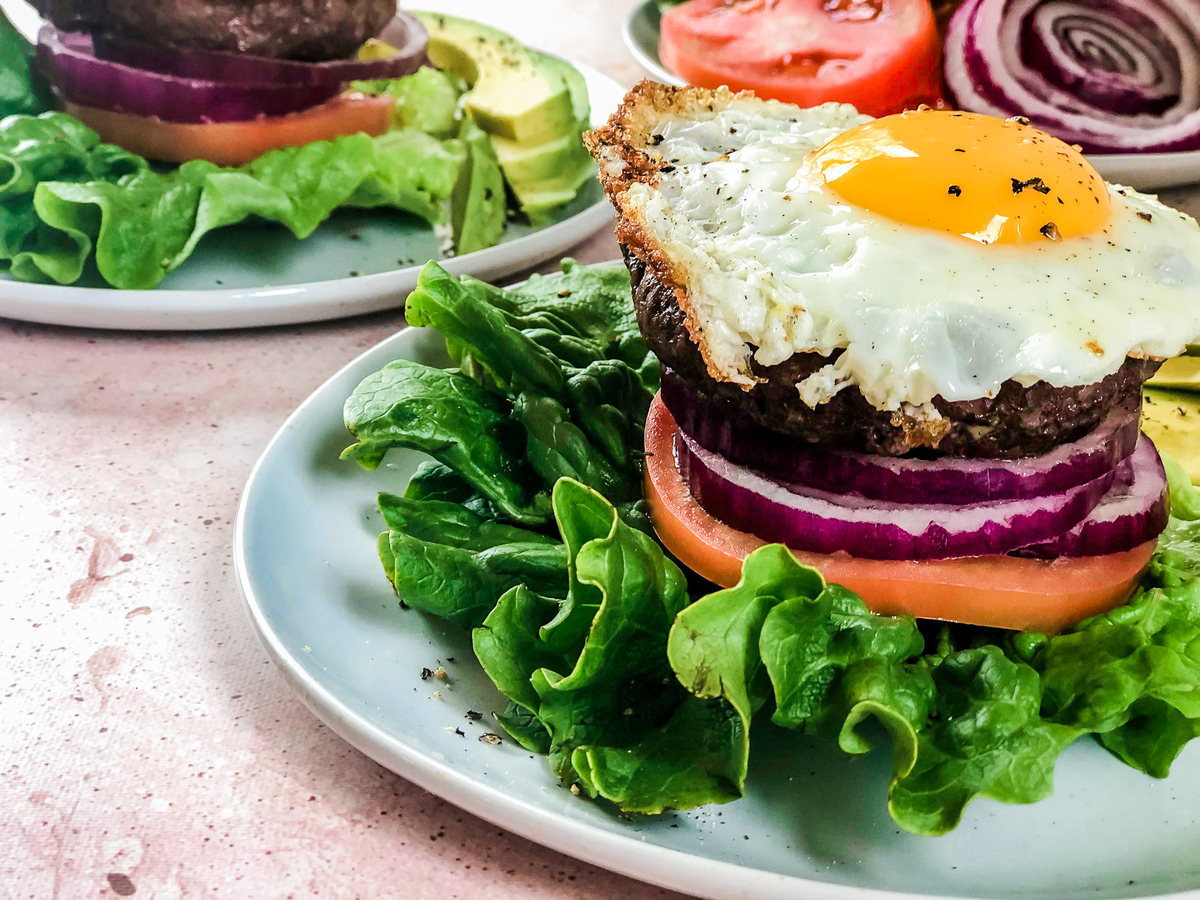 Sage-Infused Mushroom Burgers

Yes, you can have burgers on The Paleo Diet! These next-level sage burgers mix ground beef with roasted mushrooms for an unbeatable umami taste. Serve it topped with your favorite Paleo-friendly fixins and you won't even miss the bun.
Start by roughly chopping mushrooms. We used button mushrooms, but you can use whatever you have on hand. Place them in a preheated oven and roast until they've shrunk to about half their original size. Set aside to cool.
Meanwhile, sauté chopped garlic and fresh sage in a skillet with a bit of olive oil for about three minutes, or until the garlic is softened and the sage is fragrant. Add the garlic/sage mixture to a food processor, and add the cooled mushrooms. Combine until the mushrooms are chopped into fine pieces, then add ground beef and continue to pulse until just combined.
Form the mushroom-meat mixture into four patties, and fry in olive oil over medium heat for about five minutes per side. Alternatively, you can cook the burgers on an outdoor grill.
Serve your Paleo sage-infused mushroom burgers over a bed of lettuce with slices of tomato and red onion. Top with a runny fried egg and/or avocado slices, and dig in!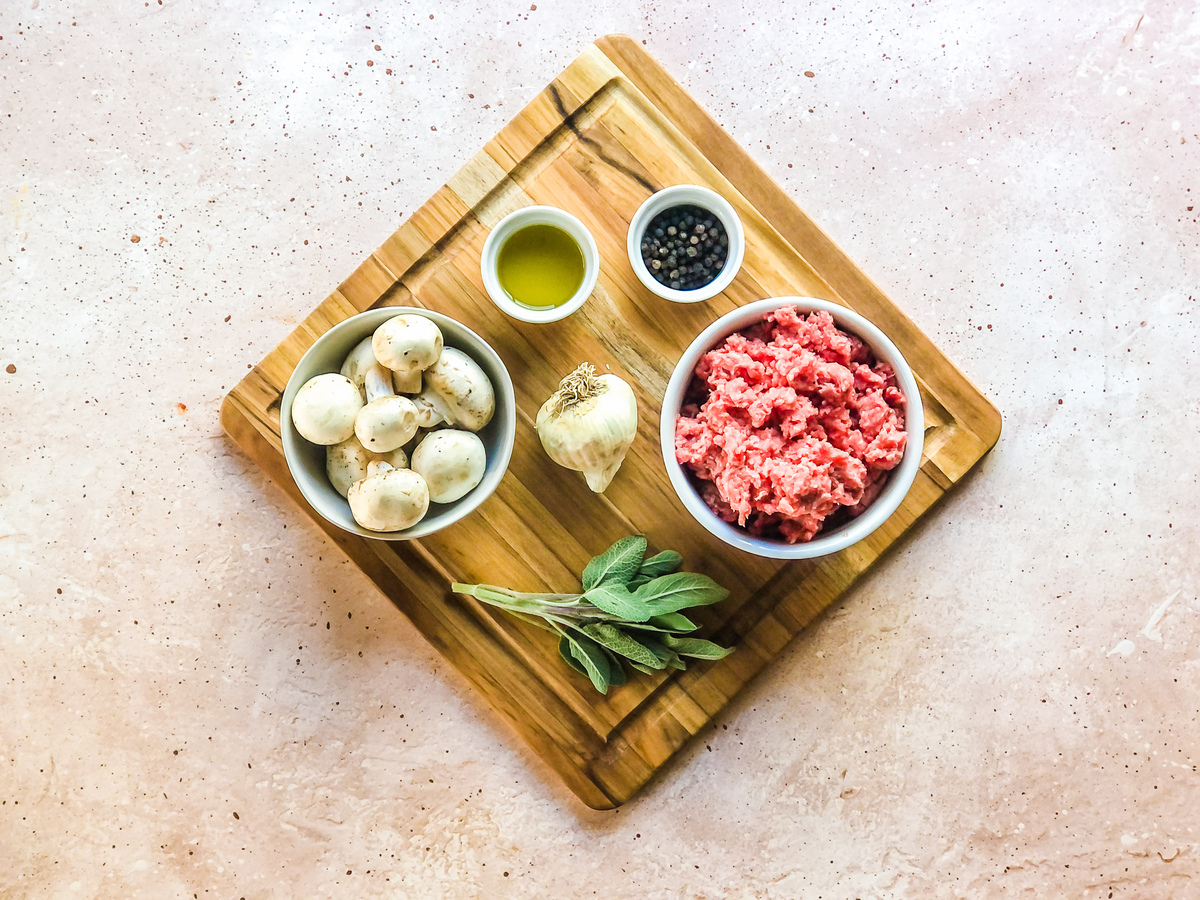 For hundreds of pure Paleo recipes be sure to check out  The Real Paleo Diet Cookbook and  The Real Paleo Diet Fast and Easy.
Details
Prep Time:

5 minutes

Cook Time:

45 minutes

Total Time:

50 minutes
Ingredients
1/4 lb mushrooms, quartered

4 tbsp olive oil, divided

3 cloves garlic, minced

2 tbsp fresh sage, chopped finely

1 lb lean ground beef

Freshly milled black pepper

Lettuce, red onion, tomato, fried egg, and/or avocado, for serving (optional)
Directions
Preheat the oven to 350°F. Meanwhile, chop the mushrooms into quarters. Place them on a baking sheet and roast for 15 to 20 minutes. Cool slightly and set aside.

Heat 2 tablespoons of olive oil over medium heat in a large skillet. Add the garlic and sage and cook until fragrant, about 3 minutes.

Combine the roasted mushrooms with the garlic/sage mix in a food processor. Pulse the mushrooms into small pieces, then add the ground beef and black pepper. Pulse until well combined.

Form the mixture into four burgers. Heat the remaining 2 tablespoons of olive oil over medium heat and add the burgers, frying 5 minutes per side. You may need to work in batches.

Serve your burger over a bed of lettuce with sliced red onions and/or tomato slices. You can also add a fried egg or avocado. Dig in and enjoy!