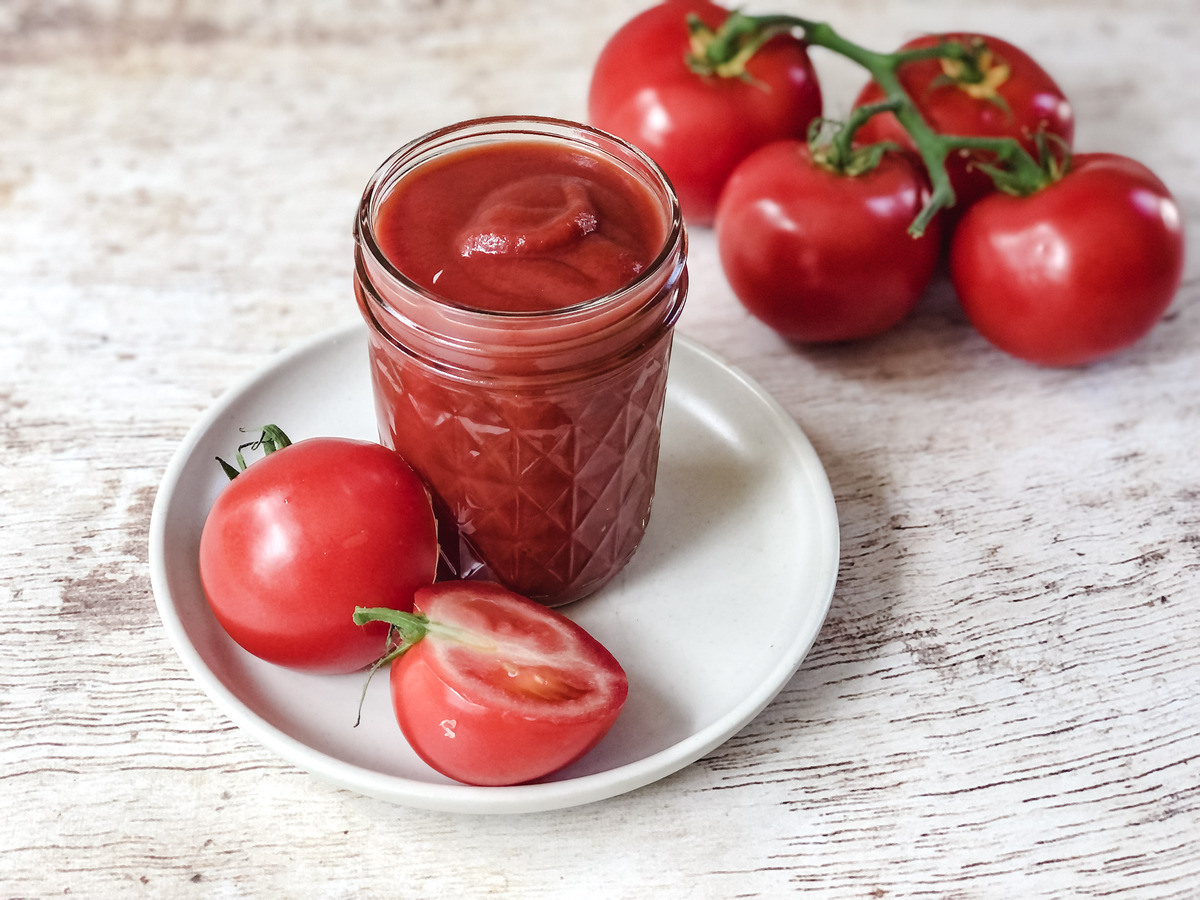 There are few foods that don't taste better with ketchup – which is why high-quality ketchup is so important! Store-bought ketchup is packed with added salt, and sugar in the form of high fructose corn syrup. Fortunately, you can make your own Paleo-compliant ketchup at home to enjoy guilt-free.
Making your own DIY ketchup is easier than you may think, and can last up to a month in the fridge or two months in the freezer.
Did you know you can use dried fruit as a thickening agent for any sauce? For this recipe, we use unsweetened raisins to make sure the ketchup is nice and thick. Raisins also have a concentrated flavor to make your ketchup extra delicious. It's important to soften the raisins first so they are easy to blend and your ketchup isn't chunky. Bring a small saucepan of water to a boil then remove from heat and pour over a quarter cup of raisins. Let them soak for about 10 minutes.
Once soft, boil the raisins with all other ingredients in a medium saucepan. Then reduce the heat and let the ingredients simmer for about 20 minutes, stirring frequently. When the chopped onions are nice and tender, it's ready to go.
Let the ingredients cool before adding them to a high-powered blender or food processor. Blend until nice and smooth, then serve over your favorite Paleo burgers or as a dipping sauce for sweet potato fries!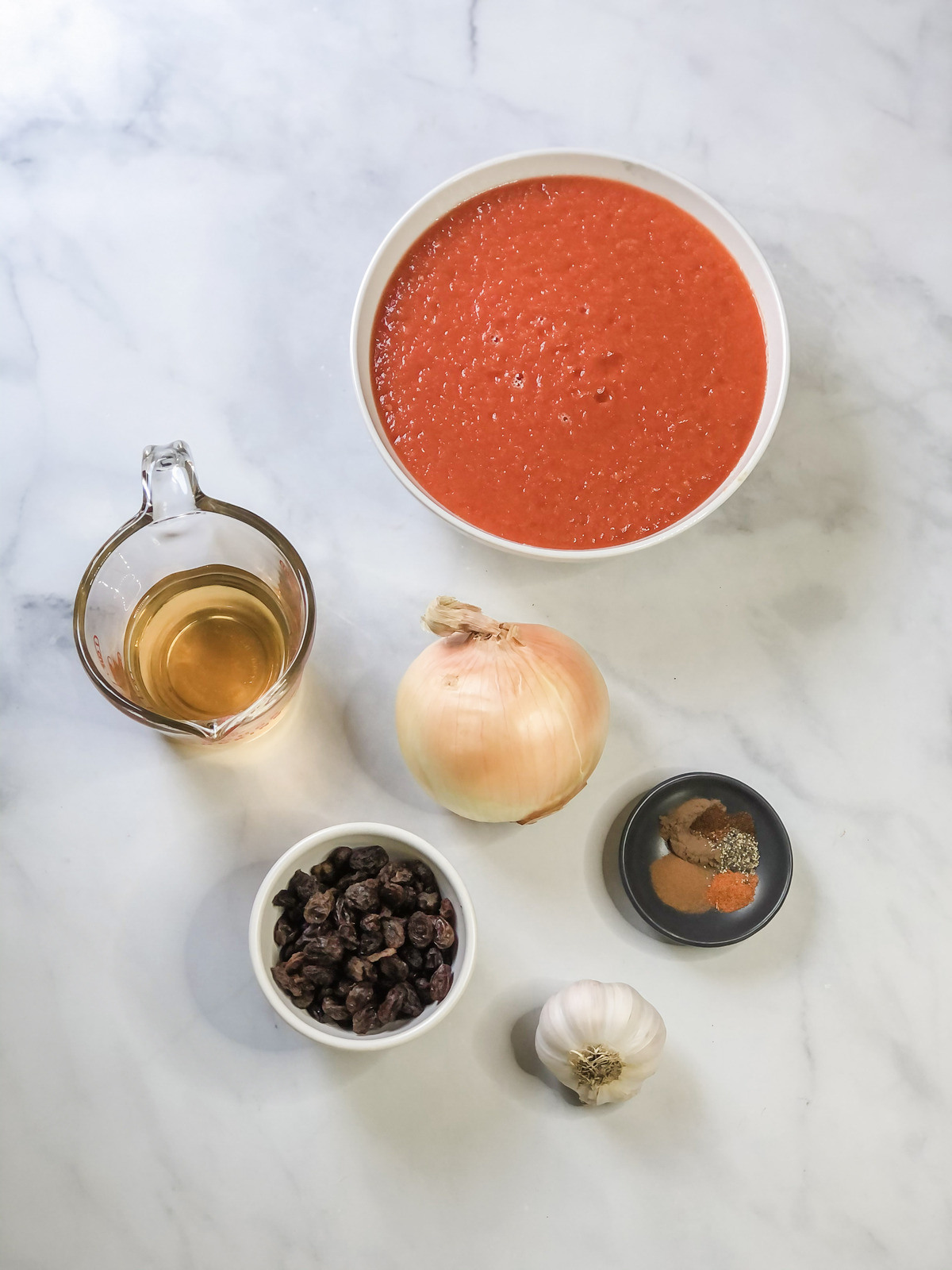 Makes: 3 1/2 cups
For hundreds of pure Paleo recipes be sure to check out The Real Paleo Diet Cookbook and The Real Paleo Diet Fast and Easy.
Details
Prep Time:

15 minutes

Cook Time:

1 hour

Total Time:

1 hour 15 minutes
Ingredients
1/2 cups raisins

1 can (28 oz) salt-free tomato puree

1/2 cups apple cider vinegar

1 small onion, chopped

1 clove garlic, chopped

1/4 tsp ground allspice

1/4 tsp ground cinnamon

1/8 tsp ground mace

1/8 tsp ground cloves

1/8 tsp cayenne pepper

1/8 tsp black pepper
Directions
In a small bowl, cover raisins with boiling water. Let stand 10 minutes, then drain.

In a medium saucepan, combine raisins with all remaining ingredients. Bring to a boil, then reduce heat. Simmer, uncovered, for 20-25 minutes or until onion is tender, stirring frequently.

Remove from heat. Let cool for about 30 minutes, then transfer to a high-powered blender or food processor. Cover and blend until smooth.

Divide between two clean pint glass jars. Sore in the fridge for up to 1 month, or freeze up to 2 months.