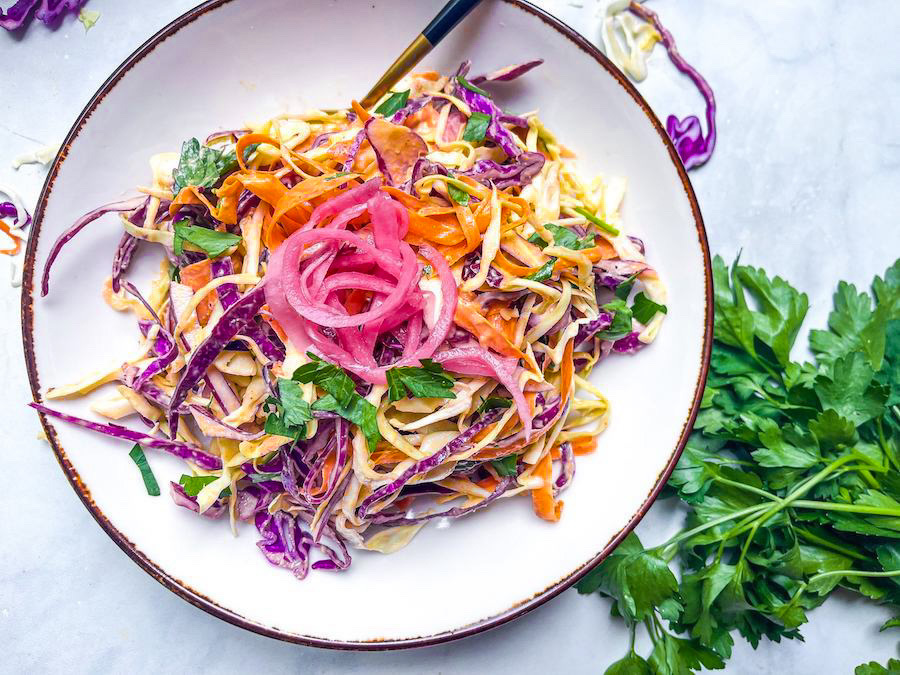 Paleo Coleslaw
This savory slaw will complete any barbecue, picnic, or summer party. The pre- and probiotics from the onions and vinegar along with fiber in the cabbage and avocado work together to create a gut-healthy side for any occasion. It's best to have your Paleo Mayo and Pickled Red Onions prepped ahead of time. We always […]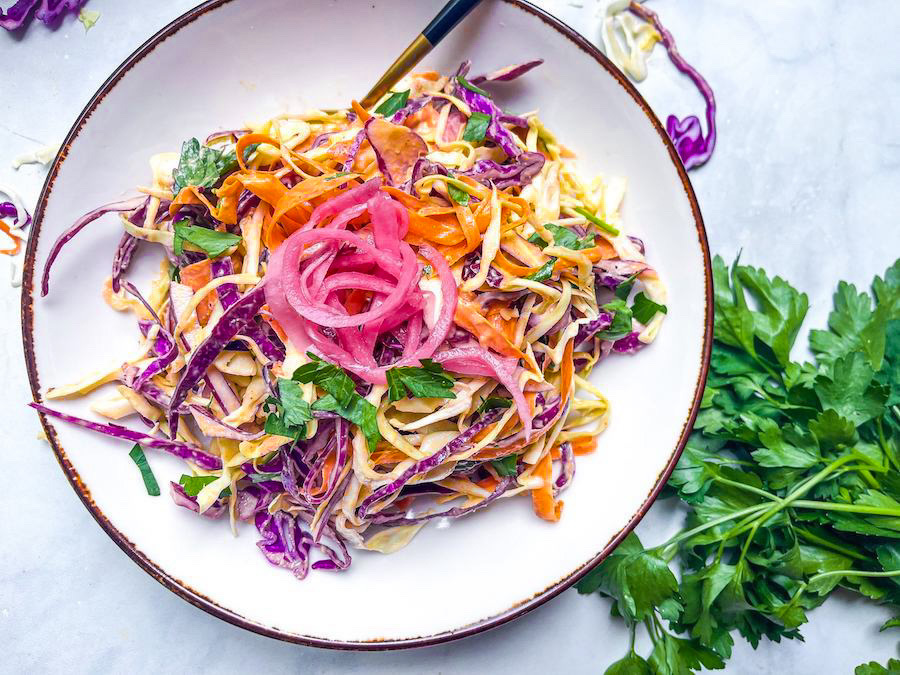 This savory slaw will complete any barbecue, picnic, or summer party. The pre- and probiotics from the onions and vinegar along with fiber in the cabbage and avocado work together to create a gut-healthy side for any occasion.
It's best to have your Paleo Mayo and Pickled Red Onions prepped ahead of time. We always recommend making a batch of Paleo condiments on Sundays so you can have them on hand for recipes throughout the week to make cooking as easy as possible.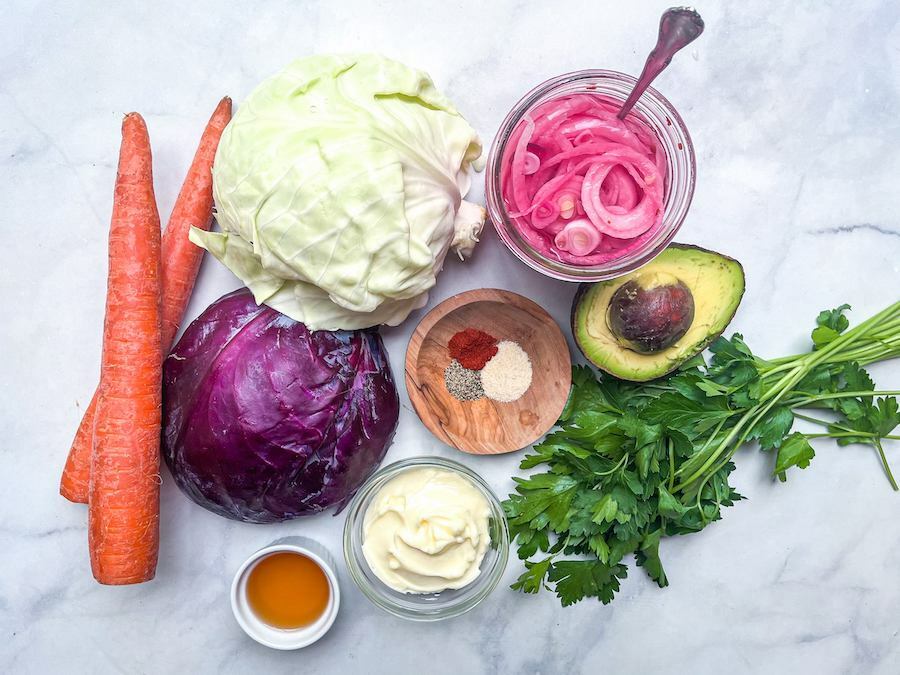 The coleslaw will keep in the refrigerator up to 3-4 days, but for the best texture and flavor, enjoy within 1 to 2 days. Make some beforehand and pair with our Curry Cilantro Burger or Sage Mushroom Burger.
Tips:
For perfectly thin carrot and cabbage shreds, use a mandoline or food processor fitted with a shredder blade.
Autoimmune Protocol (AIP) omissions and substitutions are listed in the recipe ingredients.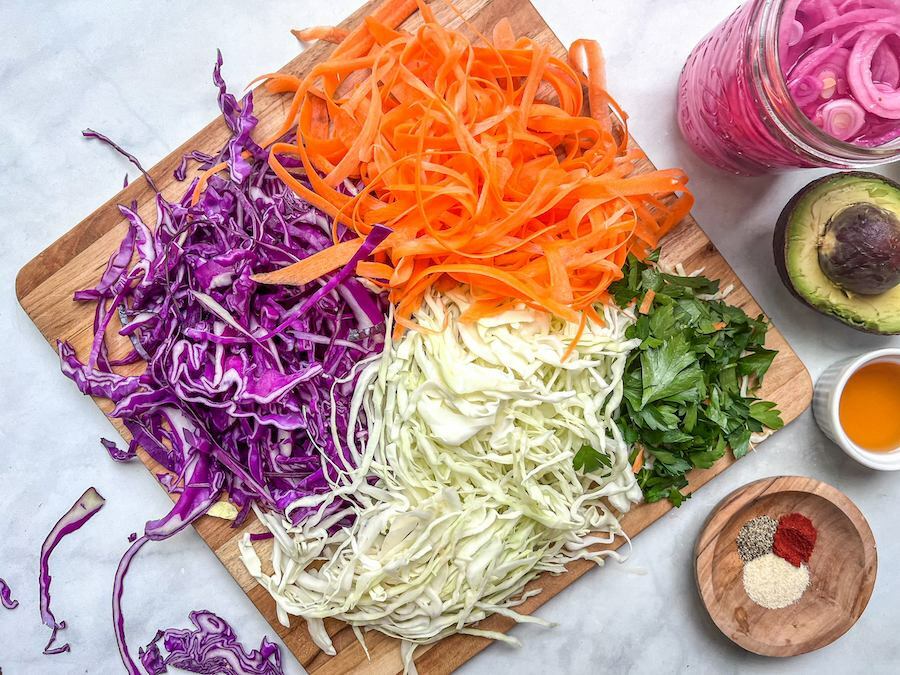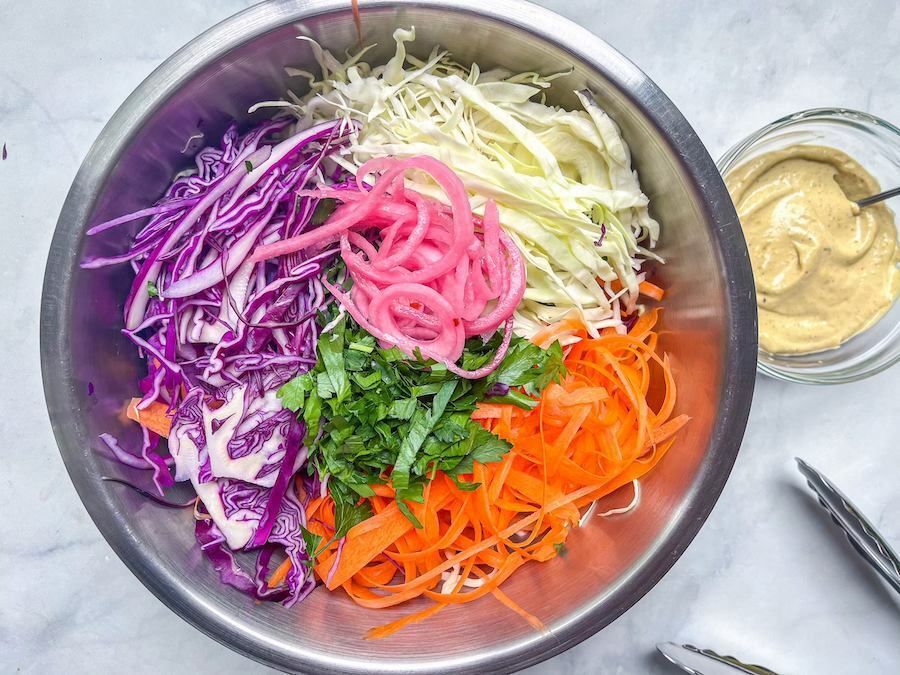 Ingredients
1/2 cups Paleo mayonnaise

1/2 avocado, ripe

3 tbsp apple cider vinegar

1/4 tsp paprika (AIP -omit)

1/2 tsp onion powder

1/4 tsp black pepper (AIP - omit)

8 cups purple or green cabbage, shredded

1 cups shredded carrot

1/2 cups pickled onions

1/4 cups parsley, chopped
Directions
Add the Paleo mayo, avocado, apple cider vinegar, paprika, onion powder, and black pepper into a food processor until well combined.

In a large bowl, mix cabbage, carrots, parsley, and onions.

Pour dressing into the slaw mix and toss until veggies are thoroughly coated.

Chill for at least 15 minutes for the best flavor. Garnish with black pepper, extra parsley, and red onions before serving.