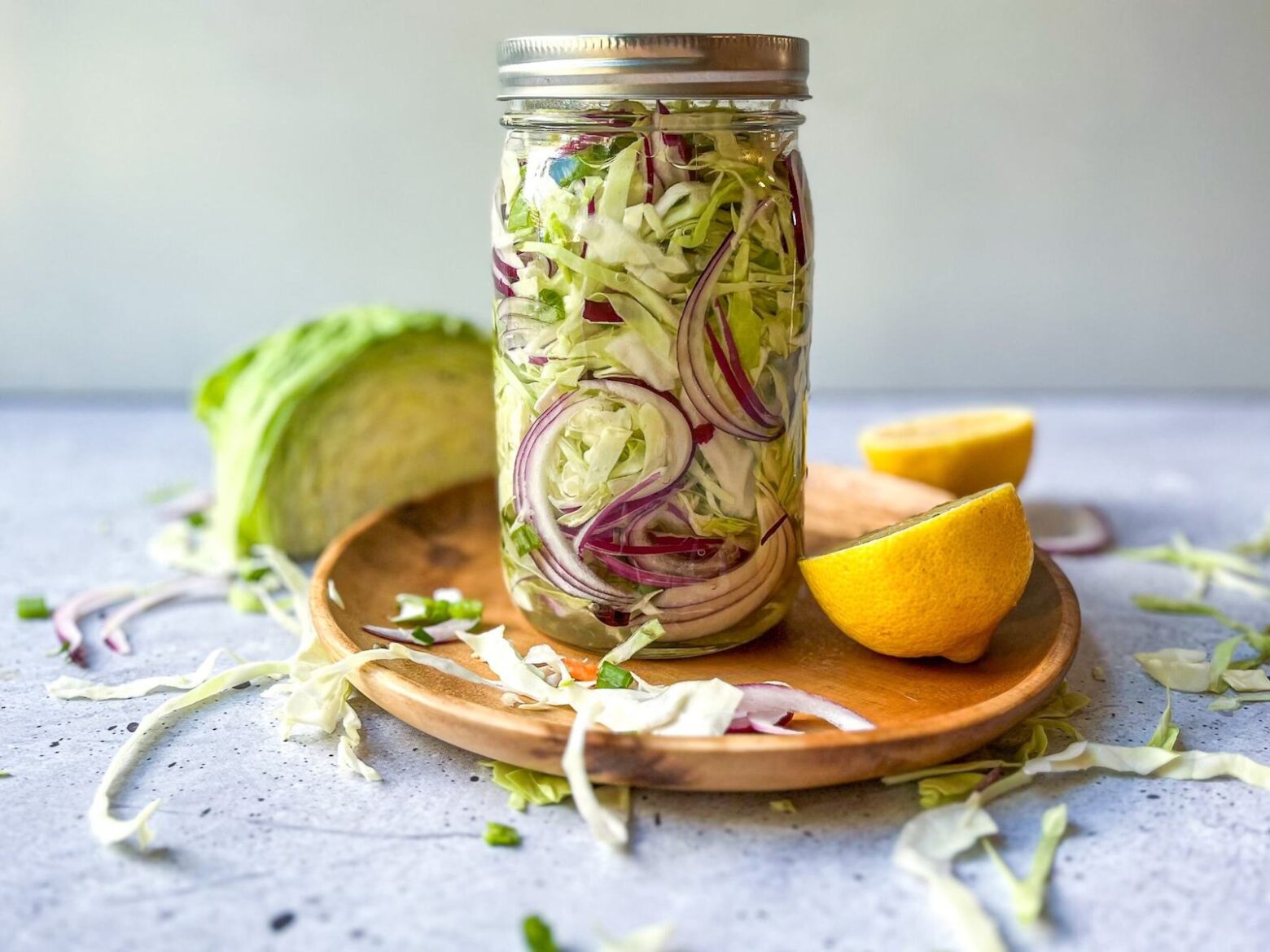 Paleo Low-Sodium Kimchi
Want the gut-health benefits of kimchi but trying to avoid the high salt content? Try this low-sodium kimchi recipe that's healthier.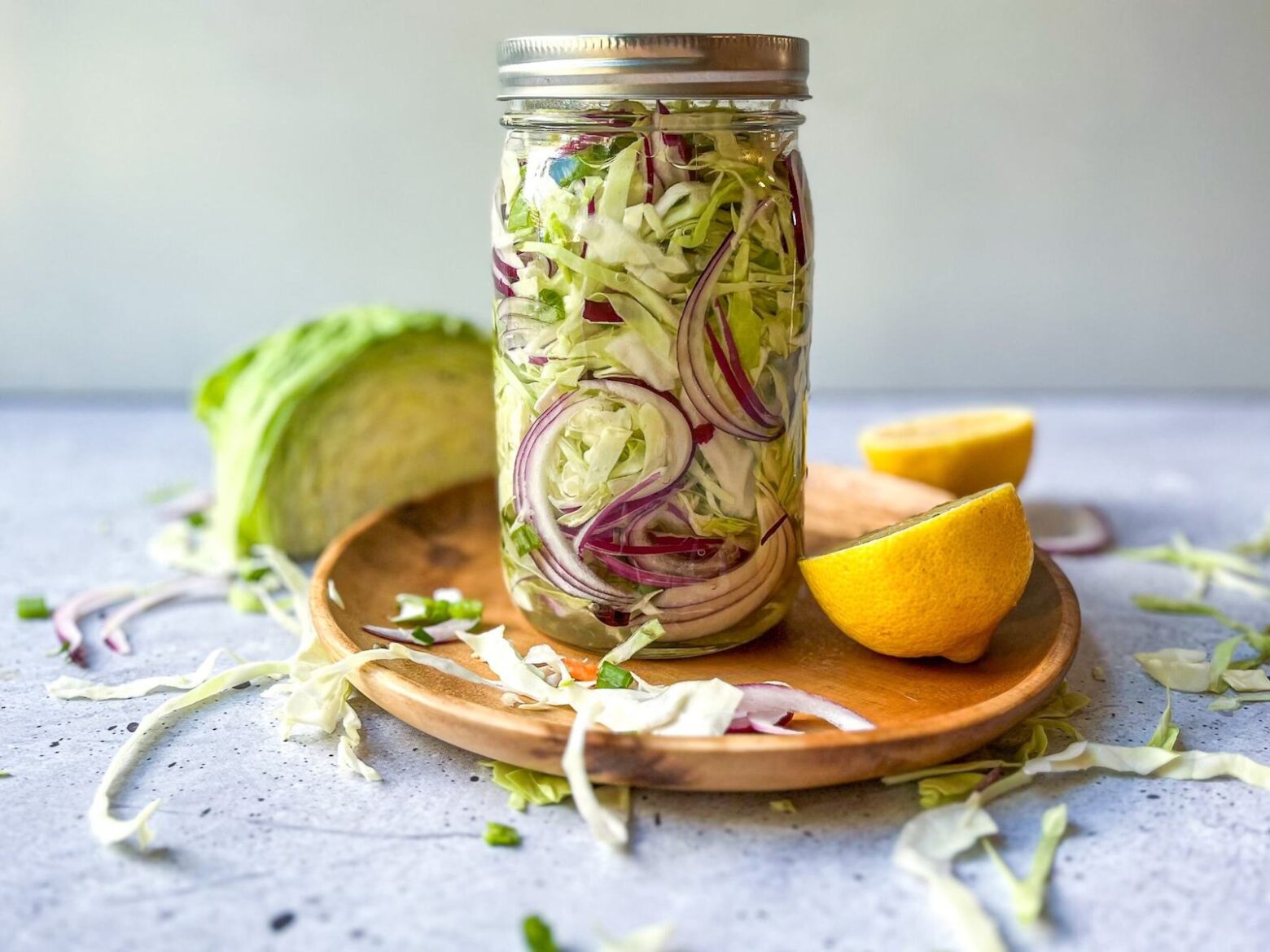 Kimchi is a Korean side dish of seasoned and fermented cabbage. The high levels of Lactobacillus probiotics found in kimchi can help soothe diarrhea, calm irritable bowel syndrome, and strengthen the lining of the intestines, among other health benefits. Traditional kimchi recipes are prepared in a salt brine in order to kill harmful bacteria, which leads to high sodium content. See how, in today's kitchen, you can enjoy low-sodium kimchi without so much concern about contamination.
So while loading up on kimchi at your favorite Korean restaurant may not adhere to The Paleo Diet guidelines, you can always make your own healthy, Paleo-friendly kimchi at home and use as a topping for many dishes. This recipe uses a small amount of salt, but we also have a salt-free version if you want to stay TRUEPALEO.
Tip
The cabbage will become more acidic over time, while the spicy flavors will lessen.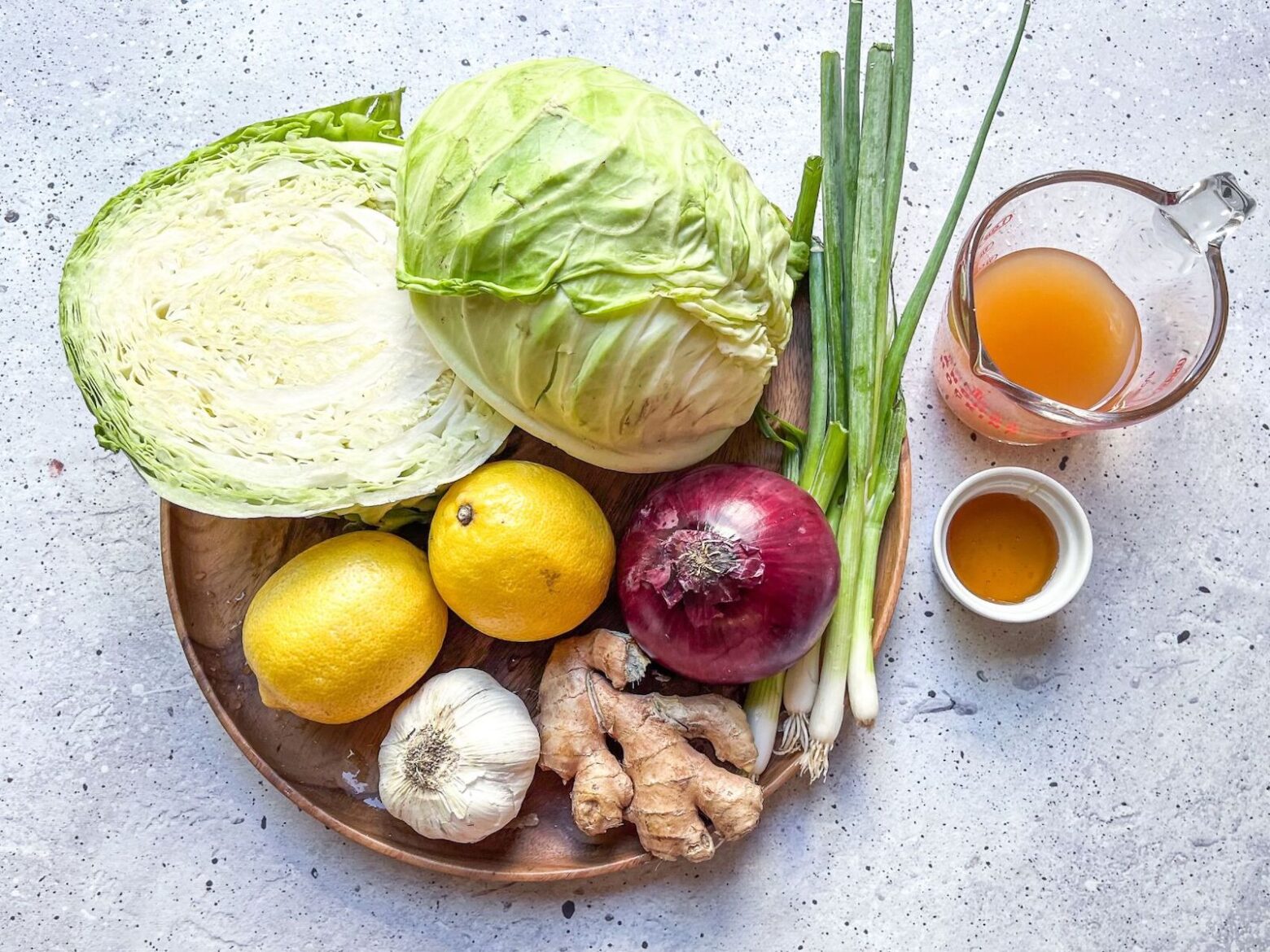 For hundreds of pure Paleo recipes be sure to check out The Real Paleo Diet Cookbook and The Real Paleo Diet Fast and Easy.
Details
Serves:

48

Prep Time:

10 minutes

Cook Time:

30 minutes

Total Time:

40 minutes
Print this Recipe
Ingredients
1 1/2 lb napa cabbage, coarsely chopped

1 tbsp Himalayan salt

2 garlic cloves, minced

1 in. fresh ginger, grated

2 tbsp raw honey

4 scallions, cut into 2-inch slices

1/4 cups red onion, very thinly sliced

1/4 cups apple cider vinegar or rice vinegar

2 1/2 tbsp cayenne pepper

1/3 cups lemon juice
Directions
Sanitize a wide-mouth mason jar by submerging it in water in a saucepan. Slowly bring to a boil, let boil for 10 minutes, then remove with tongs and set aside to cool.

Place the cabbage in a large bowl, add salt, and toss. Set aside to wilt for 45-60 minutes, tossing every 10 minutes or so.

Thoroughly rinse the cabbage under cold running water, then set aside in a colander to drain for 30 minutes, saving the water as it drains.

In the meantime, combine garlic, ginger, and honey to make a uniform paste. Set the mixture aside for 15 minutes.

Transfer the cabbage back into the large bowl and add garlic-ginger blend, scallions, cayenne pepper, and onion. Combine well.

Pack the mixture tightly into a 1-quart lidded glass jar, leaving about an inch of space at the top.

Use the reserved water to lightly "rinse" the bowl to capture any remaining seasoning. Add the vinegar and lemon juice to the bowl, then pour into the jar.

Screw on the jar lid and let stand at room temperature (65-70°F) for 2 days. Refrigerate when finished.