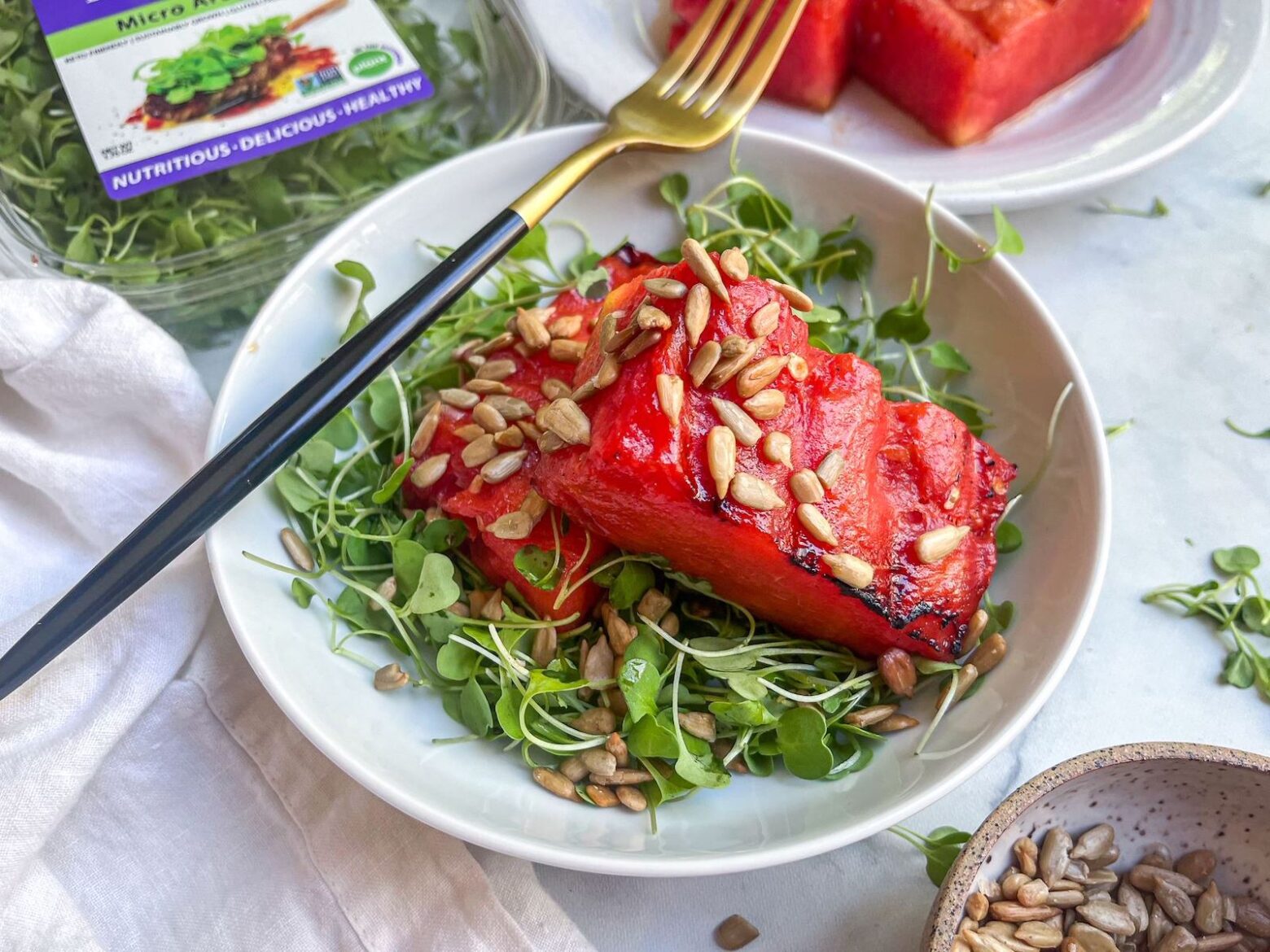 Watermelon Salad with Microgreens
Whether you're hosting a summer get-together, looking for a light and healthy meal, or simply craving a burst of freshness, this Watermelon Salad with Microgreens is sure to impress with its delightful flavors and vibrant presentation.
Using arugula microgreens (we got ours from BrightFresh Microgreens) has all the same benefits of the adult leafy green, but with a greater concentration of nutrients. It will help you balance out your calcium to magnesium ratio and levels of potassium to sodium. With an added protein like grilled chicken or shrimp, this makes for an effortless packed lunch or a quick bite on-the-go. You can meal prep a batch for the week and just reheat the chicken when you are ready to dig in!
Tips:
Recipe adapted from BrightFresh Microgreens.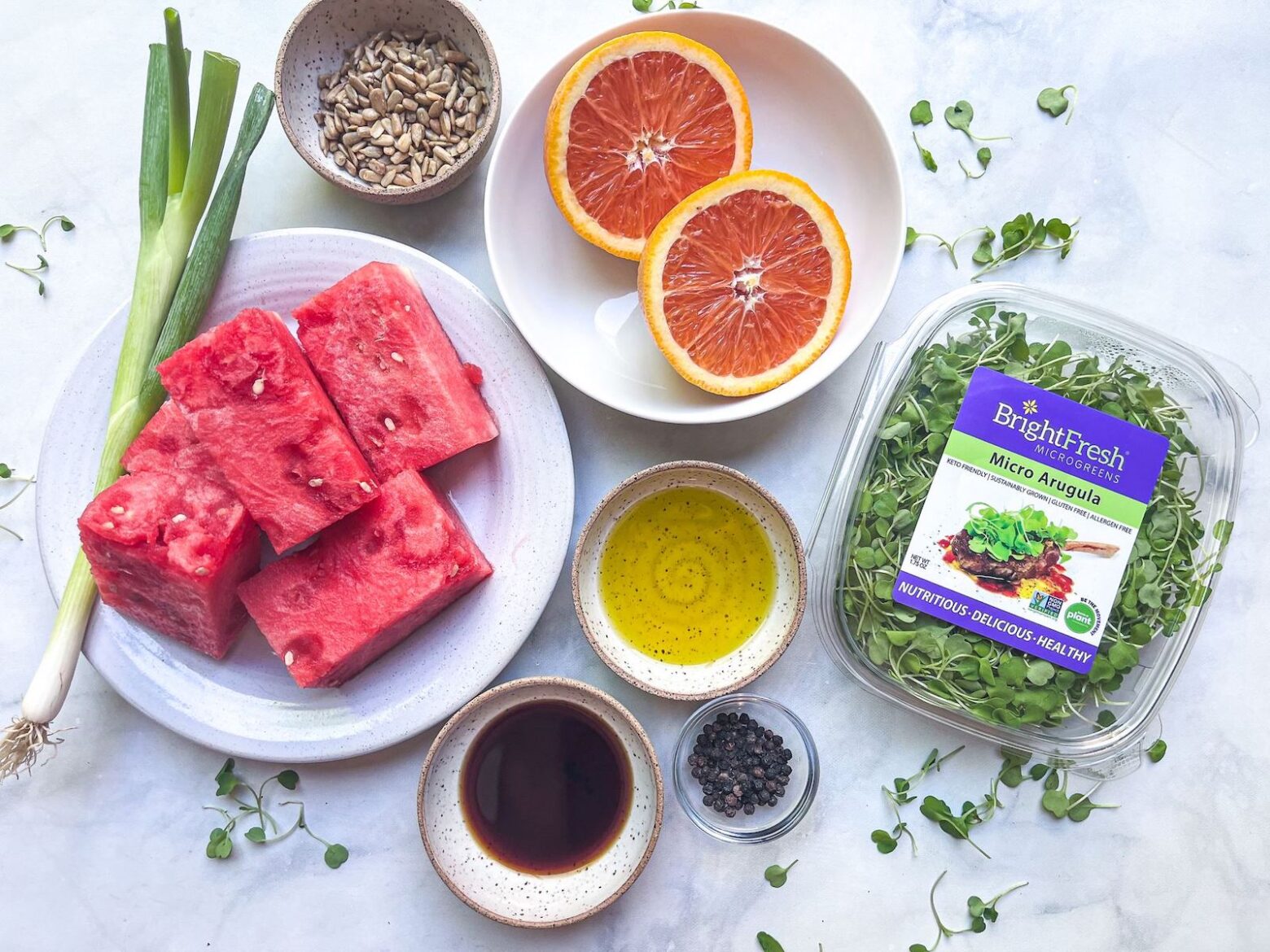 Love our recipes? Make going Paleo even easier and download our 7-Day and 28-Day digital meal plans!
Details
Prep Time:

5 minutes

Cook Time:

5 minutes

Total Time:

10 minutes
Ingredients
1/2 large seedless watermelon

1/2 orange, juiced

1 scallion, finley chopped

1/2 cups balsamic vinegar

1/2 cups olive oil

1/2 cups sunflower seeds

1/4 tsp black pepper (AIP - omit)

1 cups micro arugula
Directions
Heat grill to a medium-high temperature (if you don't have a grill, use a skillet).

Place the watermelon half flat side facing down. Slice off the rind, then cut into squares 3" wide and 1" thick.

In a small bowl, whisk balsamic vinegar, olive oil, orange juice, and scallions until well combined.

Brush dressing onto both sides of watermelon squares and place on grill for 2 minutes each side.

Layer the ingredients on a plate or bowl. Place micro arugula on the bottom, then a watermelon square on top, and sprinkle with sunflower seeds. Drizzle with remaining dressing.