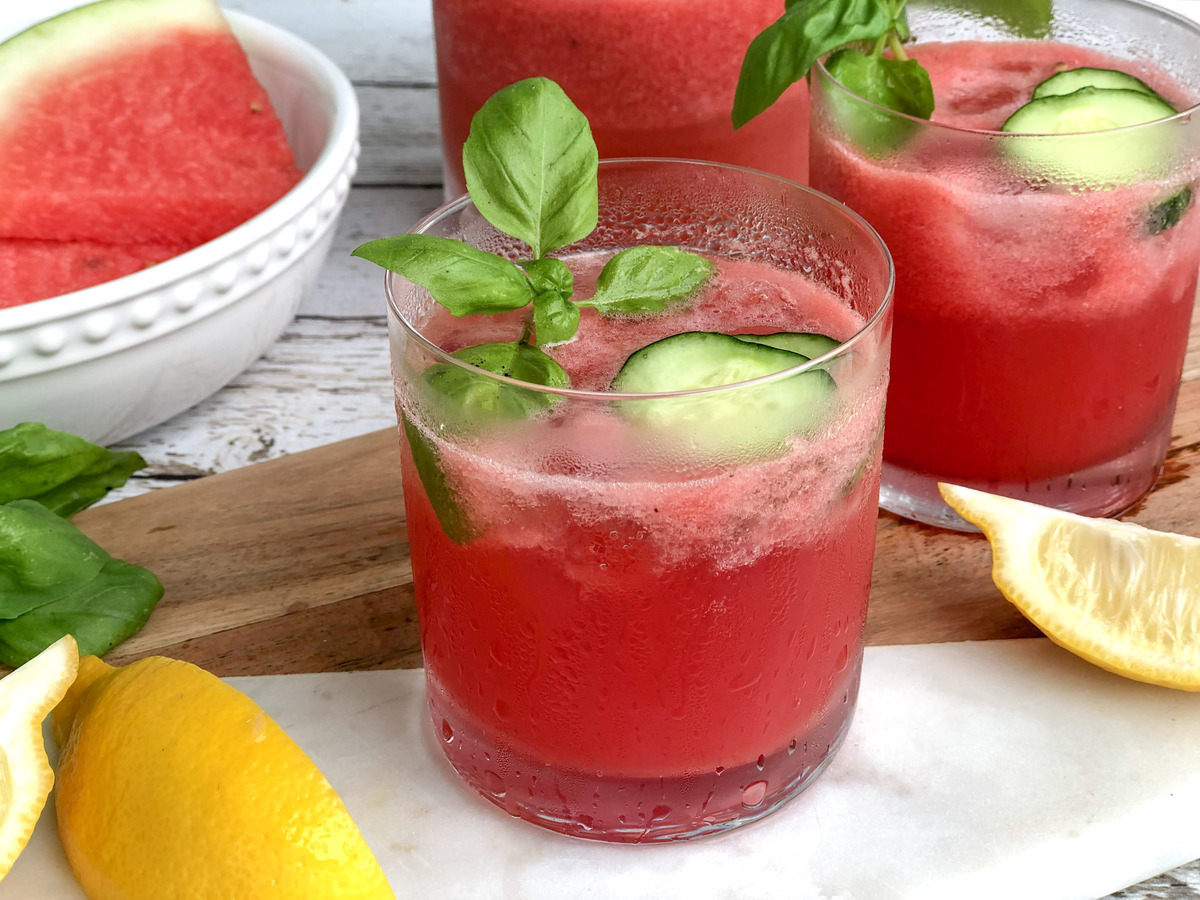 Watermelon Cucumber Basil Lemonade
Hydrating watermelon and cucumber join forces in this tasty, naturally sweet lemonade!
Get yourself hydrated fast with a big glass of this tasty lemonade. Both watermelon and cucumber contain electrolytes that maintain fluid in our bodies and keep our pH levels balanced. Plus, electrolytes help move water and nutrients into our cells to help our bodies function at their best.
All you need are four ingredients and a blender for this recipe. Add cubed watermelon, chopped cucumber, freshly squeezed lemon, and a bit of fresh basil, then process until smooth. You can also add a few ice cubes to the mix to make sure it stays extra cold, or freeze the watermelon cubes ahead of time for an extra frosty treat.
If you want a smoother drink, you can pour the lemonade through a mesh strainer into a bowl before serving. This will help eliminate some of the pulp from the watermelon. Of course, if you're using ice cubes, you'll want to drink it up just as it is. Straining it will just be an unnecessary hassle!
Serve your lemonade in a big glass filled with ice cubes. Even better, use strawberry lime ice cubes so you don't water down your drink when they melt!
Tips:
This lemonade will keep in an airtight container in the fridge for about 4 days.
If you don't have basil, fresh mint would taste great too.
If you want a little kick, add ½ inch grated ginger!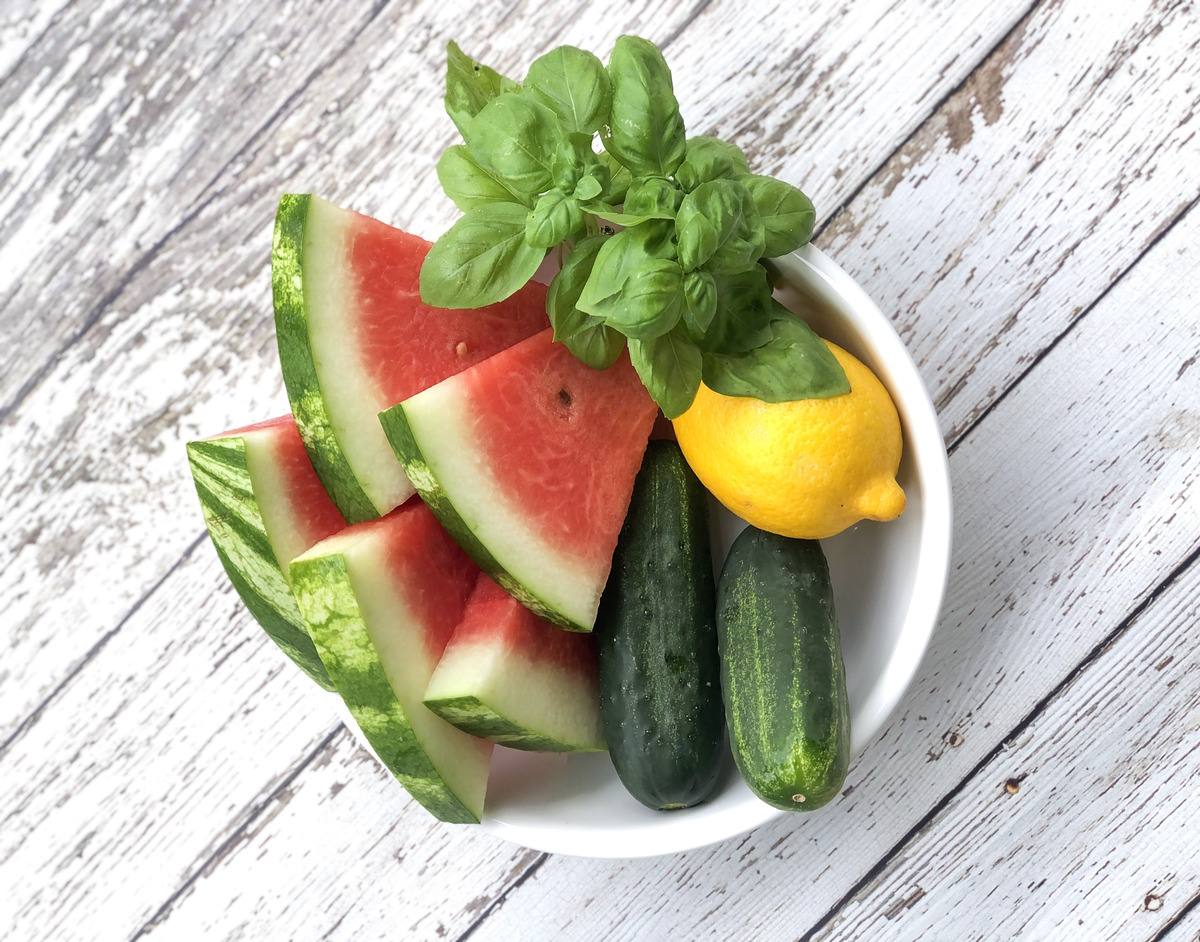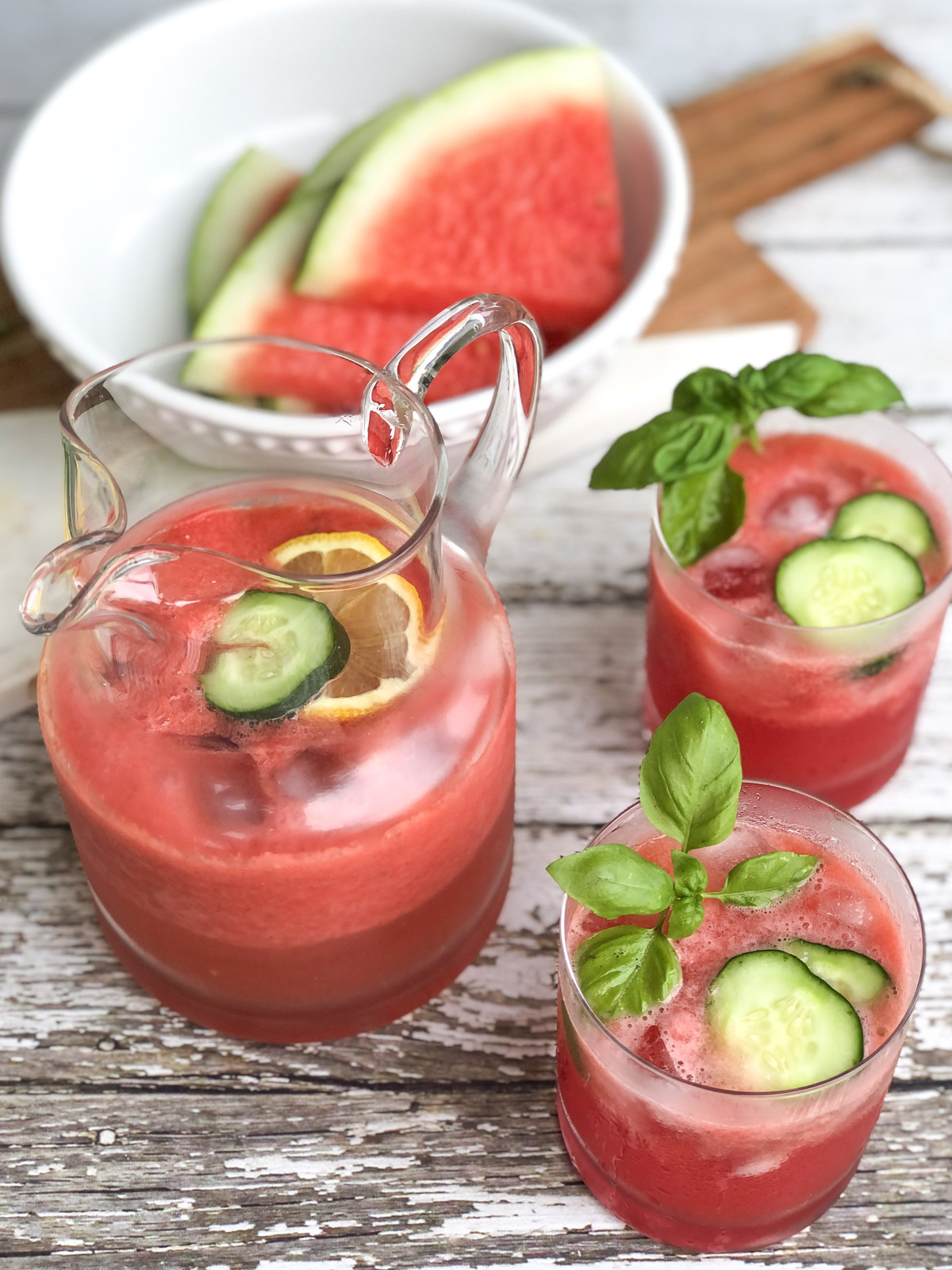 For hundreds of pure Paleo recipes be sure to check out The Real Paleo Diet Cookbook and The Real Paleo Diet Fast and Easy.
Details
Prep Time:

5 minutes

Total Time:

5 minutes
Ingredients
3 cups watermelon, cubed

1/2 cucumber, peeled and chopped

2 lemons, squeezed

1 tbsp fresh basil, chopped
Directions
Add all ingredients together to a blender or food processor. Blend until smooth.

If you want to eliminate pulp, strain the lemonade through a fine mesh strainer. If not, you can skip this step.

Pour the lemonade into a glass filled with ice cubes, and drink up!