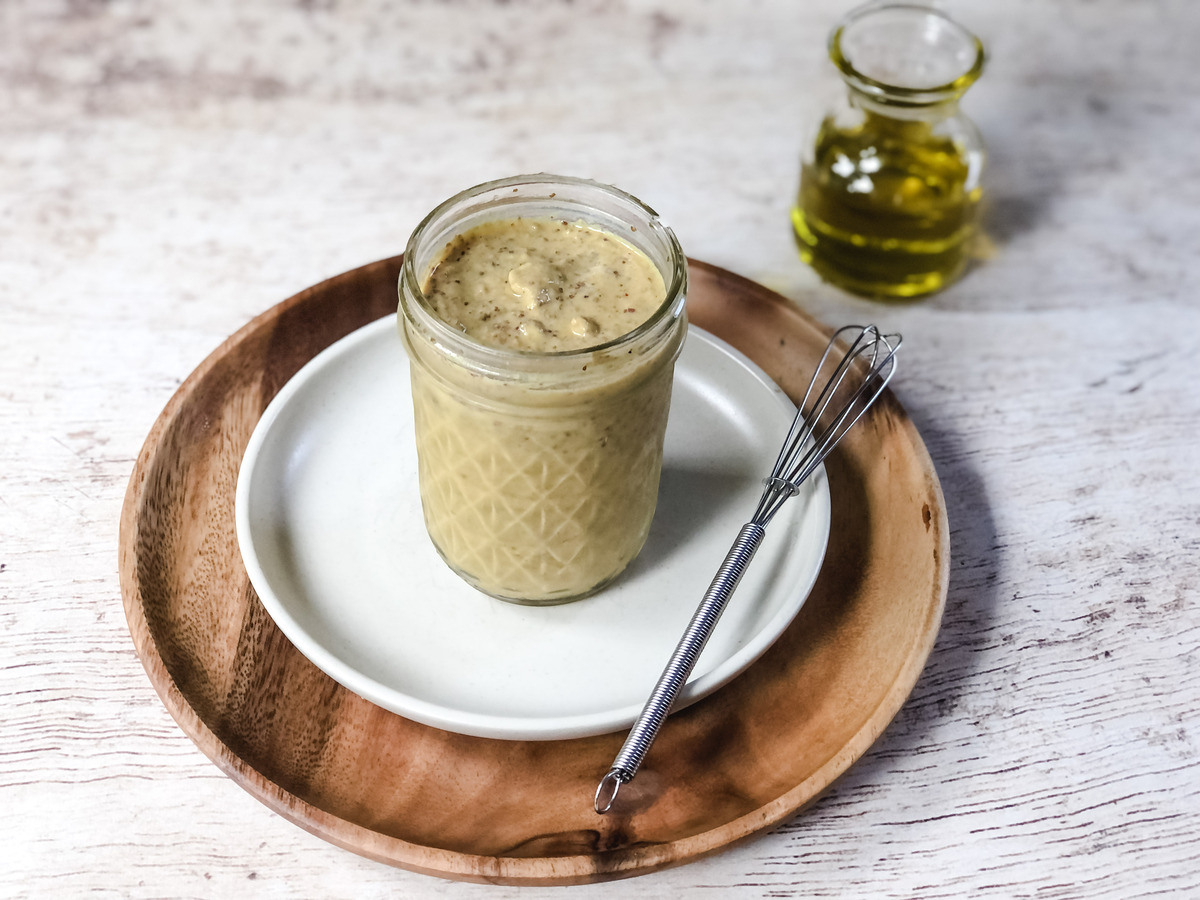 If you're looking for the sharp, spicy flavor of Dijon mustard without any added salt, look no further than the Cordain's homemade Dijon-Style Mustard recipe.
Homemade mustard is easy to make, but make sure you start your prep a few days in advance. That's because you need to soak your mustard seeds for 48 hours. Don't skip this step! Otherwise, they won't blend well in their dry state. We used brown mustard seeds for a hotter flavor, but you can use yellow mustard seeds for a milder mustard.
Instead of water, we soaked our mustard seeds in unsweetened apple juice, dry white wine, and turmeric for two days at room-temperature. This helps the flavors intensify when blended!
When you're ready to blend up your Dijon mustard, add your hydrated mustard seeds to a high-powered blender and process until creamy. If the mustard is too thick, add more water. If your mustard is too runny, run it through a fine-mesh sieve. Pro tip: This is also a good trick if you want a smooth mustard instead of a grainy one.
You can store your Paleo mustard in a tightly concealed container for up to a month, but for the most potent flavor, use it right away.
There's no better duo than ketchup and mustard; keep your condiments healthy and whip up Paleo ketchup too!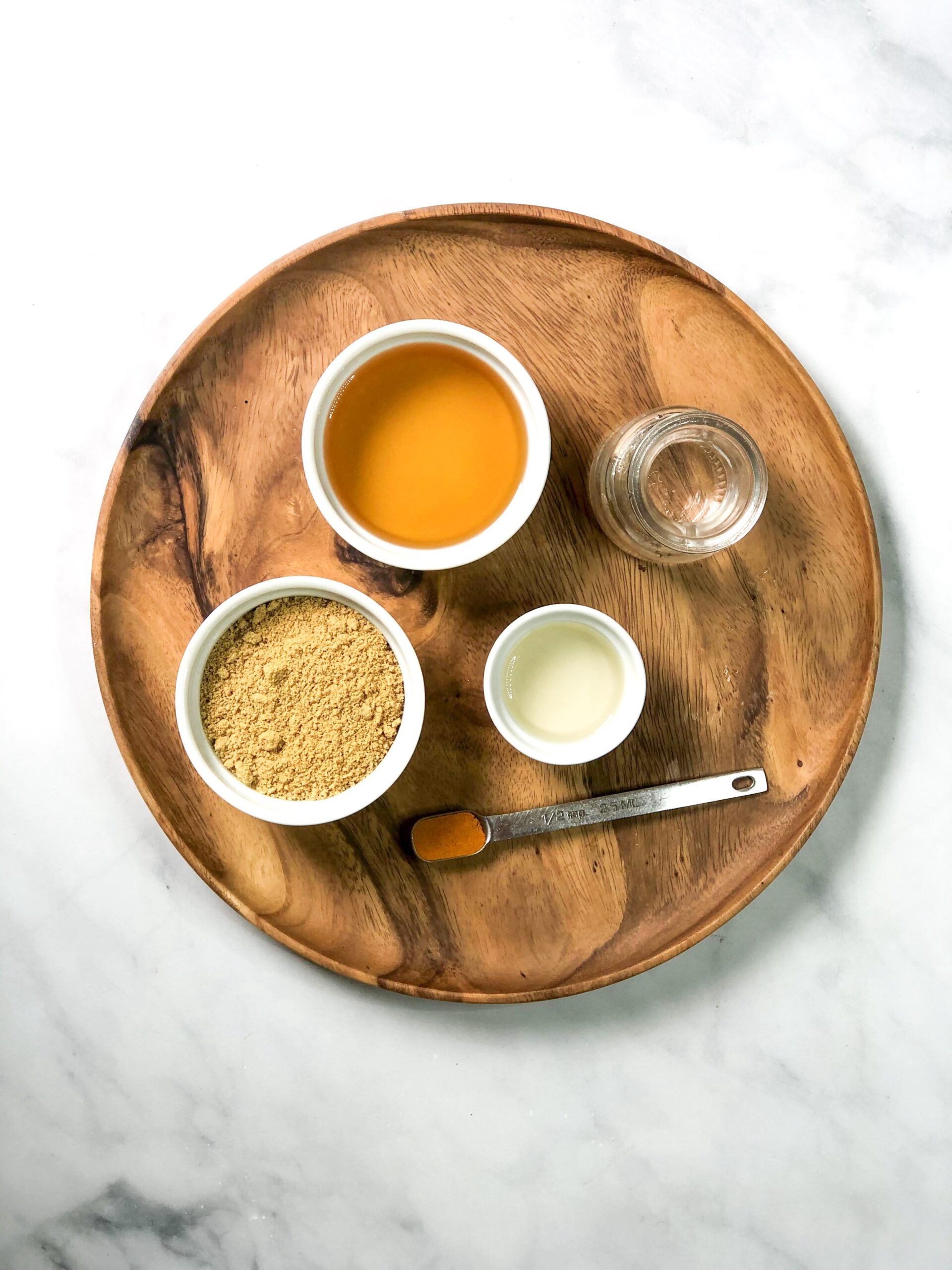 Makes 1 3/4 cups
For hundreds of pure Paleo recipes be sure to check out The Real Paleo Diet Cookbook and The Real Paleo Diet Fast and Easy.
Details
Prep Time:

48 hours

Cook Time:

5 minutes

Total Time:

48 hours 5 minutes
Ingredients
3/4 cups brown mustard seeds

3/4 cups unsweetened apple juice

1/4 cups white wine vinegar

1/4 cups dry white wine

1/2 tsp turmeric

1-2 tbsp water
Directions
In a glass bowl, stir together the mustard seeds, apple juice, vinegar, wine, and turmeric. Cover tightly and let stand at room temperature for 48 hours.

Transfer mixture to a high-powered blender. Cover and blend until smooth, adding enough of the water to create the desired consistency. If air bubbles form, stop and stir, then continue to blend. For a smoother texture, press the finished mustard through a fine-mesh sieve.

Store in the refrigerator in a tightly covered container for up to 1 month. The flavor will mellow over time.