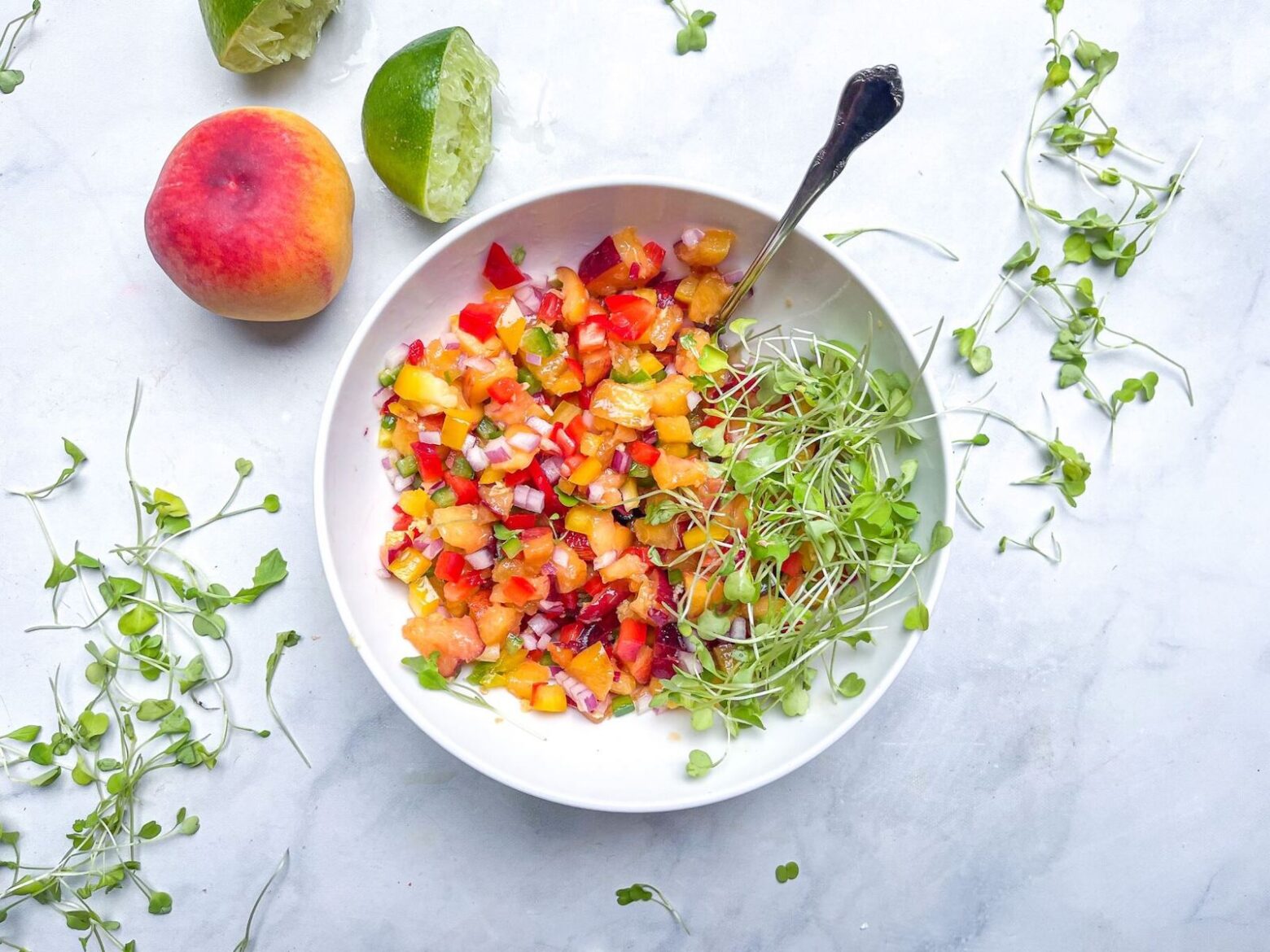 This sweet, summery salsa can be made on its own and served with Paleo chips, or as a versatile topping for salads, toast, taco bowls, eggs, meats, or burgers—the possibilities are endless!
This recipe uses cilantro microgreens (we recommend using BrightFresh Micro Cilantro), which contain higher concentrations of protein, fiber, vitamin C, vitamin K, and vitamin E than their mature counterpart. The high levels of lutein also work to promote eye health.
If you find yourself skipping over cilantro's benefits because you belong to the cohort of people with a genetic disposition to dislike cilantro, you may still want to give these microgreens a try. There are claims that micro cilantro doesn't have the soapy/dirt flavor that some people find with mature cilantro—however, there is no conclusive evidence on this. Try a bite of cilantro microgreens before making this recipe, and if the taste is agreeable, mix it all in to get the full benefits of this nutrient-dense herb.
For those on an auto-immune protocol diet looking for a tomato-free salsa, this recipe is easily AIP convertible, just skip the black pepper and substitute the jalapeño and red and yellow peppers for diced pineapple.
Tips:
This recipe adapted from BrightFresh Microgreens.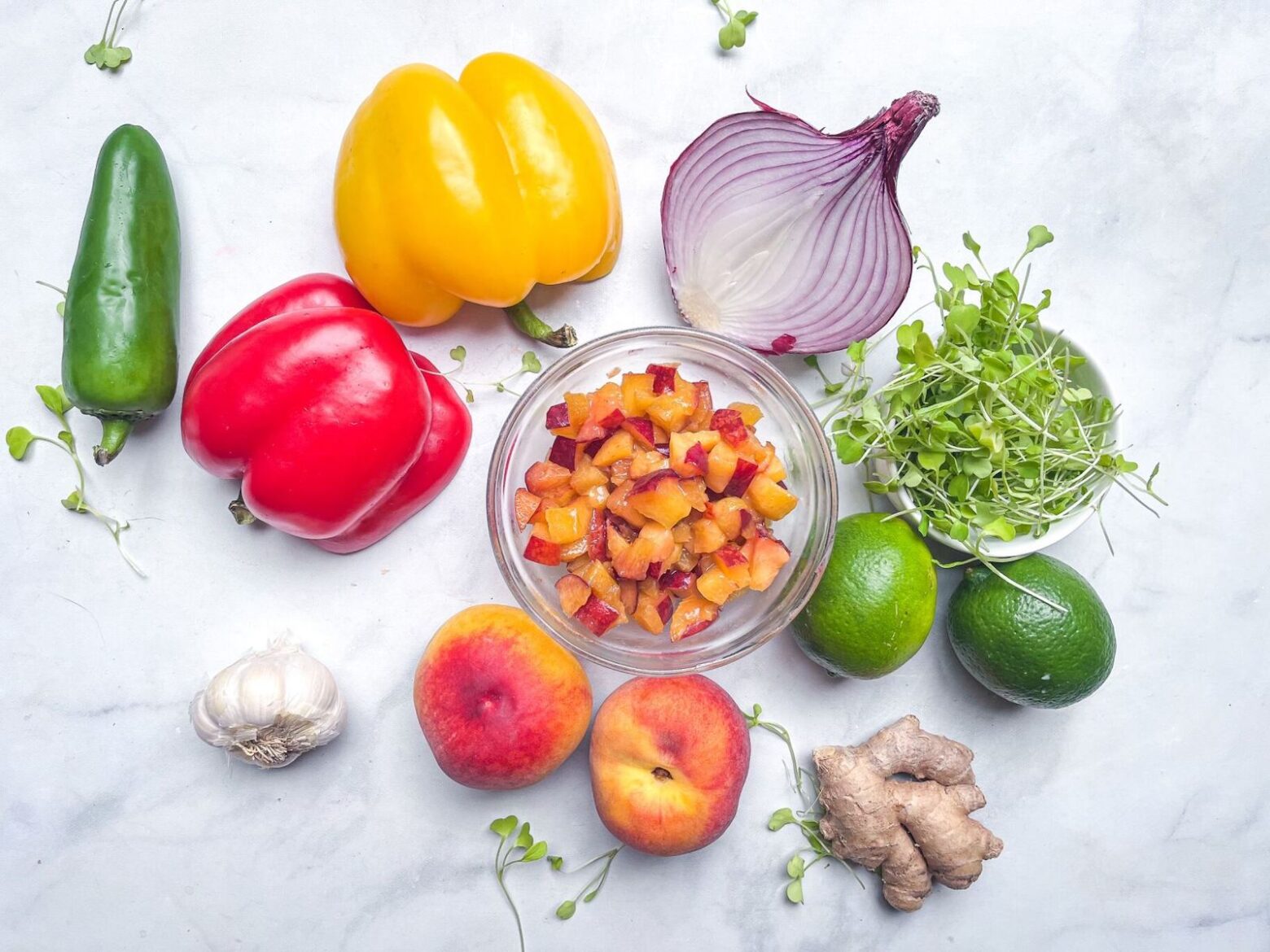 Love our recipes? Make going Paleo even easier and download our 7-Day and 28-Day digital meal plans!
Details
Prep Time:

5 minutes

Total Time:

30 minutes
Ingredients
3-4 fresh peaches, peeled and diced

2 tbsp lime juice

1 clove garlic, minced

1/4 tsp grated ginger

1/8 tsp black pepper (AIP - omit)

1/4 cups red onion, diced

1 jalapeño, minced (AIP - sub with diced pineapple)

1/2 cups yellow pepper, diced (AIP - sub with diced pineapple)

1/2 cups red pepper, diced (AIP - sub with diced pineapple)

2 tbsp cilantro Microgreens, minced or whole
Directions
Using a medium bowl, whisk lime juice, garlic, black pepper, and ginger. Set aside for 5 minutes.

Add peaches, red onion, yellow pepper, red pepper, and cilantro, mixing until well combined.

Chill in the fridge for 30 minutes to allow the flavors to marinate.

Garnish with extra cilantro microgreens and serve.