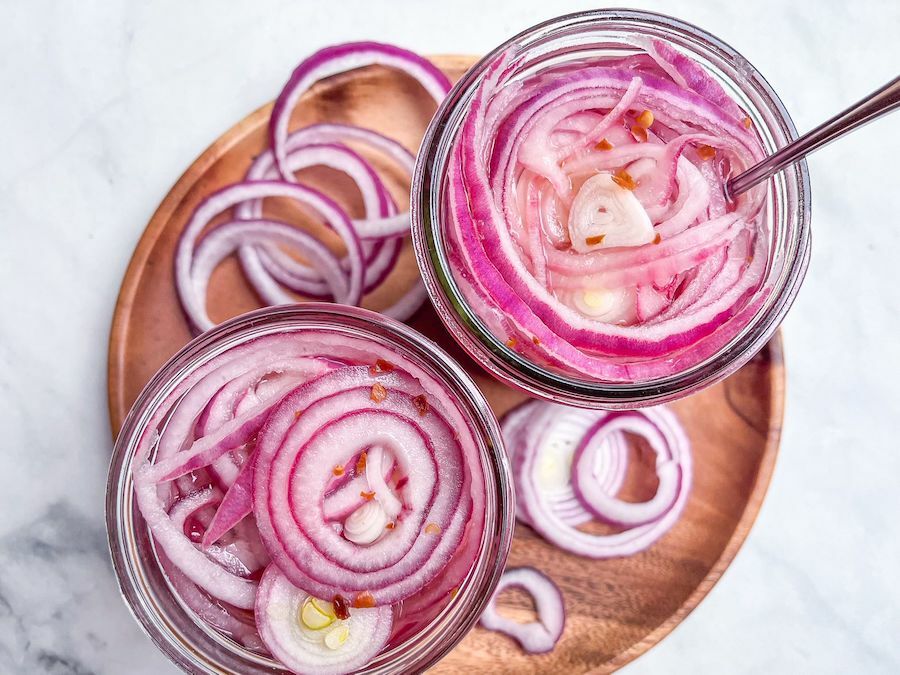 Pickled Red Onions
The perfect condiment to have for any occasion!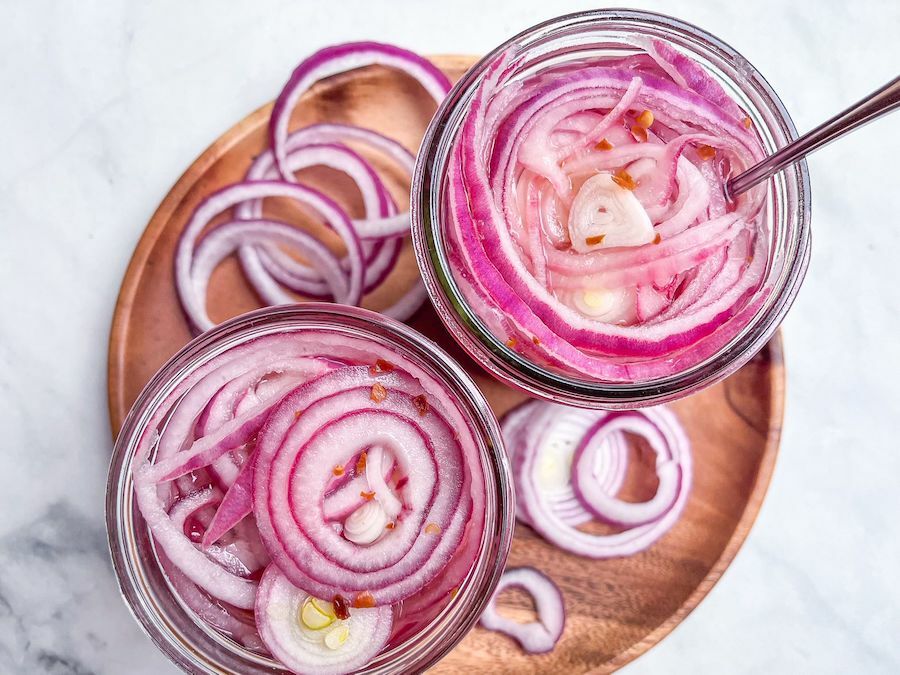 Pickled red onions are the ultimate topping to elevate burgers, salads, eggs, and more. Their crisp texture combined with sweet and tangy flavors make them a must-have in your fridge. Not only that, but red onions are antibacterial, full of antioxidants, and boost digestive health.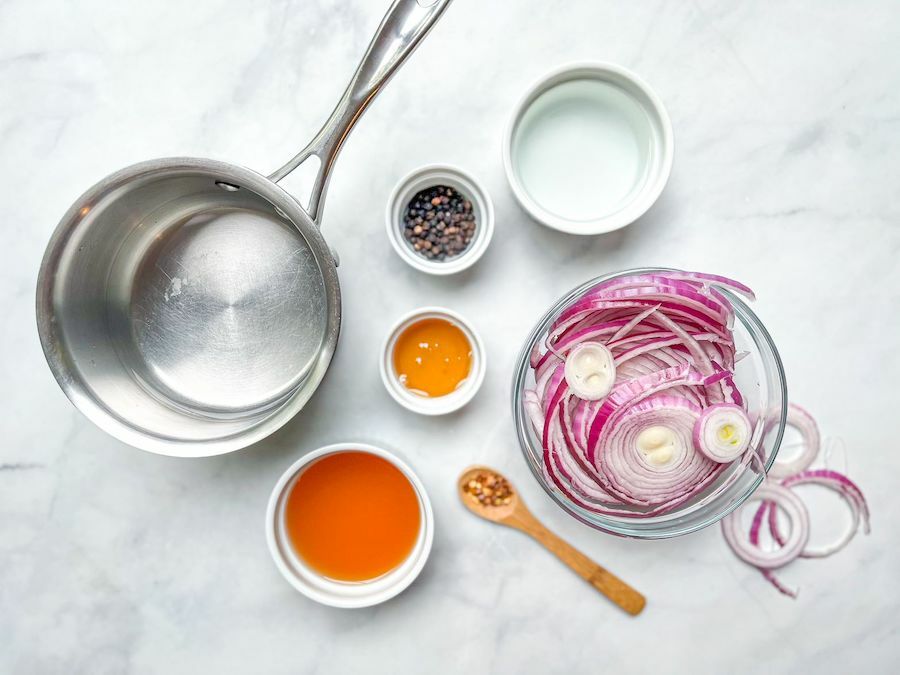 This tasty condiment takes less than 10 minutes to prepare and is ready to eat in as few as 30 minutes. Quick-pickled onions are best consumed within three days, but they keep for 2 to 3 weeks in the refrigerator.
Tip:
Autoimmune Protocol (AIP) omissions and substitutions are listed in the recipe ingredients.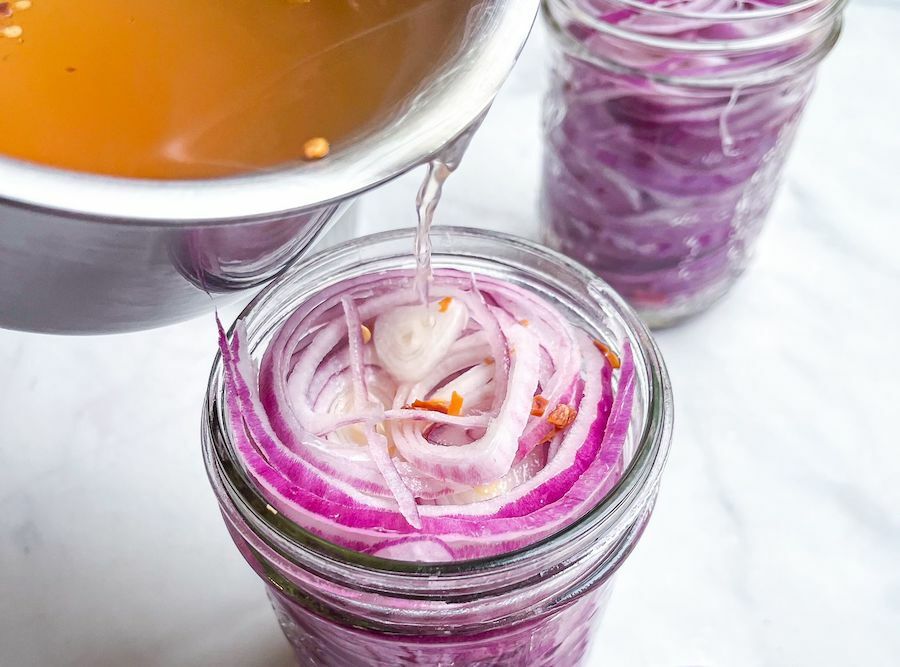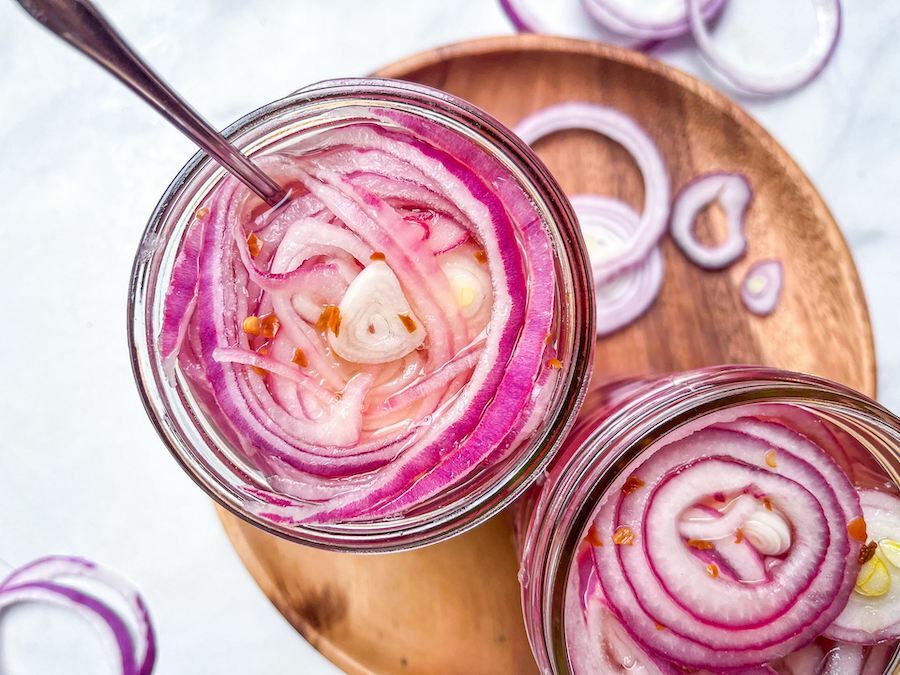 Details
Serves:

2

Prep Time:

10 minutes

Cook Time:

5 minutes

Total Time:

15 minutes
Print this Recipe
Ingredients
1 medium red onion, thinly sliced

1/4 cups distilled white vinegar

1/4 cups apple cider vinegar

1/2 floz water

4 tsp raw honey

1/4 tsp red pepper flakes (AIP - omit)
Directions
Closely pack sliced red onions in a glass container with an air-tight lid.

In a small saucepan, pour white vinegar, apple cider vinegar, water, honey, and red pepper flakes. Bring to a boil over medium heat, then let simmer for about 5 minutes.

Slowly pour pickle brine over onions. Let cool to room temperature before serving, about 20 minutes. Cover and refrigerate leftovers.