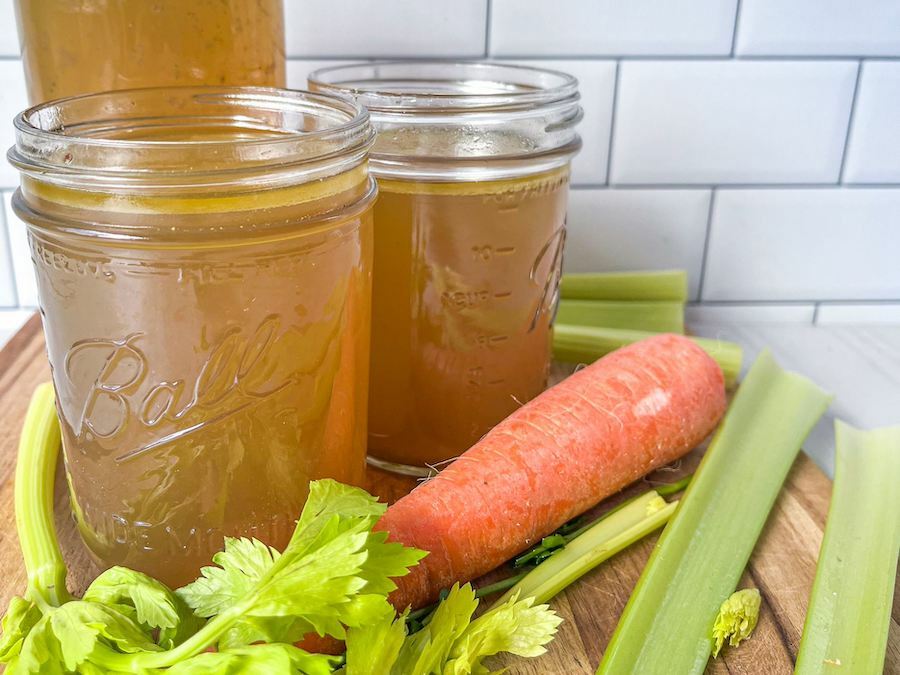 Chicken Bone Broth
Make this staple recipe at home, without all the added sodium!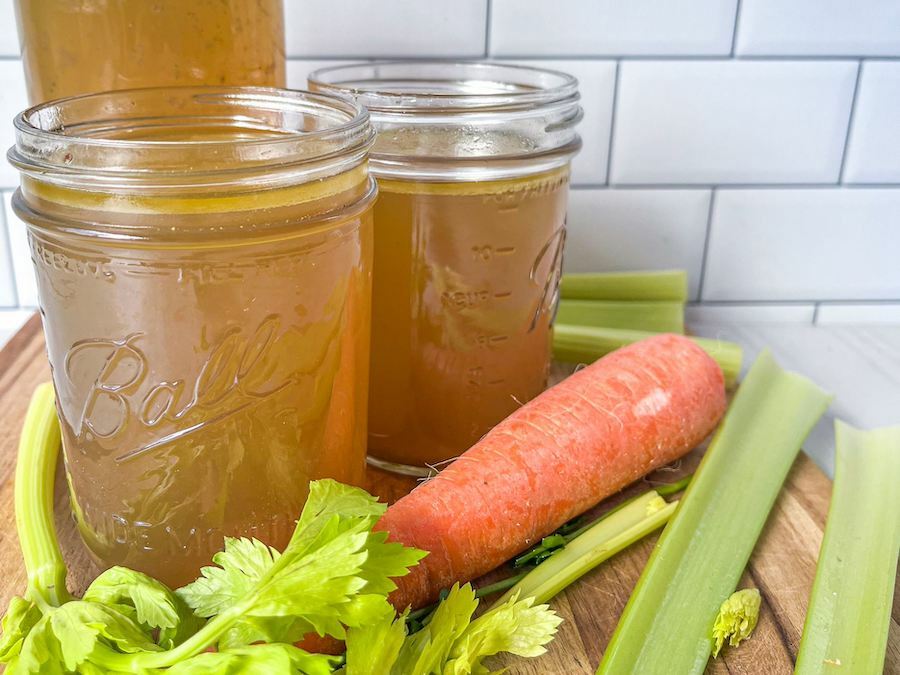 Have you ever tried making your own homemade Paleo Chicken Bone Broth? This simple recipe is deliciously savory and incredibly nutritious. All you need is a whole raw chicken, a few vegetables, and a smattering of herbs to make a hearty base for soups, stews, and curries!
It isn't easy to find sodium-free chicken bone broth. Even the low-sodium varieties at the store contain more salt than would qualify for TruePaleo status. But this recipe is different. It's packed with protein, veggies, and nutrients and has ZERO added salt, making it the perfect Paleo bone broth.
Start by adding the chicken and veggies to a pot of filtered water. Bring to a boil, then reduce the heat to low and partially cover. Simmer gently until the chicken is cooked through, at least 2 hours or up to 5 hours.
The longer the broth simmers, the more flavor it will have. When it's done, set the chicken aside until it's cool enough to handle. Remove the bones from the meat and discard, saving the meat for another dish. Strain the broth and what's left is your new base ingredient for soups and other dishes!
Use right away, or pour into sealable Mason jars. You can store your chicken broth in the refrigerator for up to 5 days, or freeze for up to 1 month.
Tips:
Prep for this broth by stashing leftover vegetable scraps in the freezer. Think: carrot tops, onion skins, or greens you know you won't be able to use before they go bad. A few weeks' worth of scraps should be enough to substitute for the vegetables below.
Autoimmune Protocol (AIP) omissions and substitutions are listed in the recipe ingredients.
Need some ideas for your homemade chicken bone broth? Try any of these recipes: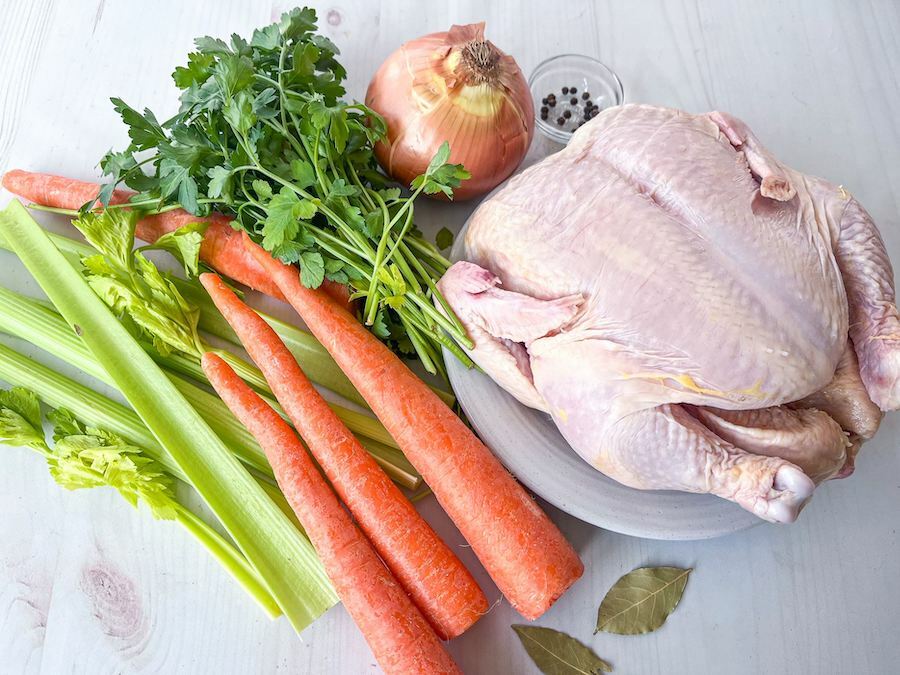 Love our recipes? Make going Paleo even easier and download our 7-Day and 28-Day digital meal plans!
Details
Recipe by: Jess Case
Serves:

10

Meal:

Anytime
Serves:

10

Prep Time:

5 minutes

Cook Time:

5 hours

Total Time:

5 hours 5 minutes
Print this Recipe
Ingredients
4 lb whole chicken

3 small carrots, cut into chunks

1 small onion, quartered

3-4 celery stalks, cut into chunks

bunch parsley

2 bay leaves

10 peppercorns (AIP - omit)

8 quarts filtered water
Directions
In a large stock pot, place chicken, carrots, onion, celery, parsley, bay leaves, and peppercorns. Fill with water.

Bring to a boil, then reduce heat to low and partially cover with a lid. Let the broth simmer for 2 to 5 hours, occasionally skimming foam off the top. The longer the broth simmers, the more flavor it will have.

Remove from heat and let cool for at least 15 minutes. Take out chicken and place it on a plate. Strain broth using a fine mesh strain; discarding solids. Store broth in a fridge or freezer, or use right away.