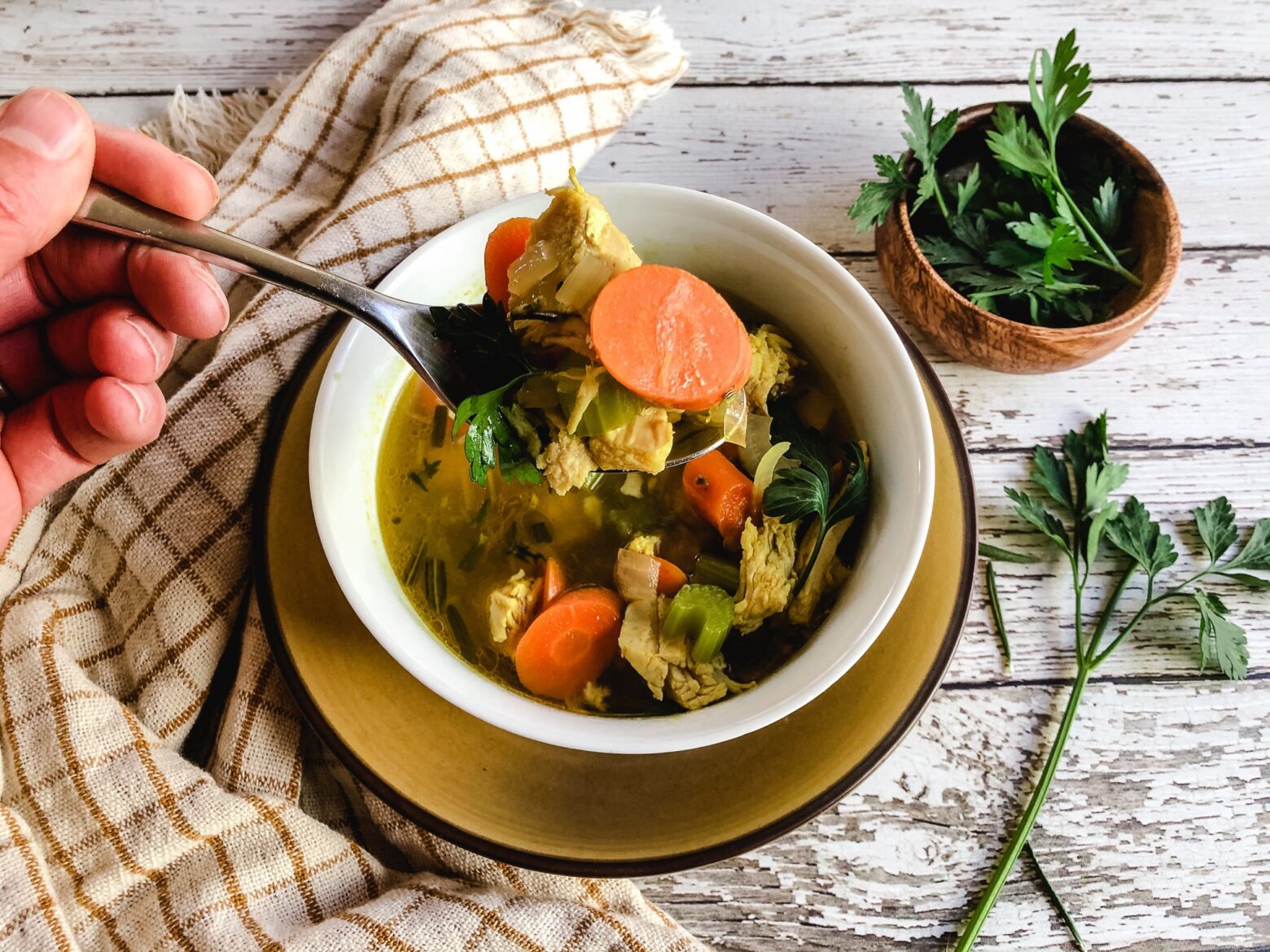 30-Minute Leftover Turkey Soup
Take your leftover game up a notch with this easy turkey and vegetable soup.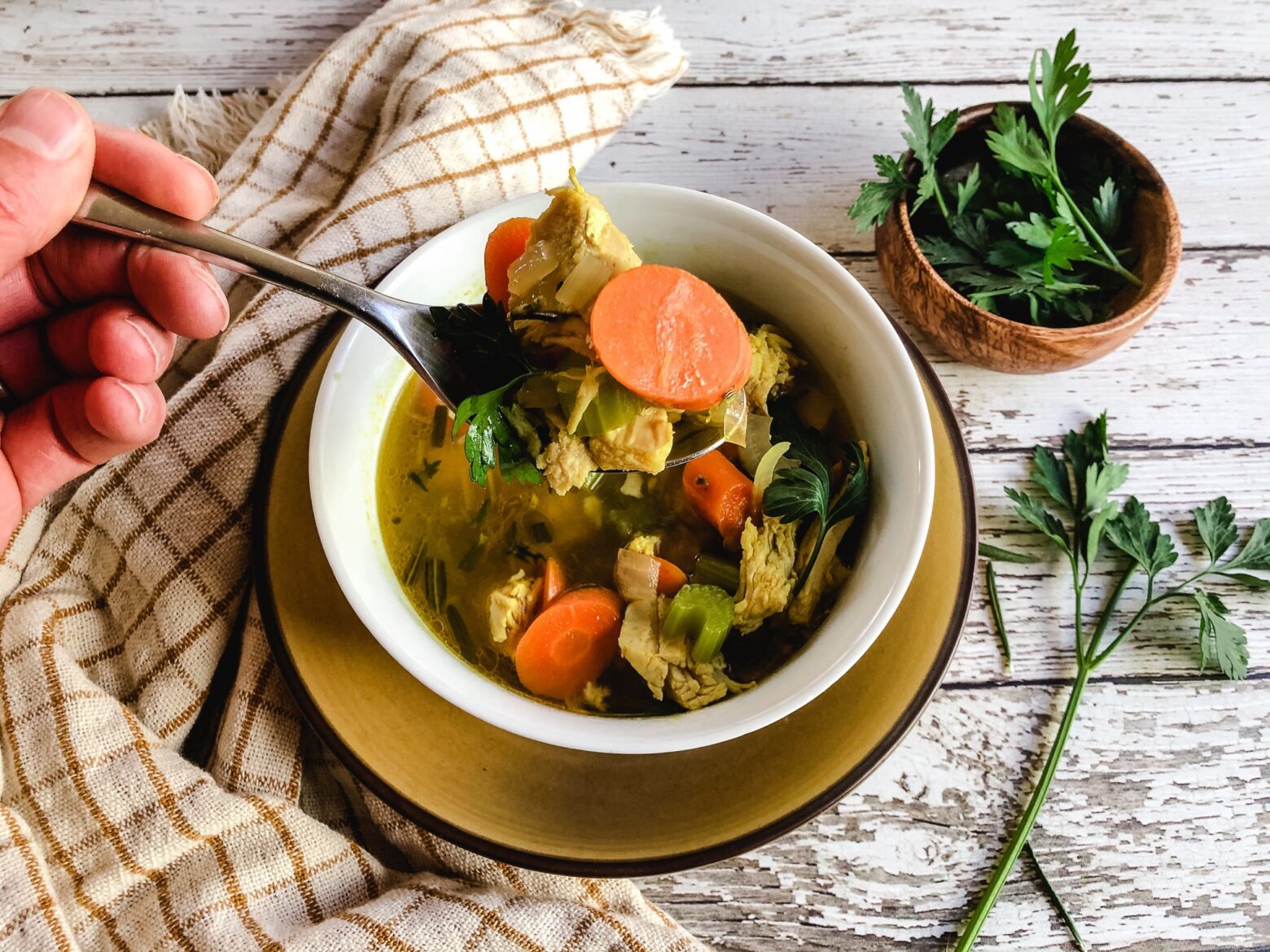 Need a new way to enjoy Thanksgiving leftovers? Bookmark this leftover turkey soup for a quick lunch or easy dinner that's ready in just half an hour.
If you have a lot of cooked turkey sitting in the fridge, the best way to use it up is in a warm soup with veggies. This recipe wakes up tired leftovers with bright herbs and tasty seasonings like curry powder, rosemary, and thyme.
Like most soup recipes, this one is pretty forgivable and easy to riff on. You can use more turkey if you wish, and add whatever vegetables you have on hand, or spice up the seasonings differently.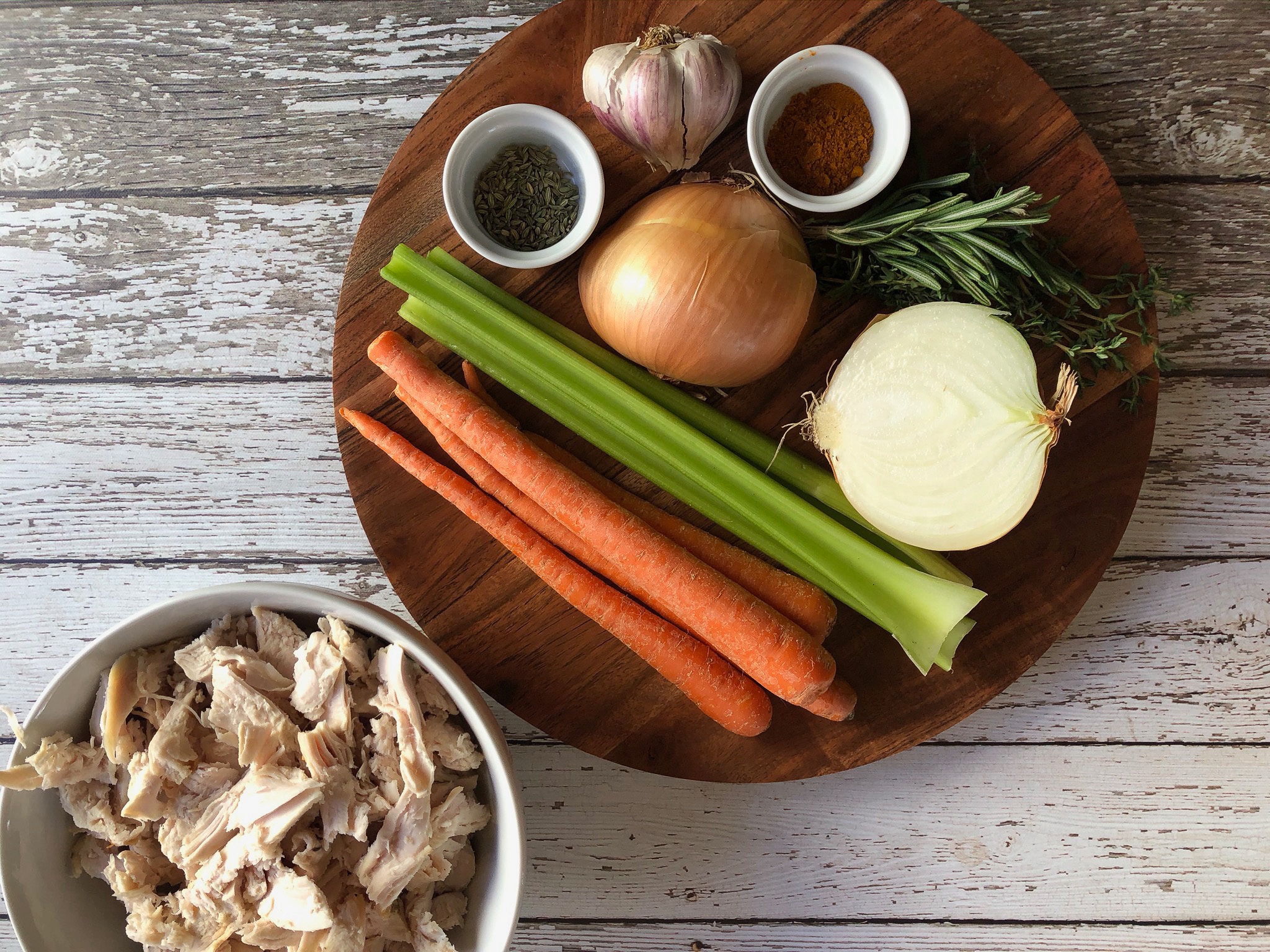 To make this recipe super simple, we used store-bought, sodium-free chicken broth. However, this recipe would be even better if you had the time to simmer your leftover turkey carcass into a healthy turkey bone broth. You can also use homemade chicken bone broth if you have that on hand, too. The extra gelatin will help heal your gut in the days following a heavy meal!
Start by sauteing onions, carrots, celery, and garlic in olive oil until soft. Add broth, leftover turkey meat, and seasonings. Bring to a boil, then reduce to a simmer with the lid slightly ajar. Ladle into bowls and serve hot.
Want more soup ideas for your Thanksgiving leftovers? Try swapping the turkey for chicken in these recipes (just be sure to add the cooked turkey at the end, until just warmed):
For hundreds of pure Paleo recipes be sure to check out The Real Paleo Diet Cookbook and The Real Paleo Diet Fast and Easy.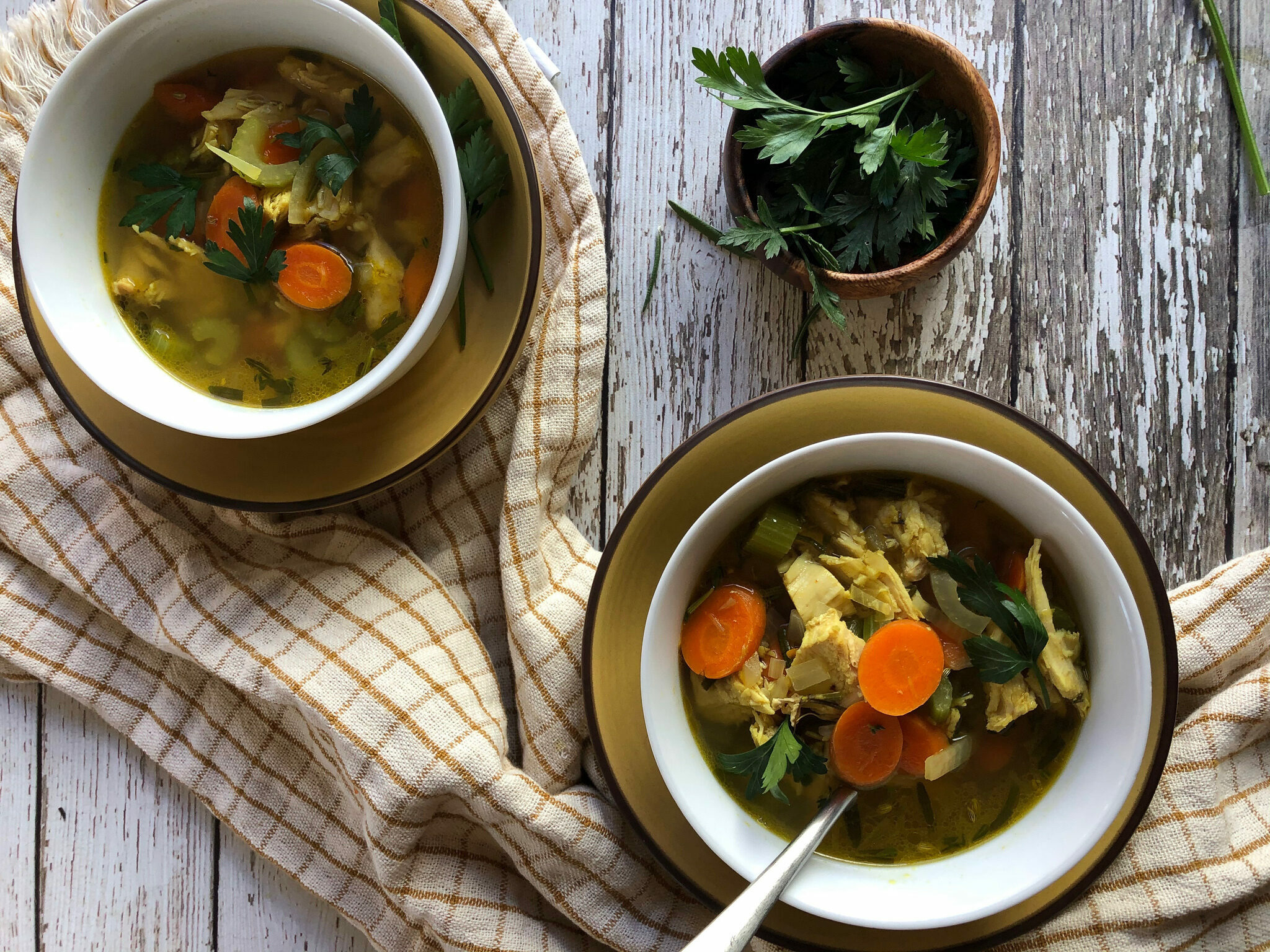 Details
Serves:
Prep Time:

10 minutes

Cook Time:

20 minutes

Total Time:

30 minutes
Print this Recipe
Ingredients
2 tbsp olive oil

1 yellow onion, finely chopped

2 carrots, chopped

2 garlic cloves, minced

3 1/2 cups sodium-free chicken broth or stock

2 tsp curry powder

1 tsp thyme

1 tbsp minced fresh rosemary

1 tsp fennel seeds

2 cups leftover turkey, shredded

1 tsp black pepper
Directions
Warm the olive oil in a large pot set over medium heat. Add chopped onions, carrots, celery, and garlic. Cook until translucent, about 5 minutes.

Pour in the broth and season with curry powder, thyme, rosemary, and fennel seeds. Bring to a boil, then reduce heat to medium-low and cover the pot with the lid slightly ajar. Let the soup simmer for 10 minutes.

Add the cooked turkey and cook until just warmed, another minute or two.

Season with black pepper and serve hot.