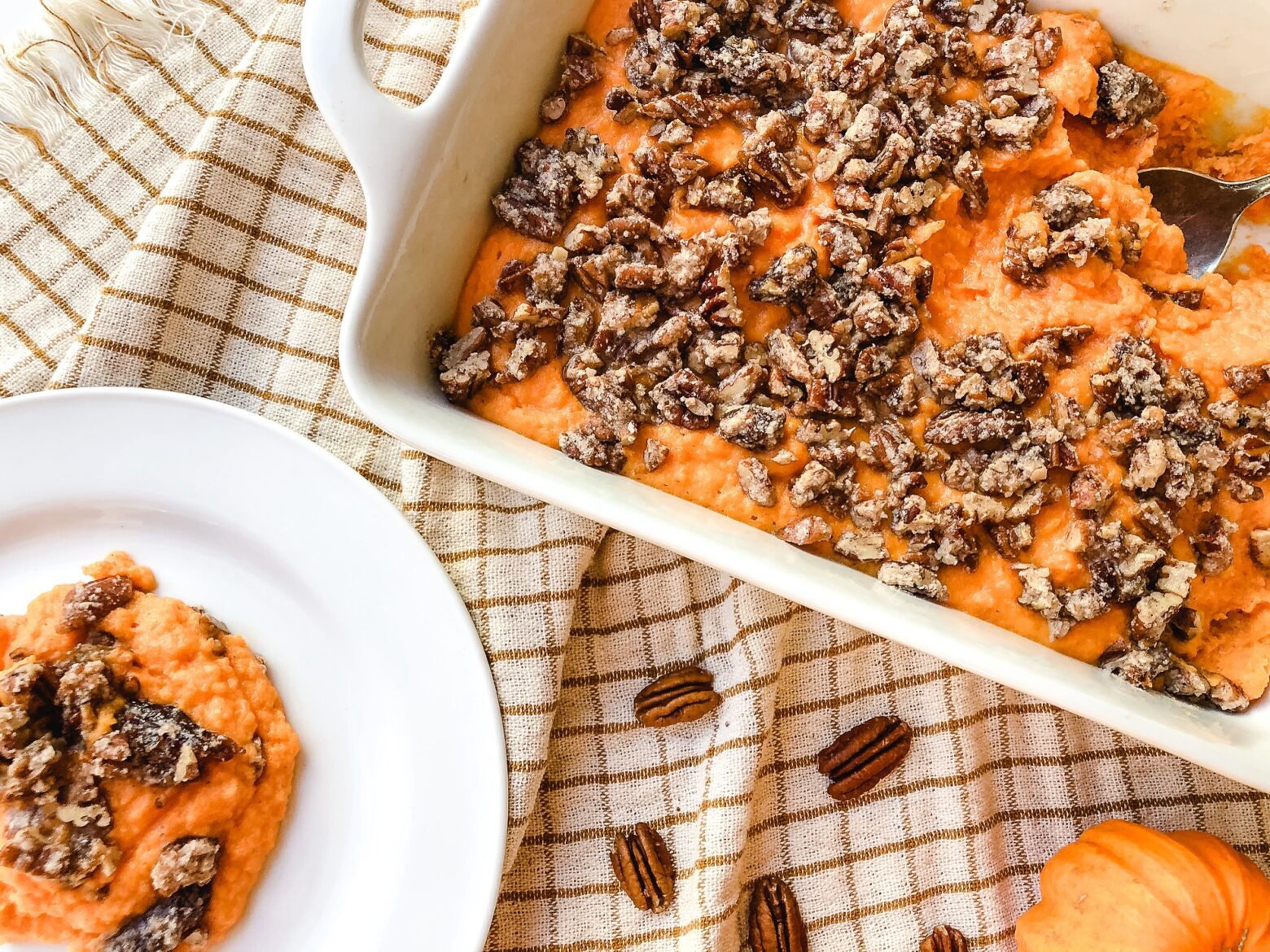 Sweet Potato Casserole with Pecan Streusel Topping
Elevate your holidays with a sweet potato casserole.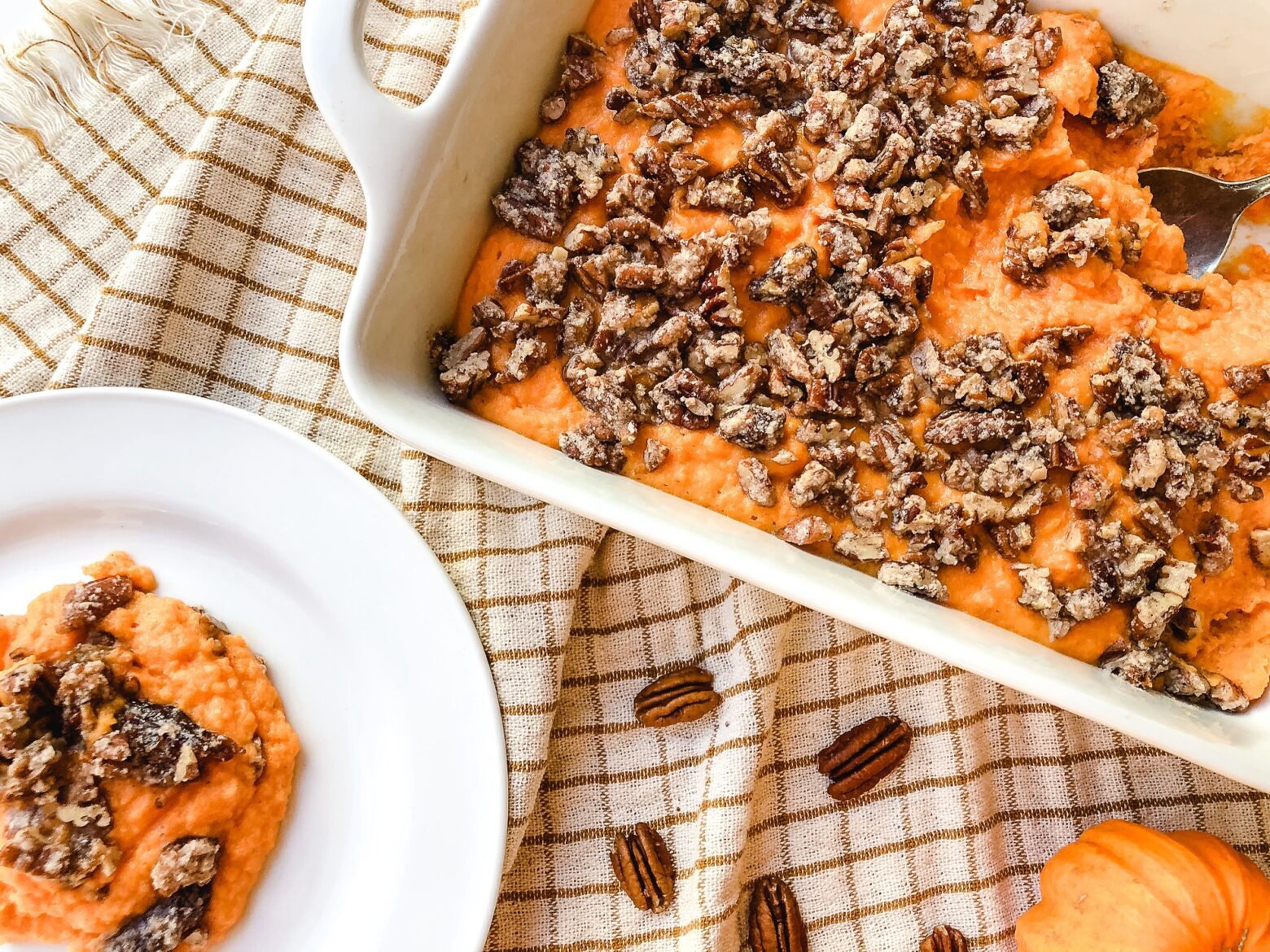 Impress at holiday gatherings with a sweet potato dish that everyone will love. This Paleo-certified recipe is topped with a delicious date and pecan streusel topping you'll want to replicate year after year.
Start by cubing four large sweet potatoes, then boiling them until tender. You can also bake them for an hour at 400°F if you prefer. Let them cool before mashing them with a fork or electric mixer. You should have about three cups mashed.
Add coconut oil, coconut milk, and eggs, then season with nutmeg and cinnamon. Pour the mixture evenly in a baking dish and set aside.
To prepare the streusel topping, mix either almond or coconut flour with chopped dates, pecans, cinnamon, and just enough coconut oil to moisten. You can also use walnuts or almonds instead of pecans if you prefer. Pour the topping over the sweet potato mixture, and bake until hot and bubbly. Serve at your Thanksgiving table, or as a special occasion side dish!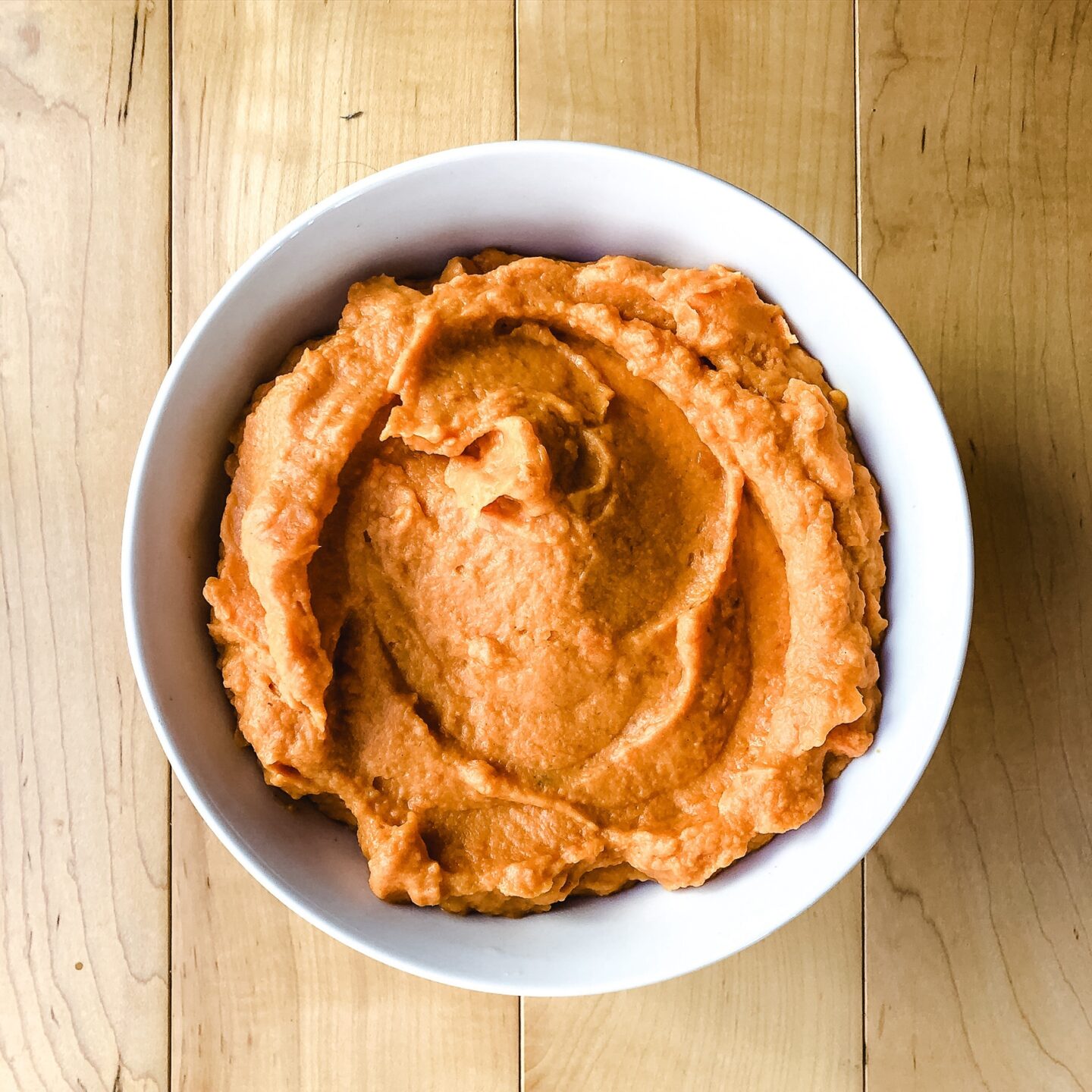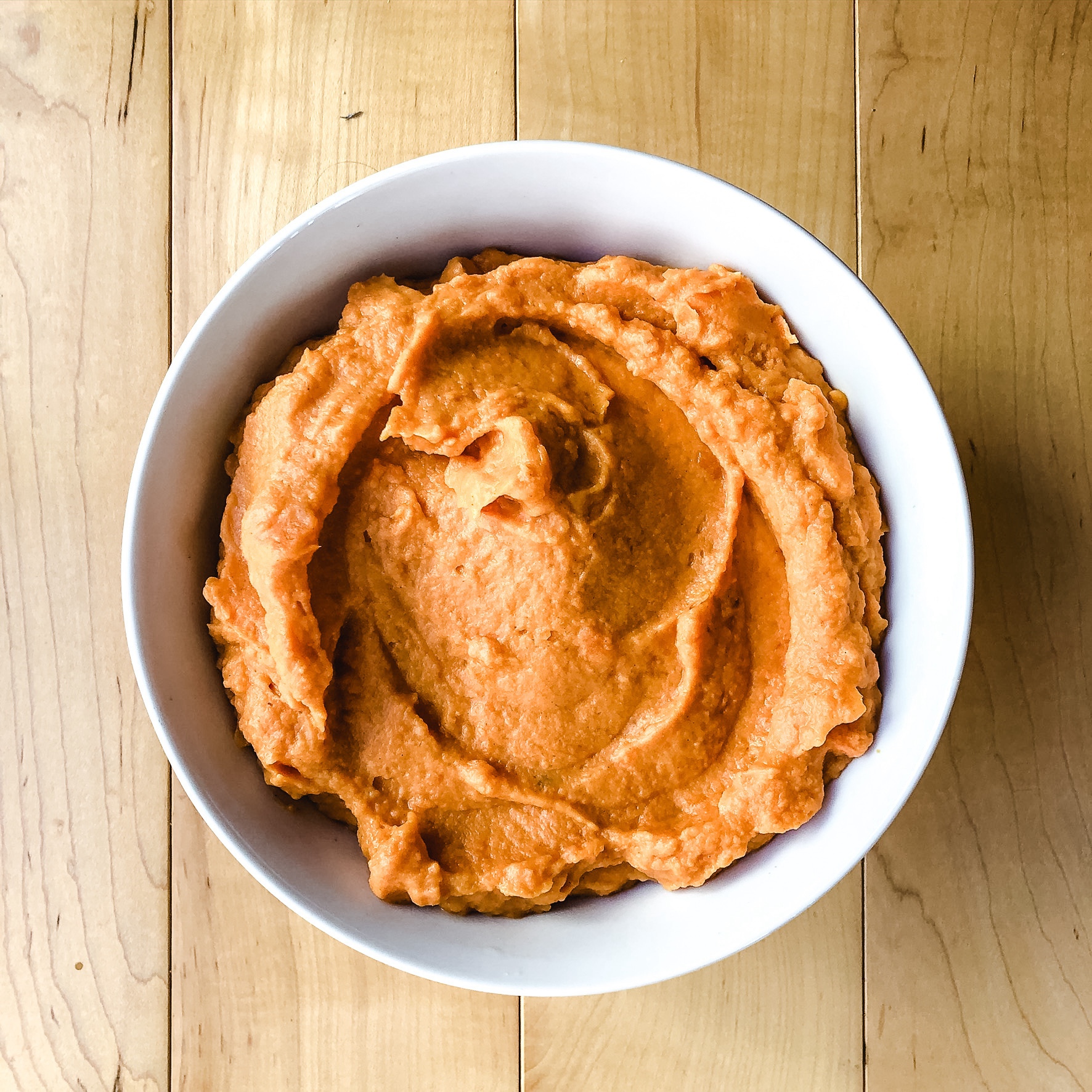 Tip: This recipe is great for prepping ahead of time. Mix up the sweet potato layer, cover it tightly, and store it in the refrigerator one day in advance. The streusel topping may also be prepared, covered tightly, and refrigerated for two to three days.
Want more Paleo-friendly holiday side dishes? Try this butternut squash stuffing, or these acorn squash bowls. For hundreds of pure Paleo recipes be sure to check out The Real Paleo Diet Cookbook and The Real Paleo Diet Fast and Easy.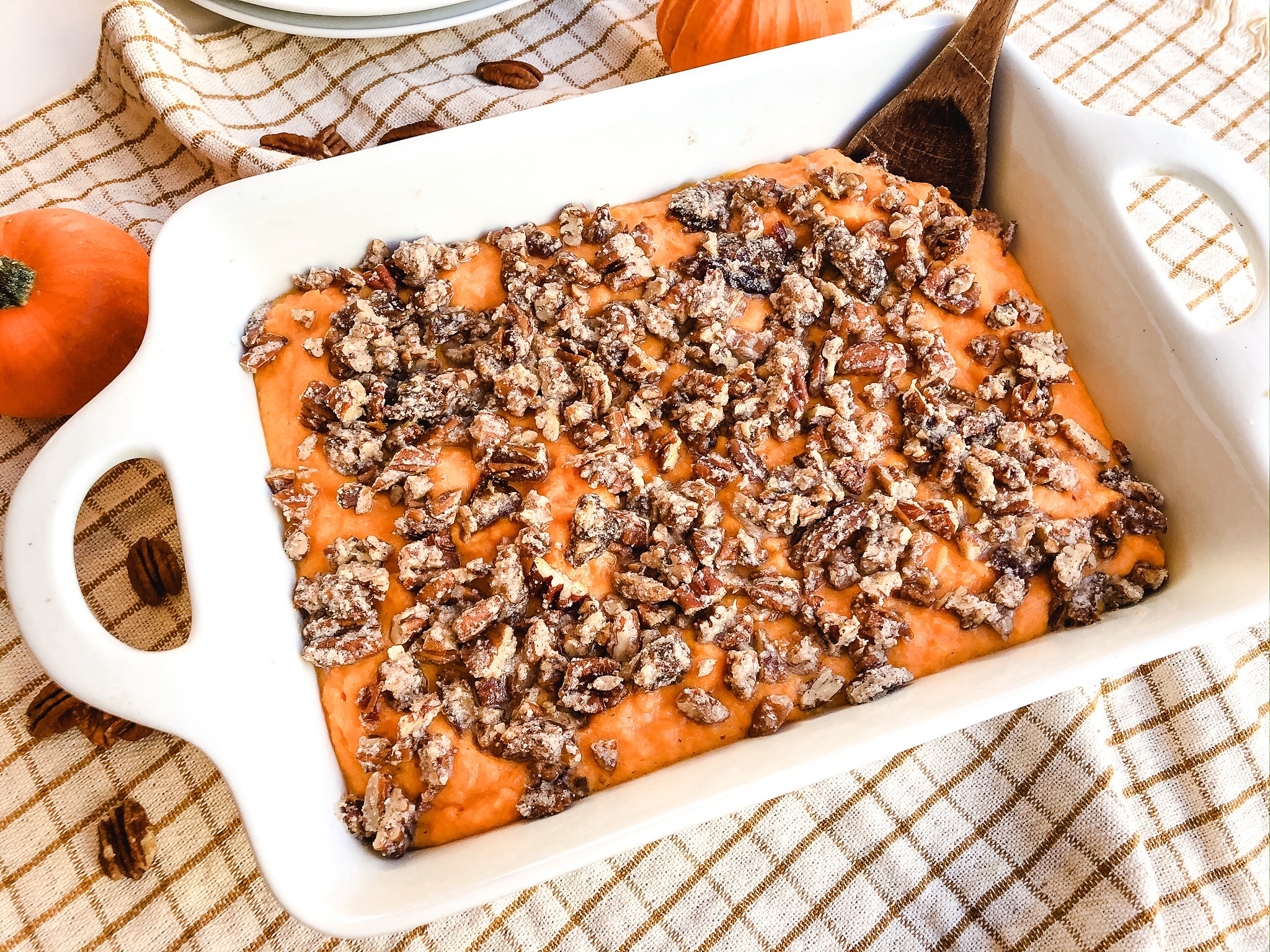 Details
Serves:

8

Prep Time:

30 minutes

Cook Time:

1 hour

Total Time:

1 hour 30 minutes
Print this Recipe
Ingredients
4 large sweet potatoes, peeled and cubed

1/4 cups + 3 tbsp coconut oil, melted

1/2 cups full fat coconut milk

2 eggs

1 1/2 tsp cinnamon, divided

1/4 cups almond or coconut flour

1 1/2 cups pecans, chopped

4 dates, pitted and chopped
Directions
Preheat the oven to 350°F.

Add the cubed sweet potatoes to a large pot and cover with water. Bring to a boil, then reduce heat to medium, and allow the potatoes to cook for 10 to 15 minutes, or until you can easily pierce them with a fork. Drain and set aside to cool for 10 to 15 minutes.

Place the sweet potatoes in a large mixing bowl and mash well with a fork or electric mixer. Add the ¼ cup melted coconut oil, coconut milk, eggs, nutmeg, and 1 teaspoon cinnamon, and mix until fully combined.

Scoop the sweet potato mixture into a 9x13-inch baking dish and spread it evenly. Set aside.

To prepare the topping, mix the almond or coconut flour with the remaining 1/2 teaspoon of cinnamon, dates, pecans, and remaining 3 tablespoons of coconut oil until combined.

Sprinkle the topping evenly over the sweet potato mixture and bake for 40-45 minutes, or until the topping is lightly golden brown and the center is set. Cool slightly before serving. Enjoy!