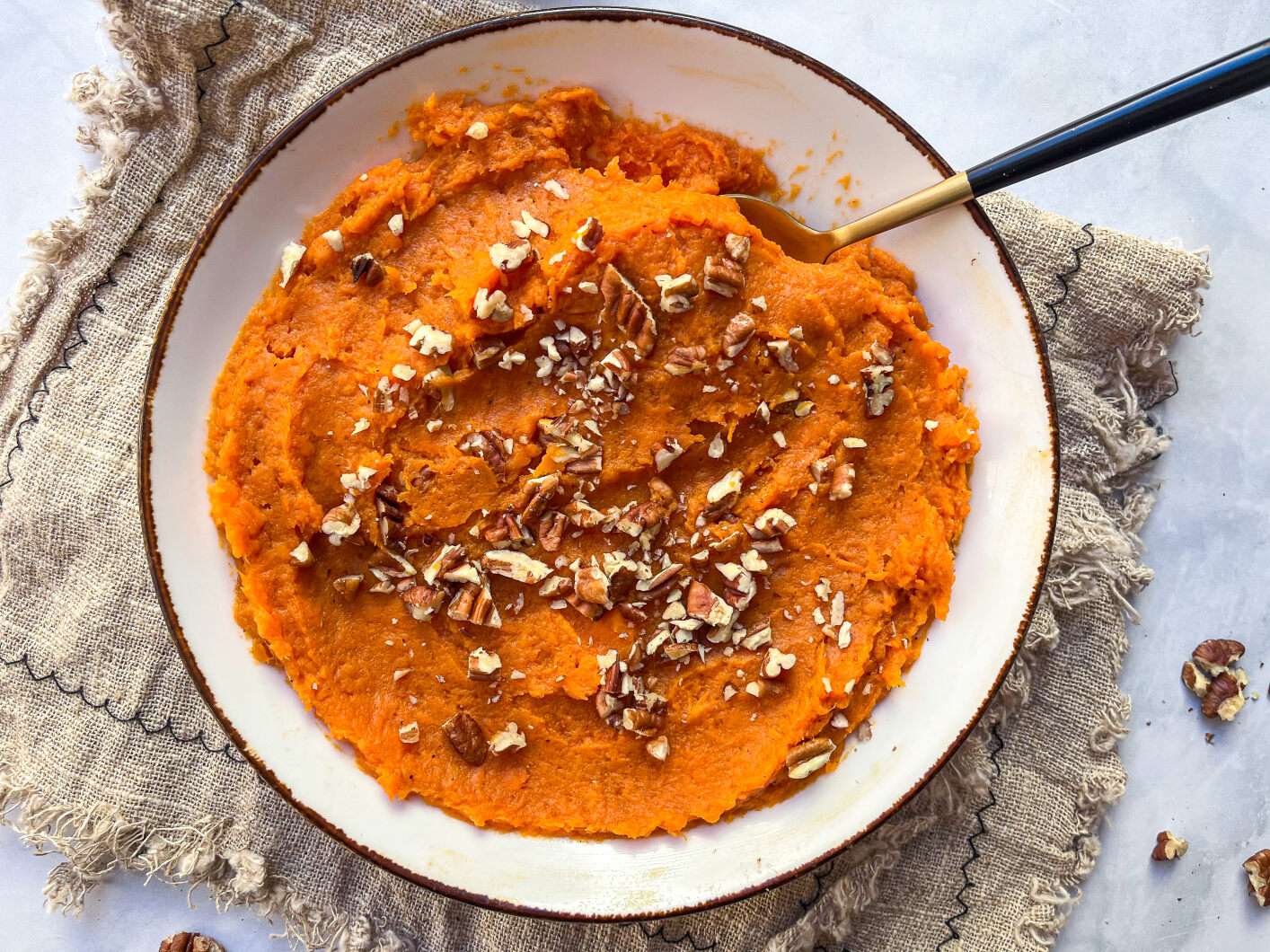 Mashed Sweet Potatoes
Upgrade your side dish with flavorful Mashed Sweet Potatoes.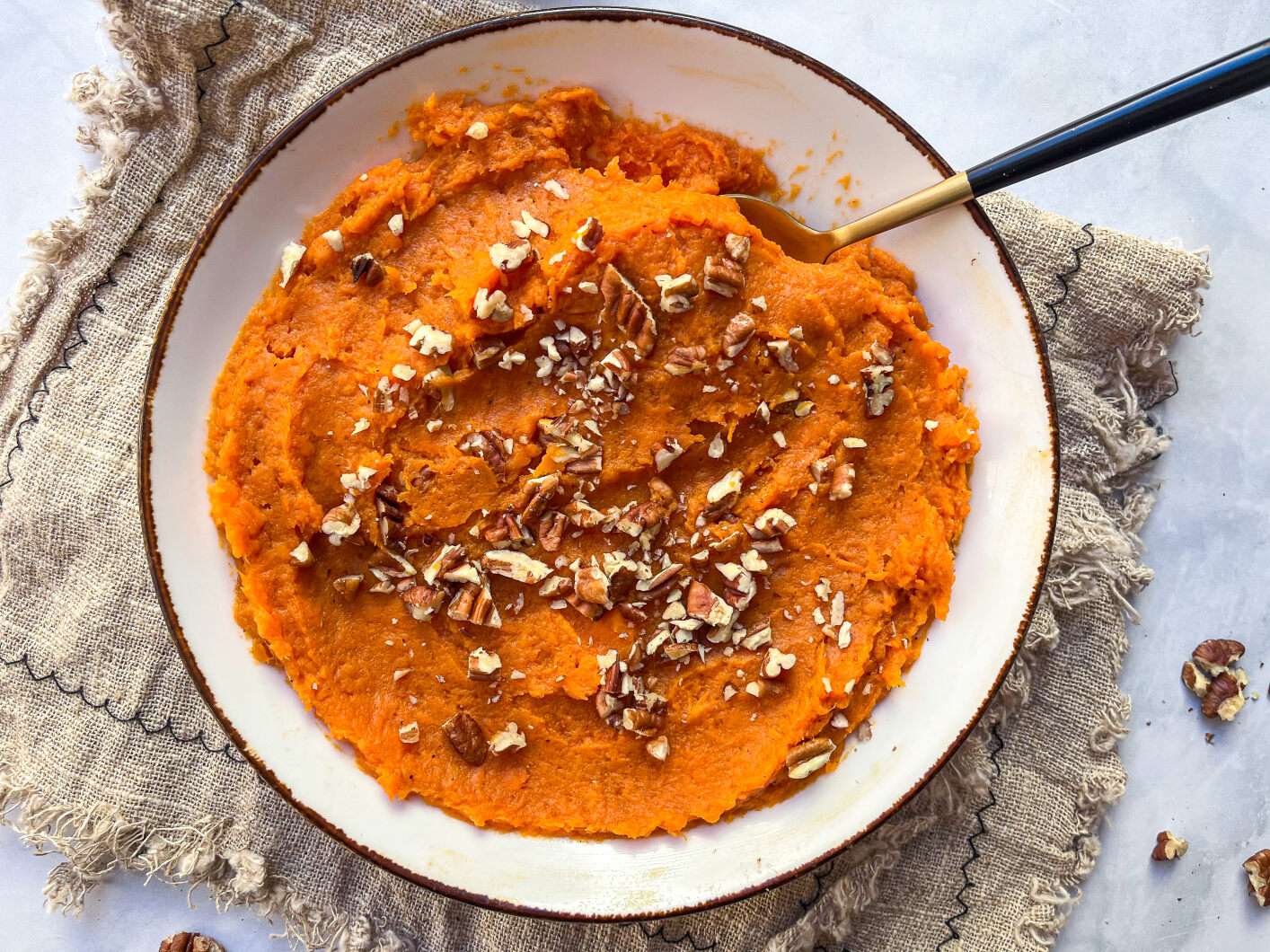 Mashed Sweet Potatoes have the same texture of traditional mashed potatoes, but contain more flavor and none of the anti-nutrients of their white counterparts.
Sweet potatoes are loaded with vitamin A, vitamin C, and other minerals and antioxidants. They can improve eye health, fight inflammation, heal the gut, and more. Use in place of mashed white potatoes for gatherings, or pair with your favorite animal protein for a hearty dinner: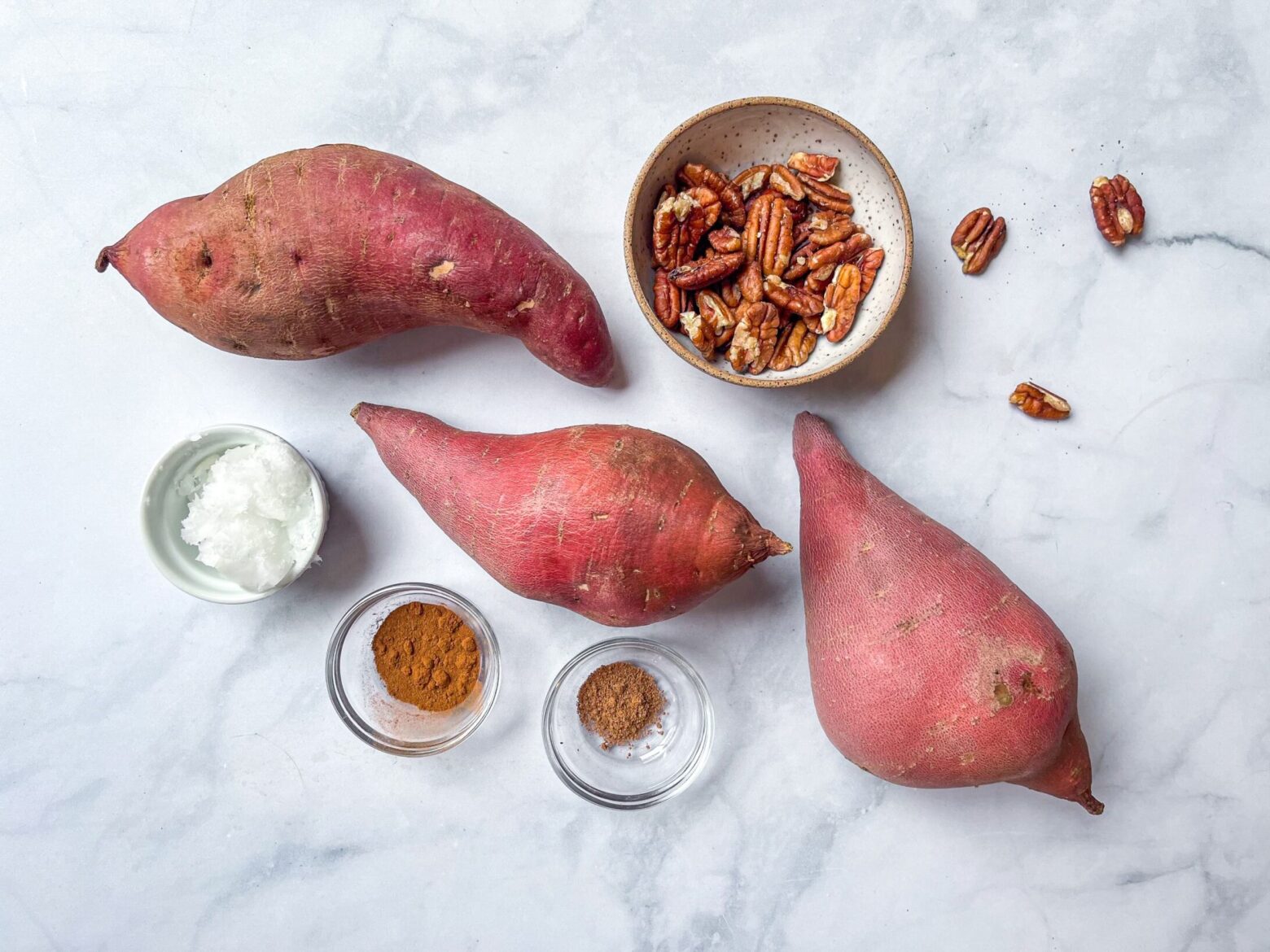 Love our recipes? Make going Paleo even easier and download our 7-Day and 28-Day digital meal plans!
Details
Serves:

4

Prep Time:

5 minutes

Cook Time:

45 minutes

Total Time:

50 minutes
Print this Recipe
Ingredients
4 large sweet potatoes

2 tbsp coconut oil

1 tsp cinnamon

1/4 tsp nutmeg

Pecans, for toppings
Directions
Preheat the oven to 425°F. Wrap sweet potatoes in aluminum foil, then pierce each one several times with a fork.

Place potatoes on a baking sheet and roast in the oven for 45-50 minutes until soft.

Unwrap foil from potatoes and allow to cool enough to touch. Scoop out the flesh into a large bowl and discard the skin.

Add coconut oil, cinnamon, and nutmeg to the bowl. With a large fork or potato masher, mash until ingredients are mixed well. Sprinkle with pecans before serving.