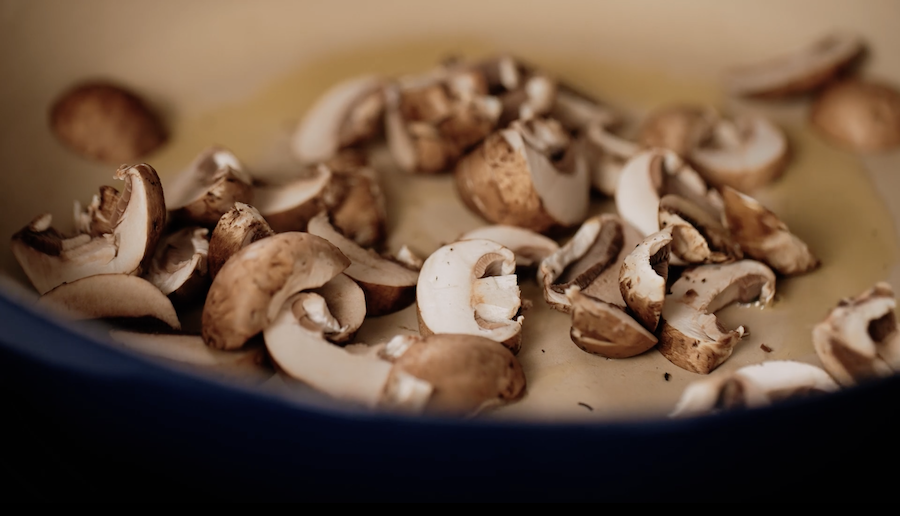 Short on time, but still want to enhance your dish with a savory topping? This mushroom sauce is simple to make and will only take a few minutes of your time. It's served best over beef or chicken, but also makes a great addition to salads and veggie bowls.
Mushrooms are loaded with helpful bacteria, which can help your digestive system's microbiome to function and improve digestion. All mushrooms also have anti-inflammatory properties, which can help you feel stronger and healthier.
Cremini mushrooms are smaller and have a great flavor profile for this recipe, but you can use white button or shiitake mushrooms if you prefer. Simply prep the mushrooms, heat up a pan, and sauté the ingredients together. Feel free to play with the balsamic vinegar in this recipe to your liking. This will have your mouth watering, and leave your kitchen smelling amazing!
This mushrooms topping pairs well as an ideal topping for our Peppercorn-Crusted Filet Mignon and adds a tangy, yet savory flavor.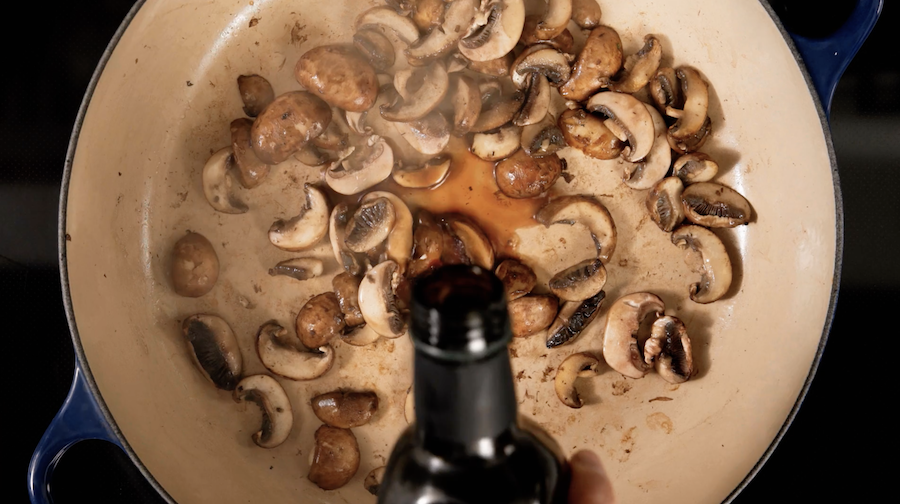 Love our recipes? Make going Paleo even easier and download our 7-Day and 28-Day digital meal plans!
Details
Recipe by:
Serves:

4

Meal:

Sides
Prep Time:

4 minutes

Cook Time:

8 minutes

Total Time:

12 minutes
Ingredients
8 oz cremini mushrooms

6 tbsp olive oil

2 tsp black pepper

2 tsp garlic powder

splash of balsamic vinegar
Directions
Rinse and wash cremini mushrooms. Slice in half, cap to stem.

Heat saucepan on medium heat and add olive oil. Once hot, pour in chopped mushrooms along with black pepper and garlic.

After about 2 minutes, add a splash of balsamic vinegar to the pan. Add more or less to your liking and let simmer until the liquid is gone from the pan.

Let pan cool a few minutes before serving.