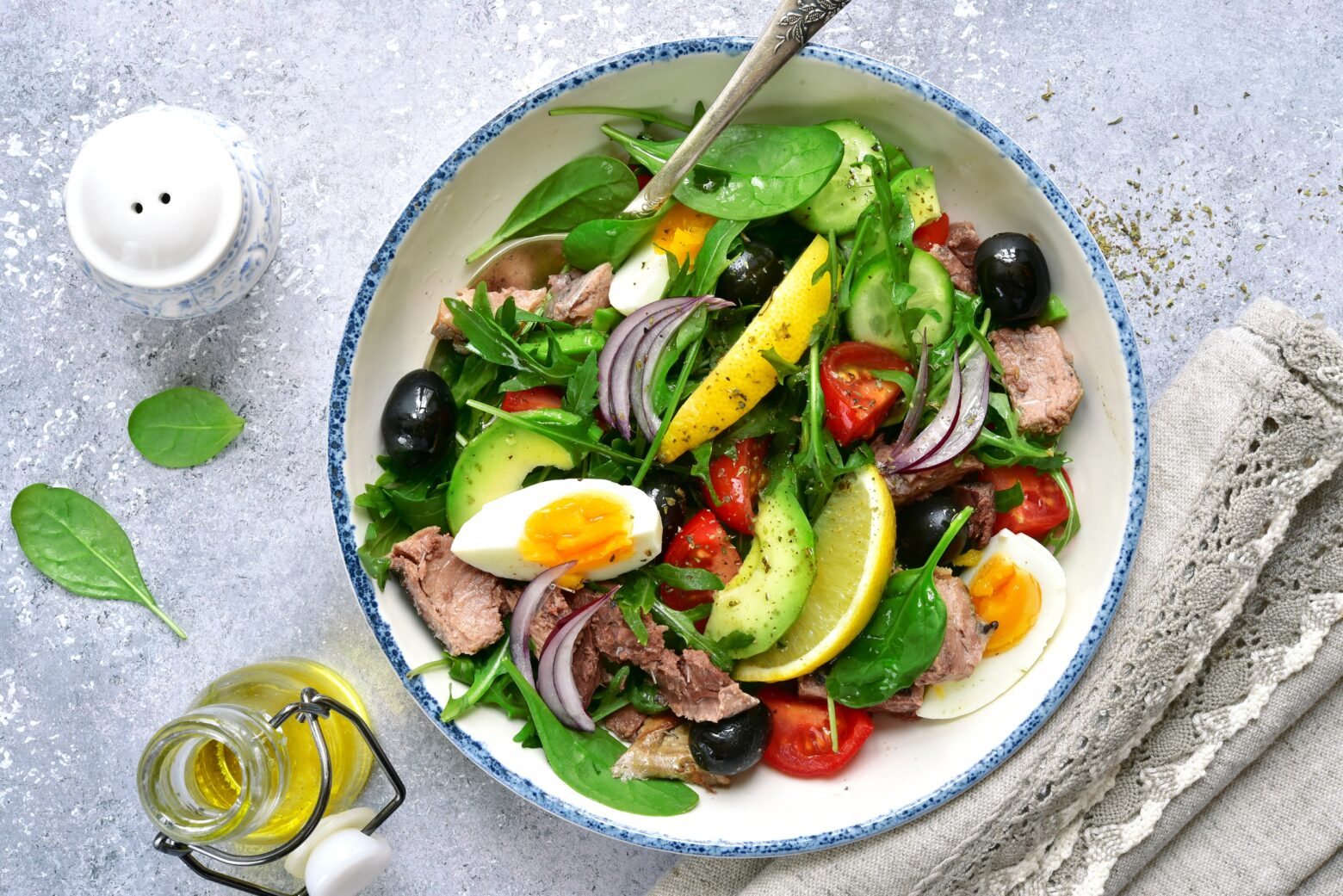 Paleo-Friendly Summer Meals
Summer is a great time to experiment with new ingredients and flavors. In this post we've created several recipes that will do the trick!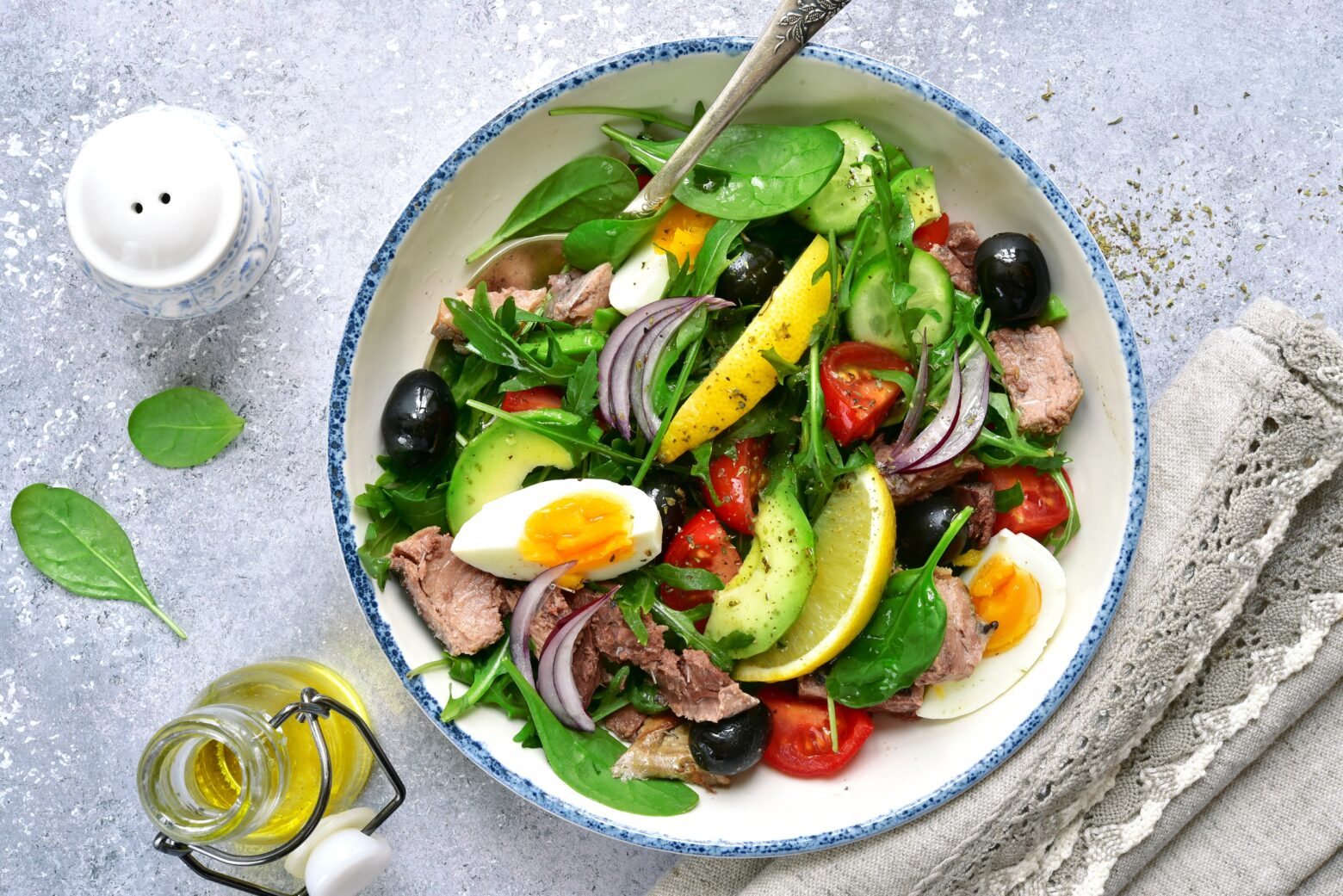 What better time is there to be a cook, gardener, or just a food lover than summertime? Fresh vegetables are spilling out of every garden and farm, markets are stocked with fantastic fresh ingredients, and it's warm enough to grill and eat outside.
Summer is a great time to experiment with new ingredients and flavors, and on hot days you can turn a salad into a meal without turning on the oven.
If you're following The Paleo Diet®, you can enjoy everything that summer has to offer. Your local markets will have plenty of meat for the grill, and you can craft meals around your favorite seasonal vegetables. Here are a few summer recipe ideas (or you might consider them meal blueprints) to whet your appetite:
Spice up your salads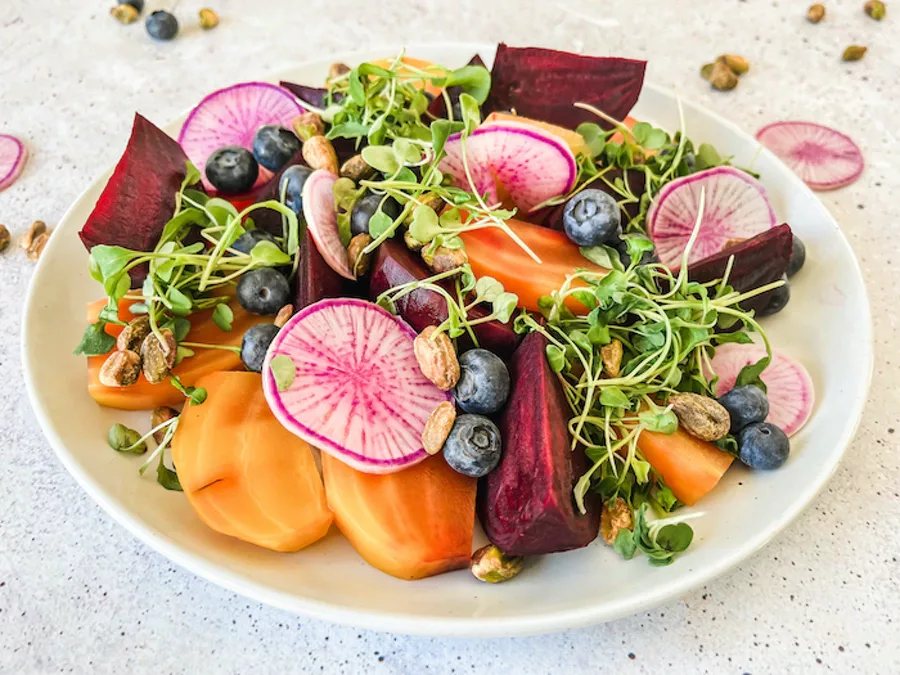 If eating greens with a bland dressing is getting repetitive, try spicing up your routine with add-ins like radishes, herbs, microgreens, or even beets — like in this blueberry and beet salad! For extra protein, top with slices of grilled chicken or skirt steak.
Fruit like strawberries, peaches, or apples are great to help add sweetness to the mix. Plus, they're filled with polyphenols which are powerful antioxidants that can help improve brain health, digestion, blood sugar levels, and can even fight cancer and inflammation.
To keep your dressing simple, stick to a mix of olive oil and lemon juice. You can also mix in apple cider vinegar, mustard, garlic, and honey to create a zestier dressing.
Don't forget the salsa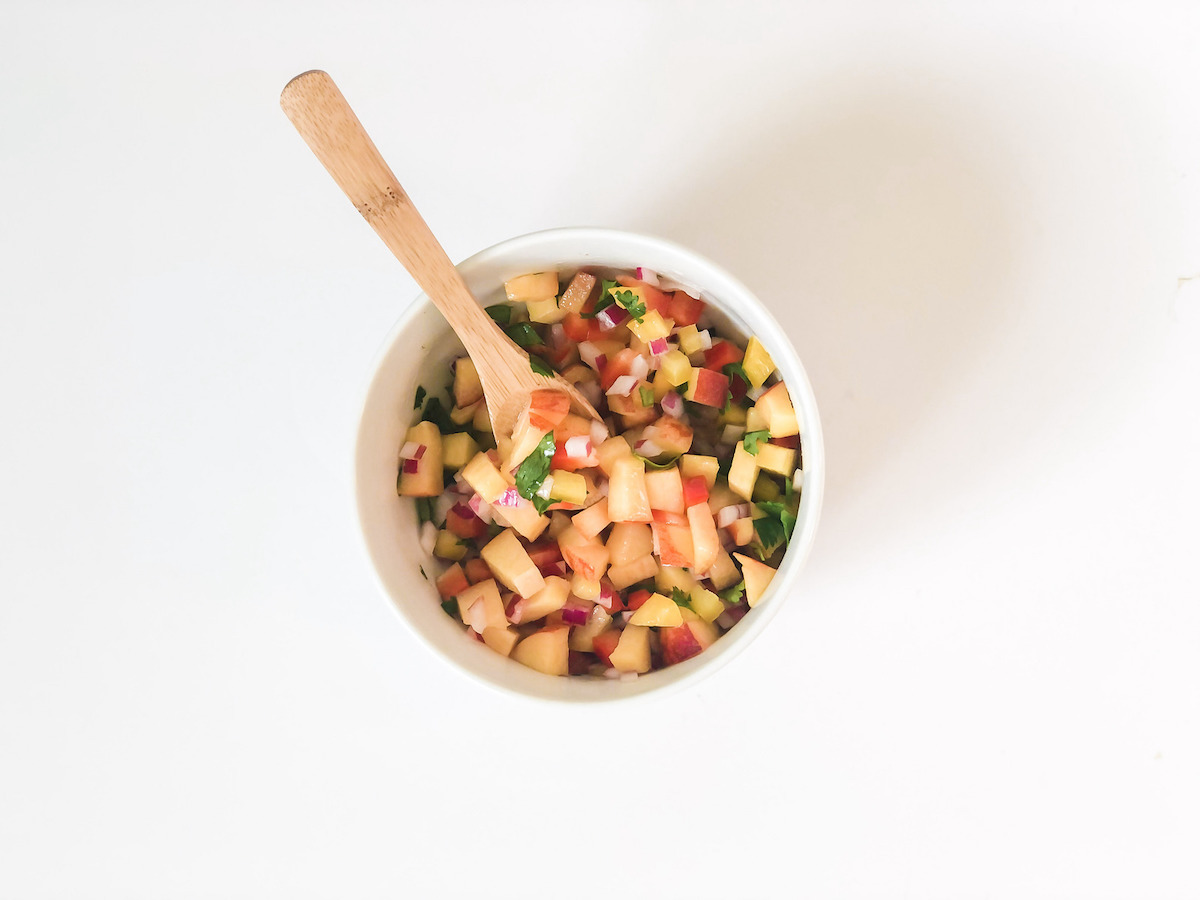 PSA: Salsas aren't just for tacos! They make for a great side dish or topping to grilled meat or fish, and since they stay well in the fridge for a few days, they're ideal for prepping a day or two in advance. Case in point: these seared scallops with beet salsa.
Now is a great time to whip up a fresh fruit salsa. Try a combo of finely chopped peaches, mangoes, melons, or pineapples dressed with a little lime juice, cilantro, and jalapeño. Tip: Save some peach salsa for your eggs the next morning.
Got extra cucumbers? Dice them up with sweet and hot peppers mixed with red onion and avocado, then dress it up with a little apple cider vinegar.
Grill, grill, grill!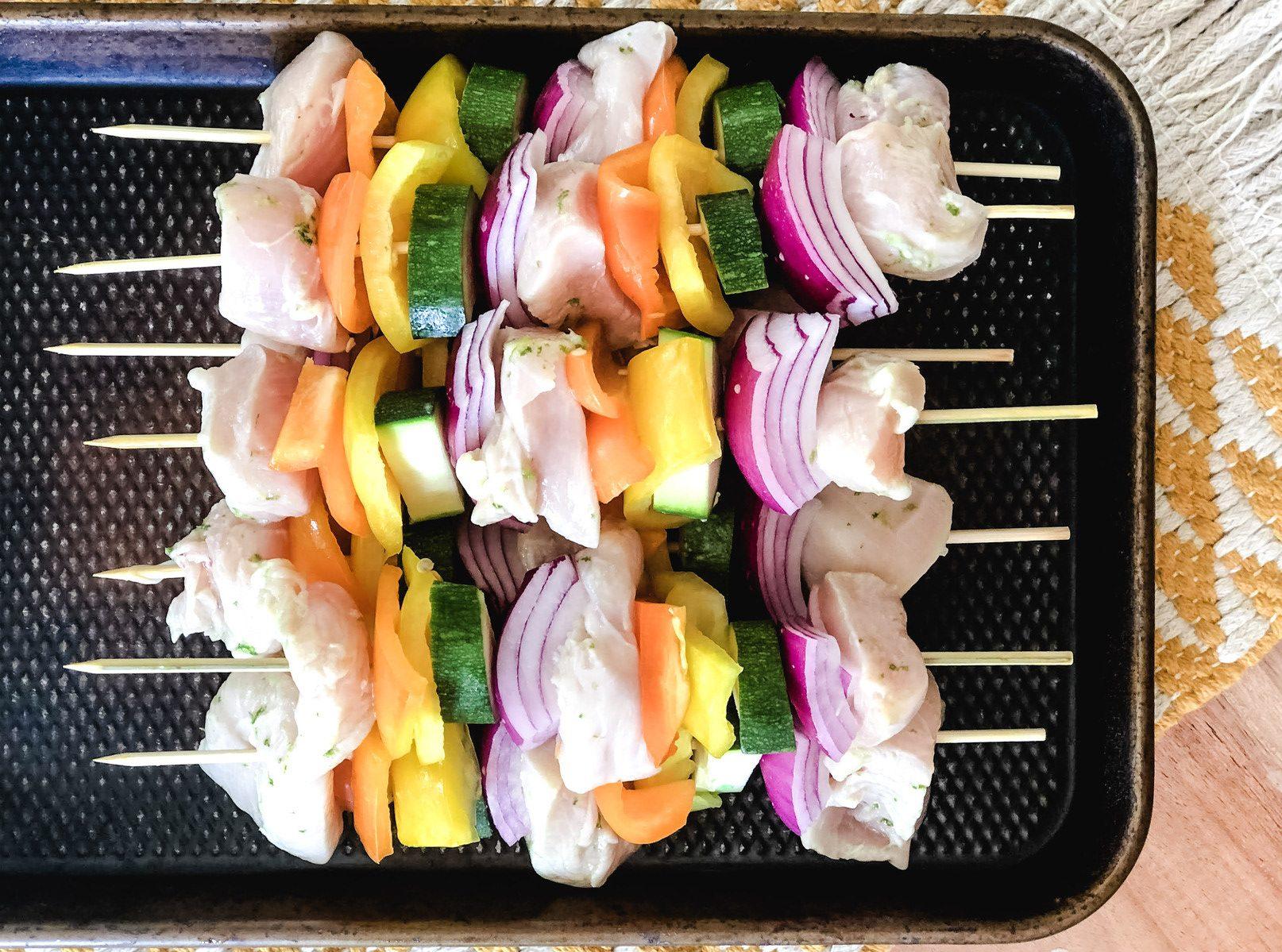 If you're getting the grill fired up to cook some grass-fed steaks or lamb chops, why not make use of it for other dishes as well? Grab some skewers and thread on a mix of chicken, bell peppers, onions, and zucchini for tasty kebabs.
If you feel like you've been in a rut of grilling burgers and chicken, throwing salmon on the grill is another easy way to spice up your next barbecue. Pair this with fresh dill, orange slices, olive oil, and carrots to make a healthy meal at your next cookout.
Exotic herbs
Herbs add a terrific punch of flavor to all kinds of dishes, and there's a whole world of herbal ingredients you probably haven't tried yet. Papalo, epazote, lemongrass, kaffir lime — they can all add a new twist to your salads, grilled meat, and vegetable dishes. As long as they haven't been processed with non-Paleo ingredients (and you should use plain, fresh herbs for maximum flavor,) any herb you choose will be Paleo-friendly.
Summer desserts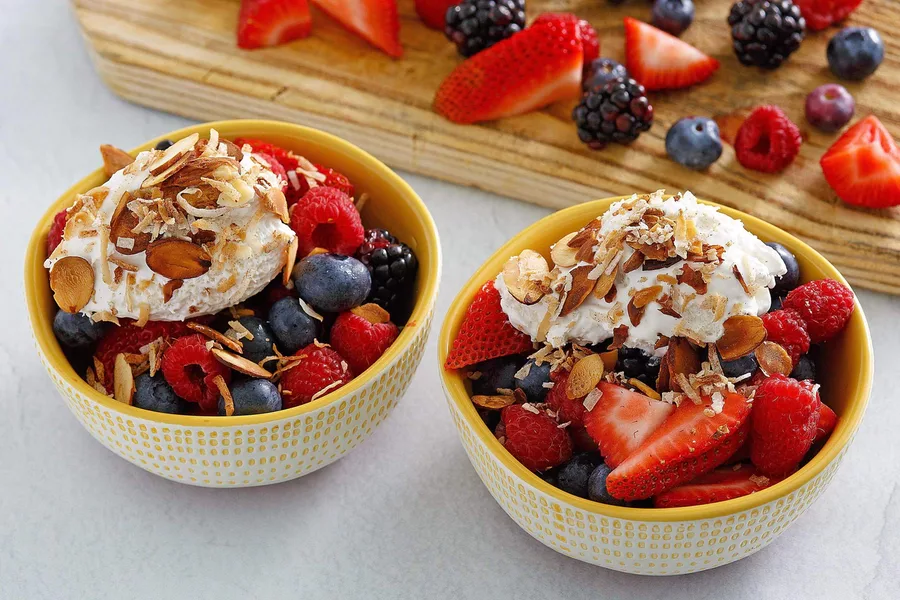 While a Paleo lifestyle doesn't include processed sugar, there are some great desserts you can make with fruit. We're partial to this coconut whipped cream-topped bowl of berries!
For a cool treat that's just as good as sorbet, freeze chunks of your banana, mango, and/or strawberry and blend them until they're the consistency of soft-serve ice cream.
Want something quicker? A simple fruit salad can be livened up with fresh mint, crushed walnuts, and a squeeze of lime juice for a tasty post-meal treat.
With these basic ideas, let your imagination run wild and create a summer full of delicious, Paleo-friendly meals.