What to Eat This Week: August, Week 1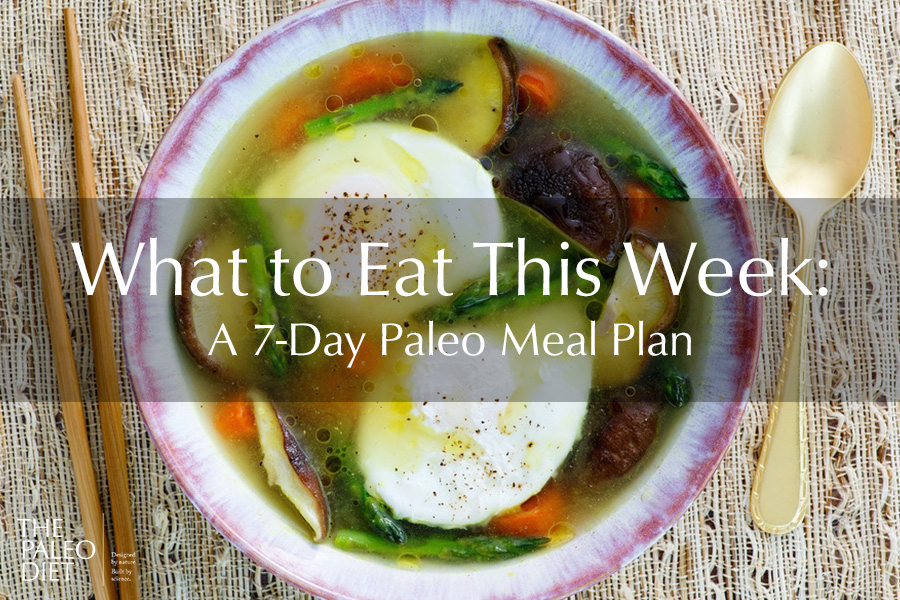 It's hard to believe it's already August. While some people are already getting ready for a back-to-school mindset, it's still very much summer for others. This week's meal plan celebrates the collision of favorite summer flavors with the intro to fall and comfort foods season.
Whether you're preparing to wrangle kids for school (or e-learning) or you're preparing for more summer vacation, these recipes are a good mix of light, savory, fresh, and flavorful ingredients.
If you've been too busy until now, make time to visit your local farmers market this week. You never know what gems you'll find. Half the inspiration for food in my house happens when I get a CSA box and suddenly have to plan around it. Many of this week's recipes are perfect for swapping in and out vegetables as needed, so none of your produce needs to be wasted!
Here's your meal plan for the week:
Monday
You don't have to figure out whether the chicken or the egg came first, because this Paleo Poached Eggs in Chicken Broth with Mixed Vegetables pairs both together! Plus, this light and summery dinner is customizable with whatever veggies you have on hand.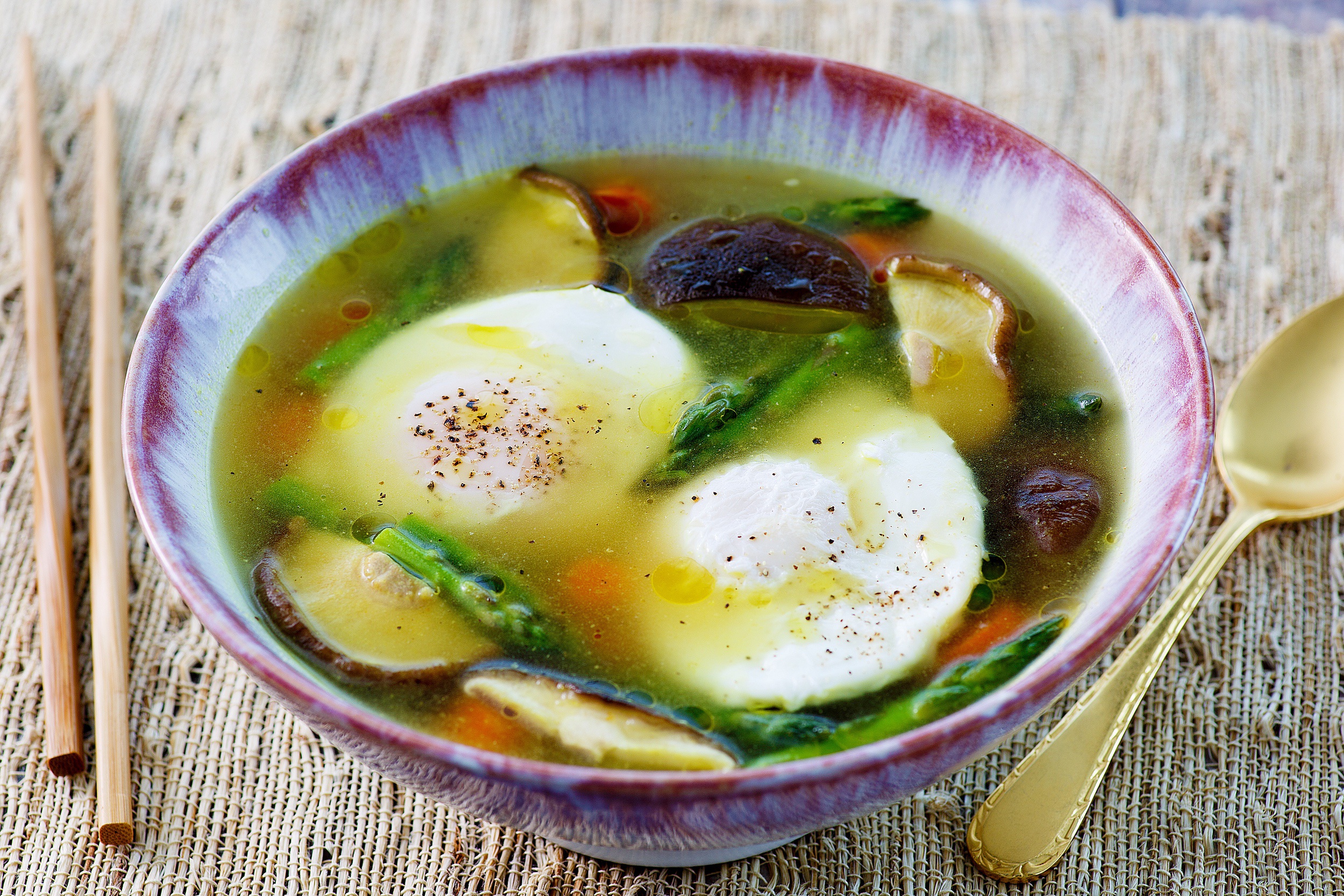 ---
Tuesday
Tonight's meal is a heartier one: Pair these One-Pan Pork Chops with Mushrooms & Leek Cream Sauce pair nicely with Roasted Cauliflower Steaks. If you want to keep things vegetarian, nix the chops and pair the cauliflower steaks with a salad for a fiber-rich meal.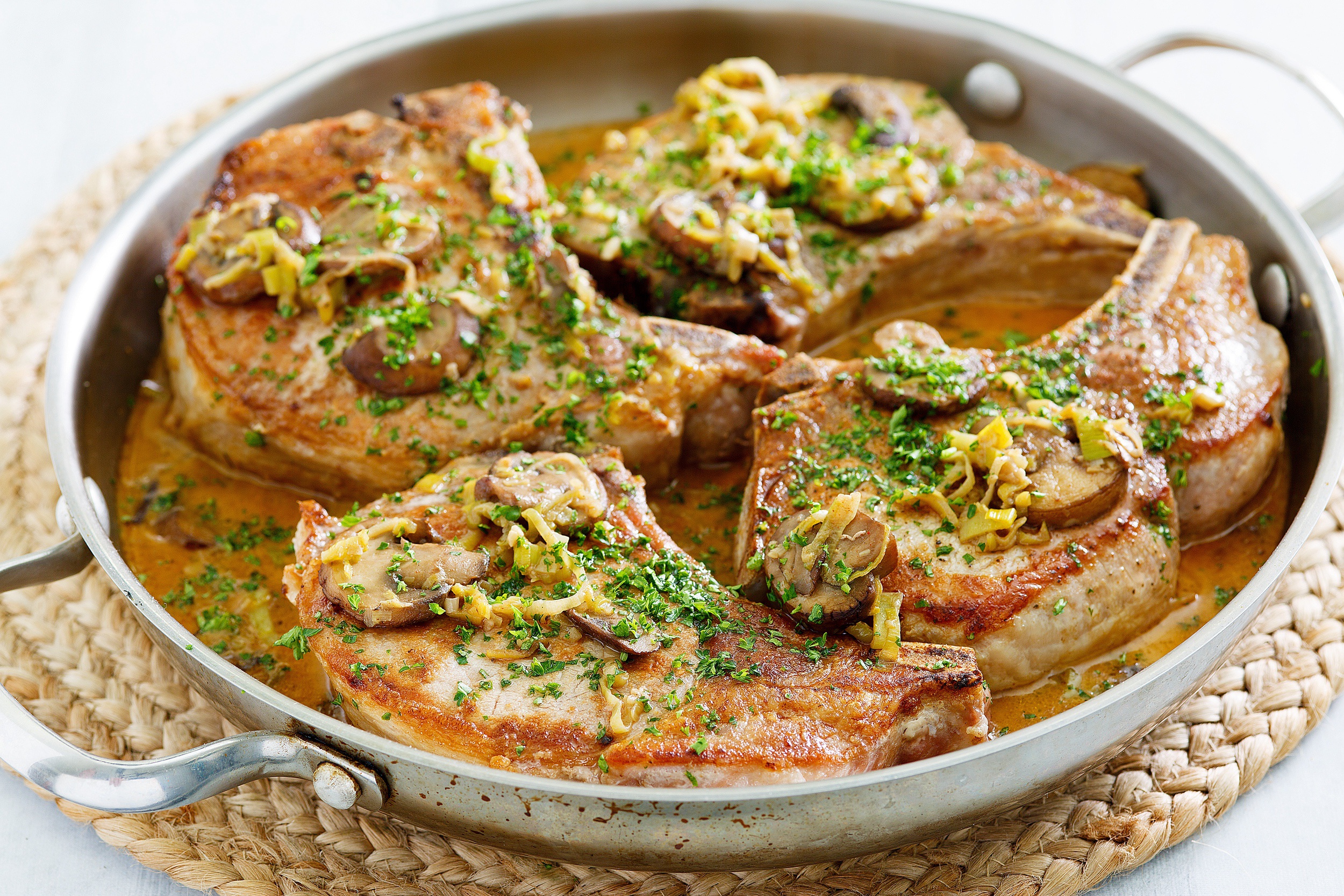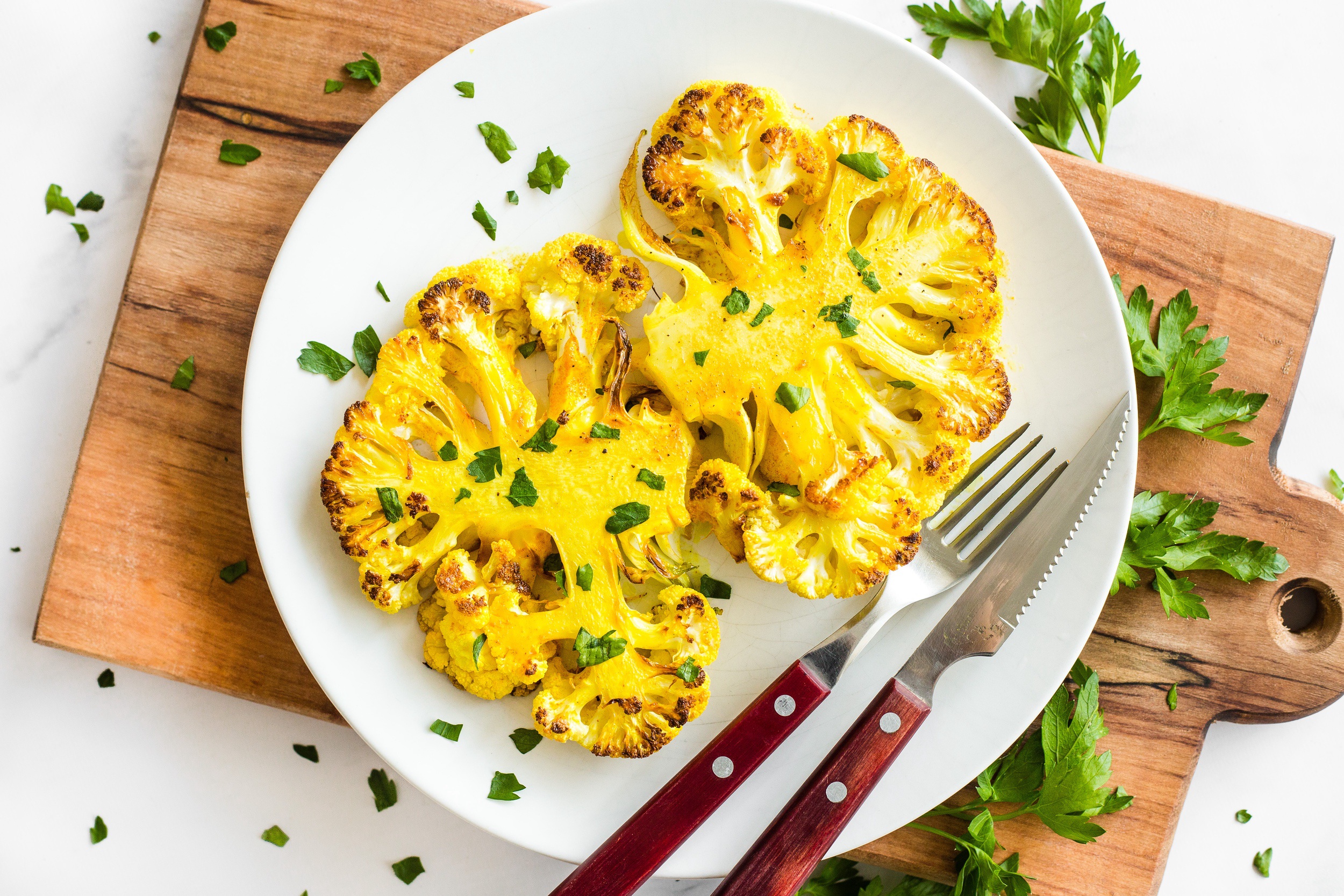 ---
Wednesday
Burgers are for every season, but these Curry Cilantro Burgers with Sweet Potato Buns are the right kind of warm and zesty flavor for end-of-summer.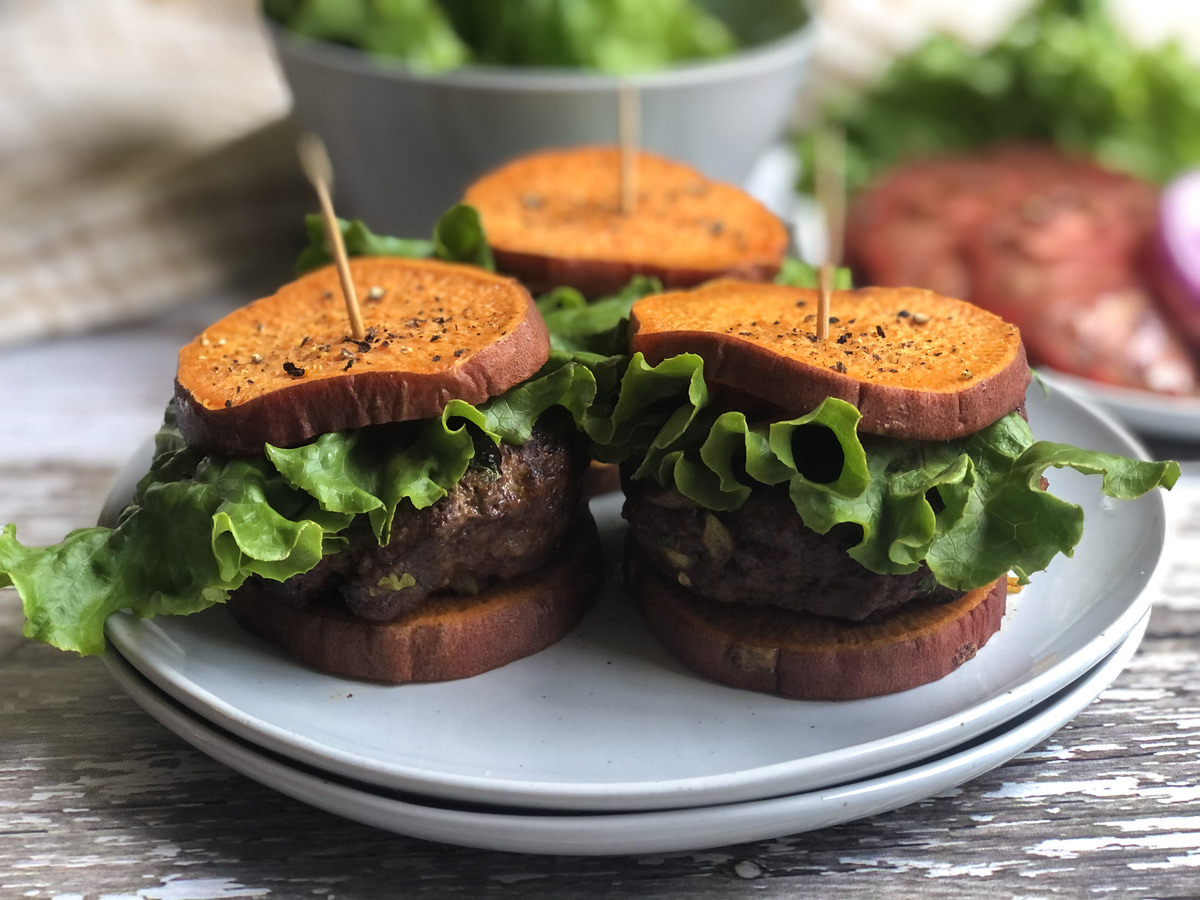 ---
Thursday
Dinner prep will be quick and easy with these Lemon Zoodles with Shrimp. Have a shellfish allergy? Try chicken instead for an almost-alfredo type of dish.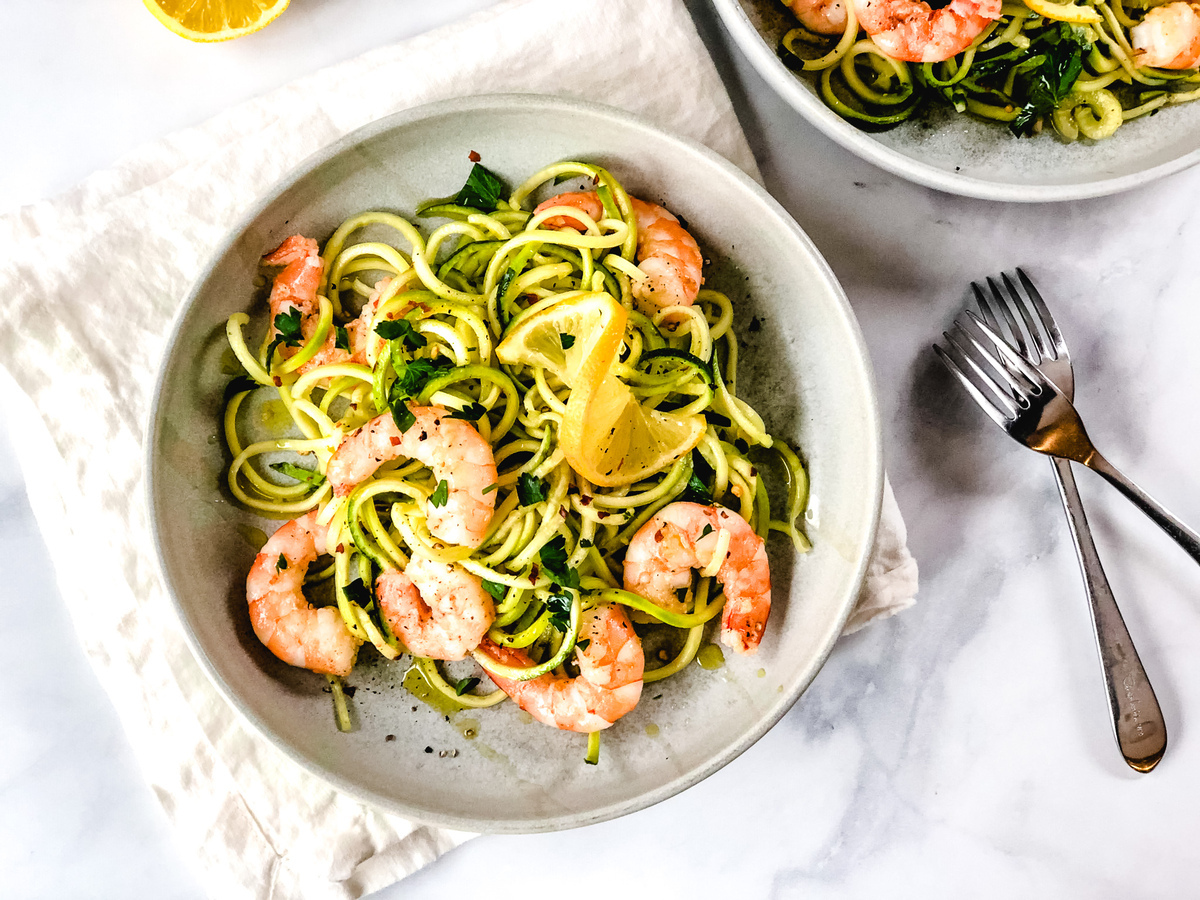 ---
Friday
You won't miss restaurant foods when you've got this Paleo Beef and Veggie Stir Fry on your table. A splash of red wine gives the steak a gourmet touch.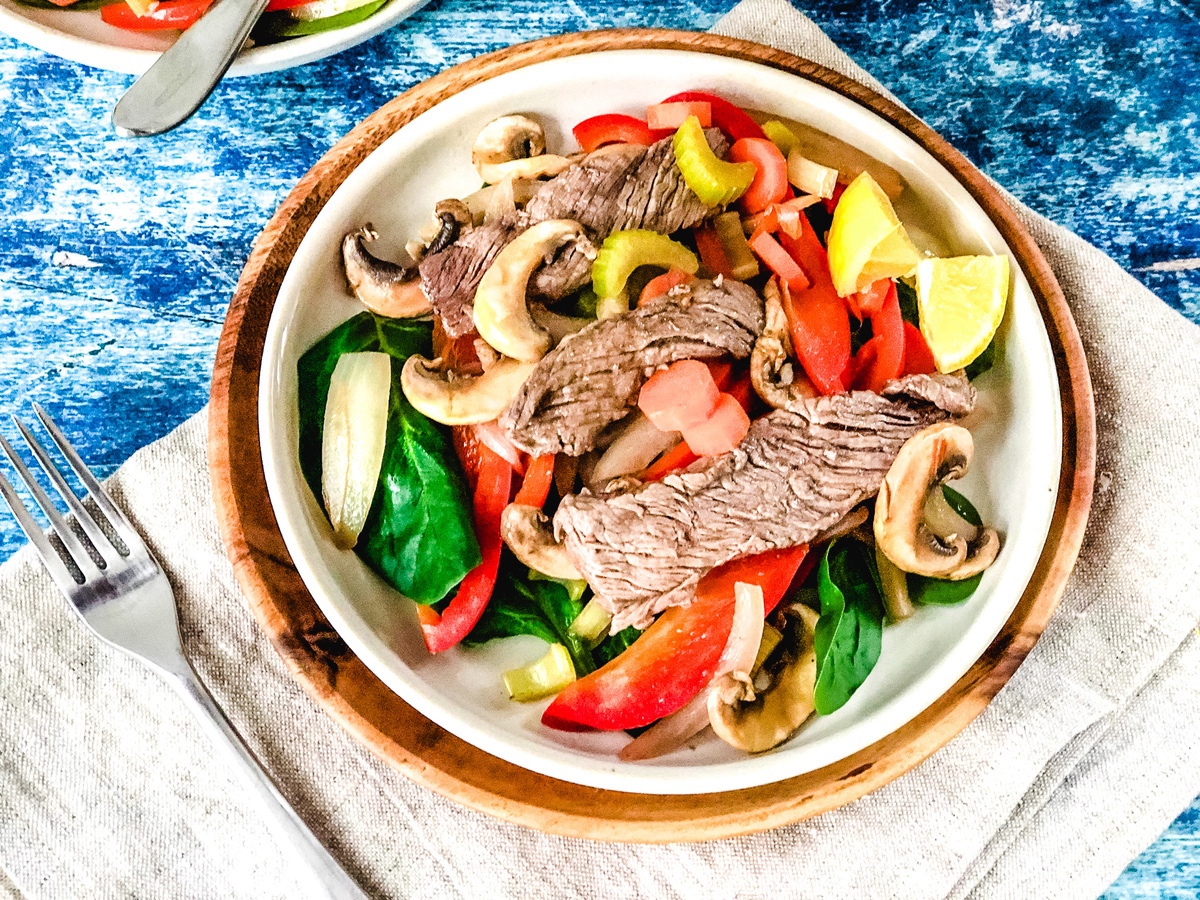 ---
Saturday
Leftovers day! Keep yourself ultra-hydrated by sipping on this Strawberry Iced Tea.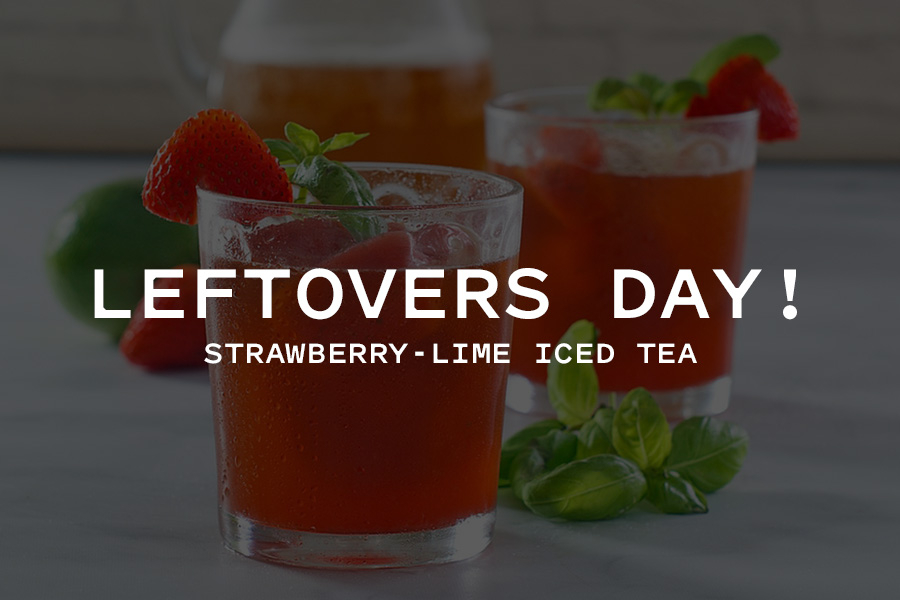 ---
Sunday
We're bookending the week with poached eggs! Start your Sunday off with these gorgeous summery Poached Eggs and Peach Salsa. It's like a literal taste of summer on your plate.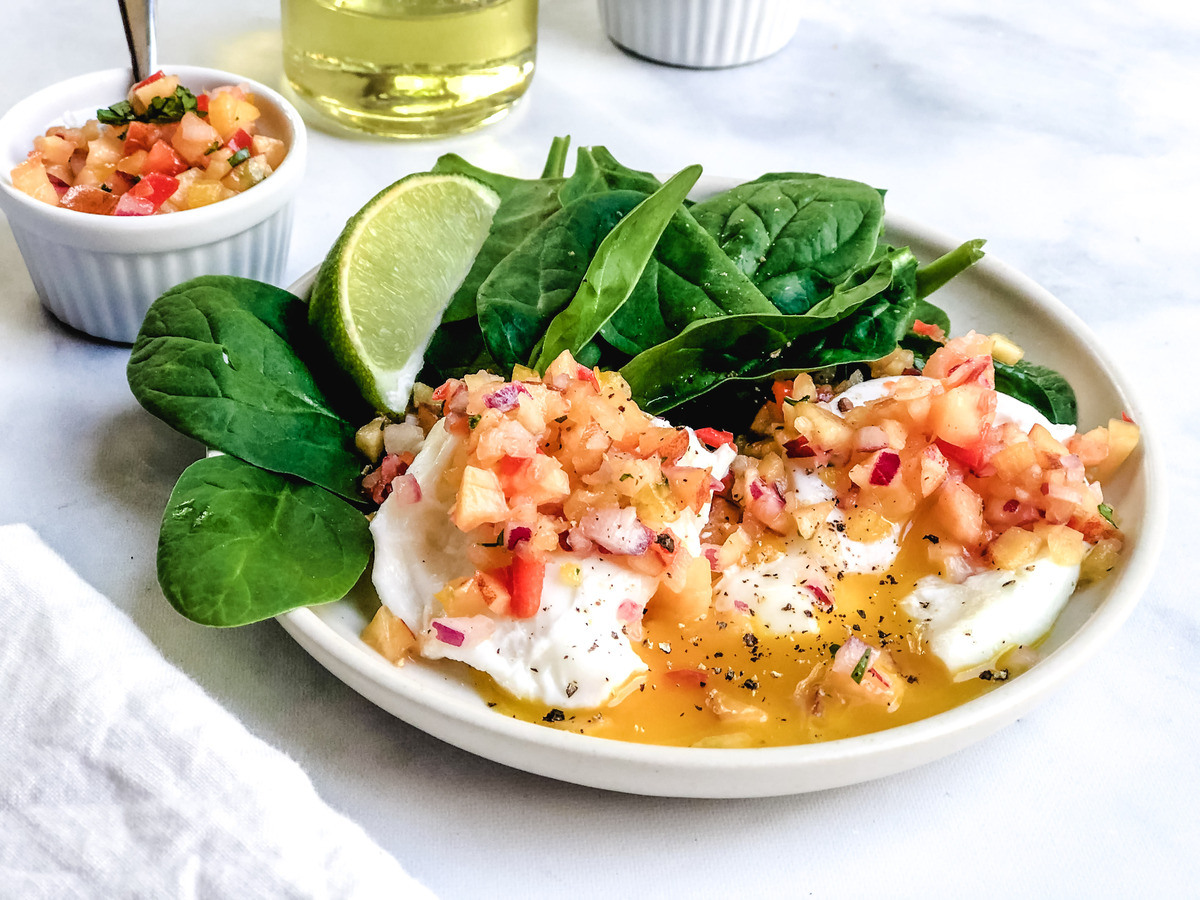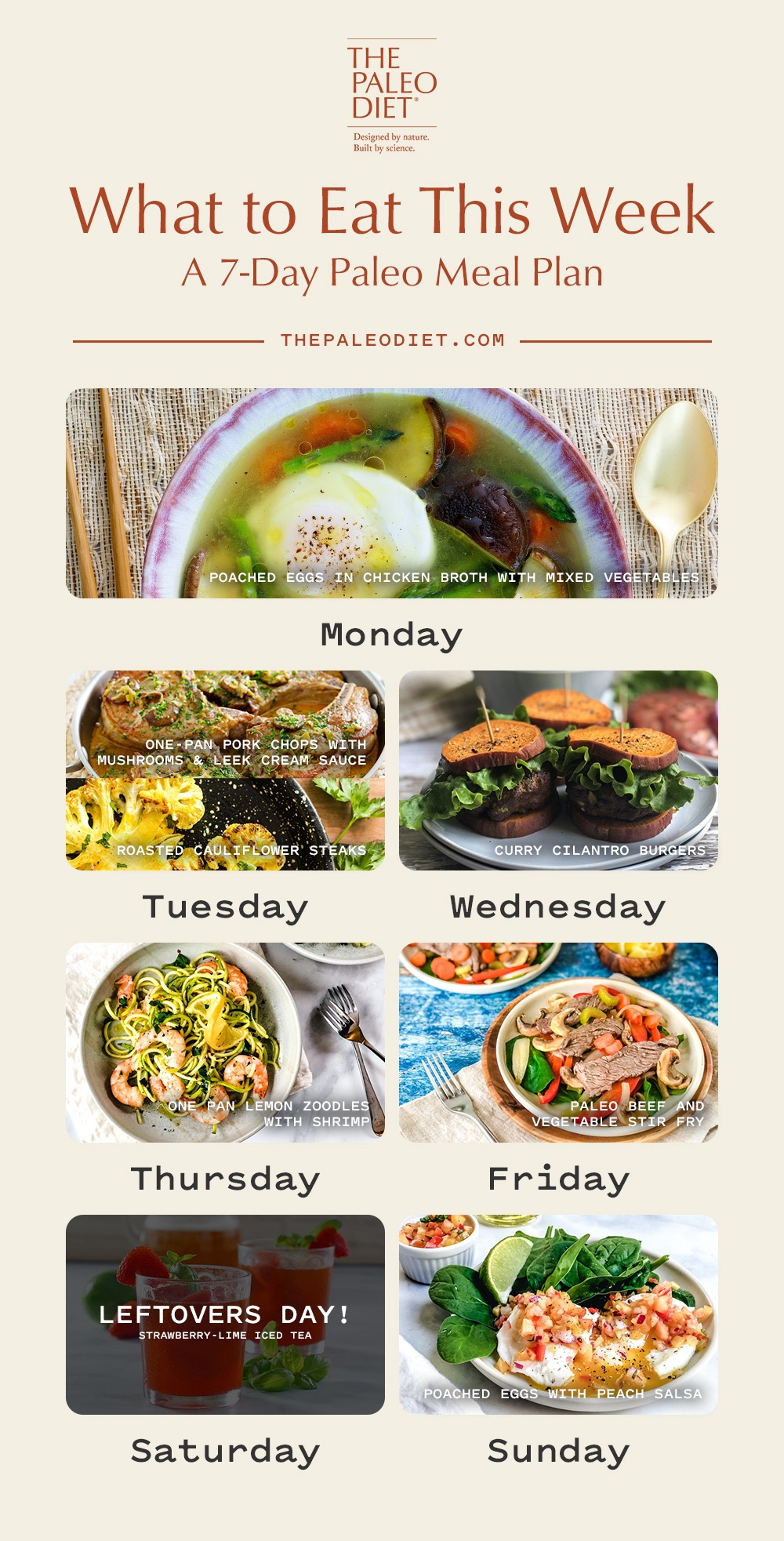 Aimee McNew
Aimee McNew is a nutritionist and writer who focuses on women's health, infertility, and postpartum wellness.
More About The Author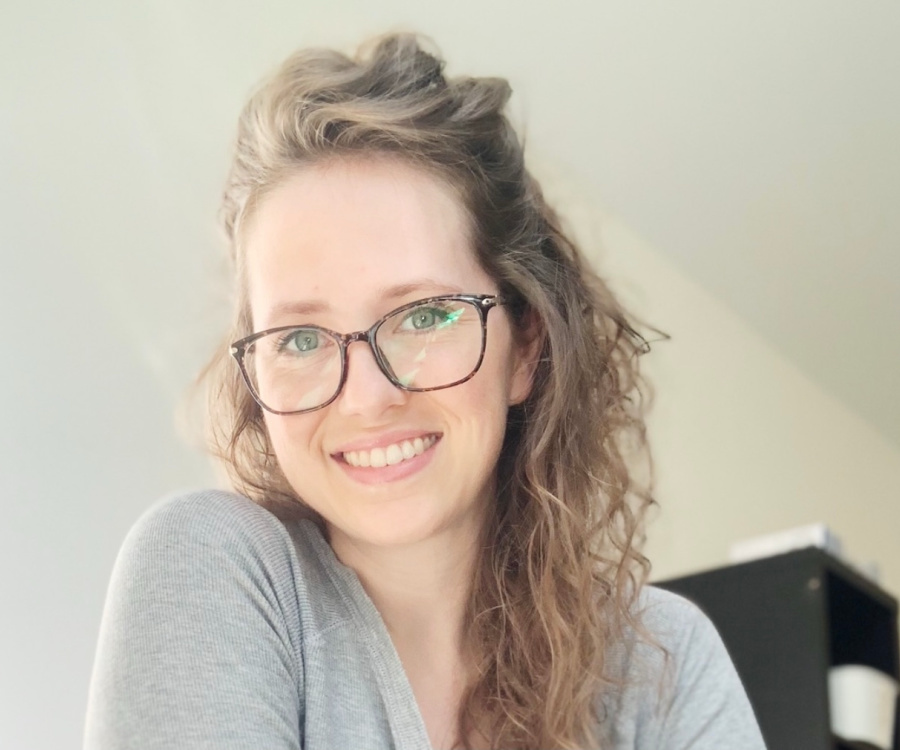 Live The Paleo Diet Lifestyle