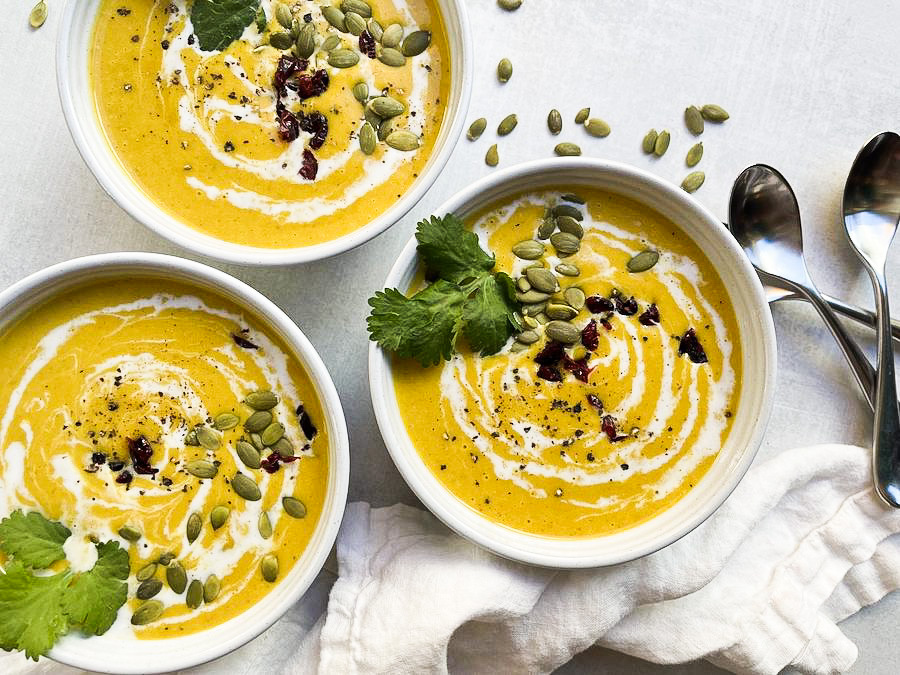 Vegan-Friendly Pumpkin Soup
Warm up this fall with a hearty bowl of creamy blended pumpkin soup!
This decadently pureed soup is just as healthy as it is tasty. It's made with a base of pumpkin puree, which is filled with antioxidants, vitamins, and coconut milk, which is known for its healthy fats and anti-inflammatory properties. Add in some nutrient-dense broth and lots of powerful spices (like curry powder, which contains healing turmeric), and you've got a recipe for a strong and healthy body!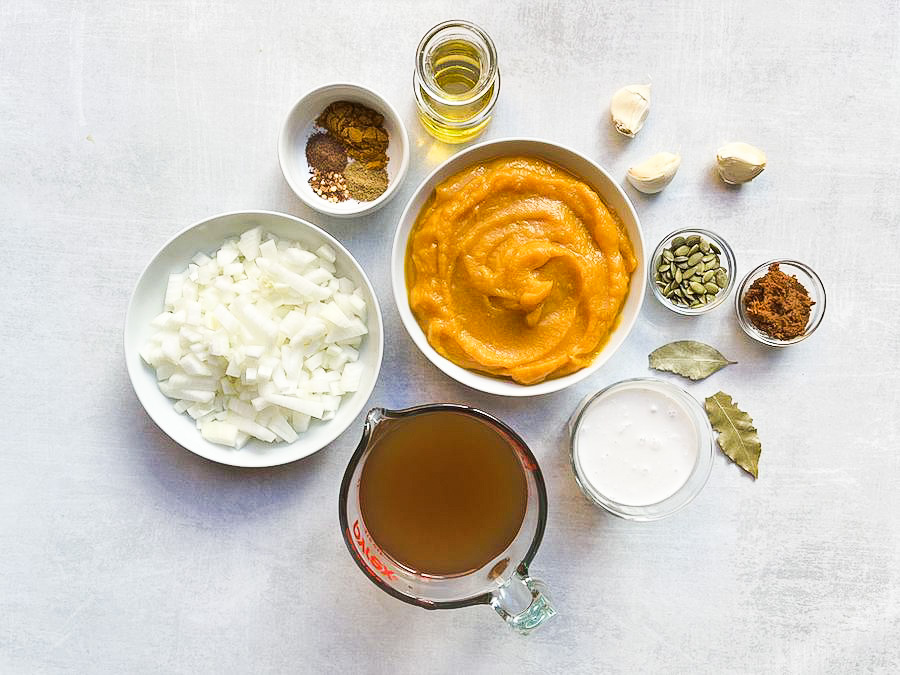 This recipe is naturally vegan-friendly, but it doesn't have to be. Feel free to use chicken broth instead of veggie broth here (as long as it's salt-free, and preferably homemade!). You can also top your soup with a little shredded chicken if you want some extra protein.
To make your pumpkin soup, start by sauteing onions and garlic, then add the remaining ingredients and bring to a boil. Cover, reduce heat, and simmer for at least 30 minutes to meld the flavors. The longer, the better!
Use an immersion blender to blend up the soup until creamy. Remember, you can only do this if you're using a stainless steel pot! This may ruin the coating on any non-stick pot pots or pans, so take an extra precaution and blend the soup separately (or in a blender) if you don't have stainless steel.
Ladle your pumpkin soup into bowls, then top with pumpkin seeds and dried cranberries, if you wish. You can also add an extra drizzle of coconut milk. Serve it while it's hot!
Tips:
You can try the same recipe with butternut squash instead of pumpkin.
Add an extra pop of color and top with pomegranate seeds instead of cranberries.
This soup will last about a week in an airtight container in the refrigerator.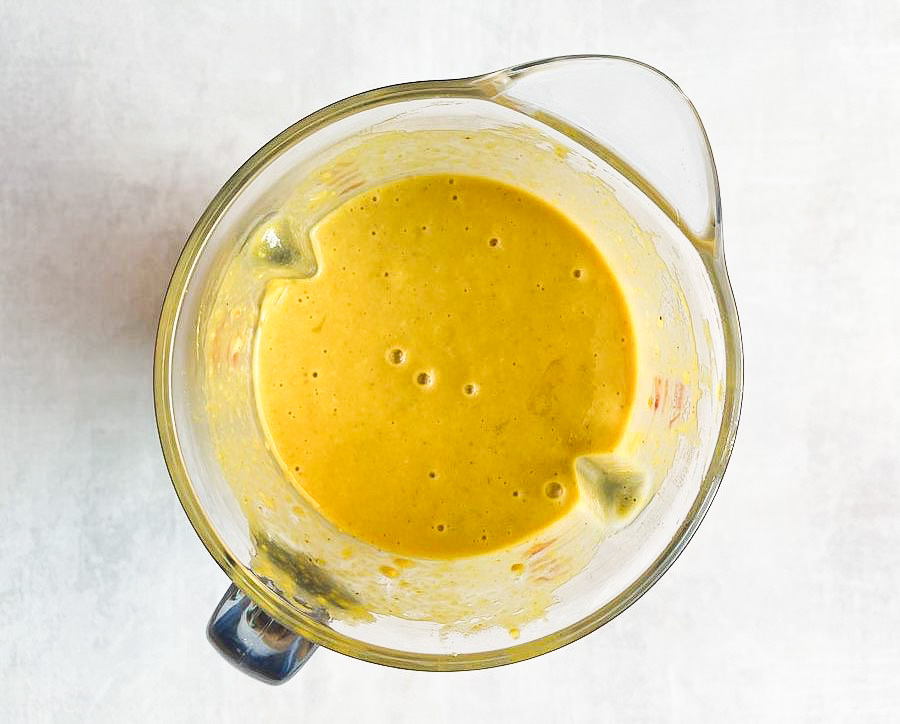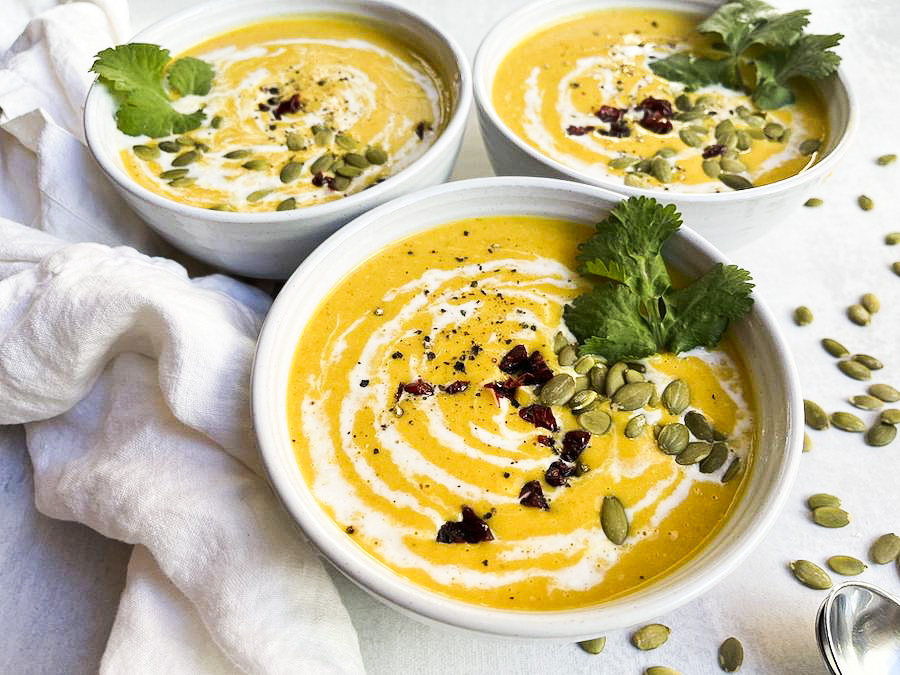 Details
Prep Time:

10 minutes

Cook Time:

25 minutes

Total Time:

35 minutes
Ingredients
2 tbsp coconut oil

1 yellow onion, diced

2 cloves garlic, minced

2 30 oz cans pumpkin puree

2 14 oz cans coconut milk

2 cups cups vegetable broth, salt-free

1 1/2 tbsp curry powder

1/2 tsp thyme

2 bay leaves

1/2 tsp nutmeg

1/2 tsp black pepper

1/4 cups pumpkin seeds

1/4 cups dried unsweetened cranberries
Directions
Melt the coconut oil in a large stainless steel stockpot over medium heat. Add the onions and cook for about 3 minutes, then add the garlic and cook for 30 seconds.

Add the puree pumpkin, coconut milk, broth, curry paste, curry powder, thyme, bay leaves, nutmeg and black pepper. Stir well and bring to a boil.

Cover, reduce heat, and simmer for 20 minutes.

Turn off the heat and remove the bay leaves. Use an immersion blender to lightly puree the soup. Add more pepper to taste, if needed.

Ladle your pumpkin soup into bowls and top with pumpkin seeds and dried cranberries. Enjoy!