Need a new salad for your summer picnic? Try this mayo-free sweet potato salad with a creamy herb mixture and zesty vinaigrette that brings all the flavors together. Just add crunch with crushed Jackson's Chips.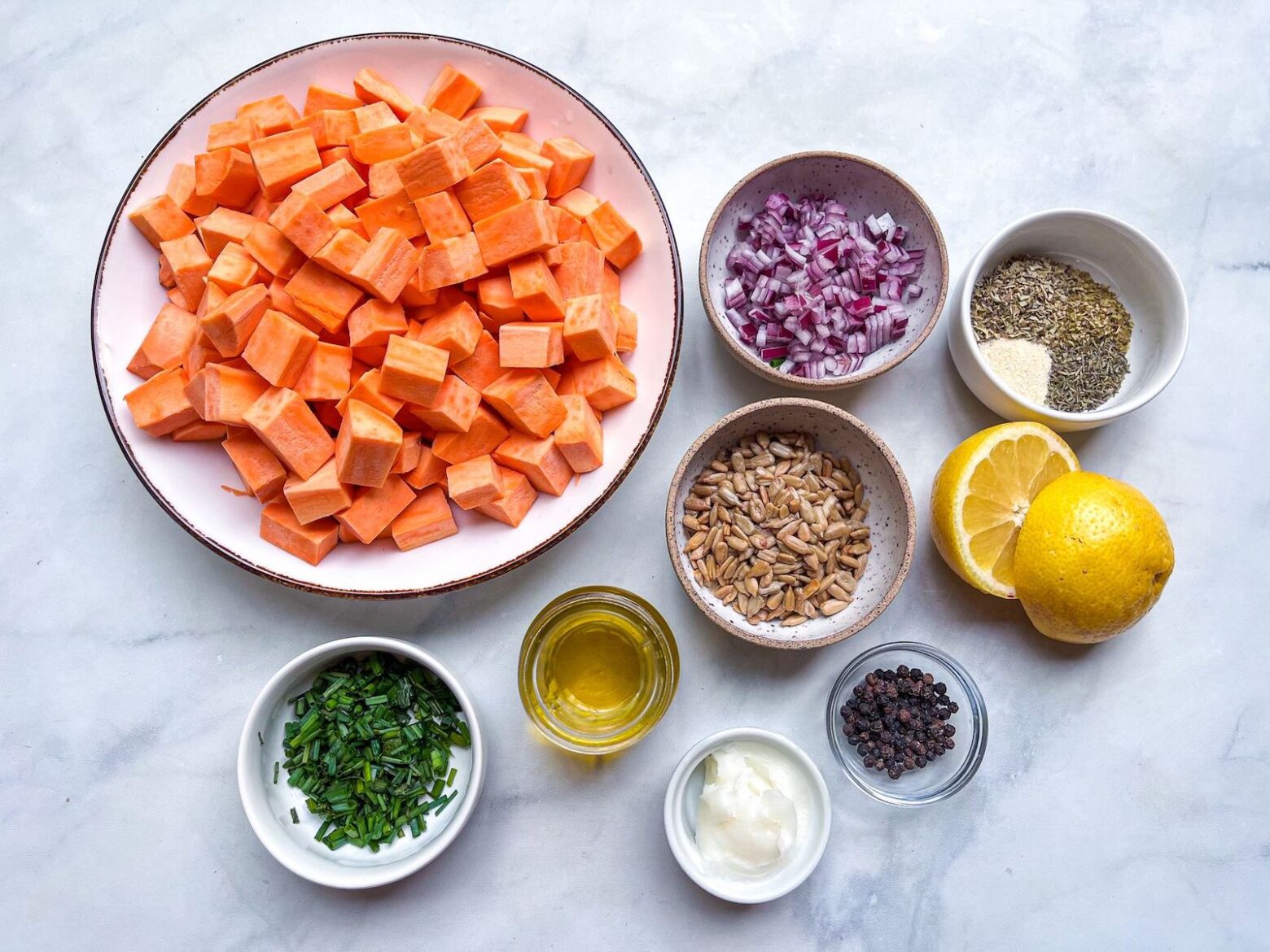 Sweet potatoes are a tasty Paleo food with several health benefits (unlike white or yellow potatoes, which contain many antinutrients). The starchy South American tuber is filled with fiber, iron, potassium, vitamin C, and magnesium, and can be found in a variety of colors, including orange, white, and deep purple.
This dish can be served hot or cold, and pairs well with a Sage Mushroom Burger or Curry Cilantro Burger.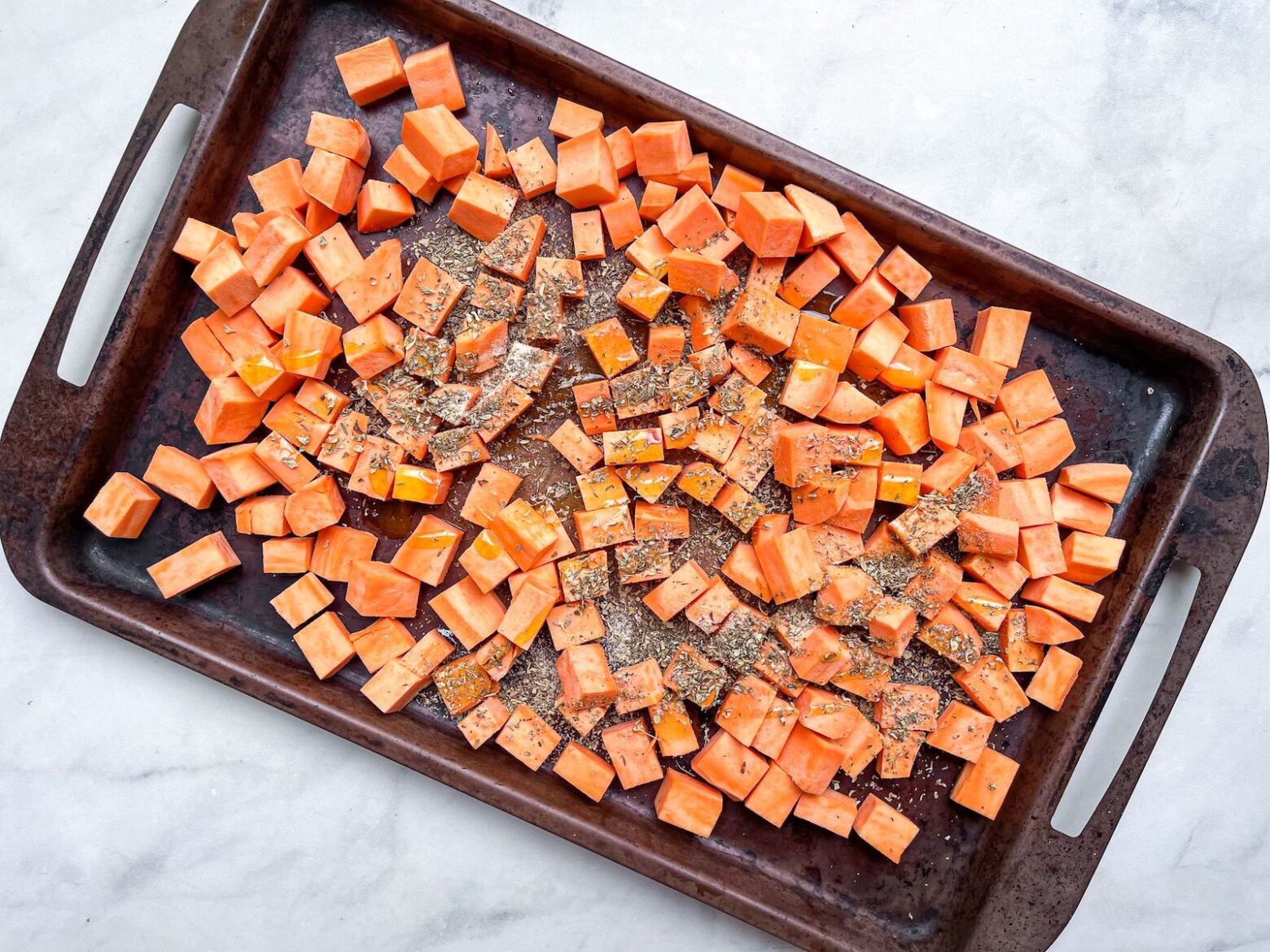 Tips:
For a more traditional potato salad texture, swap the olive oil and lemon juice used in Step 4 for ⅔ cup of Paleo Mayo.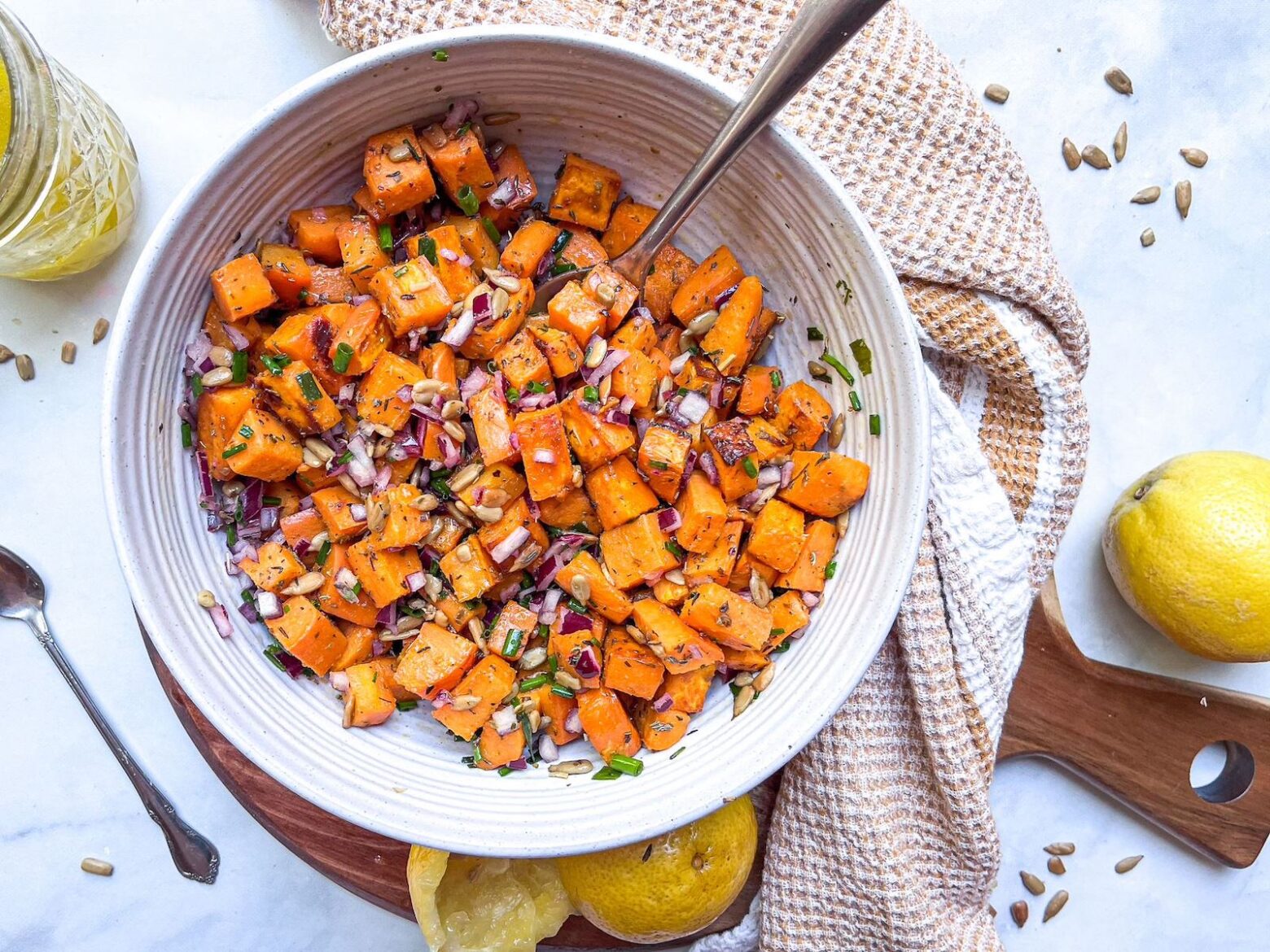 Love our recipes? Make going Paleo even easier and download our 7-Day and 28-Day digital meal plans!
Details
Prep Time:

10 minutes

Cook Time:

25 minutes

Total Time:

35 minutes
Ingredients
3/4 cups olive oil, plus 1/4 cup

1/2 tbsp dried basil

1/2 tbsp dried oregano

1/2 tbsp onion powder

1/2 tbsp dried thyme

3 lb sweet potatoes, peeled and diced

1/4 cups lemon juice

1/4 tsp black pepper (AIP - omit)

7/24 cups fresh chives, chopped

7/24 cups finely chopped red onion

1/2 cups sunflower seeds

Jackson's Chips (crushed for top)
Directions
Preheat oven to 400°F. In a small bowl, whisk together basil, oregano, onion powder, and dried thyme.

Using a large bowl, toss sweet potatoes with ¼ cup olive oil and spice mixture, making sure it's evenly coated. Spread out on a baking sheet.

Roast for 25 minutes, flipping in the last 10 minutes. Remove from the oven and place potatoes in a large bowl to cool.

To make the vinaigrette: In a lidded jar, pour ¾ cup olive oil, lemon juice, and black pepper. Shake until thoroughly combined.

Gently mix vinaigrette with potatoes until fully coated. Top with chives, red onions, sunflower seeds, and crushed Jackson's chips.