All you need is three ingredients for this luscious low-sugar apricot jam that tastes like a spoonful of sunshine!
This easy five-minute recipe is made by blending dried apricots, flax seeds, and fresh orange juice until it's thick and spreadable. It's ready to use immediately, but you can also store it in jars in the refrigerator for up to one week.
While all of the ingredients in this apricot jam recipe are TRUEPALEO™, this recipe is still considered PaleoFLEX™ due to the amount of simple sugars in it. In total, there are 70-80 grams of sugar from the dried apricots alone, along with 10 grams from the orange juice! Of course, this isn't a meal by itself, so feel free to add a tablespoon of this PaleoFLEX™ apricot jam to your favorite TRUEPALEO meals for a burst of sweet flavor.
Despite the natural simple sugar count, this recipe has far less sugar in it than any jams you can buy at the store! One trick for this: ground flax seeds. They help thicken the jam, so you don't need the extra added sugar to do the job! Plus, using orange juice instead of the typical lemon juice brings the needed acidity with a bit more natural sweetness.
If you can, use high-quality apricots for this recipe. Be aware that many dried apricot brands include sulfur as a preservative. While it's okay to have one preservative like this in a PaleoFLEX recipe, it's best to get them without any additives when you can. You can find unsulfured dried apricots online, or at most health food stores.
To make your apricot jam, simply blend dried apricots with the flax seeds and freshly squeezed orange juice in a food processor until well combined. Transfer to a jar, grab a spoon, and get creative!
A few suggestions for using your homemade jam:
Spread them over Paleo-friendly pancakes.
Serve with sweet potato toast, or with sweet potato biscuits!
Stir some of it into dairy-free unsweetened yogurt.
Mix some into a simple salad dressing.
Use it to glaze chicken, ribs, or brisket while it cooks!
Note: This recipe yields 1 cup of apricot jam. One tablespoon is a single serving size, so you'll get a total of 16 servings.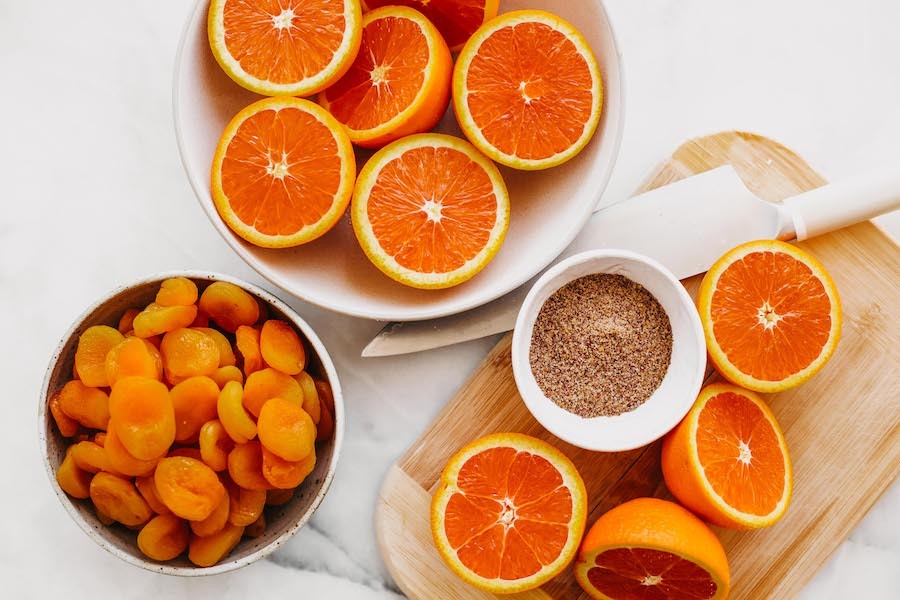 For hundreds of pure Paleo recipes be sure to check out The Real Paleo Diet Cookbook and Real Paleo Fast and Easy.

Details
Prep Time:

5 minutes

Total Time:

5 minutes
Ingredients
1 cups dried apricots

1 tbsp ground flax seeds

1/2 cups orange juice, freshly squeezed
Directions
Combine all ingredients in a food processor until well combined.

Store in an airtight jar in the fridge.