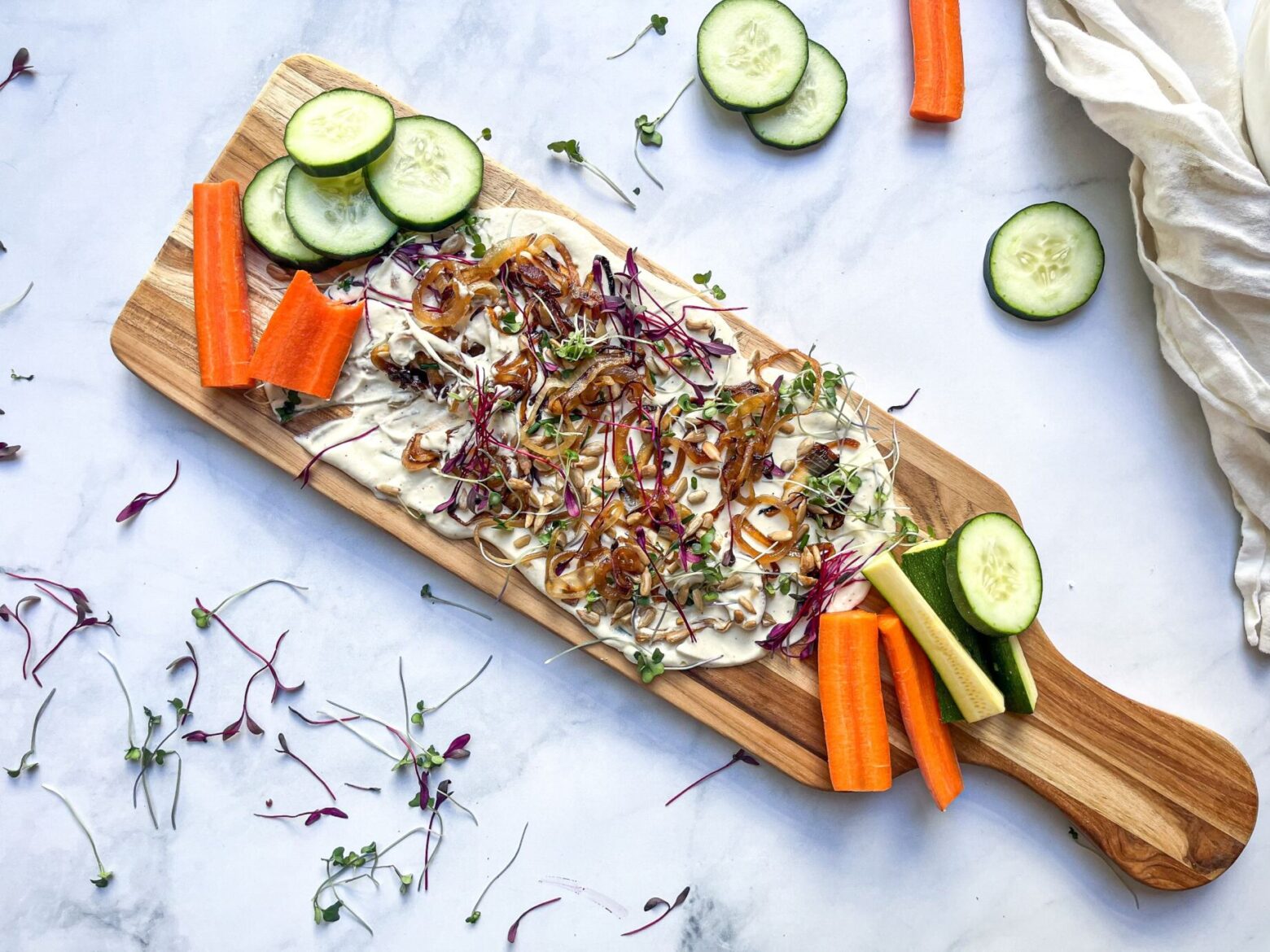 French Onion Paleo Butter Board 
Here's our take on the viral butter board—a dairy-free French onion dip spread onto a charcuterie board with an array of delicious toppings and vegetables for dipping.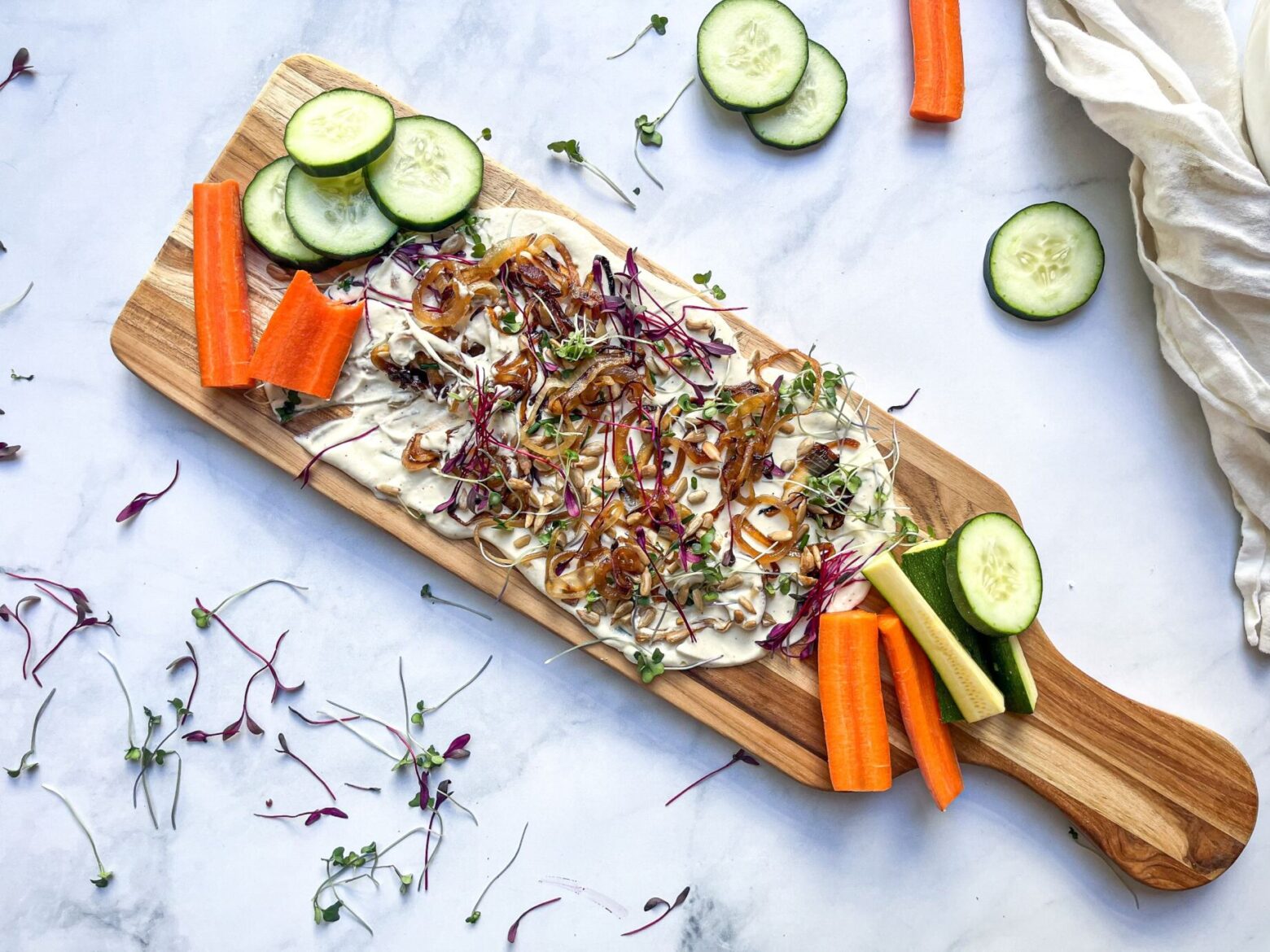 This French Onion Paleo Butter Board is the perfect spread to make when hosting guests, or if you just want to spice up your weeknight with a tasty snack. It comes together easily and will look so great on your charcuterie board that you won't be able to resist snapping some pics.
We swap out sour cream for homemade cashew cream in order to get that velvety texture without adding any dairy products. For an even thicker consistency, add avocado to the blender.
For dipping tools, we used sliced carrots, cucumber, and zucchini for our butter board, but feel free to get creative. Try veggie chips or PaleoFLEX tortilla chips for a satisfying crunch. Or sweeten things up with sliced fruit like apples or pears. You can even use sweet potato! Dip in warm sweet potato fries or spread this Paleo butter over a cooked sweet potato round and eat it like toast.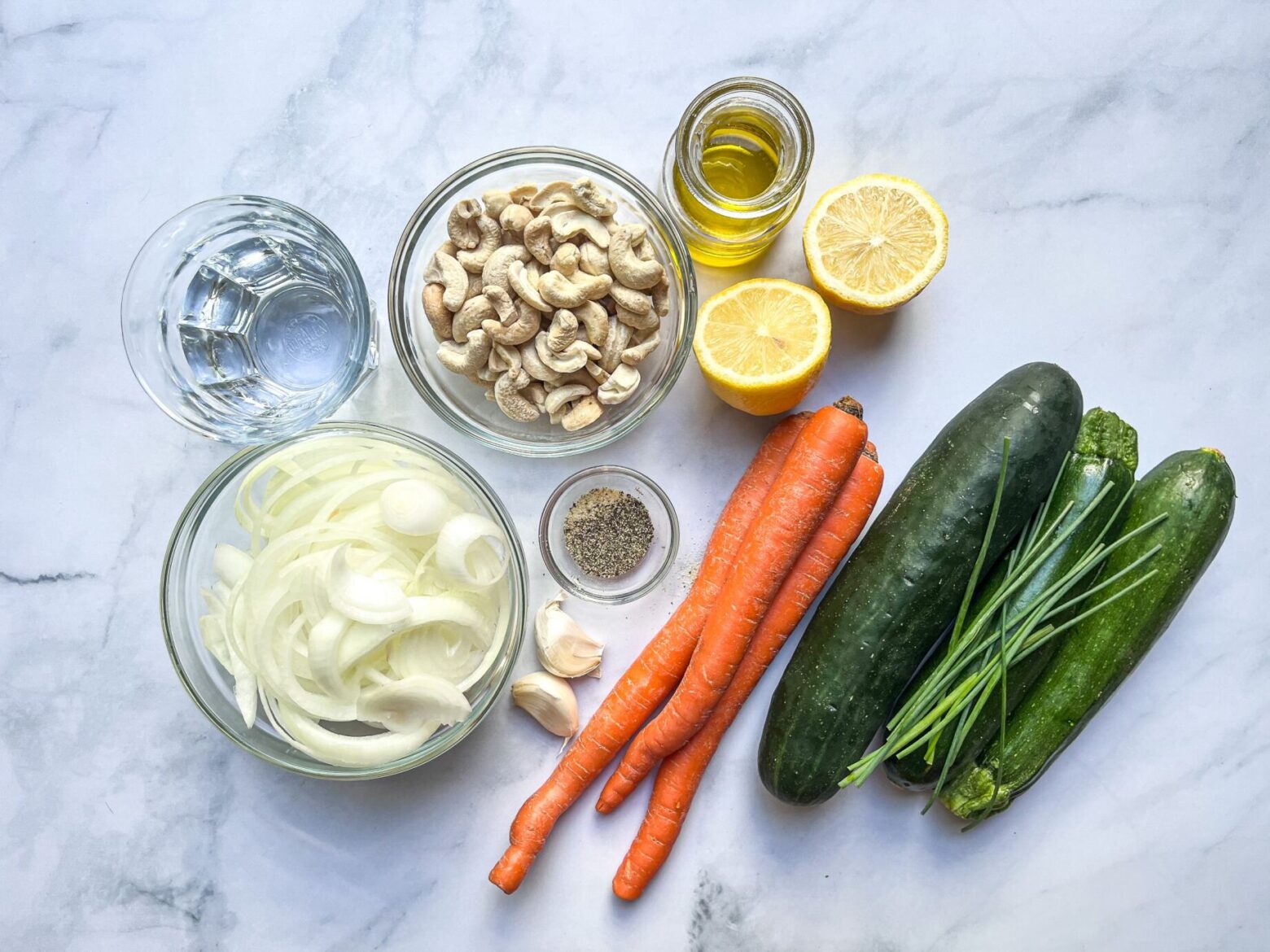 Details
Recipe by: Jess Case
Serves:

8

Meal:

Appetizer
Serves:

8

Prep Time:

5 minutes

Cook Time:

10 minutes

Total Time:

15 minutes
Print this Recipe
Ingredients
1 cups raw cashews

1/2 cups water

1 lemon, juiced

3 tbsp olive oil, divided, plus more for drizzling

1 garlic clove

1/4 tsp black pepper

3 tbsp chopped chives, divided

1 yellow onion, sliced in rounds

1/2 cups microgreens

1/4 cups sunflower seeds or chopped pecans
Directions
Place the cashews, water, lemon juice, 2 tablespoons of olive oil, garlic clove, and black pepper in a high-speed blender. Blend on high until creamy and smooth. Leave in the fridge.

Heat 1 tablespoon of olive oil in a medium, heavy-bottomed frying pan on medium heat. Add onion and cook until caramelized, about 10 minutes. Let cool.

Stir caramelized onions into cashew cream until well combined, leaving extra onions aside for garnish. Top with chives.

Spread the cream at least ¼ inch thick over a cutting board or charcuterie board. Sprinkle evenly with caramelized onion, microgreens, chives, sunflower seeds, and a drizzle of olive oil. Serve with sliced vegetables on the side.