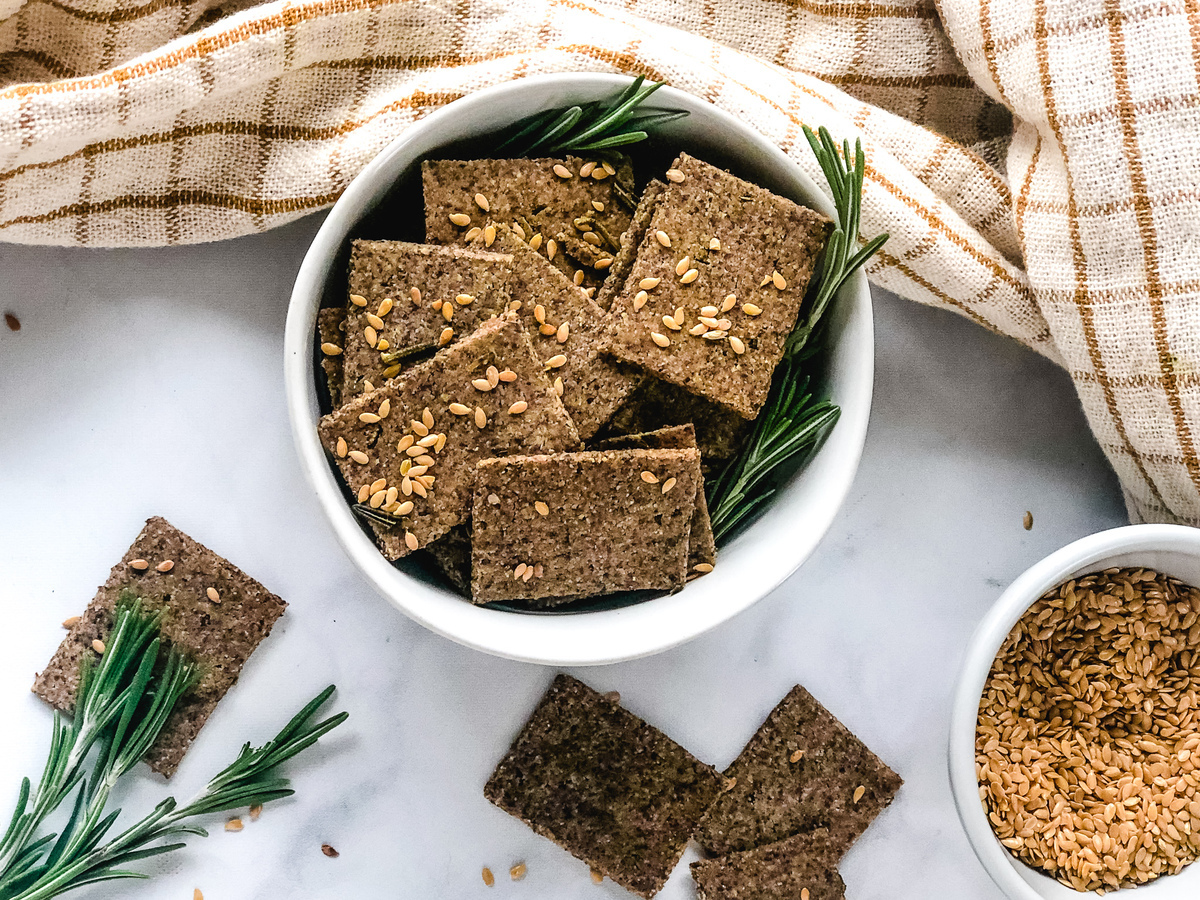 PaleoFLEX™ Rosemary Crackers
If you're craving the buttery crispness of crackers while on The Paleo Diet, you don't have to go without. Mix up this easy yeast-free dough for a PaleoFLEX™ snack you can enjoy as part of your 85/15 Rule!
Most brands of crackers are loaded with salt and preservatives, and contain ingredients that others might be sensitive to, like eggs or soy. These wholesome crackers are made only with almond flour, flax meal, and a bit of salt-free seasoning—that's it.
However, keep in mind that these crackers are still not 100-percent Paleo and should be consumed as special treats. We typically don't recommend that you eat large amounts of nuts, such as in the form of the almond flour in these crackers. Of course, these PaleoFLEX snacks are much better than the store-bought stuff, so enjoy these as your guilt-free cheat snack instead.
To make these crackers, start by putting almond flour, flax meal, onion powder, and fresh rosemary in the food processor and give it a good blend. Slowly add a bit of cold water and olive oil until you get a mixture that's sticky—not crumbly or too wet. You might need to use an extra tablespoon of water or oil to get the consistency nice and pliable.
Next, roll the dough out between two pieces of parchment paper until it's about 1/8-inch thick. Use a pizza cutter to slice them into squares. I used a ruler to make my squares perfect, so grab a clean one if you want to make them look professional!
Set the cut pieces of dough in the freezer so they harden into squares before transferring to a preheated oven. Bake for about 15 minutes, watching them carefully to make sure they don't burn.
Let your rosemary crackers cool completely, then enjoy them alone or top with some smoked salmon for a great snack!
Tip: You can replace the rosemary with thyme or sage if you prefer. You can also make extra crunchy crackers by using sesame seeds in place of the flax.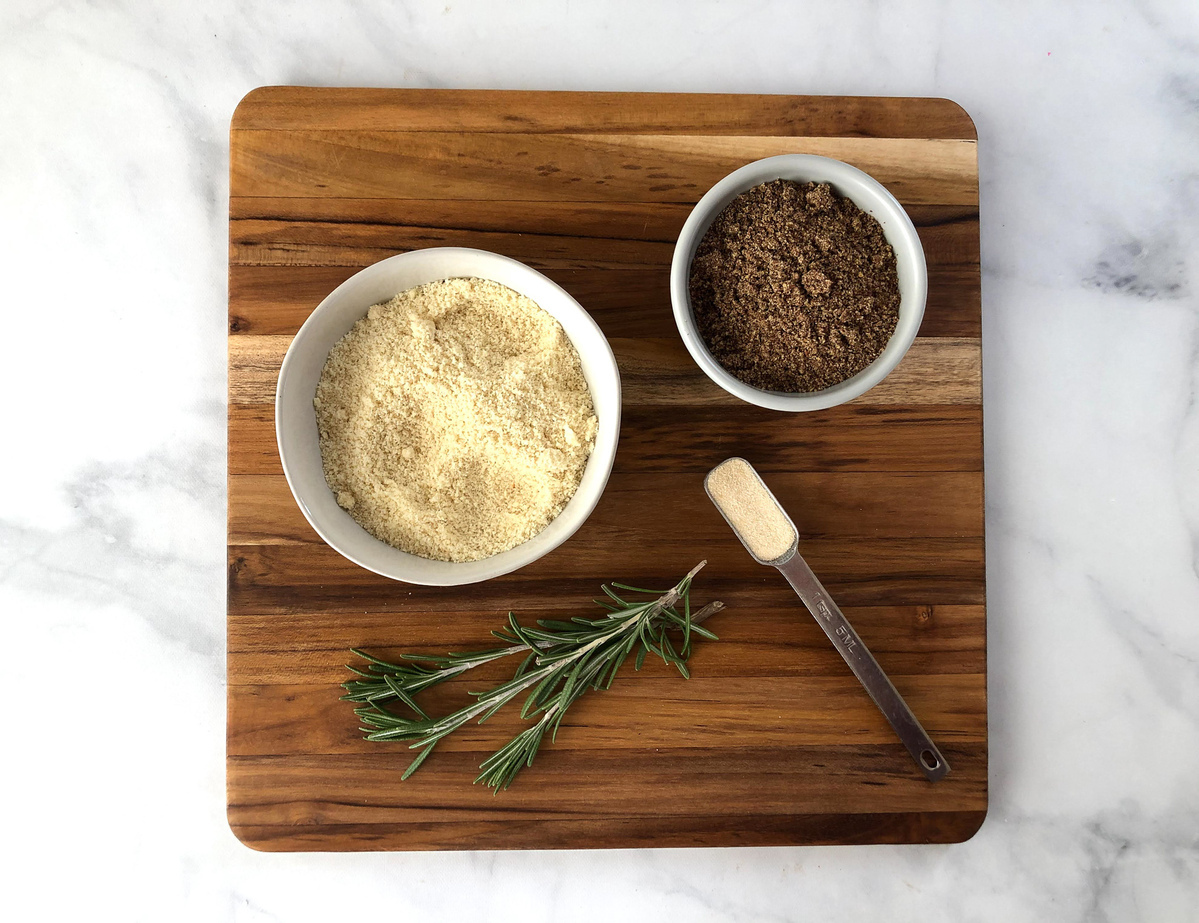 For hundreds of pure Paleo recipes be sure to check out The Real Paleo Diet Cookbook and The Real Paleo Diet Fast and Easy.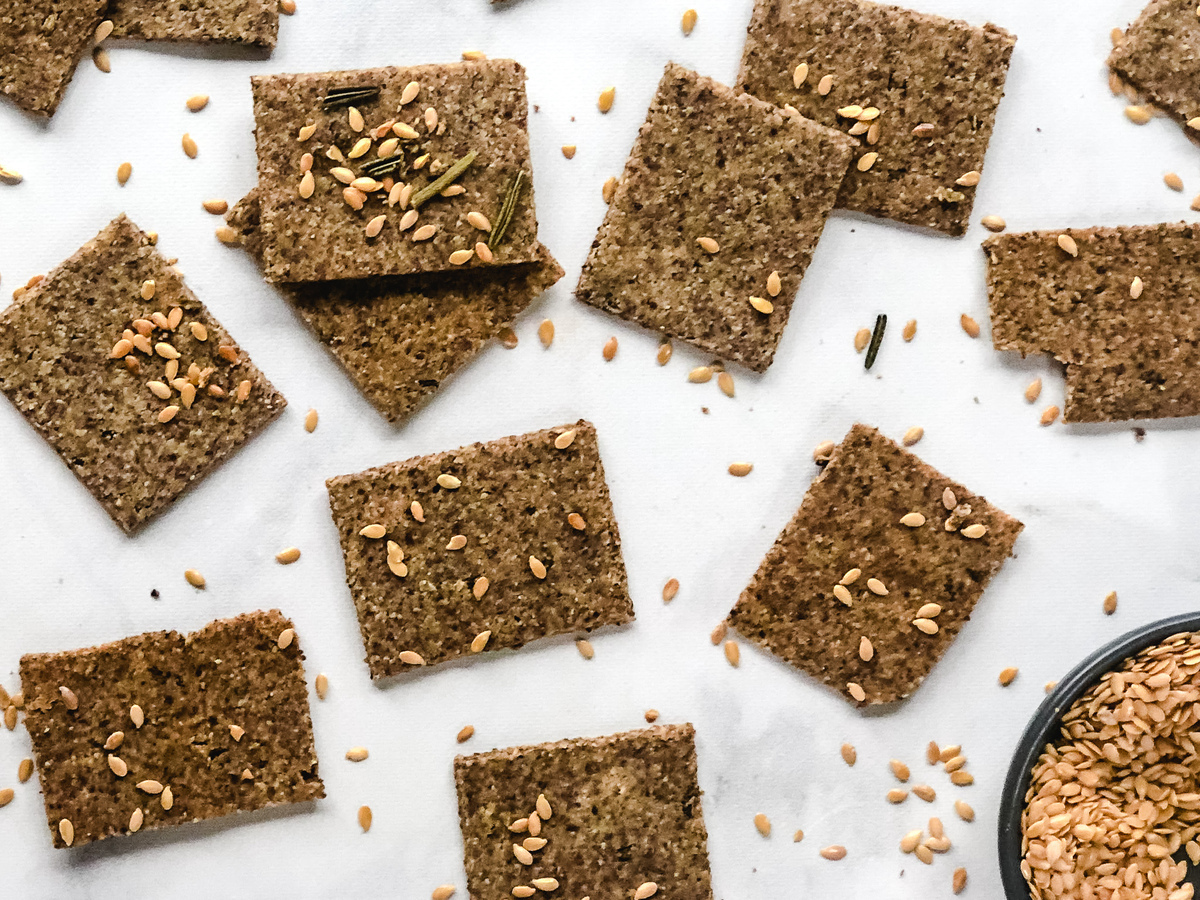 Details
Prep Time:

15 minutes

Cook Time:

25 minutes

Total Time:

40 minutes
Ingredients
1 cups almond flour

1/2 cups ground flax meal

1 tsp onion powder

1 tsp fresh rosemary, chopped

2 tbsp cold water

2 tbsp olive oil
Directions
Preheat the oven to 325°F and line baking sheet with parchment paper.

Add all ingredients except the oil and water into a food processor and blend. Add one tablespoon of water and oil at a time until it starts to form a sticky dough.

Lay out a clean sheet of parchment paper and place the dough on top. Layer another sheet of parchment paper on top. Use a rolling pin to flatten it into a rectangular shape, about 1/8-inch thick. Use a pastry knife or pizza cutter to slice into squares.

Place your crackers on a tray and transfer to the freezer for 10-15 minutes. Once firm, place it on the prepared baking sheet and bake for 15-18 minutes. Once the crackers are golden brown, remove from the oven, cool completely, and serve.