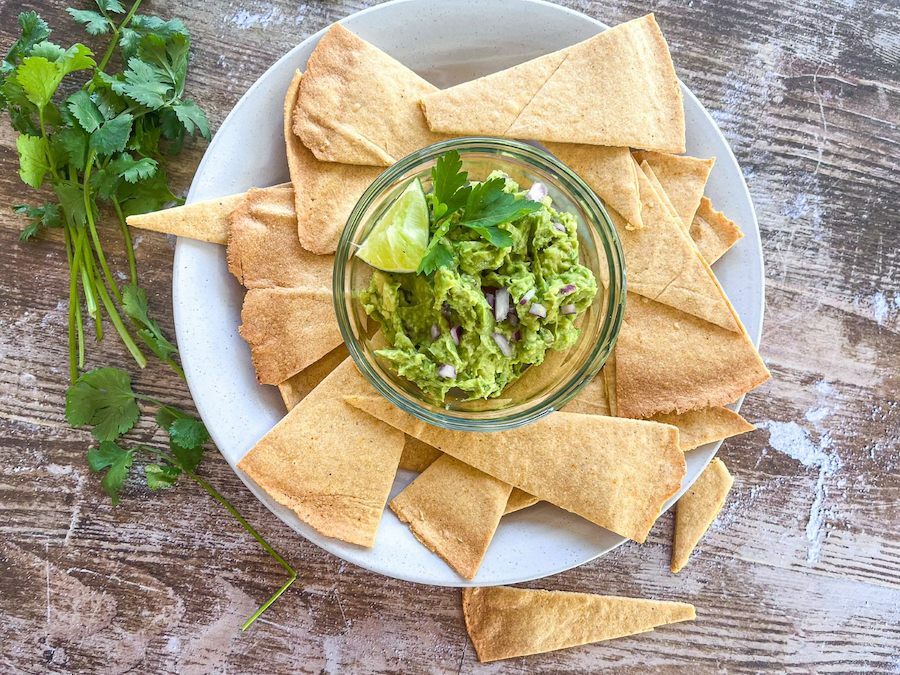 PaleoFLEX™ Tortilla Chips with Guacamole

You'll definitely be skipping store-bought chips after baking these crispy, salt-free tortilla chips at home! Easy to make, healthy, and Paleo friendly, they're a perfect snack to serve a crowd or scoop up with your favorite dip.
Start by combining the dry ingredients in a food processor. Crack in the egg with lime juice and zest and pulse until a sticky dough is formed. Roll the dough about ⅛ inch thick. Cut into triangles using a pizza cutter and bake for 10 minutes or until golden brown and crispy. Store leftover chips in an airtight container in the fridge for 3 to 5 days.
Meanwhile, make the guac. Mash up the avocados, throw in the diced red onions and cilantro, and mix gently. Finish off with some lime juice and extra cilantro on top, and scoop away with the tortilla chips.
Tips:
For a cheesy nacho flavor, sprinkle chips with nutritional yeast.
If you're overloaded on avocados, feel free to use the tortilla chips with one of our other Paleo recipes, such as Pico de Gallo or Tuna Ceviche.
Autoimmune Protocol (AIP) omissions and substitutions are listed in the recipe ingredients.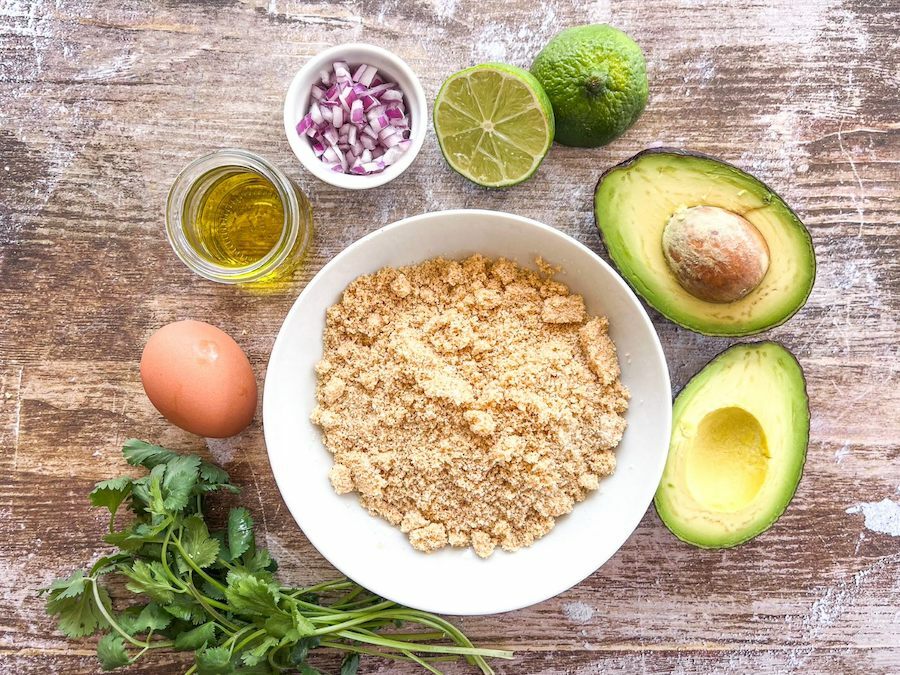 Love our recipes? Make going Paleo even easier and download our 7-Day and 28-Day digital meal plans!
Details
Prep Time:

15 minutes

Cook Time:

10 minutes

Total Time:

25 minutes
Ingredients
1 cups finely ground almond flour

1/2 tsp cumin

1/2 tsp onion powder

1/8 tsp smoked paprika

1 large egg

2 limes, juiced

1 tsp lime zest

1 tbsp olive oil

2 ripe avocados, peeled and chopped

1/4 cups red onion, diced

1/4 cups cilantro, chopped
Directions
Preheat oven to 350°F. Combine almond flour, cumin, smoked paprika, and onion powder into a food processor. Pulse two to three times.

Add egg, olive oil, 1 tablespoon of lime juice, and lime zest into the food processor. Pulse until well incorporated and dough has formed. It will be sticky.

Put dough in between two pieces of parchment paper and roll about ⅛ inch thick. The thinner you roll, the crispier the chips will be.

Pull off the top layer of parchment paper and cut dough into triangles with a pizza cutter. Place triangles with parchment paper onto a baking sheet.

Bake on center rack until golden brown and crispy, about 10 to 12 minutes.

Start the guac while the tortilla chips are cooling for 15 minutes. (The longer they cool down, the crispier they will get.)

For the guac, in a small bowl, mash avocados with a fork, leaving some chunks.

Gently mix in red onion and most of the cilantro. Add 2 teaspoons or more of lime juice to taste. Sprinkle extra cilantro on top. Dunk your chips in this creamy goodness!