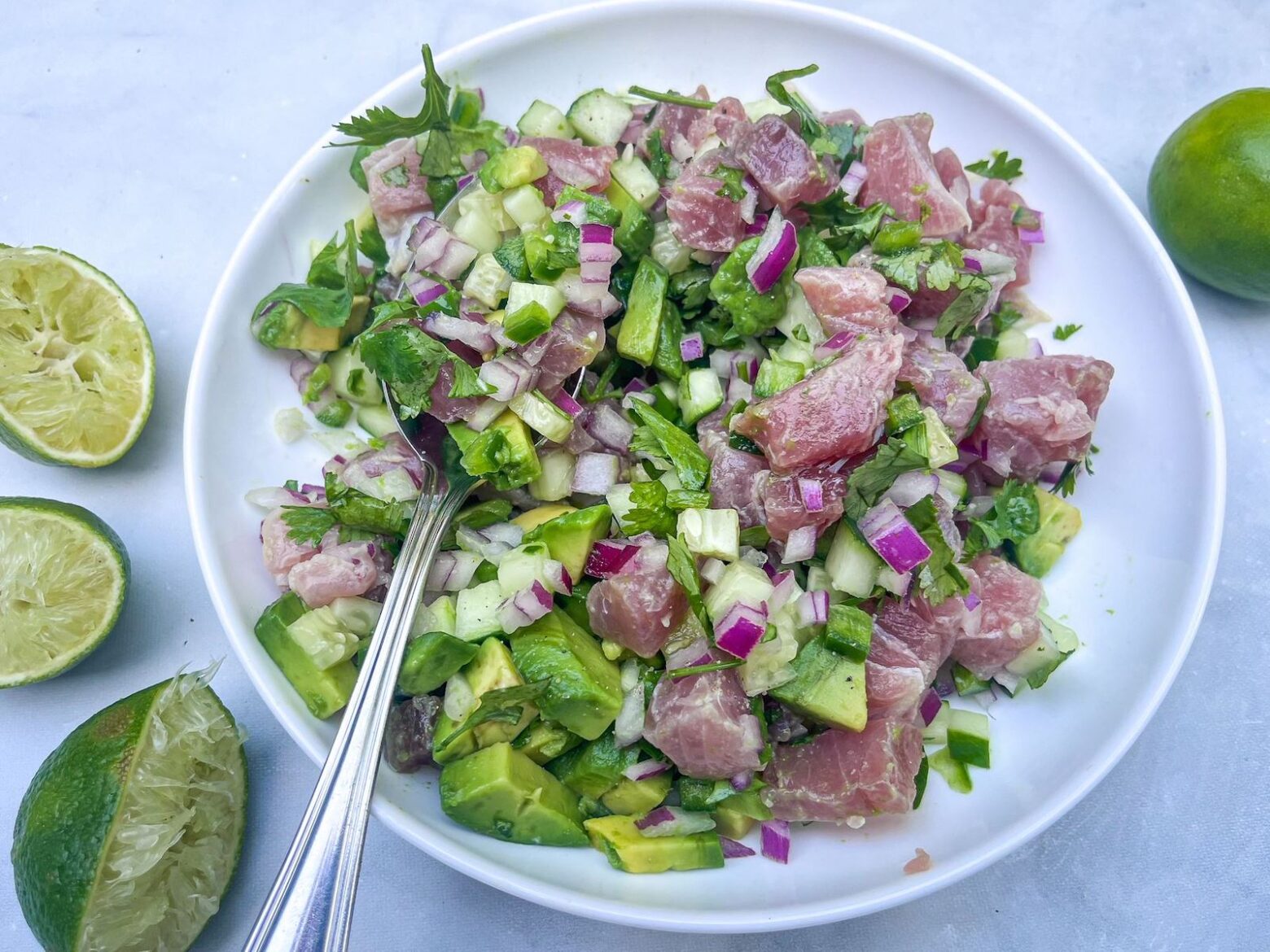 Impress your friends and family at your next gathering with this Tuna Ceviche. This fresh tuna recipe makes for a perfect high-protein snack on a hot day.   

Ceviche originated from the coastal regions of Central and South America. While every recipe is a little different, most of them contain fresh fish, shrimp, squid, or any other seafood drenched in a citrus marinade. Feel free to switch up the tuna with your choice of seafood and add extra lime juice as needed to the seafood to balance the taste.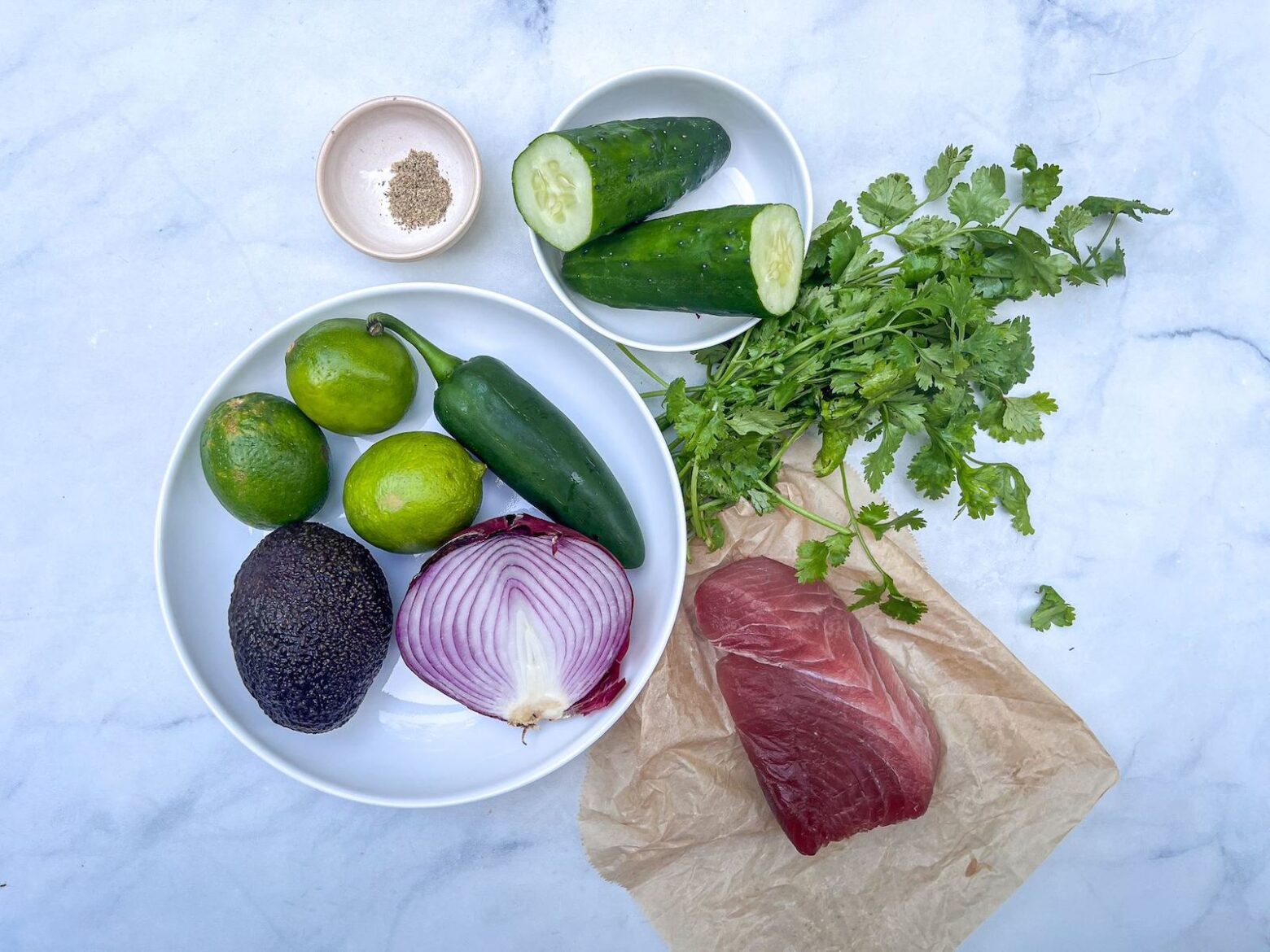 Try going to your local fish or farmers market to pick up the tuna for this recipe. The fresher the fish, the more nutrients and overall taste you will get. Want to make the most out of this dish? Save some ceviche for an added source of protein to your next salad or bowl, or pair it with these PaleoFLEX™ Tortilla Chips as a tasty appetizer.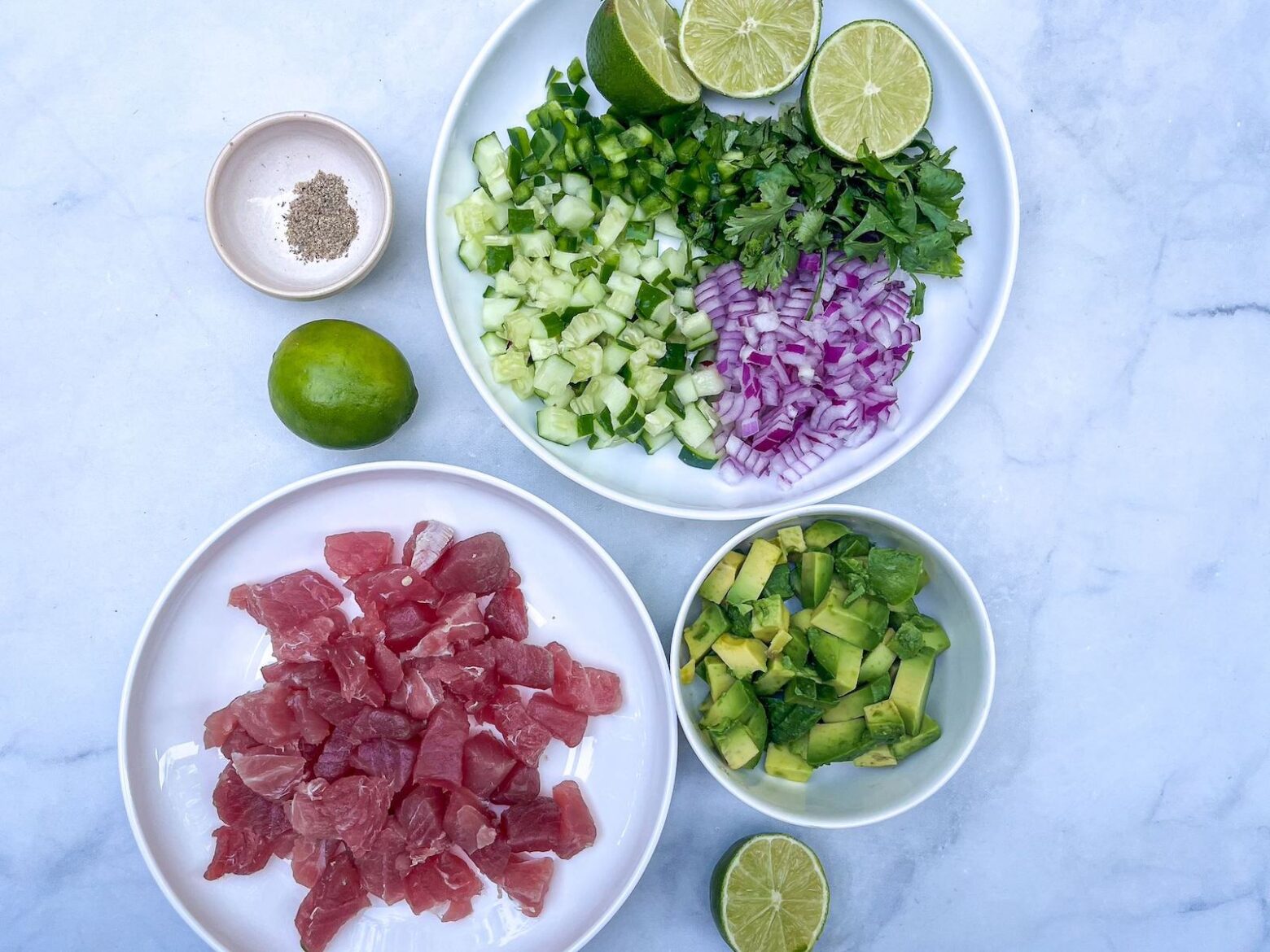 Tip:
If you're prepping this for a takeaway lunch or dish, store the lime juice separately in a Ziplock bag or jar. Package everything else in a different container and squeeze or pour in the lime juice when you're ready to eat.
Autoimmune Protocol (AIP) omissions and substitutions are listed in the recipe ingredients.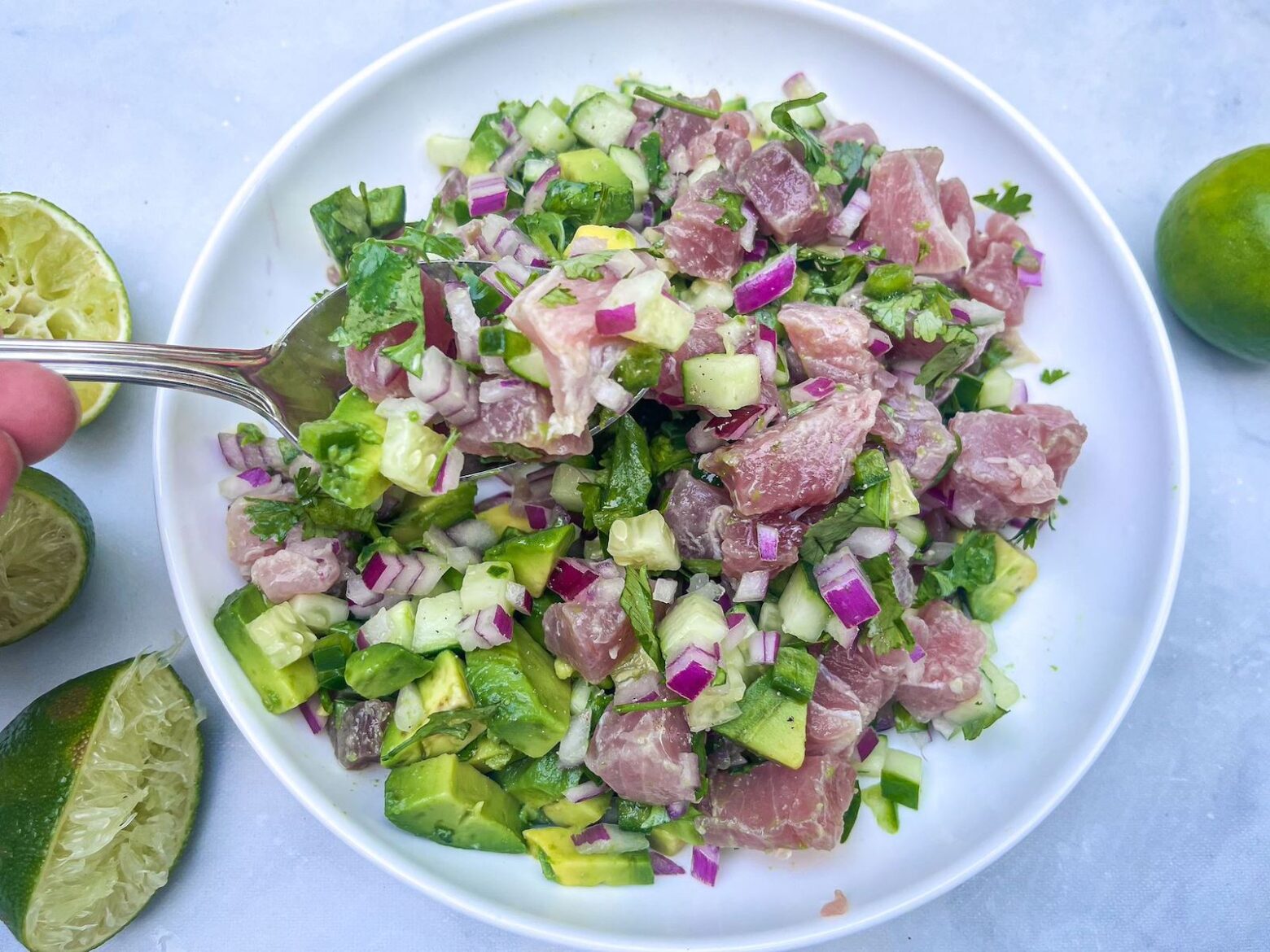 Love our recipes? Make going Paleo even easier and download our 7-Day and 28-Day digital meal plans!
Details
Prep Time:

5 minutes

Cook Time:

5 minutes

Total Time:

10 minutes
Ingredients
1 lb fresh ahi tuna, cubed

1/2 cups fresh lime, juiced

1/2 cups cucumber, finely diced

1/2 cups red onion, diced

1 small jalapeño, diced (AIP - omit)

1 large avocado, diced

1/3 cups fresh cilantro, chopped

1/2 tsp ground black pepper (AIP -omit)
Directions
Use a cutting board with a sharp knife. Slice the tuna in half, then dice tuna into ½ inch cubes.

In a medium bowl, add lime juice, diced tuna, diced jalapeño, diced onion, diced cucumber, and black pepper. Stir gently until ingredients are well incorporated.

Cover the mixing bowl with a lid, tightly. Put it in the refrigerator and chill for at least 20 minutes, not more than 3 hours. Stir the mixture occasionally while it's chilling.

Before it's ready to serve, add the chopped cilantro and diced avocado. Stir gently until it's well combined. Season with black pepper and serve immediately with paleo tortilla chips. Enjoy this refreshing treat!