How to Shop for Fresh Seafood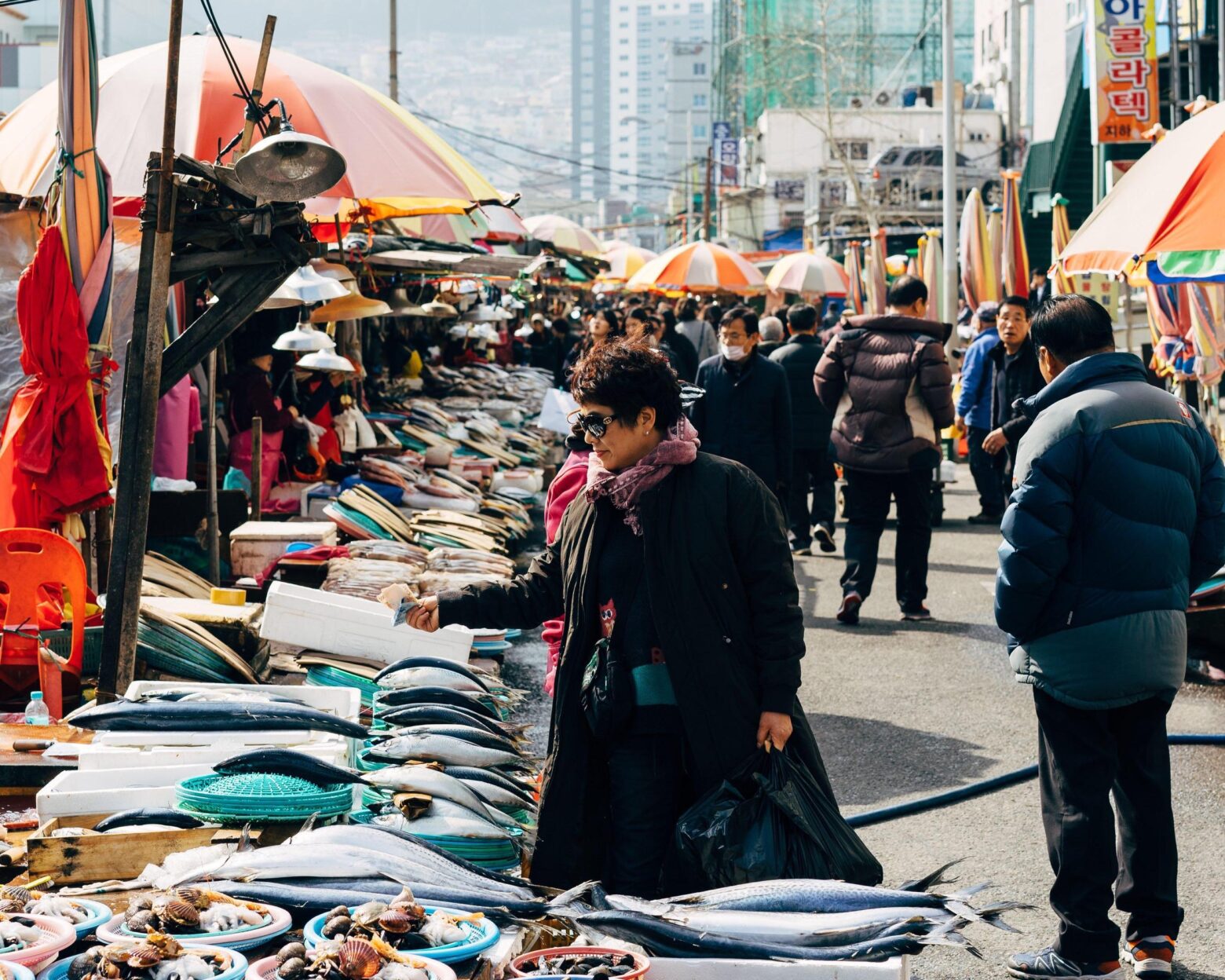 Are you eating enough seafood? Fish is a great source of vitamins and nutrients, including iodine, omega-3s, vitamins A, E and C, and selenium, which aids in thyroid function and helps prevent oxidative stress. All great reasons to keep your favorite seafood in your weekly rotation!
Of course, moderation is key. While mercury is a concern for some, the truth is that eating fish in moderation rarely poses a significant risk of harm, especially if you're choosing high-quality seafood whenever possible. If you're pregnant, you'll want to exercise additional care to avoid certain kinds of seafood with high levels of mercury, like swordfish.
Your best bet is to seek out the highest quality, freshest seafood. You'll get the best nutrient profile, and it will taste better, too!
How to shop for fish
1. Ask questions
Ask other locals and fish-loving friends for recommendations on where to buy good seafood. Then, begin to build your own relationship with the persons in charge. Approaching the counter might feel a little awkward at first, but once you're used to doing this, it will prove well worth the effort. Your fishmonger should be able to tell you where your fish came from, the best choices for the freshest seafood that day, and they might even have a few good cooking tips or suggestions.
2. Give it a sniff
If you are buying at a reputable location, you can always request to smell the fish before purchasing. Fresh fish will smell clean, and not fishy. If your market does not allow you to smell the fish, know that you should not be shopping there!
3. Look it over carefully
Freshness is really in the details. When whole fish are past their peak selling point, there are telltale signs from sunken eyes or dullness. Make sure the fish's eyes are full, and the body is bright and shiny. Gills should be red or have a pinkish hue—never purple or brown!
4. Consider your location
If you live on a coast, you'll want the freshest fish coming straight from the docks and not already frozen, as indicated by the word "refreshed." However, if you are far from the coast, perhaps pre-frozen fish is your best choice, as you don't want "fresh" fish that's been sitting on a truck way too long!
5. Check the source
When purchasing fish from a particular seller, you might want to ask about their sourcing and sustainability efforts. Are they doing their best to obtain wild-caught fish from fishermen that utilize safe-practice fishing? Are the fish harvested from safe, clean waters? If the fish is farm-raised (as in today's aquaculture), are their fish free from added hormones and antibiotics, and are they kind and conscientious in their ethical practices there?
The Bottom Line
With these simple strategies, you'll enjoy the healthiest, nutrient-dense fish that support a healthy diet. As a bonus, you can feel good that you're supporting responsible, sustainable fishing efforts.
If you need some inspiration for how to cook your catch, check out our selection of fish and seafood recipes.
And if you've scored some sushi-grade fish, try this easy poke bowl!
The Paleo Diet Team
The Paleo Diet® team consists of a group of scientists, journalists, experts, and recipe creators who stay at the forefront of nutrition science.
More About The Author