Your Guide to Paleo On-the-Go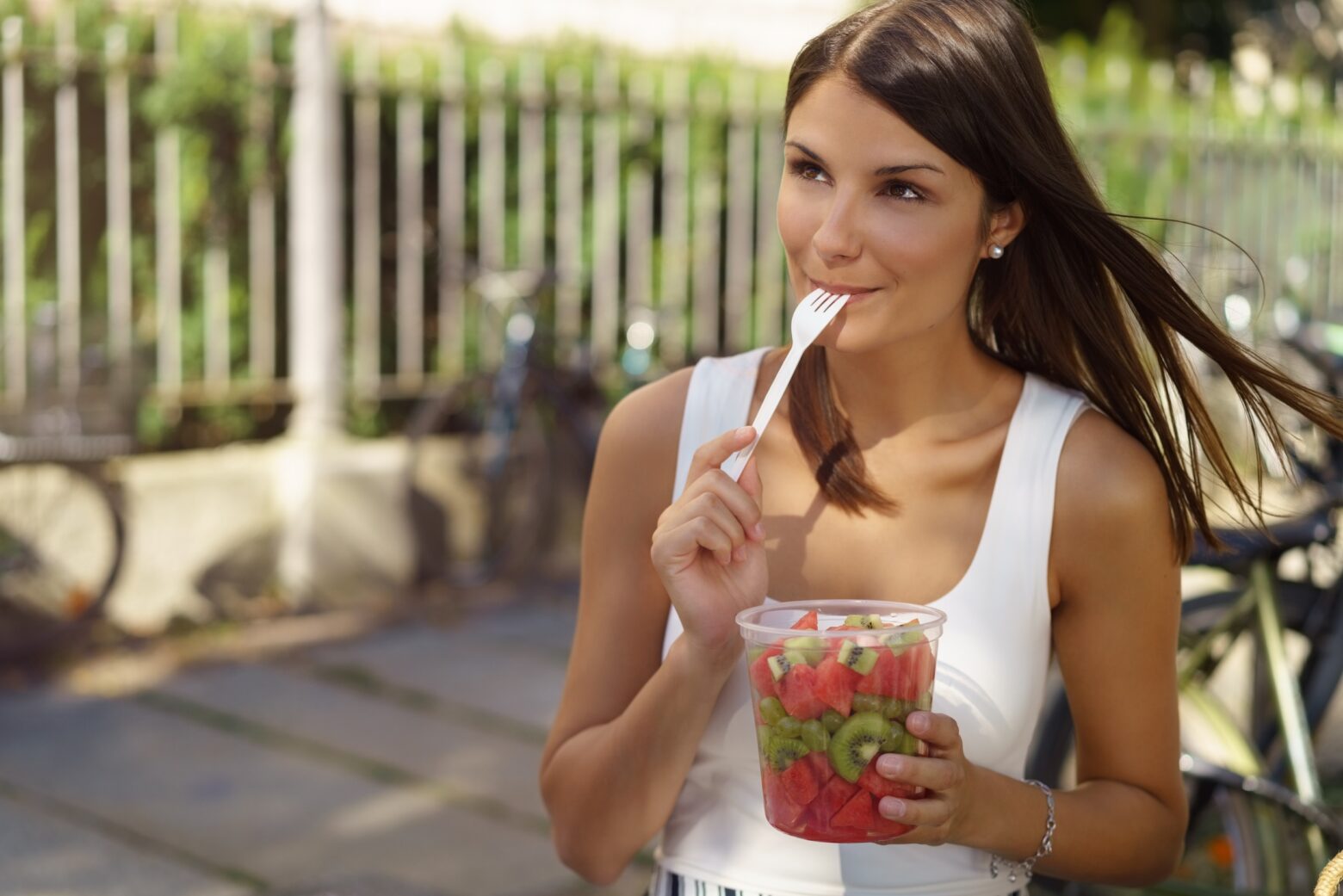 One of the biggest challenges people face when starting The Paleo Diet® is staying on track. When life gets hectic and busy and the lists of appointments, meetings, work commitments, trips, dinner dates and errands start to feel endless, the first thing to get left behind is new and healthy eating habits.
But today we're here to set you up for Paleo success! We've assembled a guide to Paleo on-the-go with meal ideas, how to prep and pack, and tips and tricks that we use on those days when we're pressed for time.
Meal Ideas
The key to making Paleo a lifestyle—even more so during busy days and weeks—is planning. Sometimes a double-edged sword, we all know that planning out a busy week adds another to-do on that list, but ultimately takes the stress off and helps get everything done. The same is true for maintaining your Paleo lifestyle.
To help take the thinking out of the planning stage for you, below are three Paleo on-the-go meal ideas to keep top of mind.
Salad Batches
Load up on organic radicchio, spinach, kale, romaine lettuce and other favorite salad bases, then wash and drain all the leaves in one huge bowl. Add some of your favorite toppings like walnuts, dried fruits (sugar-free natural cranberries are one of my go-tos), chopped celery, carrots, green onions, and a dash of lemon juice to keep the greens bright. Try our Garden Harvest Salad with Smoky Walnut Dressing if you need an idea to get started!
Mix all the ingredients and divide into three, four, or five individualized containers for easy meals to grab on the go. When you're ready to head out for the day, take an avocado along with some olive oil or Paleo dressing. When the hangry bug bites you or your kids, everyone's set with easy, prepped meals organized for the week!
Lunch-Ready Dinner
I call dinner meals that make portable on-the-go lunch options "lunch-ready dinner!"
These are generally side dishes that you can double the recipe to have leftovers for the next day. Packed full of protein, they fill you up and are easy to eat at the office, in the car, or as an addition to the kids' lunch boxes. Think dishes like sweet potato fries, baked veggie chips, or Paleo chicken fingers.
Purse Snacks
Keep Ziploc baggies of veggies, fruits, nuts, and dried fruit in your bag or purse. Replenish daily before you leave the house and you won't be tempted to sneak away to the vending machine. Make some Paleo Fruit Roll-Ups for a convenient serving of fruit in a small package.
Prepping & Packing
Now that you have some meal ideas and know what you'll need to stock up on when grocery shopping—add 10 minutes to that trip when you get home and set yourself up for success for the week with a little prep and pack.
Wash all your vegetables when you're unpacking and chop into small stir-fry ready pieces or snack-sized sticks (think: carrots, celery, and bell peppers). Slice fruit like apples and pears into bite-sized pieces. Stock up on bananas, mandarins, and other fruits that are easy to peel and eat. Pack everything in airtight containers and put into the fridge so they're ready to eat.
Make 6-8 hard boiled eggs and keep in a bowl in the fridge. They can be thrown in your salad or peeled and eaten anywhere for the perfect protein kick.
Buying Paleo
No matter how much you've planned and prepped, if you do find yourself out at a restaurant or in a food court because a meeting or life has led you there, keep these three simple things in mind:
Always opt for a gluten-, grain-, and dairy-free option. With today's food trends, almost every restaurant has meat or fish and a steamed vegetables option—make it yours!
Substitute the bun and bread for a green, leafy option: iceberg lettuce for your grass-fed burger, lettuce wrap instead of a tortilla, salad instead of a sandwich.
Head to a grocery store instead of a drive-thru or food court. If you're already stopping to grab some food to-go, head to the closest market or grocery store. Pick up grilled chicken breast with veggies and fruit, coconut water, and a bag of bulk nuts or a Paleo-approved snack.
RELATED: How to Make Any Takeout Meal Paleo
There's nothing worse than grabbing a sugary, carb-loaded baked or fast-food item. It will only satisfy your hunger for a couple hours and wreak havoc on your digestive system. Something you definitely don't have time to deal with on top of a busy schedule!
Keep these tips in mind when you're rushing through a busy week and during the weekends or those slower weeks too. If you can bring your mind to remember this when life is a little steadier, it'll become the default when there's no time to think. Nothing is truer than leading a Paleo lifestyle, and with a little effort (and a lot of delicious foods) Paleo will cease to be a conscious dieting choice before you know it!