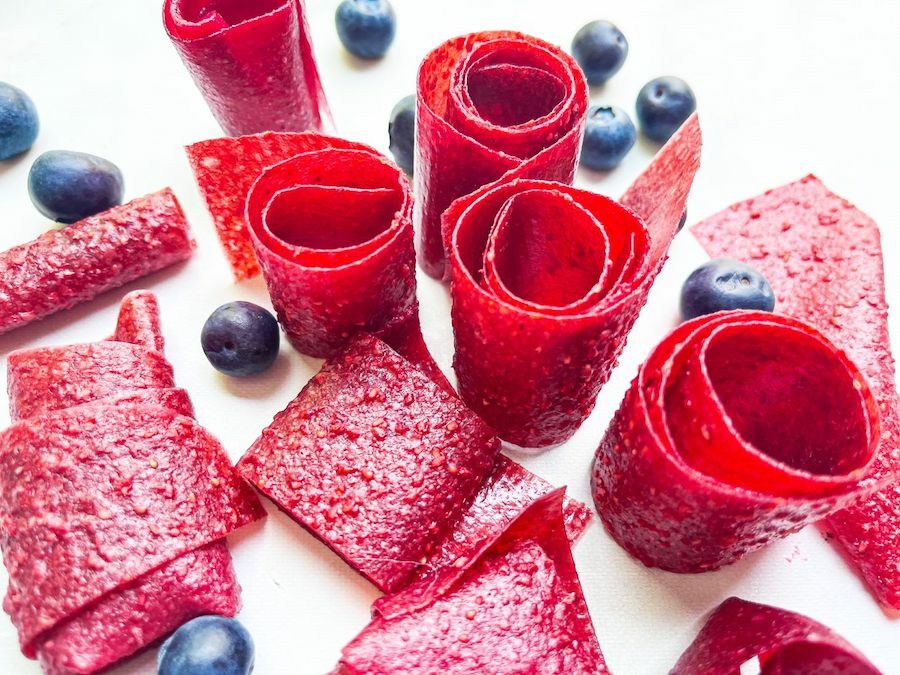 Fruit Roll-Ups are a sweet, indulgent treat for kids, but packed with multiple forms of sugar and barely contain any real fruit. Fortunately, you can make Paleo Fruit Roll-Ups (AKA fruit leather) with simple ingredients and zero added sugar. Use them as a treat in your kid's lunchbox or take them on hikes and road trips for a convenient, all-fruit snack.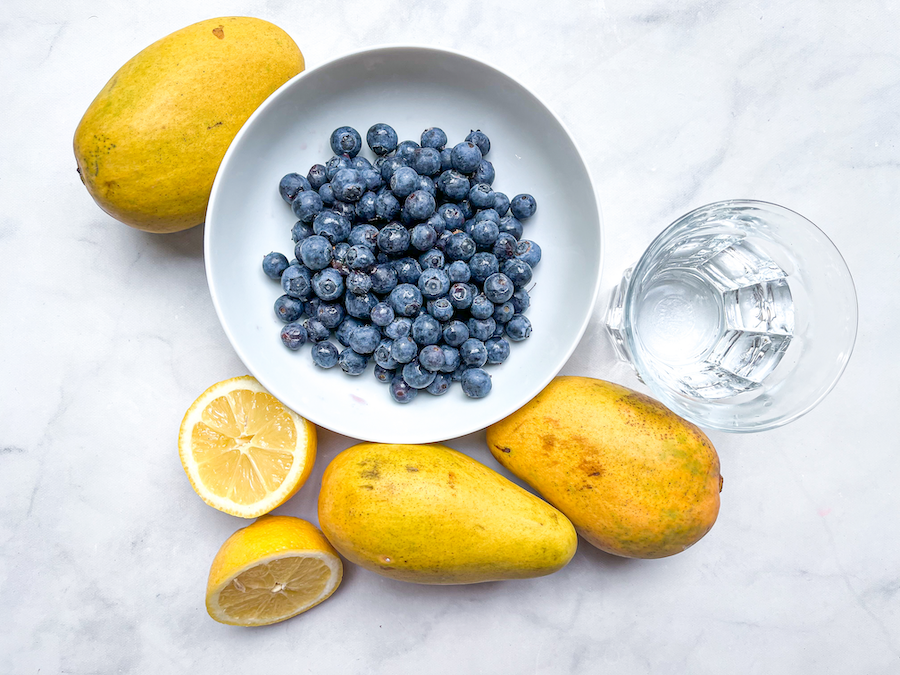 The following recipe uses mangoes and blueberries, but feel free to swap the fruit for any of your choice. The trick is to keep the amounts equivalent to 3 cups or 3 pieces of fruit, as in the examples below:
2 peaches, 1 cup strawberries
2 cups pineapple, 1 cup kiwi
1 banana, 1 apple, 1 pear
1 banana, 1 cup strawberries, 1 cup blueberries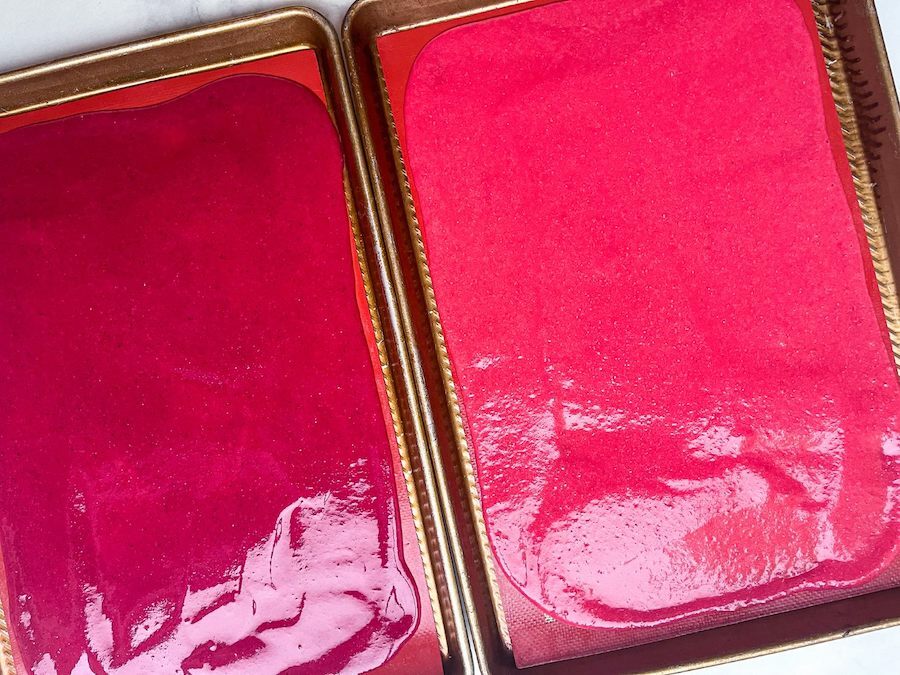 Mangoes and blueberries are both high in antioxidants, which help defend your body against illness and diseases. You'll also find high levels of immune-boosting vitamin C (blueberries) and B vitamins (mangoes) packed into this on-the-go snack.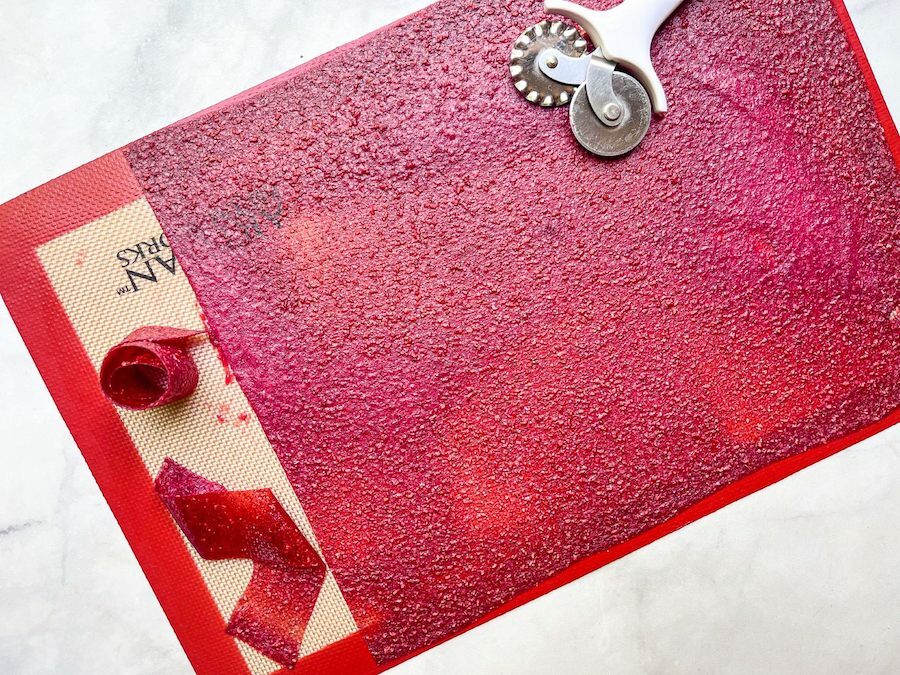 Love our recipes? Make going Paleo even easier and download our 7-Day and 28-Day digital meal plans!
Ingredients
2 mangoes, peeled and chopped

1 cups blueberries

1 tsp lemon juice

1/2 cups water
Directions
Preheat oven to 170°F. Line a 10ʺx15ʺ cookie sheet with parchment paper.

In a medium saucepan, add mango, blueberries, lemon juice, and water. Bring to a boil, then lower heat and simmer for 10 minutes, stirring occasionally. Let cool for 5 minutes.

Pour fruit mixture into a blender and puree until smooth. Separate any solids by straining contents over a fine mesh sieve or cheesecloth, using the back of a spoon to press as much liquid as possible through the mesh.

Spread puree in a thin, even layer over pan. Cook for 4 to 6 hours, until center is tacky to the touch.

Slide fruit leather from pan onto a cooling rack, keeping it on the parchment paper. Let cool completely, then peel from paper.

Using a pizza cutter or scissors, cut in half lengthwise, then crosswise into 1-inch-wide strips. Discard dry edges.

Use strips of parchment paper to roll up fruit leather. Store at room temperature in an air-tight container.