Natural Remedies for Better Skin and Hair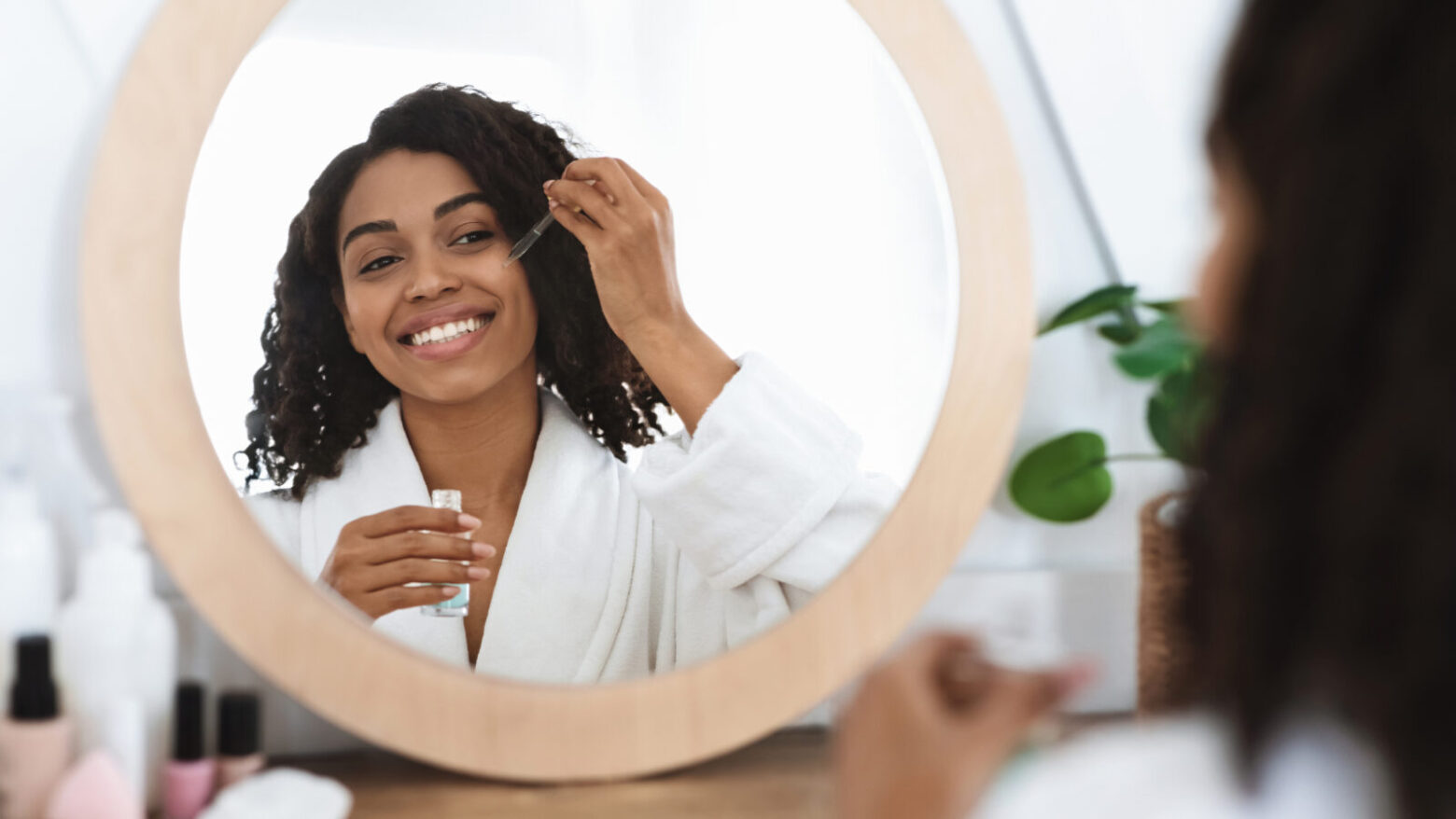 Beauty comes from the inside out.
There's no doubt that if we eat well, stay hydrated, and get active, we're far more likely to have clear skin, shiny hair, and a natural, healthy glow.
When we follow The Paleo Diet, we regularly eat foods rich in omega-3 fatty acids, like wild fish and grass-fed beef, that help help soften rough skin and soothe inflammation-based dermatitis.
Specifically, The Paleo Diet helps support better skin and hair by making sure you get plenty of the following top seven essential vitamins, which are key to creating that youthful appearance:
If we first look at what we put into our bodies, we're off to a great start. But we also want to consider what goes on our bodies.
It's easy to get caught up in thinking we need costly eye creams and moisturizing tonics, but the truth is many of these products contain toxic ingredients that can harm your health. The best way to smooth skin and shiny hair? Making your own beauty products with just a few simple ingredients!
Sugar Scrub
While we don't eat sugar as much as possible, it turns out that a good coarse sugar has great skin benefits. The Wellness Mama shares this great recipe on her site.
Ingredients
½ cup sugar (white sugar or brown sugar)
¼ cup oil (olive or coconut are great)
Instructions
Mix the sugar and oil together. Store in an airtight jar.
Use 1 tablespoon as needed in the shower. Scrub skin with the mixture, and rinse well.
Coconut Oil Hair Mask
Coconut oil's naturally hydrating properties make it a cost-effective home treatment for hair. Simply melt a bit in a saucepan, apply to the ends of your hair (avoiding getting too close to the roots, as the scalp tends to be oilier), twist hair into a bun, don a shower cap, and head to bed. You'll wake up with extra silky-soft hair. Repeat weekly or as needed, depending on how dry your hair is.
Fresh Cucumber Eye Mask
Spas use this bright green fruit for a reason! Rich in flavonoids and antioxidants that help with swelling, redness and irritation, and they also have a cooling effect that helps constrict dilated blood vessels, reducing the appearance of eye puffiness. Slice cucumber slices, place in the freezer for 10 minutes, then place over your eyes for about 30 minutes.
Vitamin E Makeup Remover
Empowered Sustenance's blog shares a great formula for an at-home makeup remover recipe using vitamin E to incorporate as part of your nightly regime.
Ingredients
2 oz. Jojoba Oil
1 vitamin E oil capsule
Dark glass dropper bottle for storage
Instructions
Fill the glass jar about 3/4 of the way with the jojoba oil. Prick the vitamin E capsule with a needle or the tip of a sharp knife. Squeeze the contents of the capsule into the jar. Place the lid on the jar and shake well to combine.
When you are ready to remove your makeup, use about 1/2 teaspoon of your DIY Makeup Remover. Gently massage it onto your face, making sure to fully saturate the eye area. Gently wipe off the oil with a cotton pad or damp washcloth. Voila, makeup all gone!
Cleanse your face afterward.
How to Use Essential Oils
Essential oils have been used for thousands of years in many cultures for a wide range of medicinal, health, and beauty purposes. Made from distilling or extracting the different parts of plants including the flowers, leaves, bark, roots, resin, and peels, there's an oil for everything! Just be sure to confirm that the brand you purchase is edible, as some may contain unhealthy additives and preservatives. Here are some favorite oil hacks for better skin and hair and overall health.
Rosemary Oil
A study in 2015 found rosemary essential oil as effective as minoxidil, the active ingredient in Rogaine. If you have thinning hair, try massaging a few drops into your scalp once a day to promote growth.
Lavender Oil
For relaxation and improved beauty sleep, simply rub a few drops on your palms and inhale deeply while in a calm, peaceful environment.
Peppermint Oil
Need to freshen up your mouth? Skip the gum, which only masks garlic breath, and try a few drops of food-grade peppermint essential oil instead.
Ginger Oil
The perfect remedy for an upset stomach, and a natural anti-inflammatory aid. A few drops in hot water with lemon make for a lovely homemade tea.
Tea Tree Oil
This oil's antibacterial, antifungal, and anti-inflammatory properties make it a powerful acne fighter. Use on blemishes to reduce their lifespan or as part of your regular skin care routine to prevent future breakouts.
The Bottom Line
Everything we need to nourish our bodies from the inside and outside can be found in nature. DIY treatments for better skin and hair health are fun, cost-effective, and likely better than what you'd find in a pre-packaged container. Not too different from how we approach eating!
References
Panahi Y, Taghizadeh M, Marzony ET, Sahebkar A. Rosemary oil vs minoxidil 2% for the treatment of androgenetic alopecia: a randomized comparative trial. Skinmed. 2015 Jan-Feb;13(1):15-21. PMID: 25842469.
Ahmad S, Afsana , Popli H. A review on efficacy and tolerability of tea tree oil for acne. JDDT [Internet]. 15May2019;9(3):609-12.
Malhi HK, Tu J, Riley TV, Kumarasinghe SP, Hammer KA. Tea tree oil gel for mild to moderate acne; a 12 week uncontrolled, open-label phase II pilot study. Australas J Dermatol. 2017 Aug;58(3):205-210. doi: 10.1111/ajd.12465. Epub 2016 Mar 21. PMID: 27000386.
Nell Stephenson, B.S.
Nell Stephenson has been an advocate for The Paleo Diet since 2011, and is the co-author of The Paleo Diet Cookbook.
More About The Author