What to Eat This Week: February, Week 3
When people ask, "Is organic food really better?" they often only consider their own health. But going organic actually has wider implications than you might expect.
Yes, moving toward organic foods can likely decrease your exposure to toxins like pesticides and heavy metals, but it's actually great for the environment, too. A 2019 study in Scientific Reports found that organic farming systems were "viable measures" for helping to reduce greenhouse gas emissions from the agricultural sector.
As you saw from last week, meal plans can still be filling and delicious even when they're not packed with meat. While eating sustainably sourced meat is always a great addition to the diet, our Paleo ancestors ate diets far higher in fiber than we do today. The more vegetables we consume, the more we increase our fiber intake. Make it a goal this week to eat more than you normally do!
Here's your meal plan for the week:
---
Monday
Bun-free Salmon Burgers with Roasted Brussels Sprouts with Garlic are tonight's dinner. Salmon is a good source of protein and omega-3 fats, while Brussels sprouts contain folate and fiber—perfect for supporting healthy digestion and cellular function.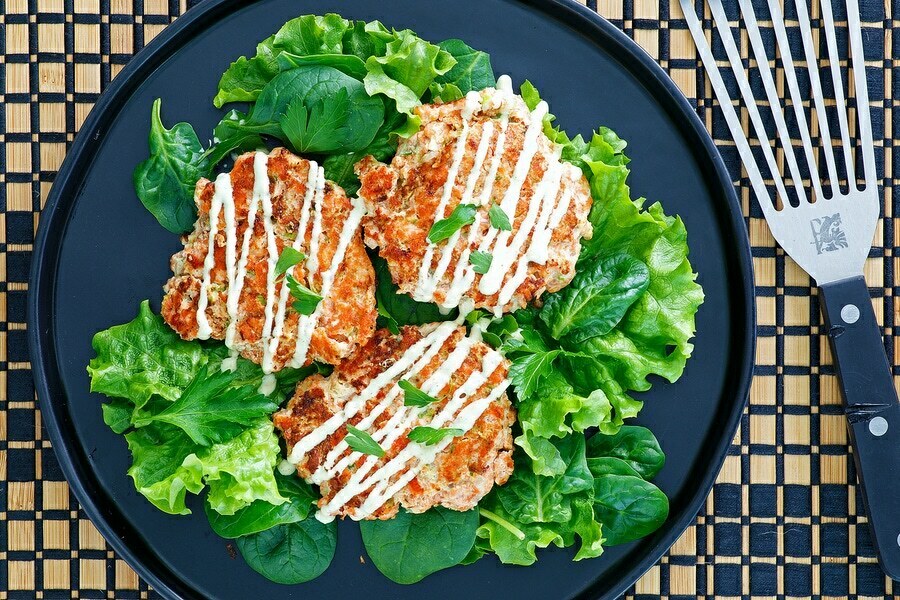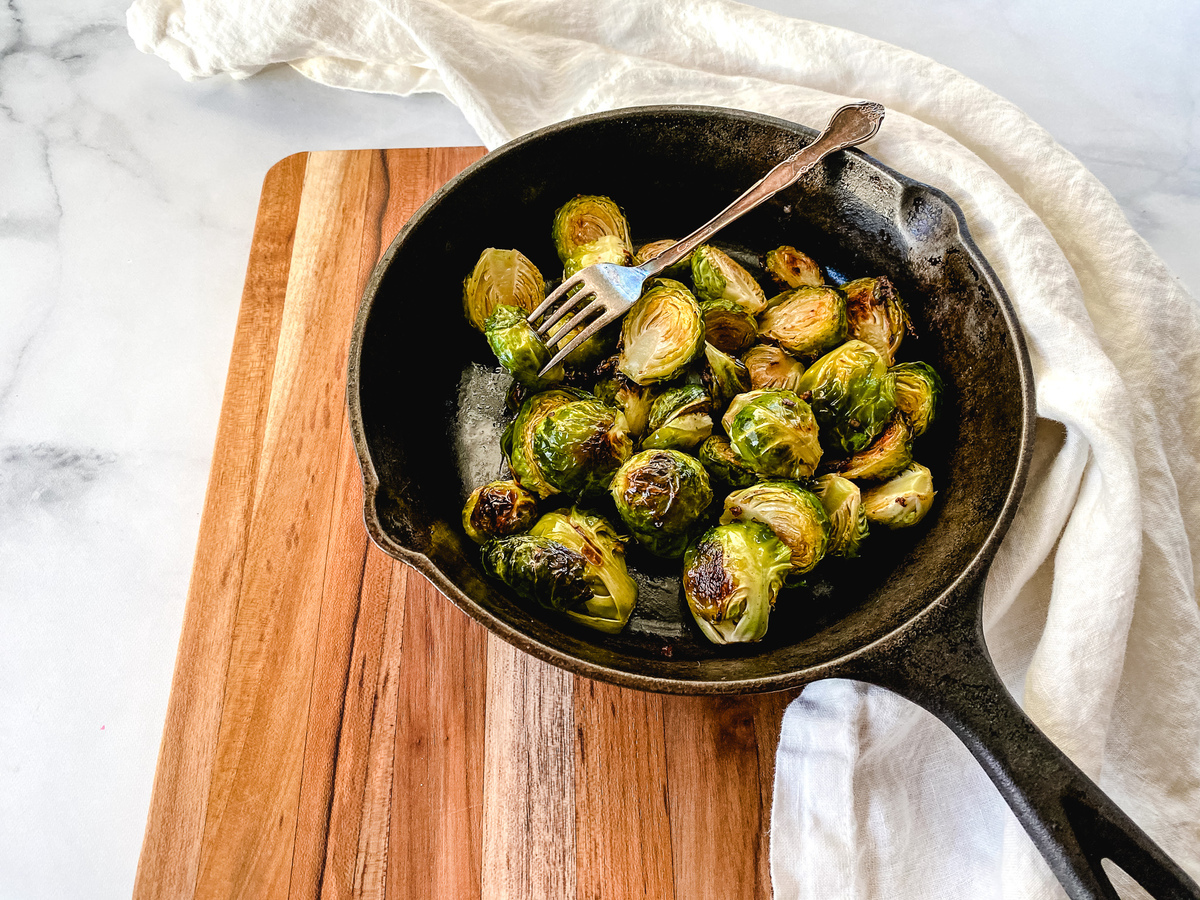 ---
Tuesday
Who doesn't love a bowl of soup in the wintertime? This creamy Vegan Tomato Fennel Soup is a hearty crowd pleaser that cooks all day in the crock pot. Fennel adds a peppery kick that makes this anything but bland tomato soup.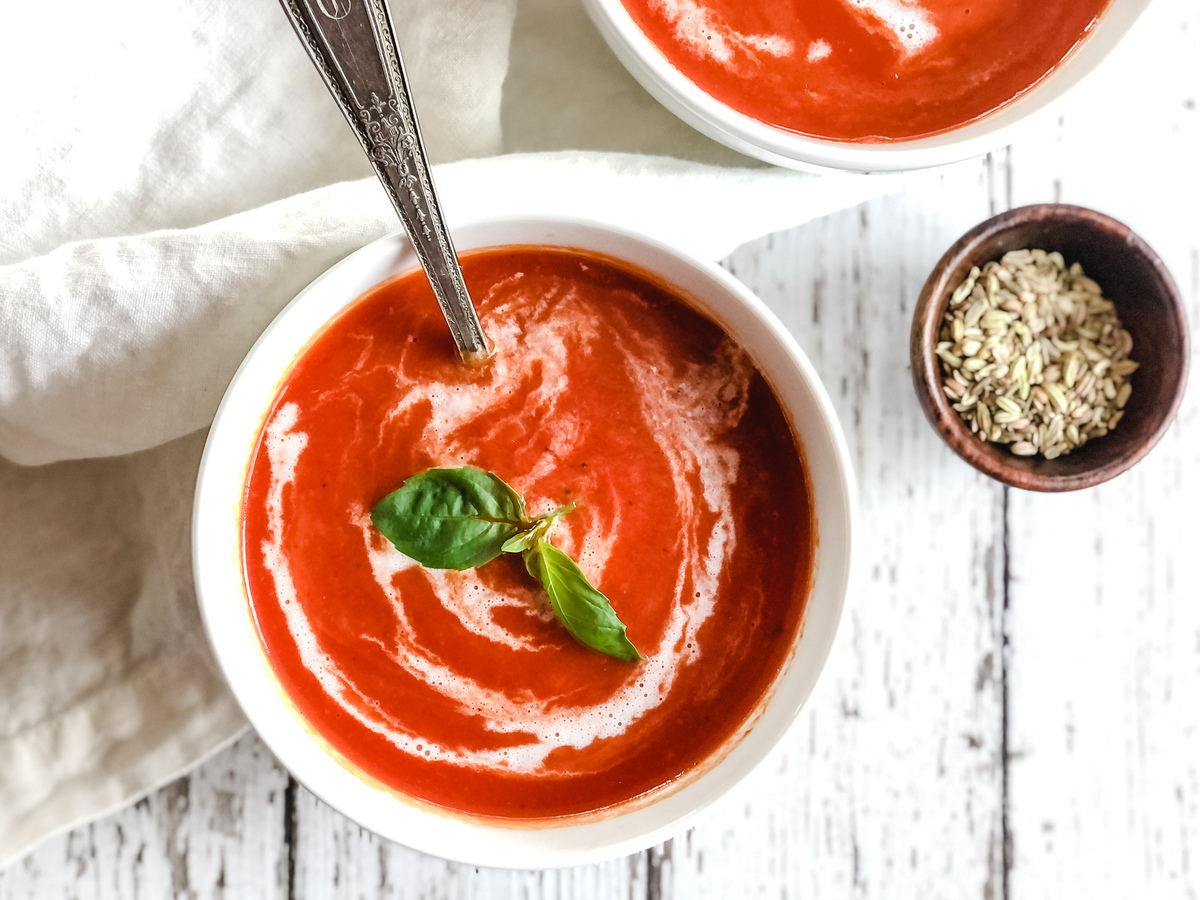 ---
Wednesday
Spice things up with this Thai Red Curry Zoodle Bowl with Shrimp. Zucchini is a great winter veggie choice because it's easy to find, quick to prepare, and is the perfect neutral flavor palate for soaking up the spice of this dish.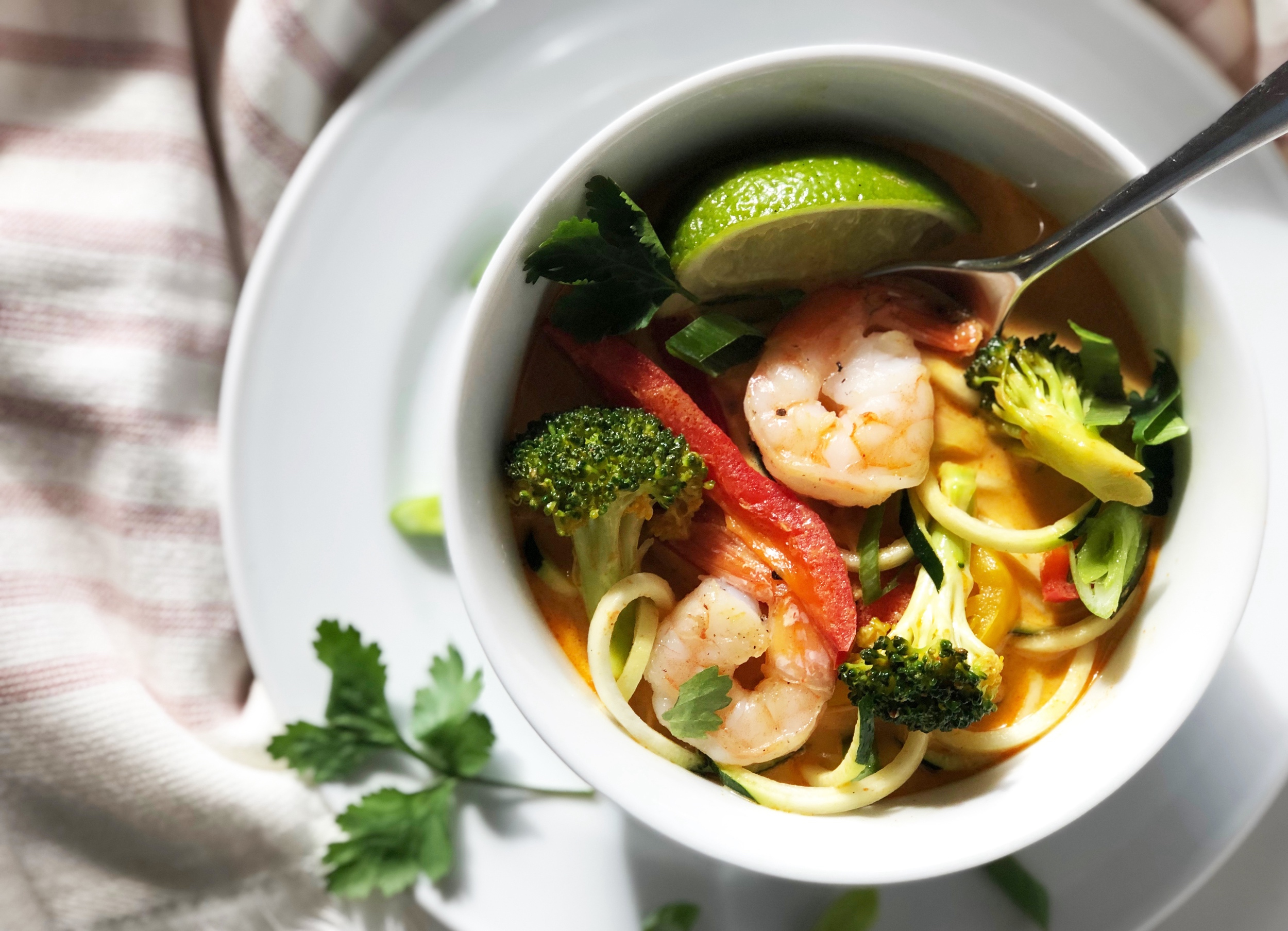 ---
Thursday
Give your digestion a break with this soothing, gut-friendly Carrot Coconut Lemongrass Soup. Plus, it's rich in beta-carotene and delivers healthy fats from coconut milk.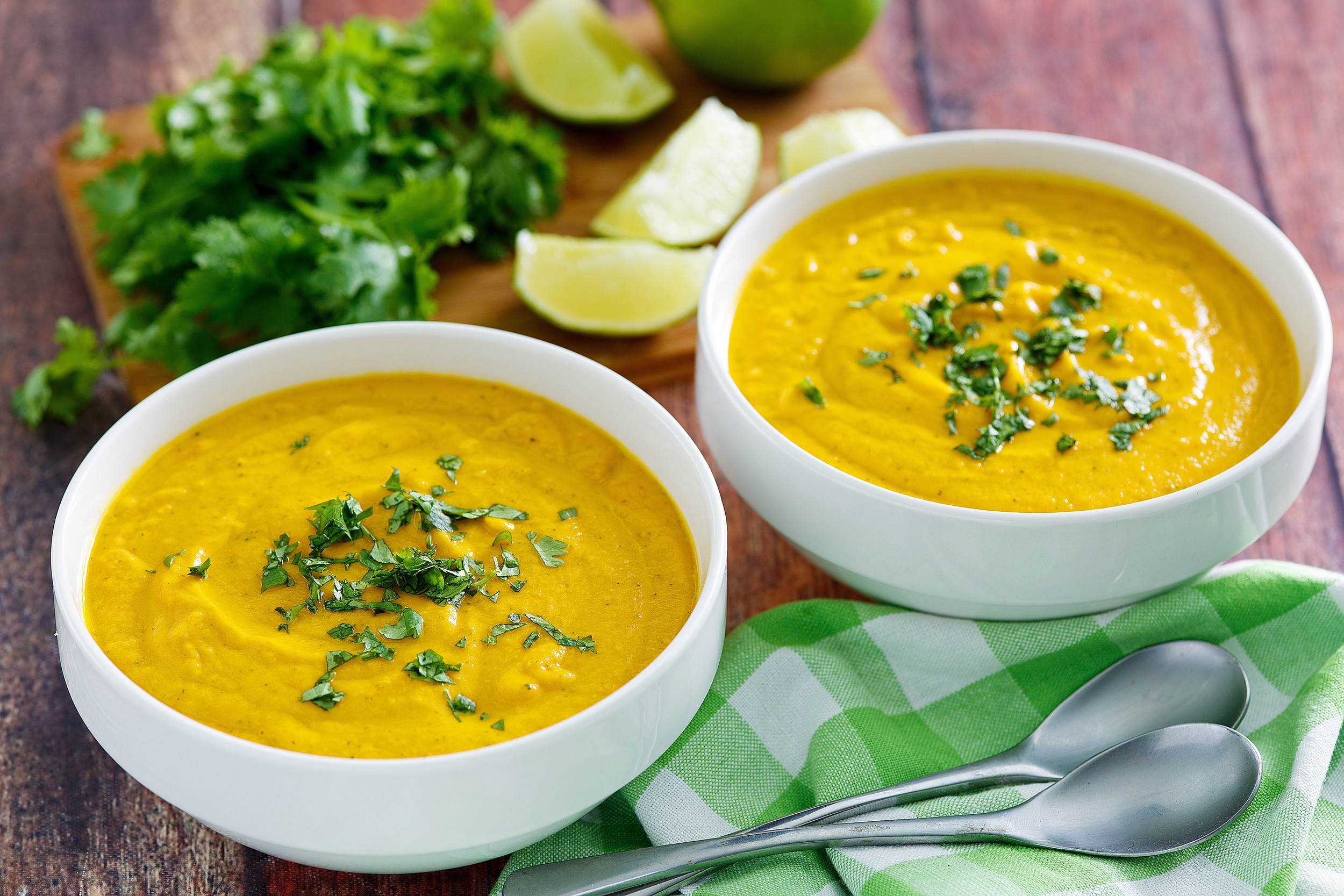 ---
Friday
This One-Pan Paleo Pork Chops with Apples dish has everything you want in a skillet dinner: juicy chops, sweet apples, and the warmth of ultra-smooth butternut squash. Make extra and enjoy leftovers for tomorrow's lunch!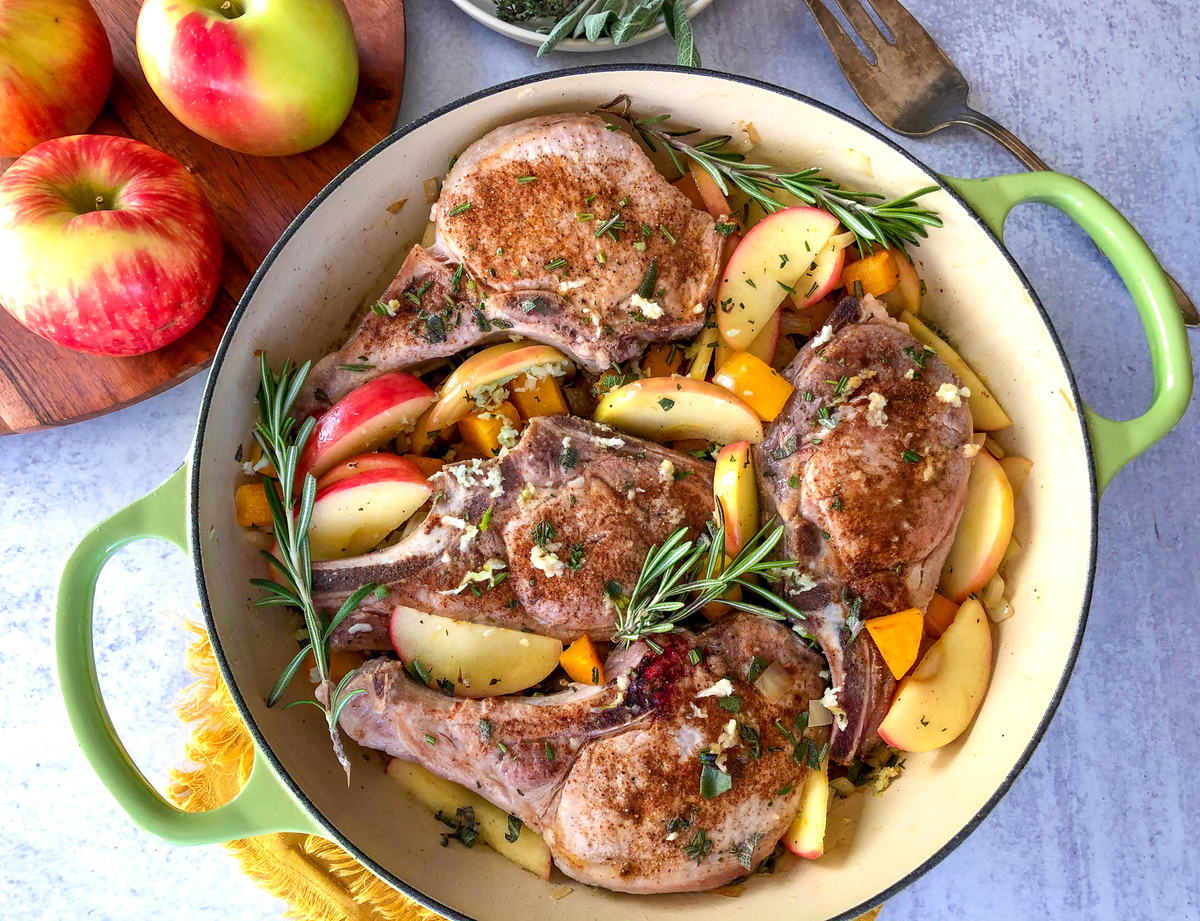 ---
Saturday
Sick of dry chicken? Then this Cider Braised Chicken is for you. Pair it with your favorite steamed or roasted vegetables, or whatever you have on hand that needs to be cooked. You can also serve with cauliflower rice, too, for a quick and easy side.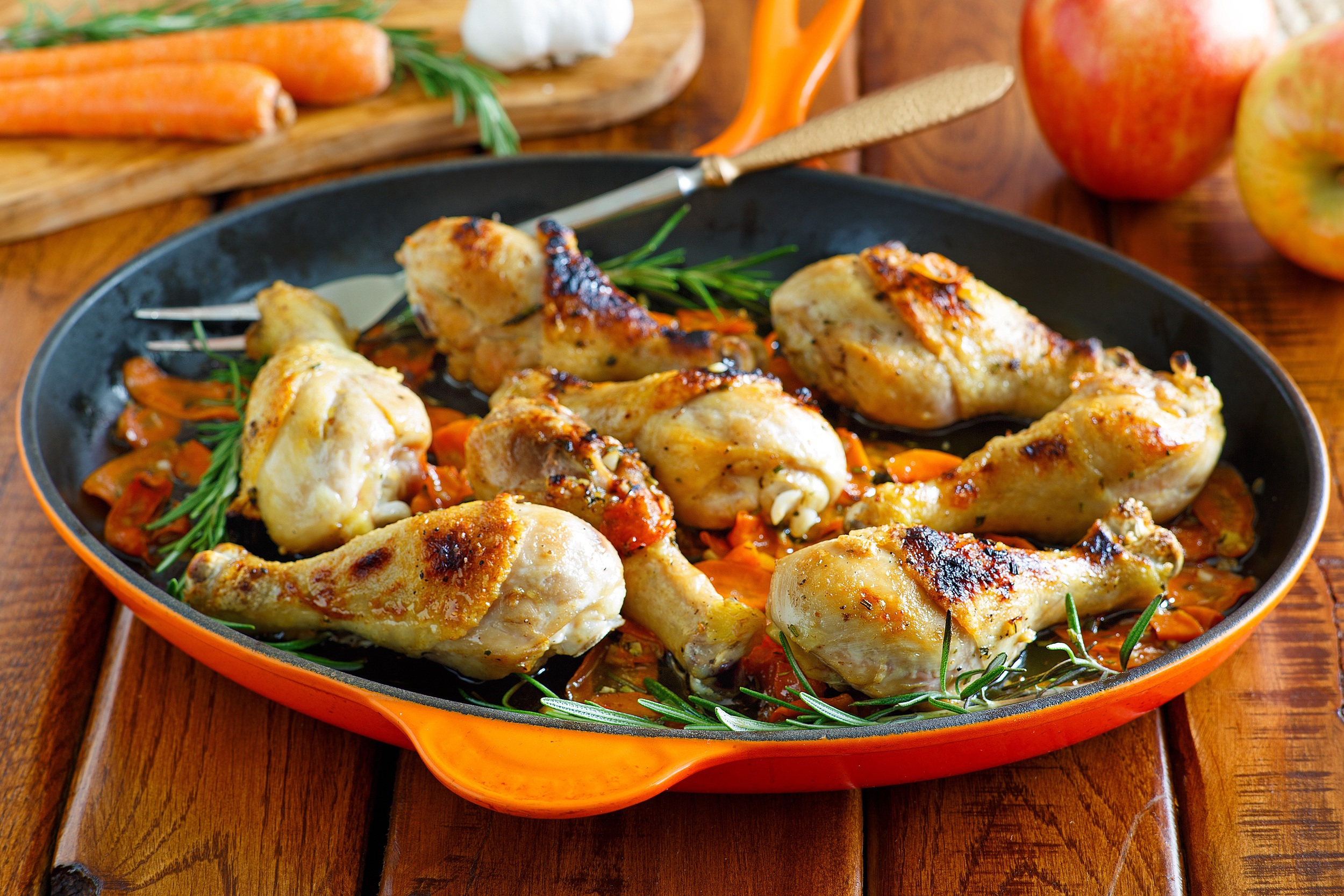 ---
Sunday
Today we have these delicious DIY Breakfast Bison Sausages that pair perfectly with eggs cooked however you like. Bonus points if you picked up your dozen from the local farmer's market!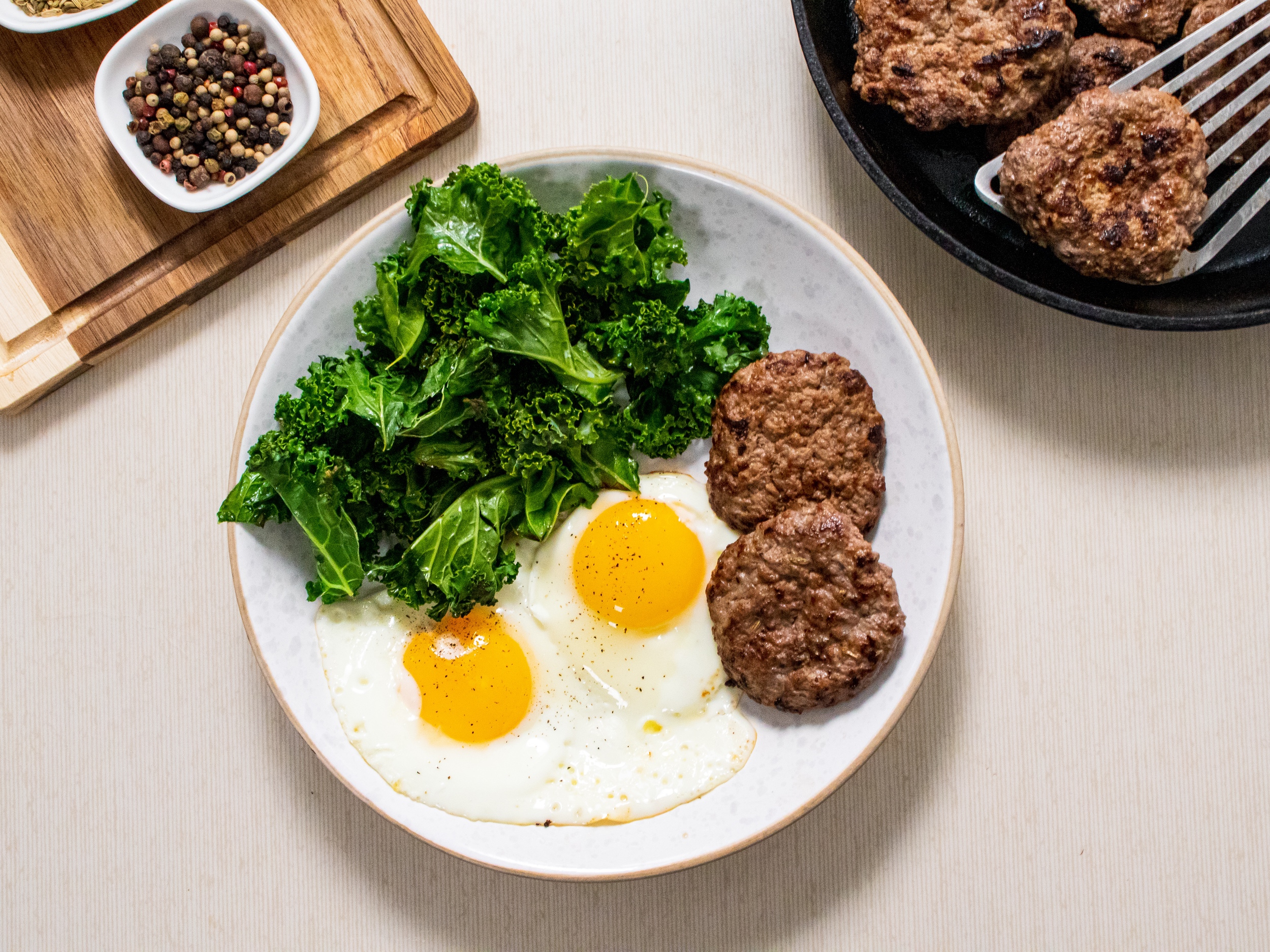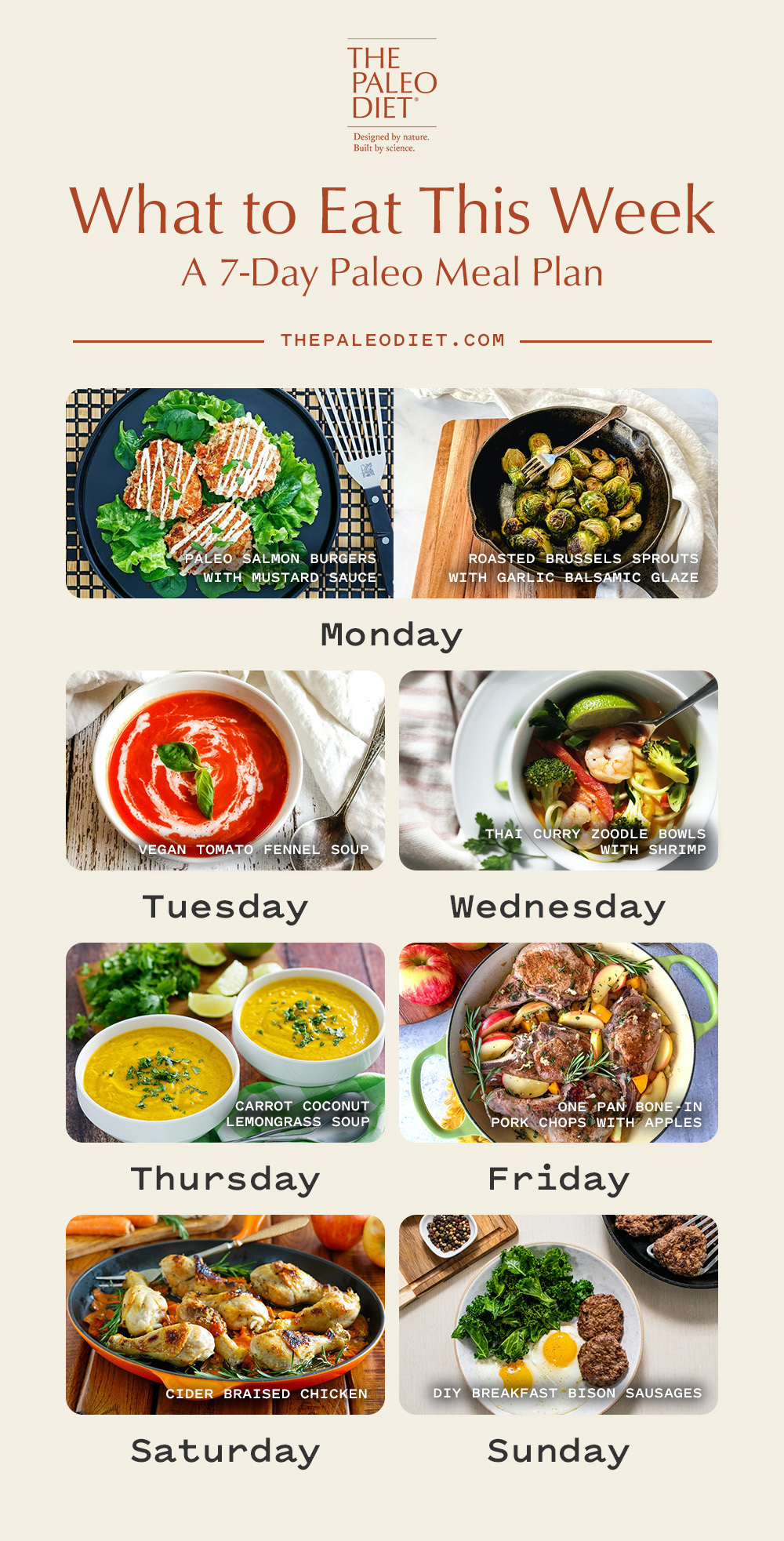 Aimee McNew
Aimee McNew is a nutritionist and writer who focuses on women's health, infertility, and postpartum wellness.
More About The Author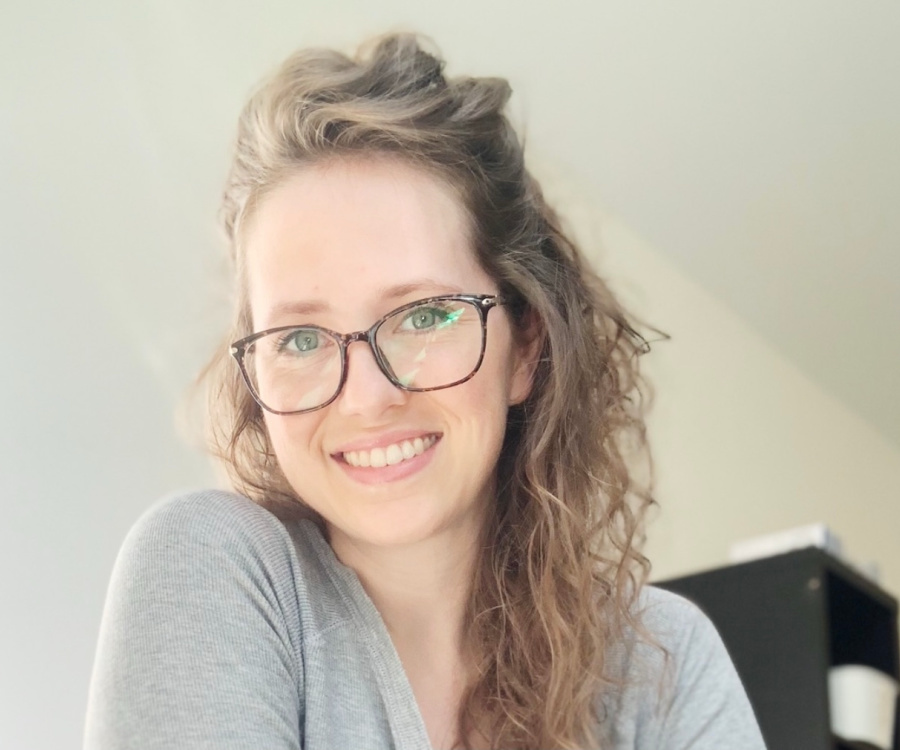 Live The Paleo Diet Lifestyle