Top 10 Recipes of 2021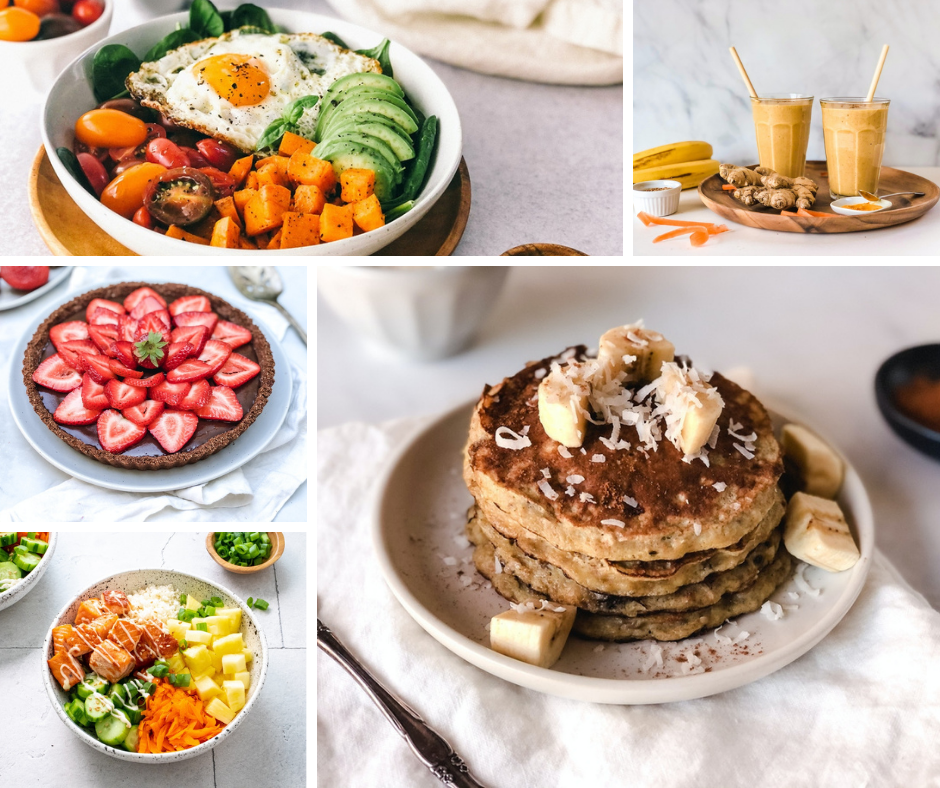 The top picks for 2021 are in, and we're pretty sure you'll want to make them all next year, too!
We were busy in the kitchen this year creating fun new recipes to ensure that The Paleo Diet never gets boring. We loved them all, but a few stood out as timeless favorites from our readers!
This year, we created a lot of Paleo-inspired ideas alongside TRUEPALEO™ recipes to show that when you're eating treats for that special 15% of your diet, you can still keep your diet free of dairy, refined sugar, or grains. We'd love to showcase them all, but to adhere to our own 85/15 principle, we limited Paleo-Inspired recipes in this list to the top two.
Now, get ready to whip up the best breakfasts, desserts, soups, drinks, and entrees that The Paleo Diet® had to offer this year.
1) Coconut Banana Pancakes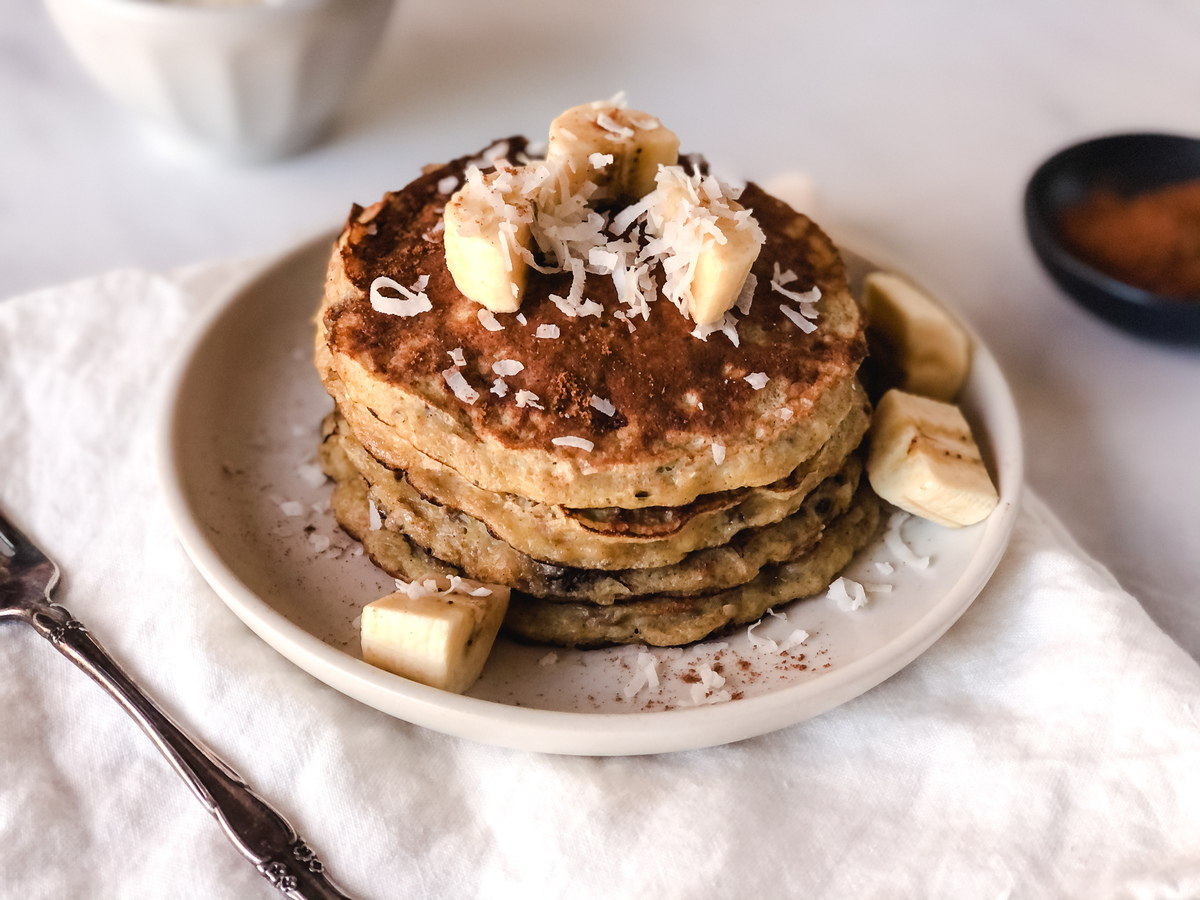 It's no wonder that this tasty recipe tops your list of favorites! Pancakes are usually filled with grain and sugar, but these breakfast champs achieve TRUEPALEO™ status because we make them with just four healthy ingredients (or five ingredients, if you include the optional dash of pure vanilla extract). Skip the maple syrup and top your banana pancakes with coconut flakes and banana slices for natural sweetness.

Recipe: Coconut Banana Pancakes
2) Salmon Poke Bowl with Spicy Lime Mayo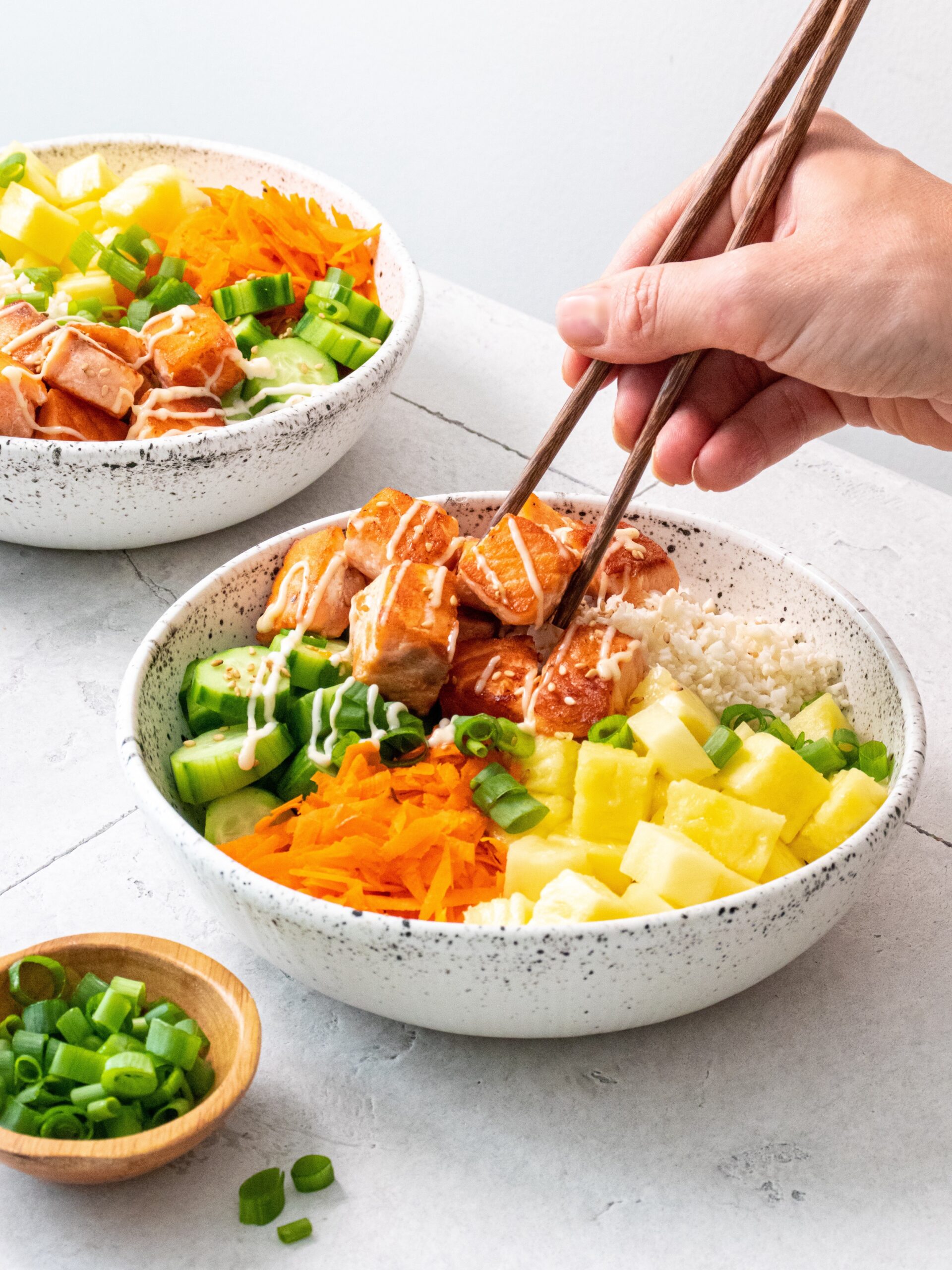 Let's face it: sushi-grade fish is hard to come by. That's why we love this seared salmon poke bowl that has all the poke bowl fixin's you crave, but without the raw fish! Your tastebuds get a treat from the sweet-spicy balance of juicy pineapple cubes, crunchy carrots and cucumbers, a scoop of cauliflower rice to soak up all those flavors, and a drizzle of homemade spicy mayo over the top.
Recipe: Salmon Poke Bowl with Spicy Lime Mayo
3) Golden Milk Smoothie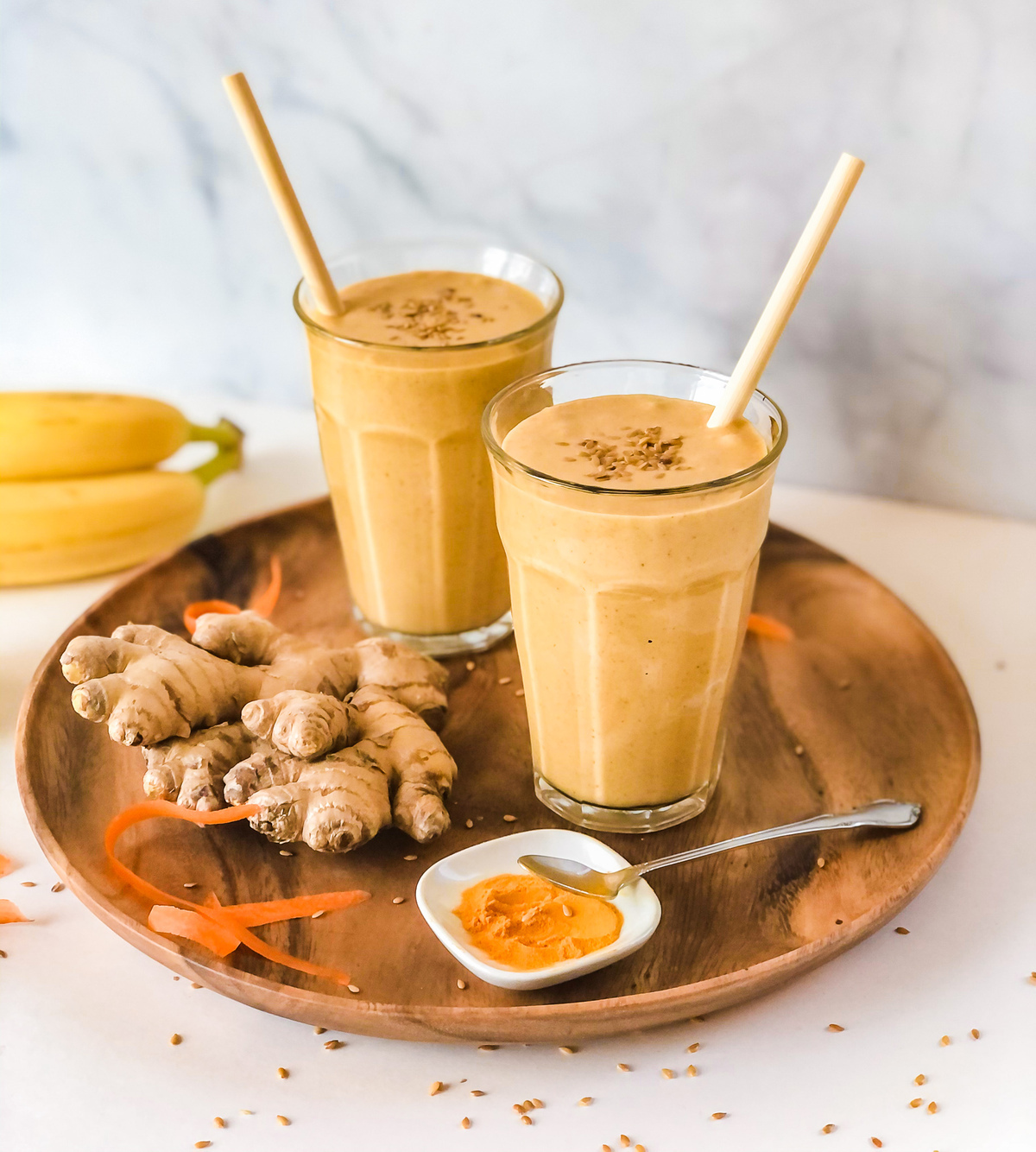 Ancient golden milk is still trending—and that's probably because this drink is as tasty as it is healthy for you. In case you didn't know, golden milk is made by spicing coconut milk with bright turmeric for a naturally sweet, anti-inflammatory beverage. While it's normally enjoyed hot, this recipe cools things down and includes more healthy ingredients like carrots, ginger, and almond butter. Pro tip: Use frozen bananas, or add some ice cubes to make this tasty drink extra frosty!
Recipe: Golden Milk Smoothie
4) Paleo-Inspired Dark Chocolate Tart with Strawberries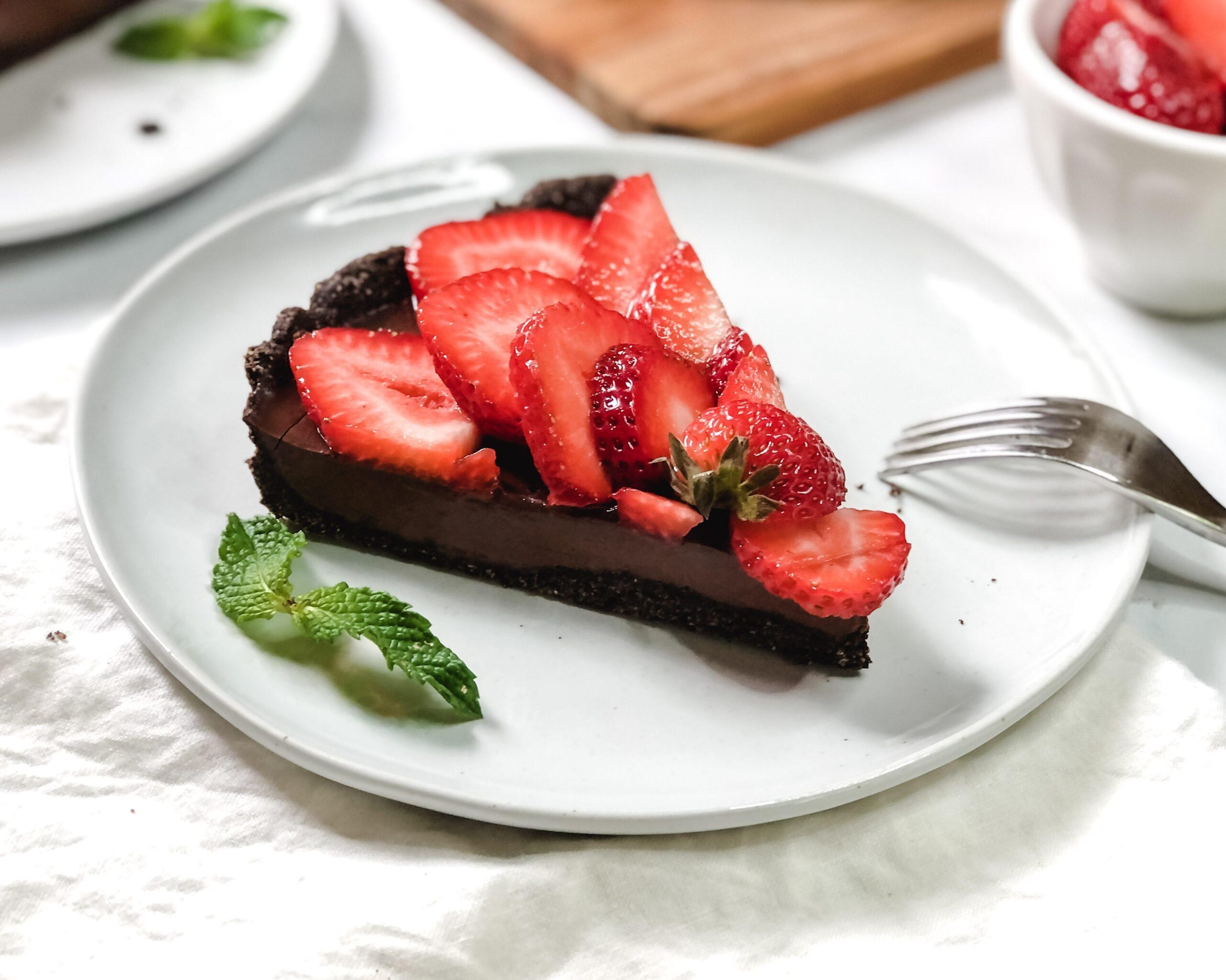 We created this tart in the summertime to showcase in-season berries, but you can top this tart with bananas, orange slices, or even keep it fruit-free if you want! The star of this tart is the decadent ganache filling, which firms up to a mousse-like consistency when it chills in the fridge. Plus, the four-ingredient chocolate almond flour crust is not to be missed.
Recipe: Paleo-Inspired Dark Chocolate Tart with Strawberries
5) Vegetarian Breakfast Buddha Bowl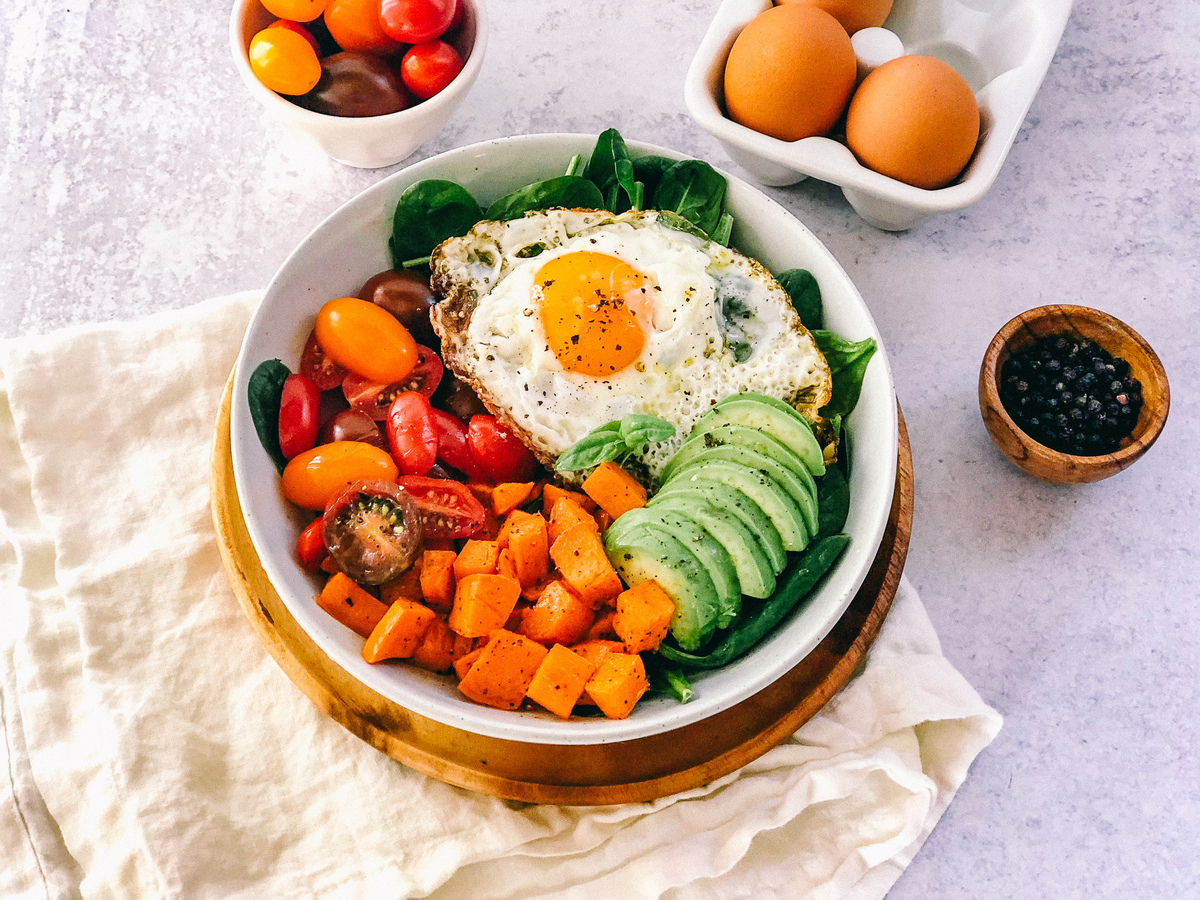 It's filling, it's tasty, and it's got all your favorite veggies—what's not to love? You can have this healthy mix of greens, avocado, tomatoes, sweet potato, and a fried egg ready in 30 minutes, or even sooner if you remember to prep your sweet potatoes ahead of time. The best part of this recipe is that you can make it your own. Use whatever veggies you have on hand, top with your favorite nuts or seeds, or even add some shredded meat if you want!
Recipe: Vegetarian Breakfast Buddha Bowl
6) Gut-Boosting Sweet Potato Turmeric Soup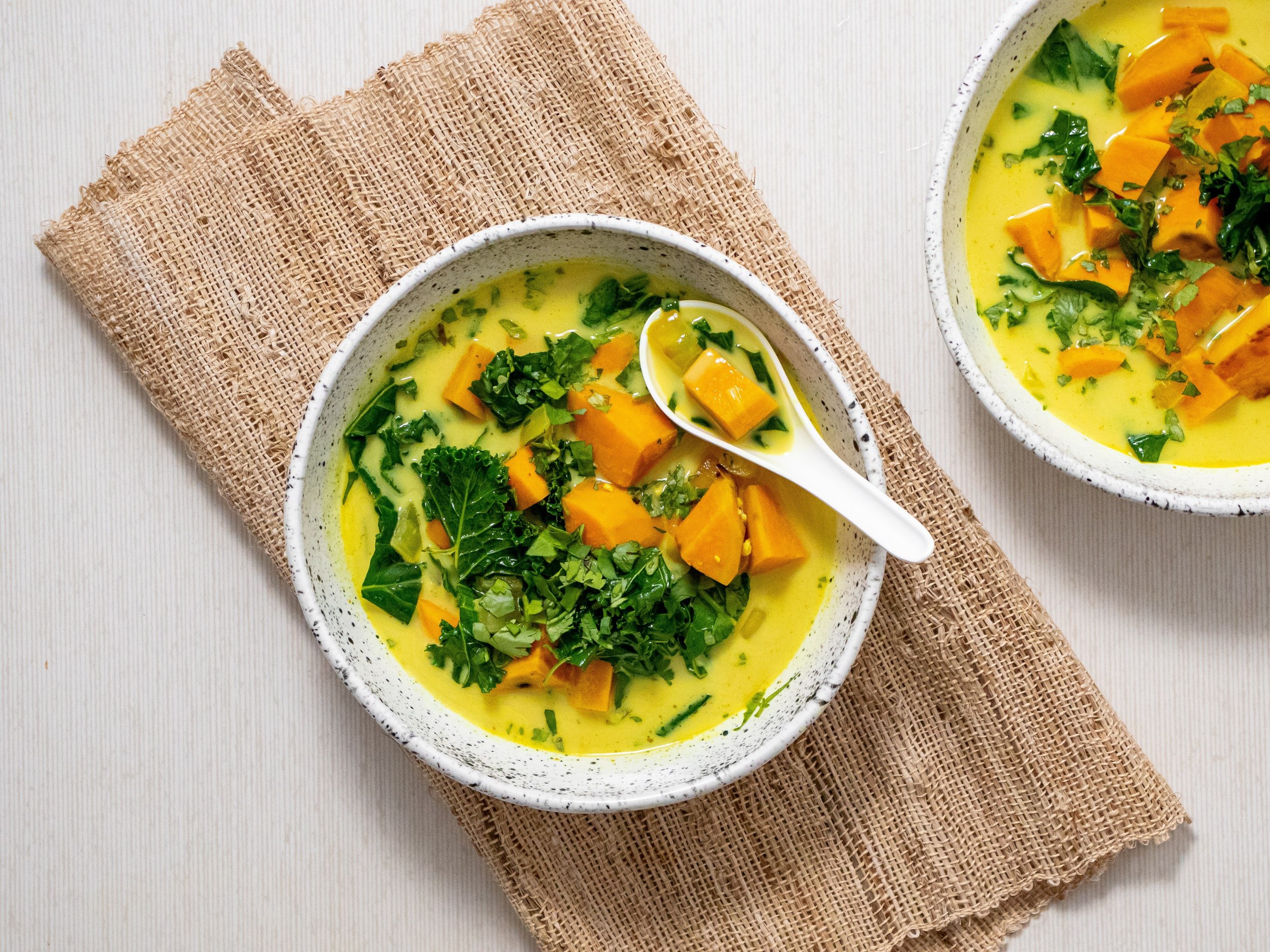 Coconut milk and turmeric make another appearance on this list—and this time in soup form! Just like the title suggests, your digestive system will get a needed reset with healing chicken broth, anti-inflammatory apple cider vinegar, and soothing spices. Kale and sweet potato bring on the vitamins and minerals, and keep you feeling full while giving your insides a little TLC.
Recipe: Gut Boosting Sweet Potato Turmeric Soup
7) Greek Lamb Keftedes with Paleo Tzatziki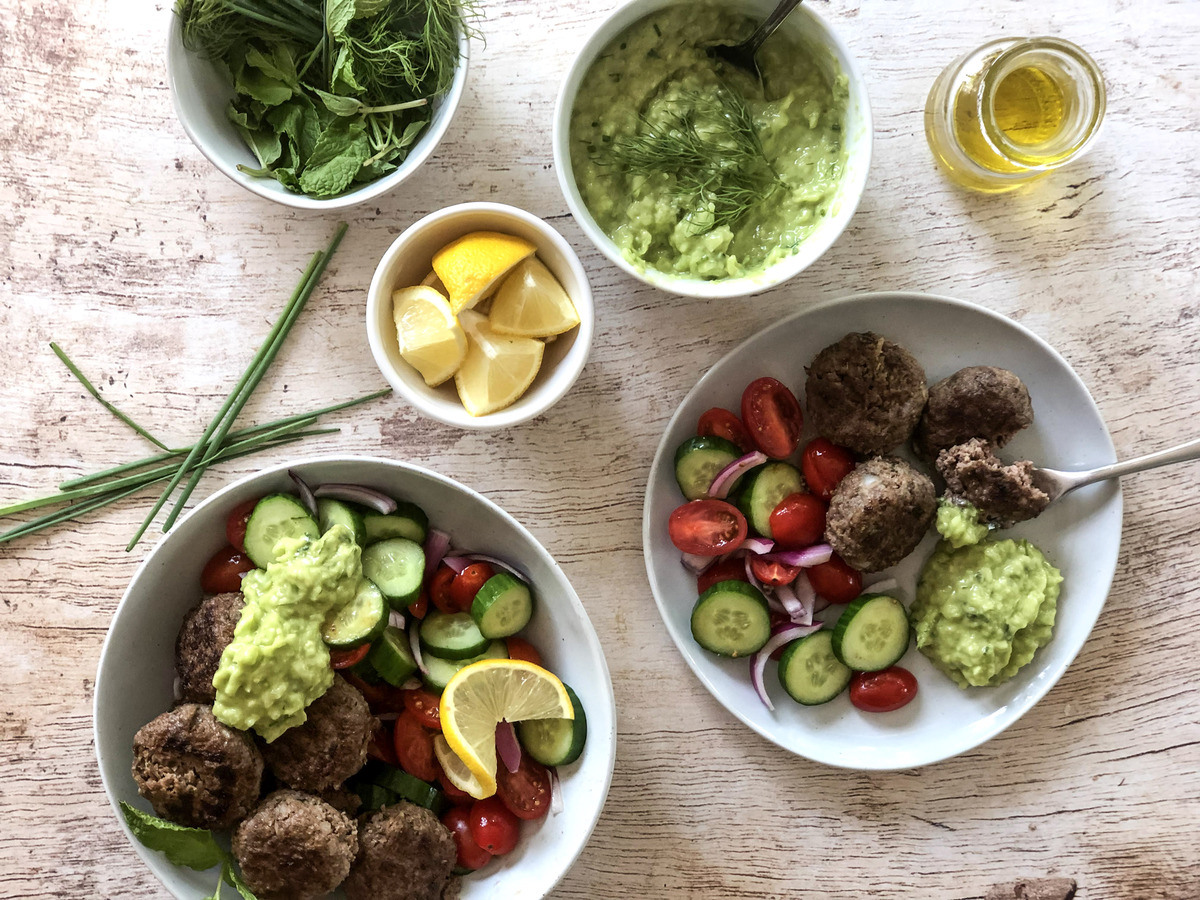 We had you at avocado dipping sauce! Meatballs were a big hit this year, and these flavorful Greek-style lamb keftedes elevate an old standard into something you'll crave again and again. Best of all, you can whip this up in 30 minutes for a quick weeknight dinner.
Recipe: Greek Lamb Keftedes with Paleo Tzatziki
8) Paleo-Inspired Lemon Blueberry Waffles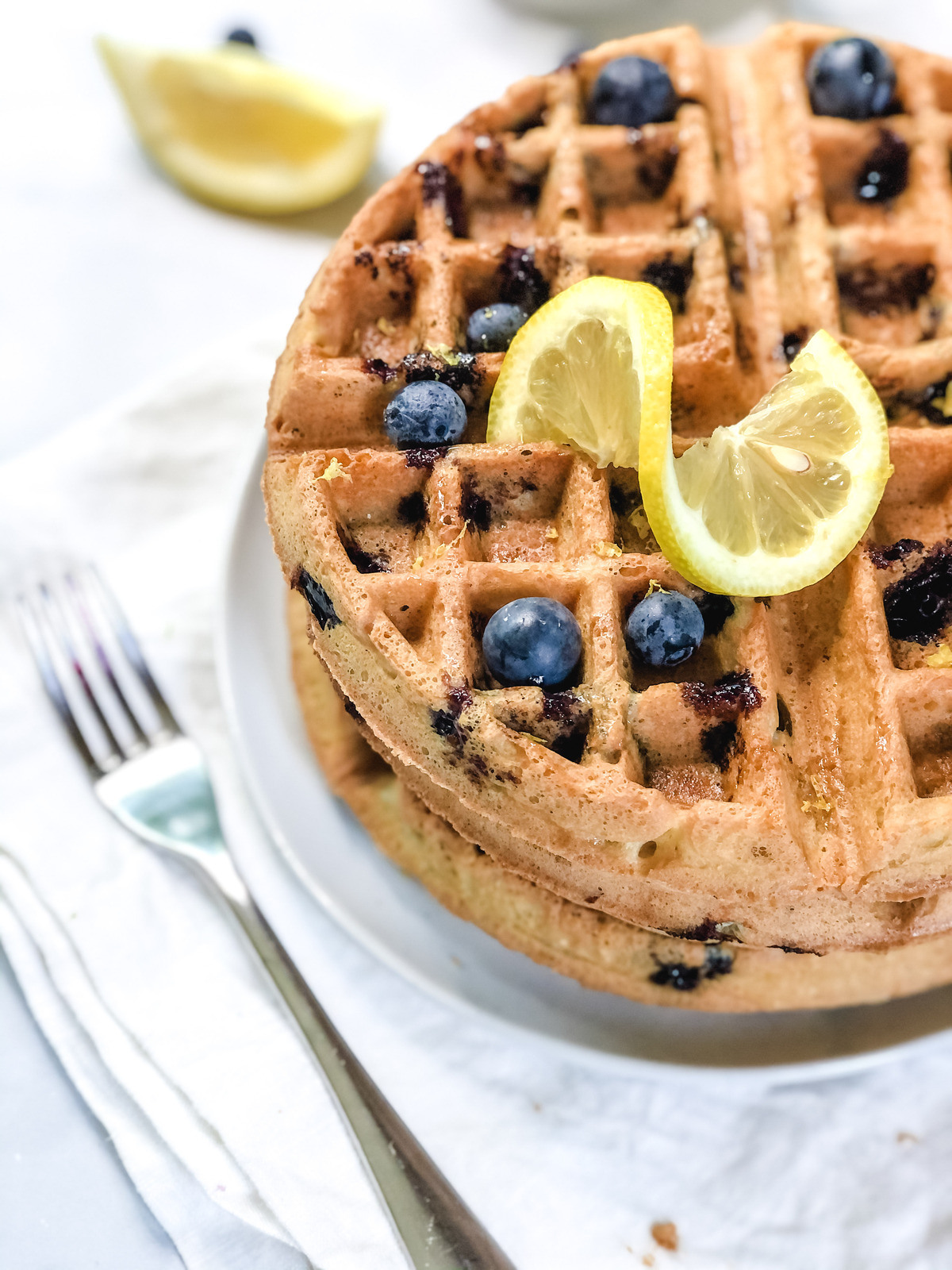 Here's another thing we learned about you this year—breakfast is your favorite meal of the day! If you love breakfast just as much as we do, you need to make these crowd-pleasing lemon blueberry waffles. They're made with almond flour, arrowroot, and coconut milk, so it's even tastier than waffles loaded with grains and dairy. Top them with lemon zest and a drizzle of maple syrup for a special occasion treat.
Recipe: Paleo-Inspired Lemon Blueberry Waffles
9) One Pan Bone-In Pork Chops with Apples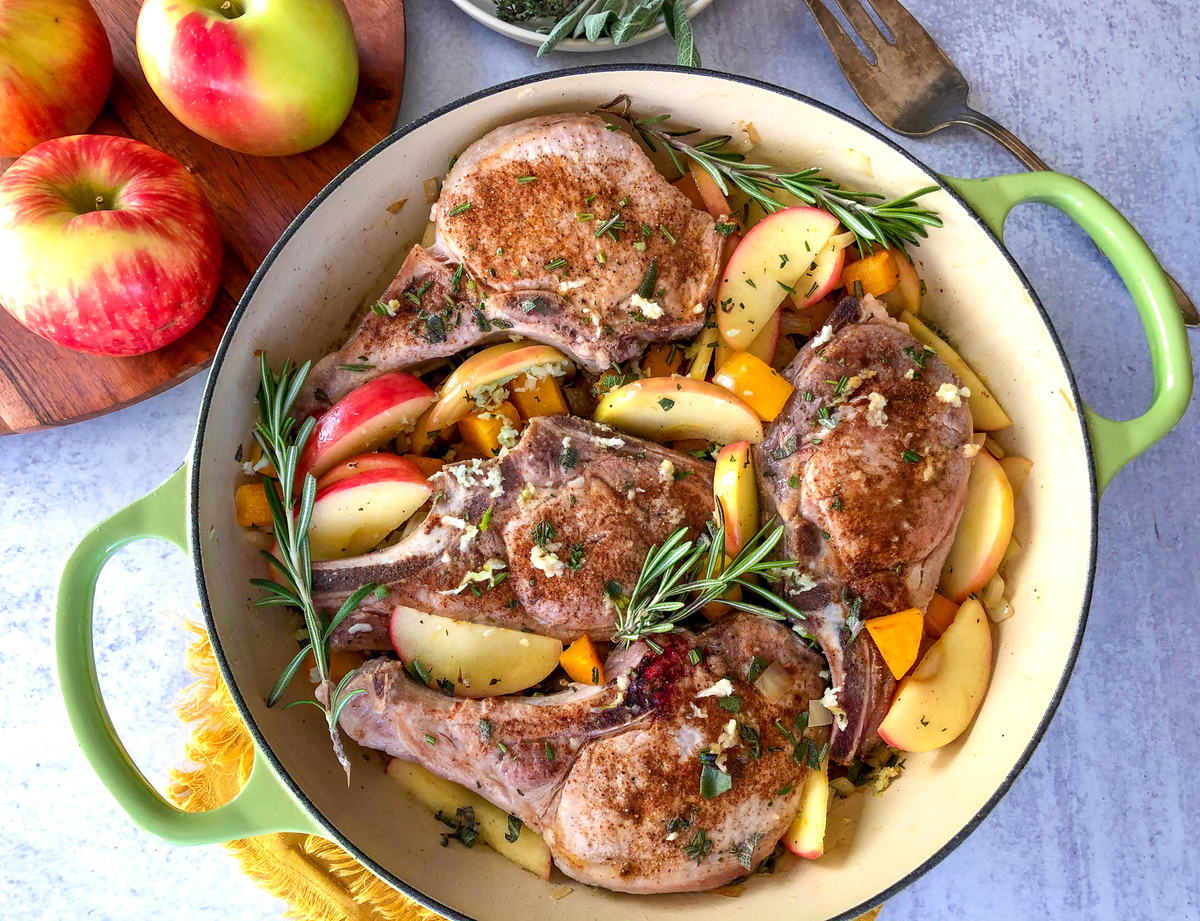 Comfort food alert! Pork chops, apples, onions, butternut squash, and fresh herbs join forces in an amazingly fragrant main dish. Best of all, you can build the savory flavors of this sweet and fatty recipe in a single Dutch oven pot for extra easy prep and cleanup.
Recipe: One Pan Bone-In Pork Chops with Apples
10) Crispy Paleo Zucchini Fritters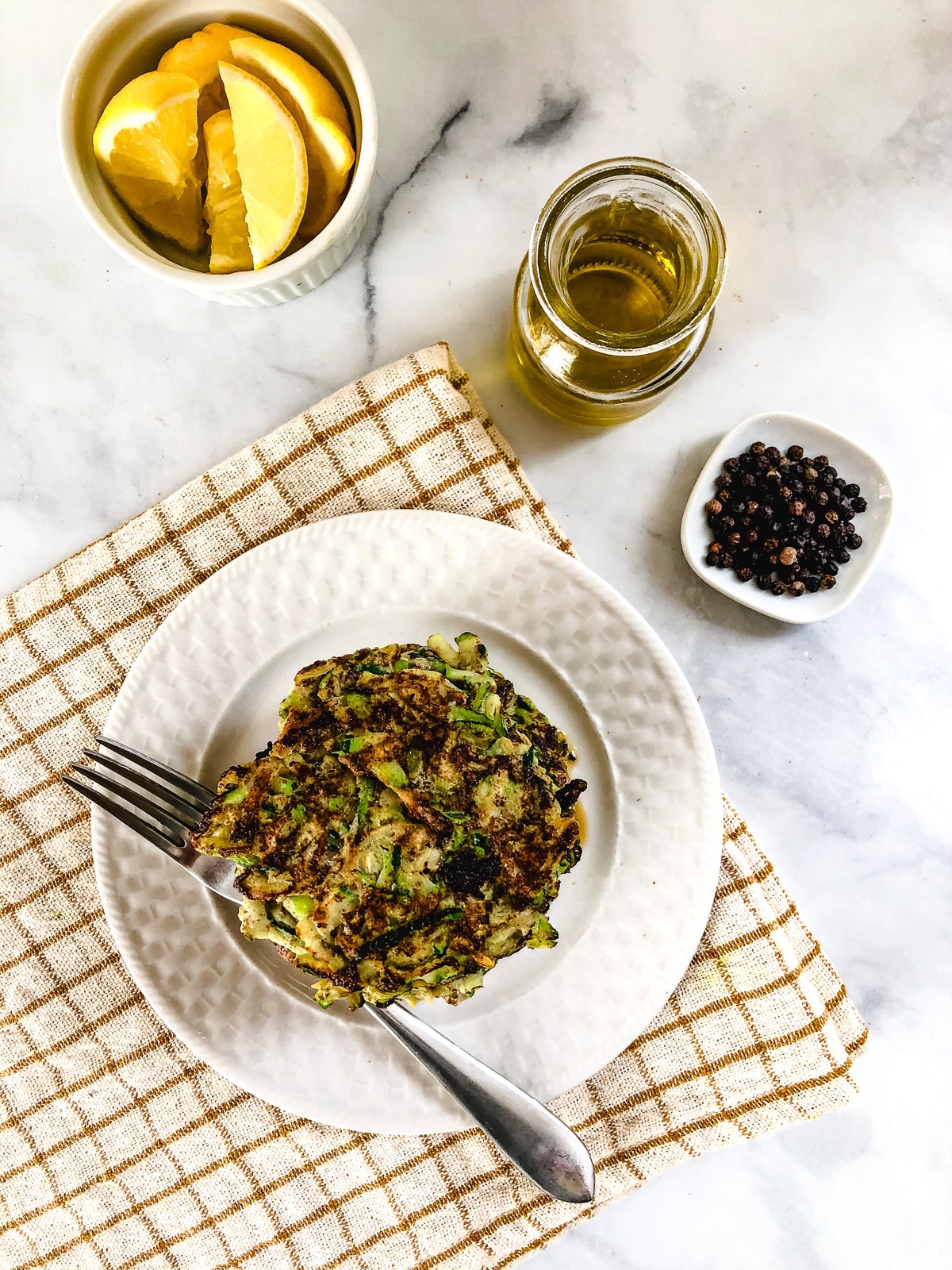 Swap your hash browns for these crispy-crunchy fritters! The trick to getting these just right is squeezing out all the moisture from the shredded zucchini before mixing it into the eggs and flax seeds to form a batter. It's a little extra work, but it will pay off—trust us!
Recipe: Crispy Paleo Zucchini Fritters
Lauren Fellows
Lauren Fellows is a experienced editor and content manager with nutrition and lifestyle brands. She has worked for multiple Paleo brands assigning and editing content.
More About The Author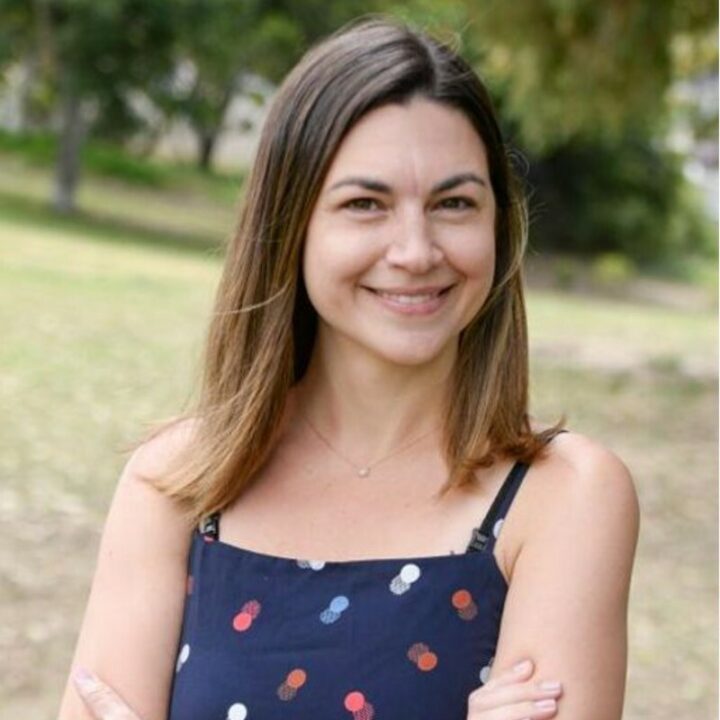 Live The Paleo Diet Lifestyle