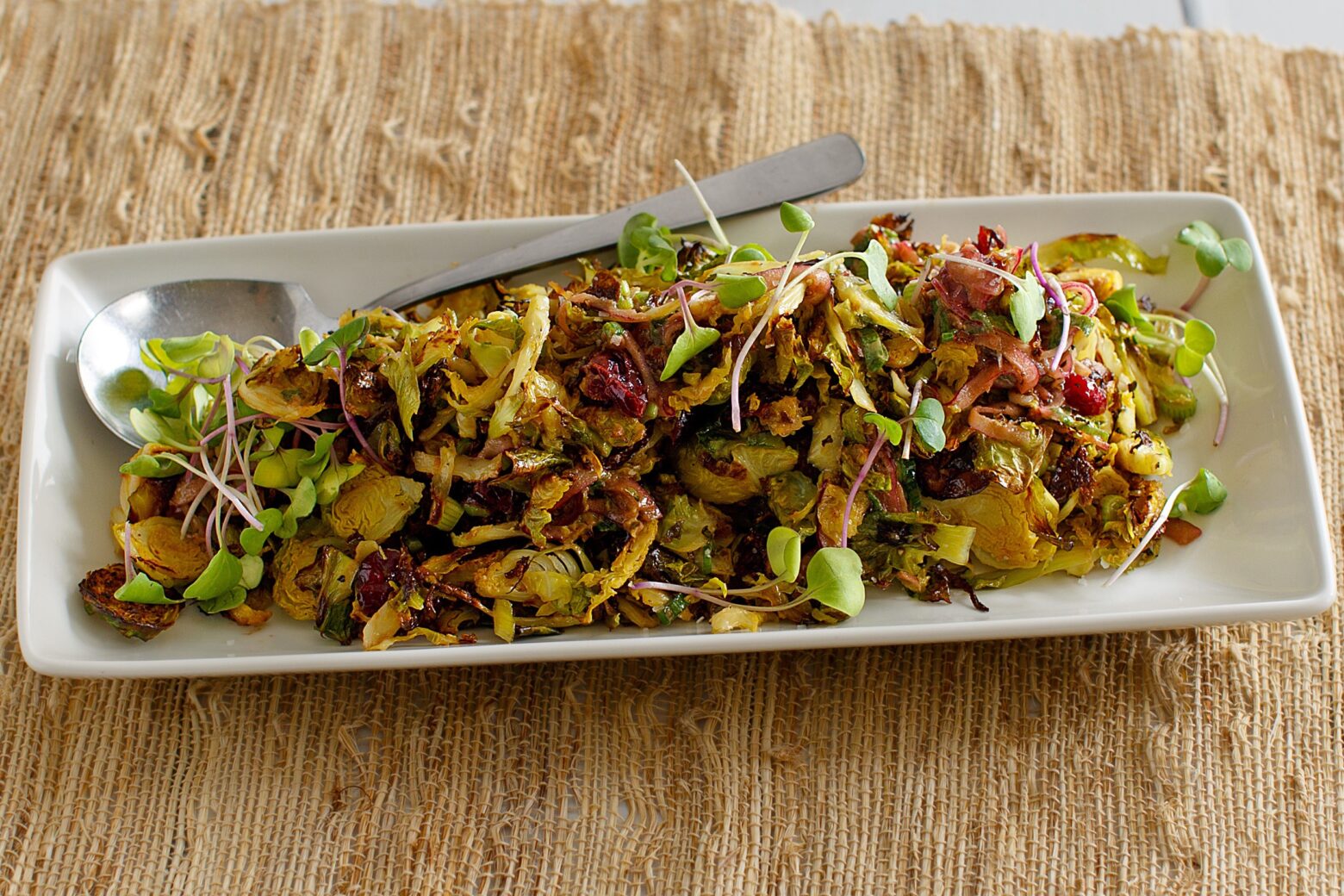 Brussels Sprouts Salad
Looking for a new twist on your Paleo Diet® salad? This unique mix of brussels sprouts and fresh natural flavors is sure to please even your pickiest eaters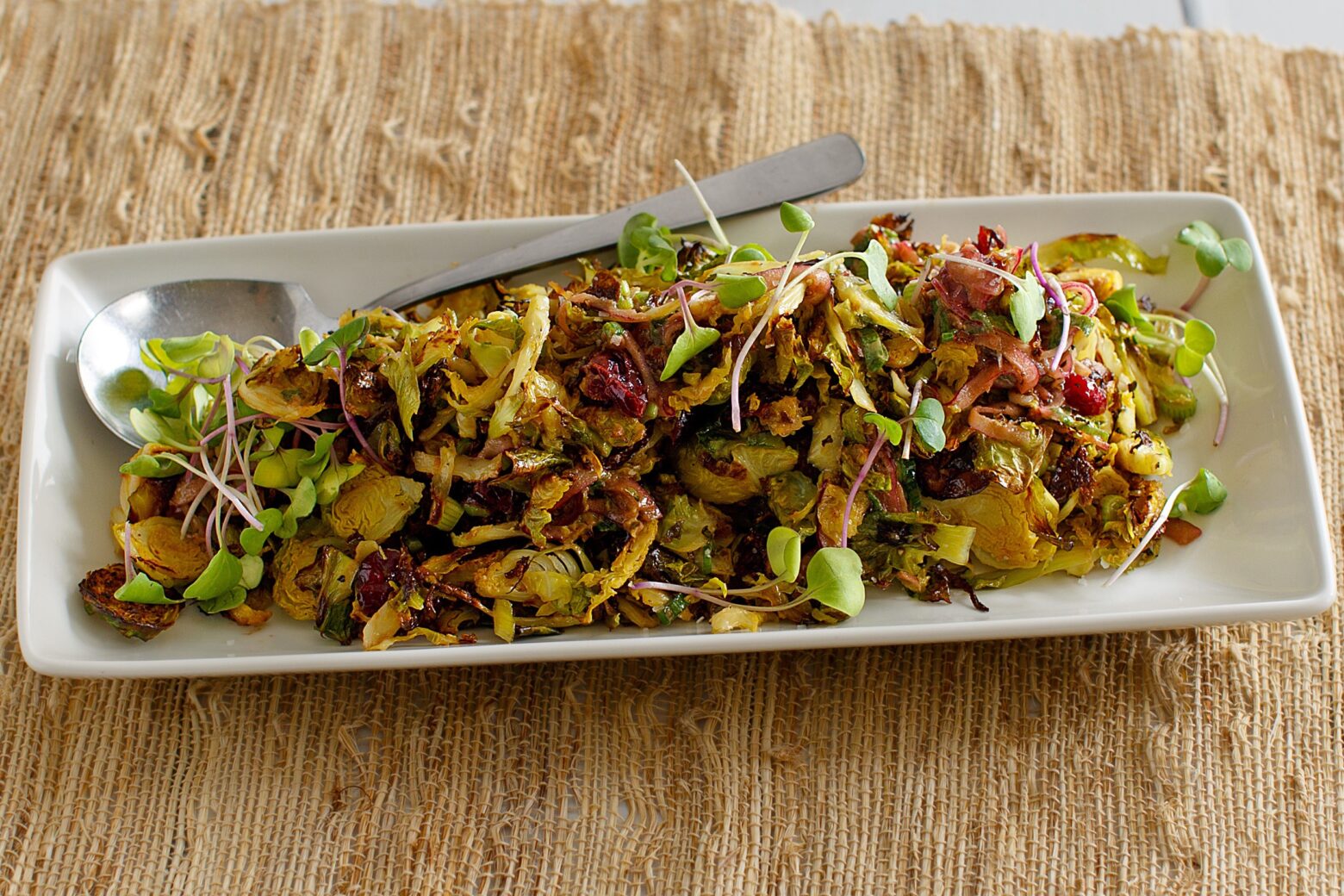 Looking for a new twist on your Paleo Diet® salad menu? This unique mix of brussels sprouts and fresh natural flavors is sure to please even the pickiest eaters at your table. Short on time? Some local grocery stores feature pre-sliced veggies to make the preparation simple and quick. We love the nutrient dense offering packed into this delightful dish. Serve it up tonight as the perfect way to top off your day!
*Note for 85/15 Paleo Diet Followers: Adding ½ cup cooked, chopped bacon to this salad isn't purely Paleo, but can be a fun way to change it up as part of your 15 percent. Be sure to use low sodium, nitrate free bacon if choosing this option. Or better yet, use low sodium turkey bacon.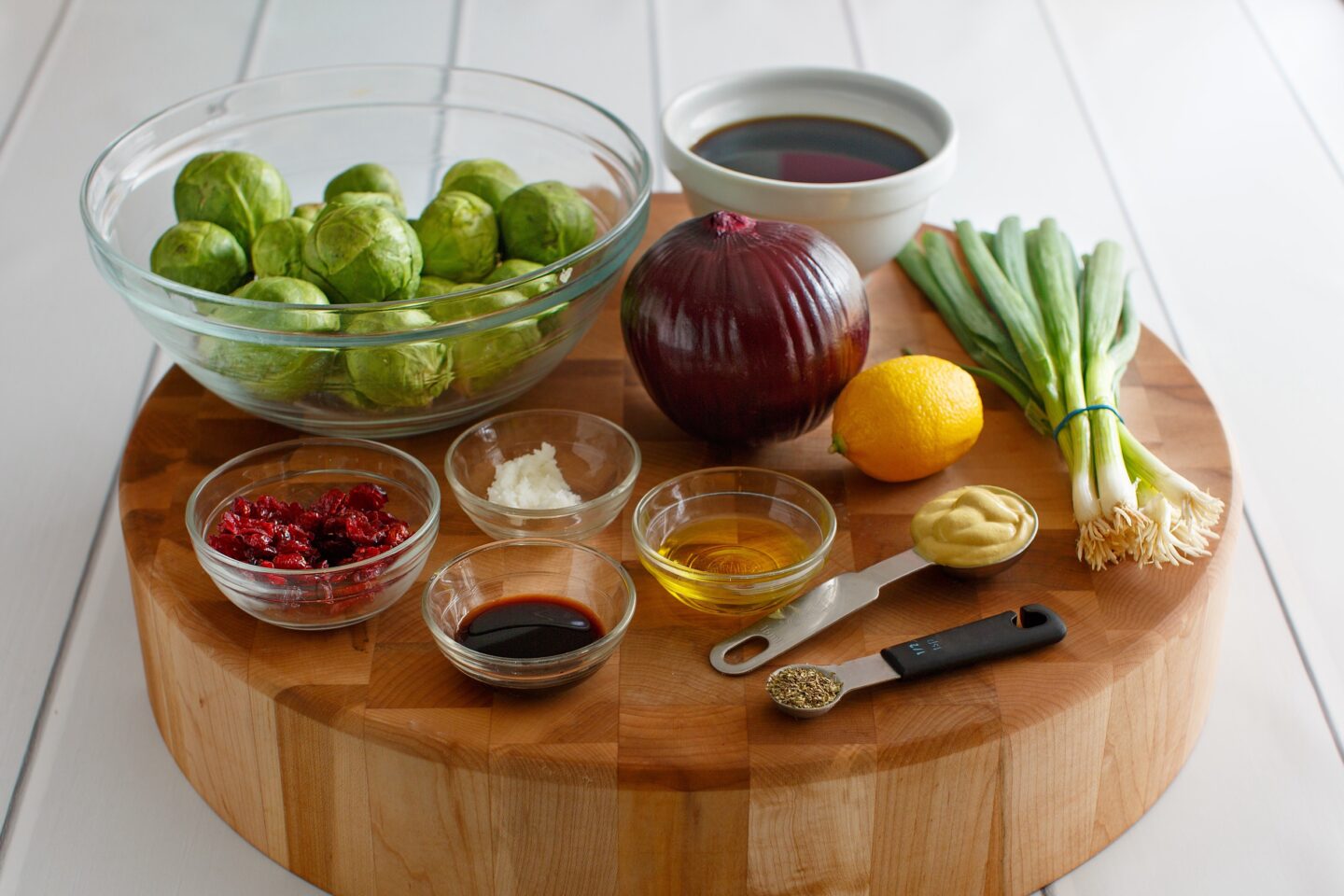 For hundreds of pure Paleo recipes be sure to check out The Real Paleo Diet Cookbook and The Real Paleo Diet Fast and Easy.
Ingredients
1 lb brussels sprouts ends trimmed

1 tbsp avocado oil

1/8 tsp ground black pepper

1/2 red onion sliced

2 tbsp organic natural dried cranberries

2 stalks green onions chopped

2 tbsp extra virgin olive oil

Juice from 1 lemon

1 tbsp balsamic vinegar

1 tsp dijon mustard

1/2 tsp dried oregano

Radish sprouts for garnish (optional)
Directions
Preheat oven to 400°F.

With a sharp knife, thinly slice the brussels sprouts lengthwise. A food processor utilizing the slicing attachment works well also.

Combine sliced brussels sprouts, avocado oil, and black pepper in a large bowl and toss until well combined.

Transfer to a baking sheet and bake for 20 minutes, stirring halfway through, until the brussels sprouts are tender and the edges are browned slightly.

While the brussels sprouts are roasting, combine the rest of the ingredients in a large mixing bowl and toss together.

Add the brussels sprouts into the bowl once they are finished roasting. Toss all ingredients together until well combined.

Season with more black pepper, if needed.

Salad may be enjoyed served either warm or cold.