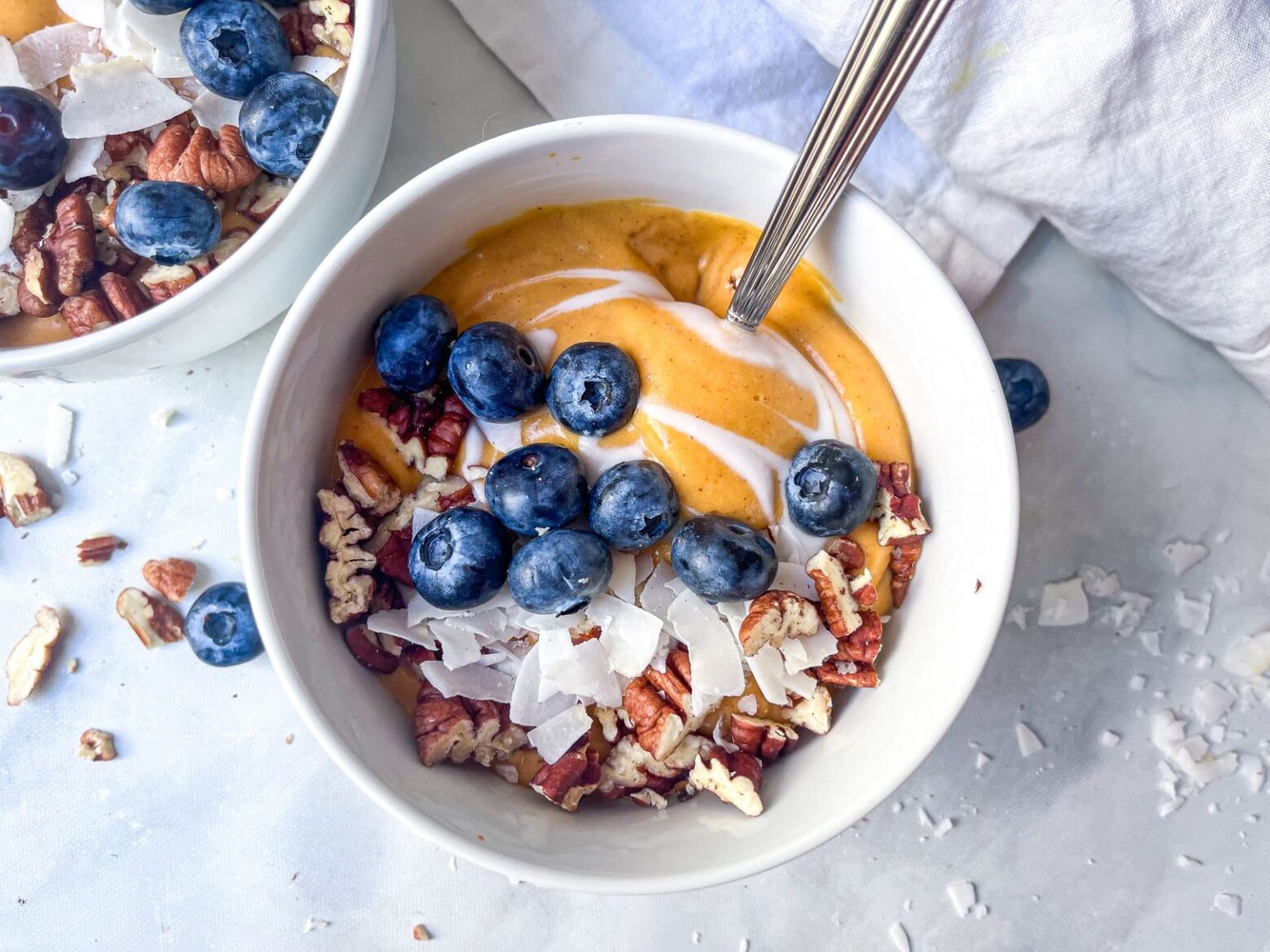 PaleoFLEX™ Sweet Potato Pie Smoothie Bowl 

You don't only have to eat greens and whole foods on The Paleo Diet. PaleoFLEX™ recipes like this Sweet Potato Pie Bowl help you stay strong and healthy, but "flex" a little without straying too far from the basic Paleo principles. We all deserve to treat ourselves and eat dishes that make us happy!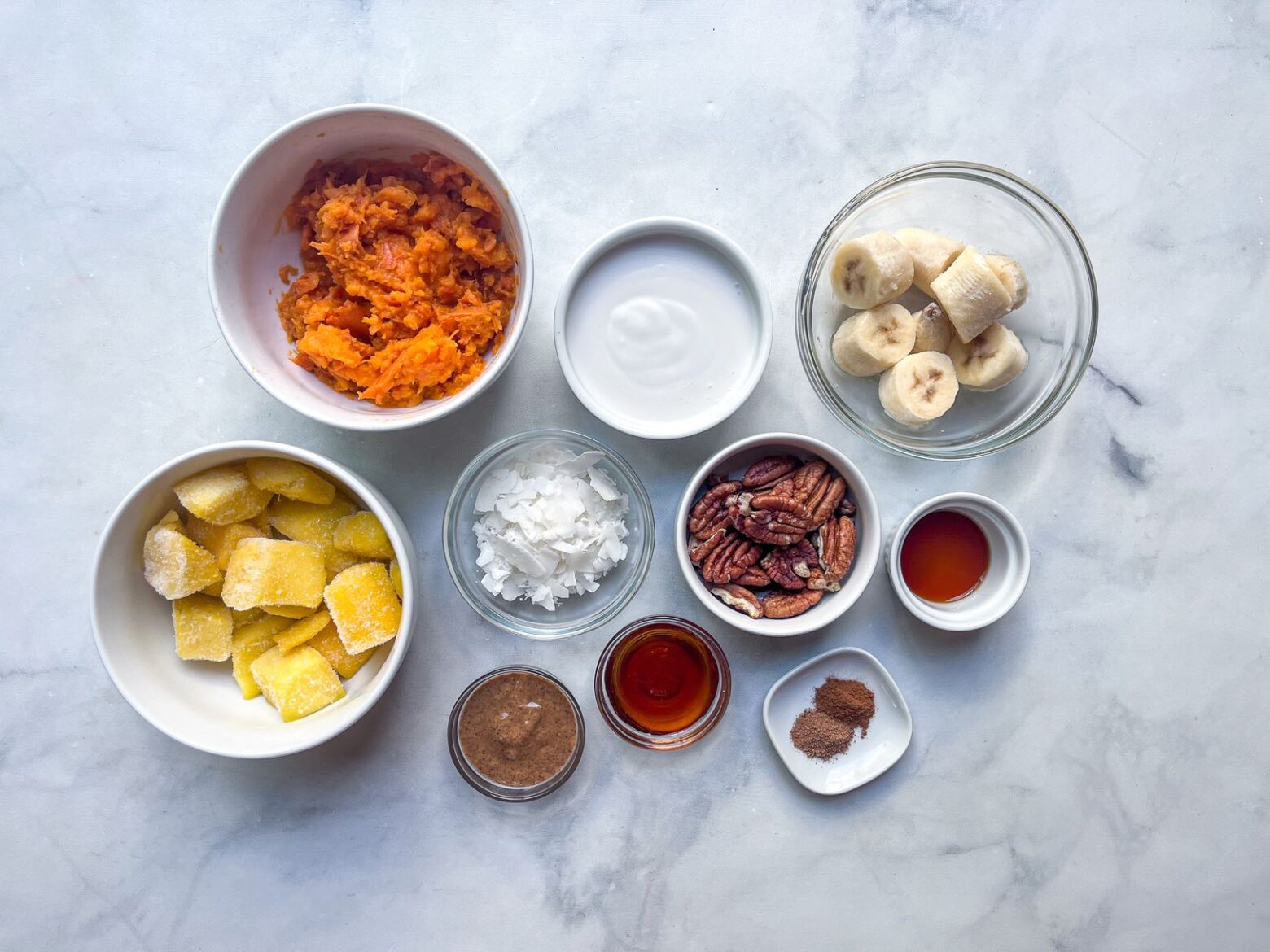 Sweet potatoes are a tasty superfood that add sweetness to any savory dish. You can put them in brownies, biscuits, and even substitute them for toast in breakfast dishes. In this PaleoFLEX smoothie bowl recipe, we mash, puree, and naturally season sweet potatoes for a satisfying treat.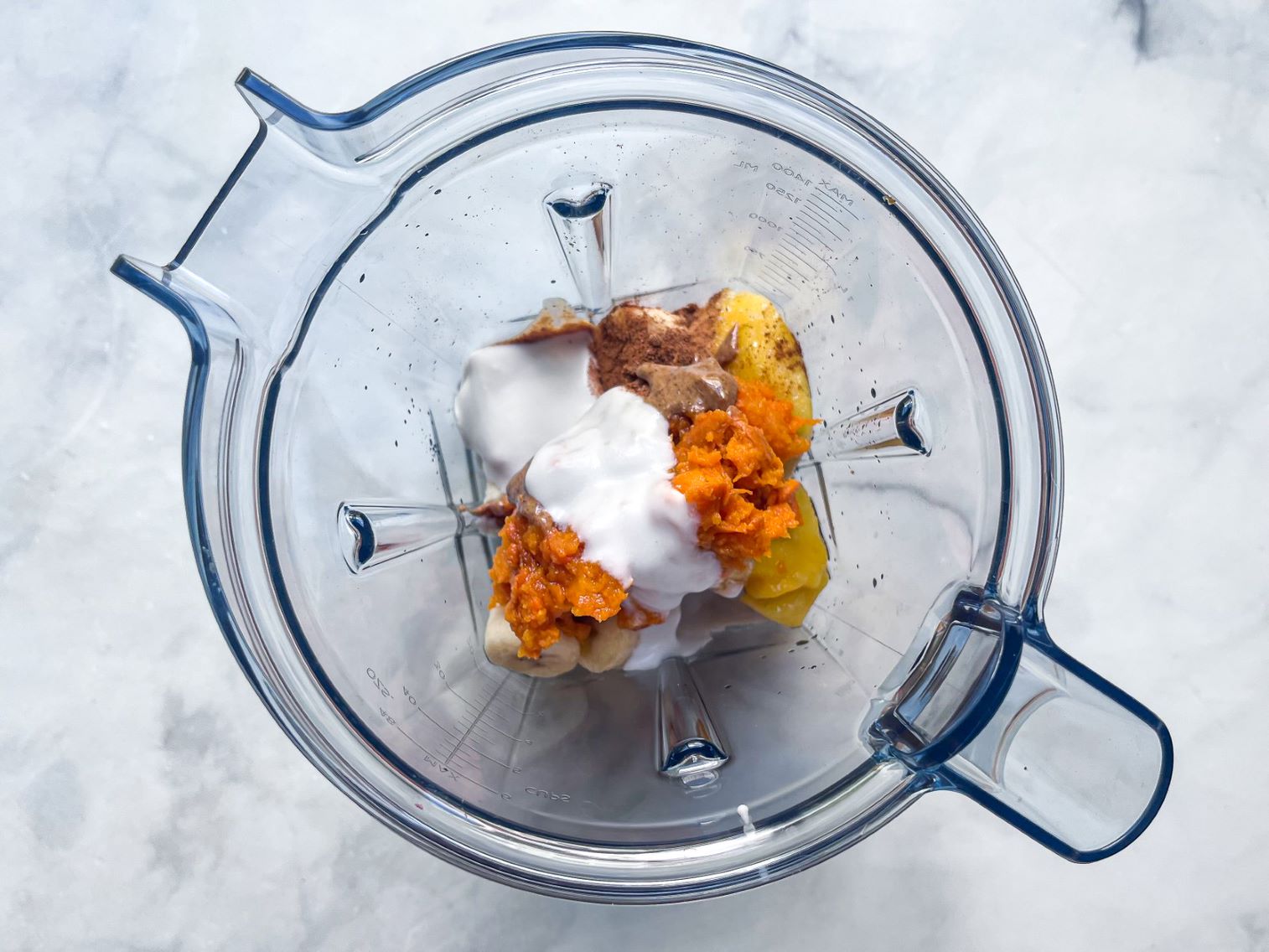 To prep the sweet potato, preheat the oven to 400°F. Prick the sweet potato a few times and place on a rimmed baking sheet, then roast for 45 minutes or until soft all the way through. When cooled, cut in half lengthwise and scoop out the flesh. Mash with a fork or potato masher until smooth.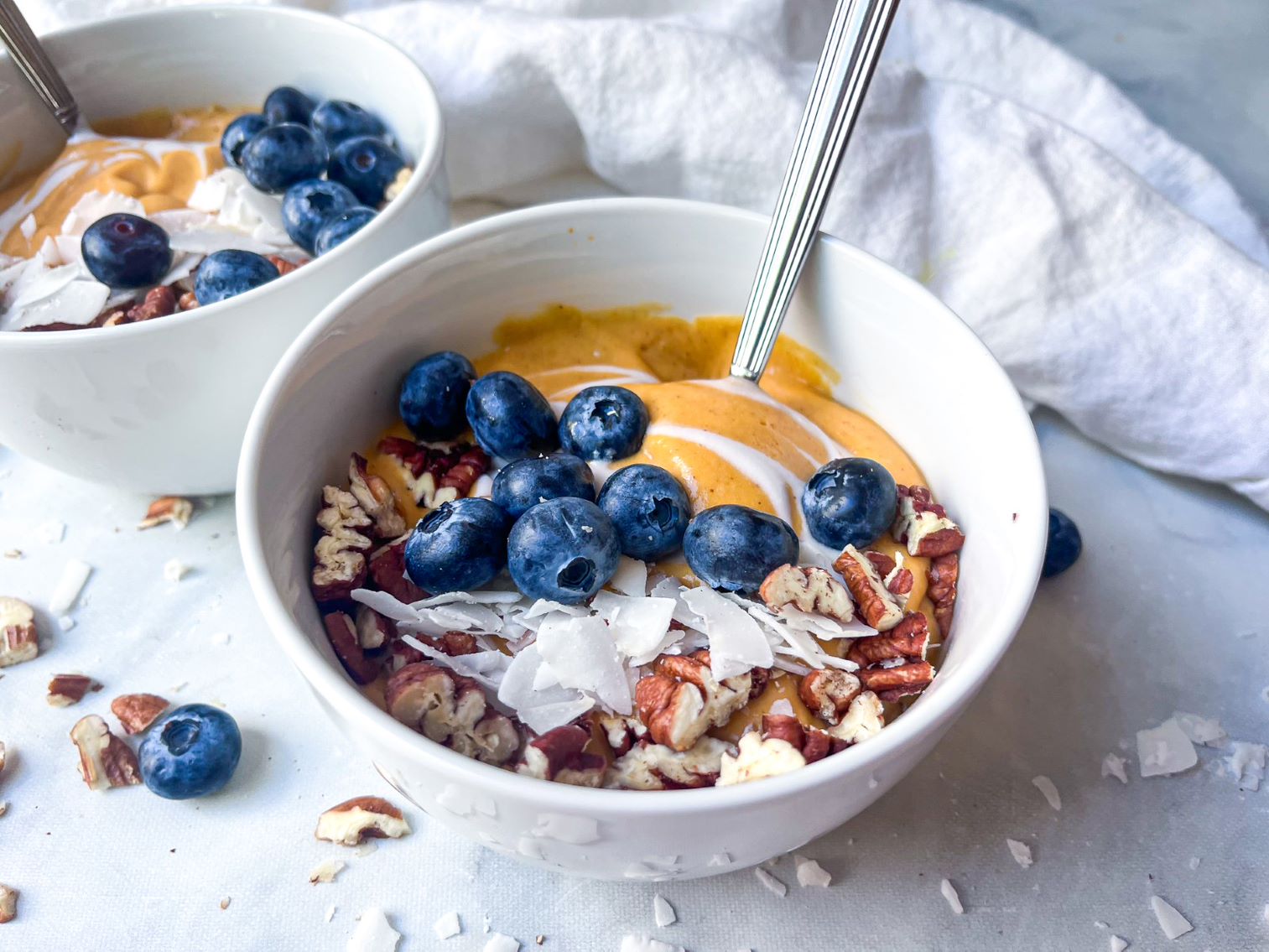 Details
Recipe by: Jess Case
Serves:

2

Meal:

Breakfast
Prep Time:

5 minutes

Total Time:

5 minutes
Ingredients
1 frozen banana, chopped

1 cups frozen mango, chopped

3/4 cups mashed sweet potato

1 tbsp almond butter

1/2 cups canned coconut milk

1 tsp pure vanilla extract

1 tbsp pure maple syrup

1/4 tsp ground nutmeg

1/4 tsp cinnamon

1/4 cups unsalted pecans, chopped and tossed