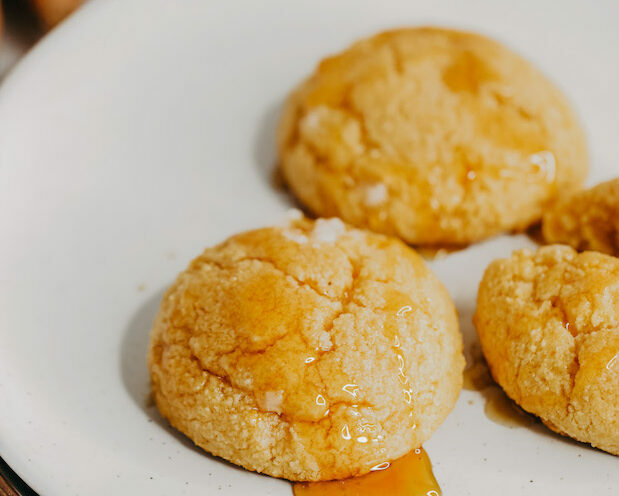 PaleoFLEX™ Sweet Potato Biscuits
Craving a warm batch of biscuits? Try this healthier version made with sweet potato puree for a naturally moist and tantalizing delight!
Biscuits are tasty, but they're usually made entirely with wheat, sugar, salt, and dairy products like milk and butter. To make them healthier, we used a combination of almond flour and sweet potato puree to build a nutrient-dense replacement that works great as a side dish at any meal.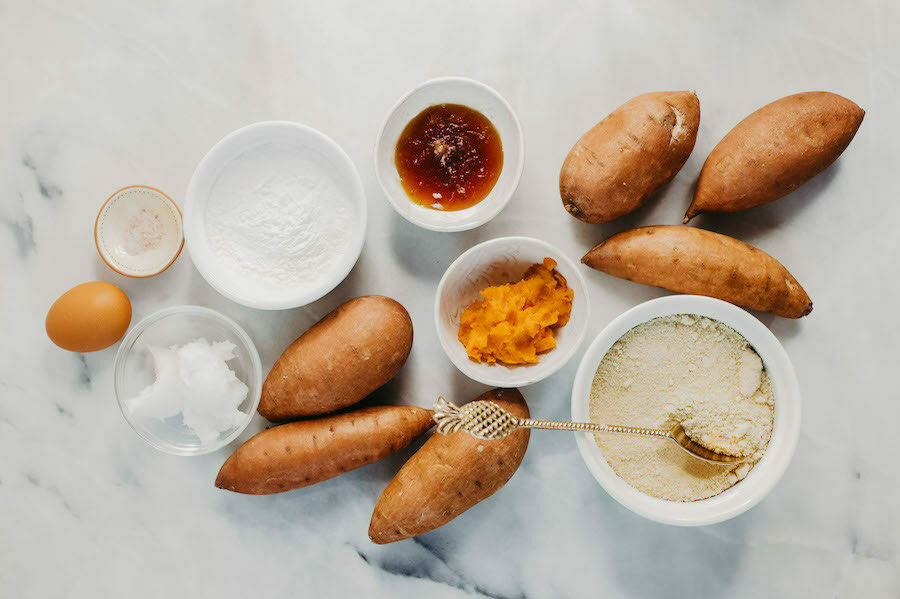 Be sure to use superfine almond flour for this recipe. You can also take regular almond flour and pulse it in a food processor if you can't find any. Fine almond flour will help achieve a nice tender biscuit that isn't grainy.
To make them, start by mixing the almond flour with arrowroot starch, which helps thicken the batter, and a bit of sea salt for flavor. Next, add the wet ingredients of sweet potato puree, coconut oil, and raw honey. You can use sweet potato puree from a can, or if you're up for it, you can roast sweet potatoes yourself, mash them finely, and add to the batter. Add the egg and baking powder last.
Next, scoop the batter onto a baking sheet and form into biscuits. Bake for about 10 minutes, then serve with coconut oil and a drizzle of honey for a real Southern-style treat!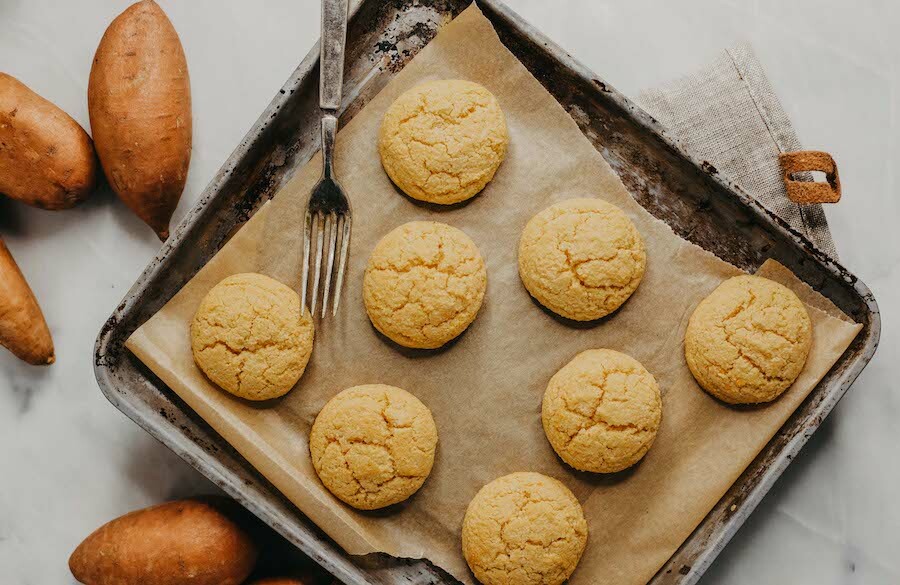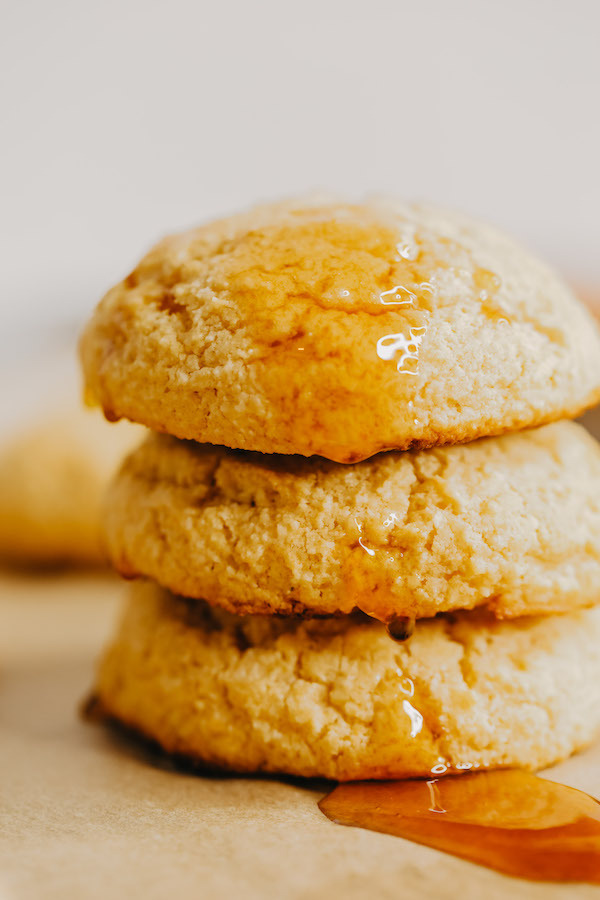 For hundreds of pure Paleo recipes be sure to check out The Real Paleo Diet Cookbook and Real Paleo Diet Fast and Easy.
Details
Prep Time:

10 minutes

Cook Time:

10 minutes

Total Time:

20 minutes
Ingredients
1 1/4 cups superfine almond flour

1/2 cups arrowroot starch

1/2 tsp sea salt

1/4 cups sweet potato puree

3 tbsp coconut oil

2 tbsp raw honey

1 egg

1 tsp baking powder
Directions
Preheat the oven to 350°F and line a baking sheet with parchment paper.

Combine the almond flour, arrowroot starch, and salt in a bowl.

Stir in the sweet potato puree, coconut oil, and raw honey. Add the egg and mix until smooth. Add the baking powder and stir again.

Use a small ice cream scoop or spoon to form biscuits on the prepared baking sheet. Pat the biscuits down slightly and round the edges to form them into biscuit shapes. Set in the oven and bake for 10-11 minutes.

Cool slightly, then serve with coconut oil and an extra drizzle of honey for a real treat!