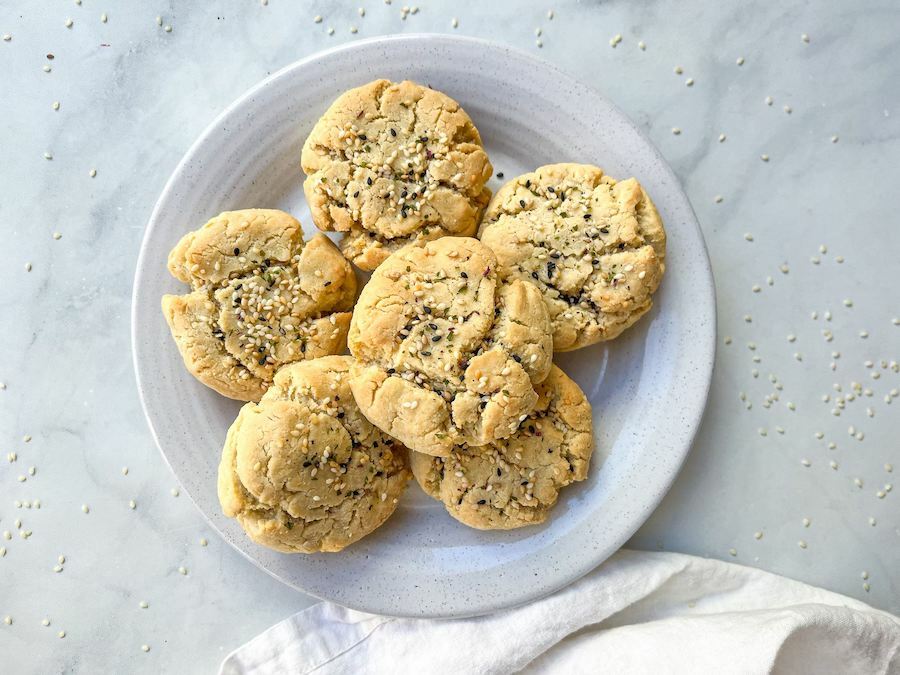 PaleoFLEX™ Homemade Biscuits
Craving fluffy biscuits alongside your favorite comfort meals? Bake up these healthier-for-you PaleoFLEX™ homemade biscuits in less than 30 minutes!
Traditional biscuits are typically made with a combination of grain flour, sugar, salt, butter, and milk – definitely not Paleo! This recipe uses almond flour in place of regular flour, coconut oil instead of butter, and a splash of apple cider vinegar for just a touch of acidity. These ingredients come together for a savory homemade biscuit that will have everyone at the table asking for more!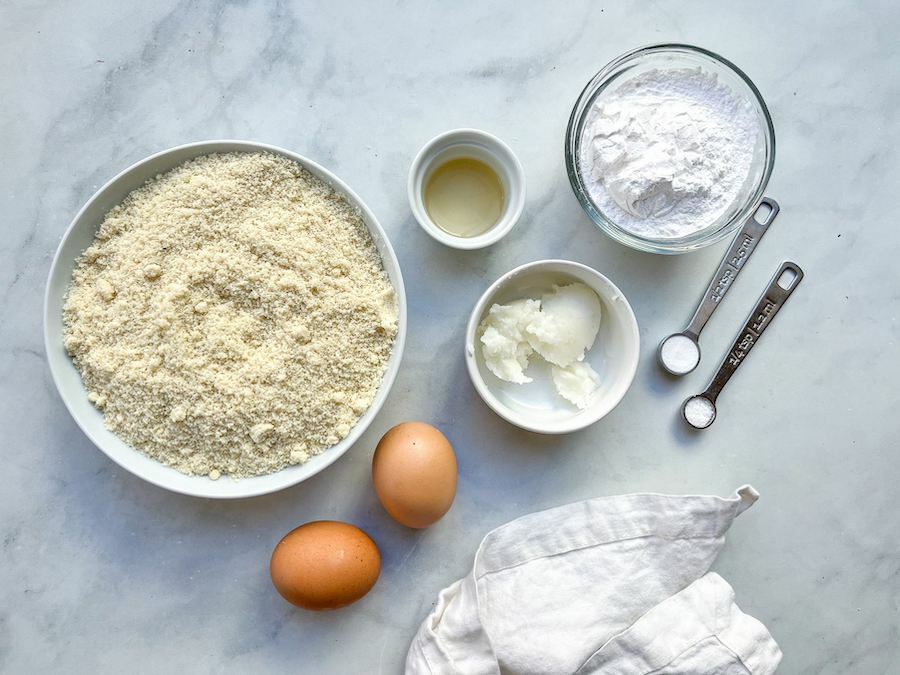 You only need about 10 minutes of prep time to bring these biscuits together. Start by measuring out the dry ingredients in one bowl, then whisk the eggs with the apple cider vinegar in another bowl. Add the dry to the wet and mix until a dough forms. Add the melted coconut oil and use your hands to combine well.
Next, divide the dough into six equal portions and roll each out into a ball. Flatten each ball into a disc, set on a baking sheet, and sprinkle with seeds. We used a combination of sesame and poppy seeds, but you can use sunflower seeds, flax seeds, or even a dash of your favorite spices to bring out that savory flavor. Cumin, rosemary, or thyme would be excellent choices!
Bake your homemade biscuits in a preheated 400°F oven for 10-15 minutes, or until golden brown. Serve warm alongside soup, a roast, or any other comfort meal you desire.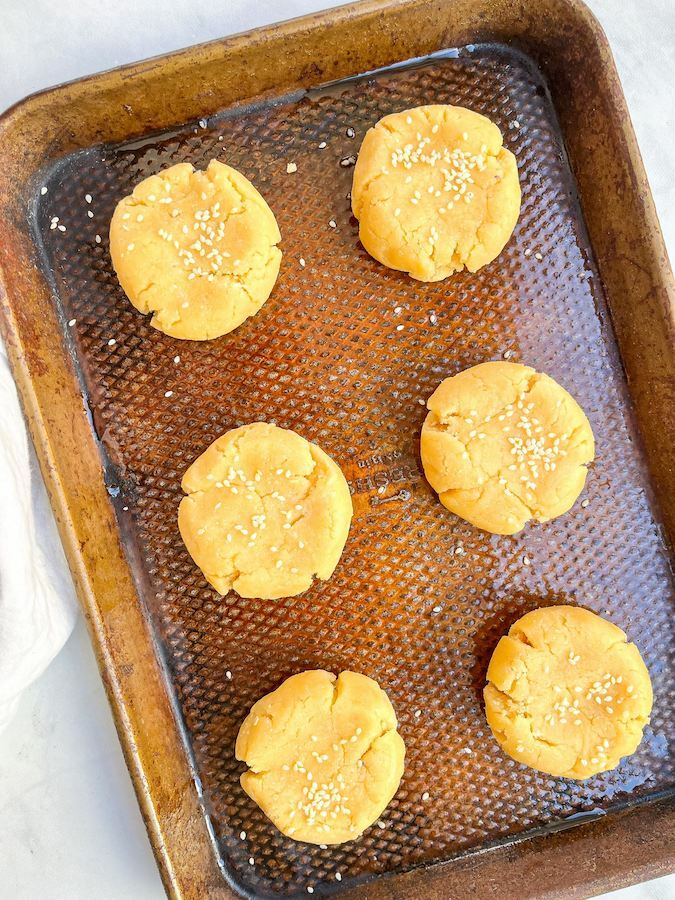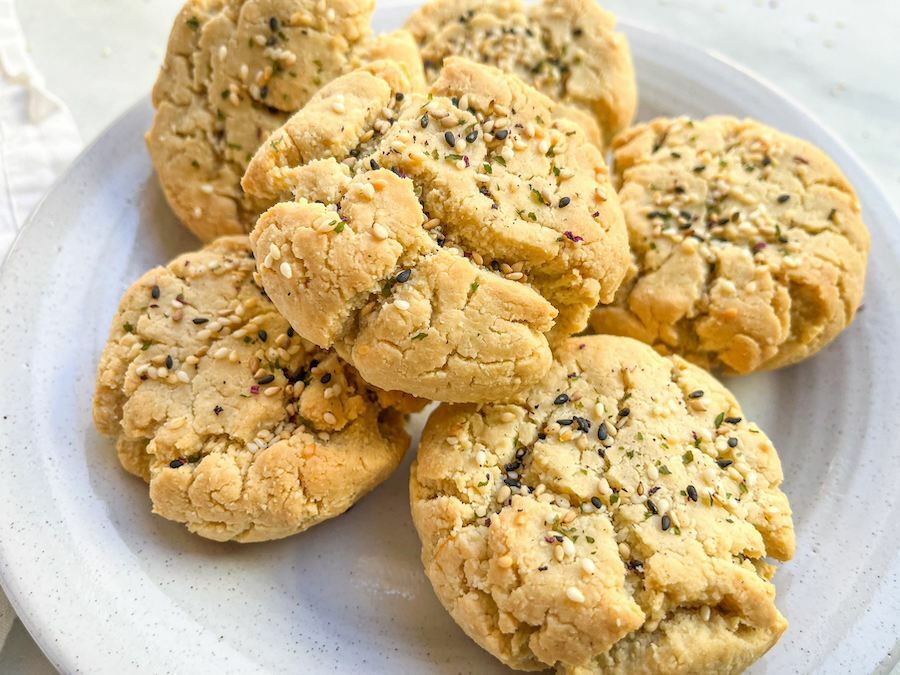 Love our recipes? Make going Paleo even easier and download our 7-Day and 28-Day digital meal plans!
Details
Prep Time:

10 minutes

Cook Time:

15 minutes

Total Time:

25 minutes
Ingredients
2 cups fine almond flour

1/2 cups arrowroot flour

1/4 tsp salt

1/2 tsp baking soda

2 eggs

1 tsp apple cider vinegar

3 tbsp coconut oil, melted

2 tbsp sesame seeds

2 tbsp poppy seeds
Directions
Preheat the oven to 400°F.

In a medium mixing bowl, combine the almond flour, arrowroot flour, salt and baking soda until well combined.

In a large mixing bowl, whisk the eggs and apple cider vinegar until combined. Add the dry mixture into the wet ingredients and stir to combine.

Add the melted coconut oil and mix until combined. The dough should be thick and easy to roll.

Divide the dough into six, then roll each into a ball. Flatten them into a disc and set on a baking sheet. Sprinkle evenly with sesame and poppy seeds.

Bake the biscuits for 10-15 minutes, or until golden brown. Serve them while they're warm!