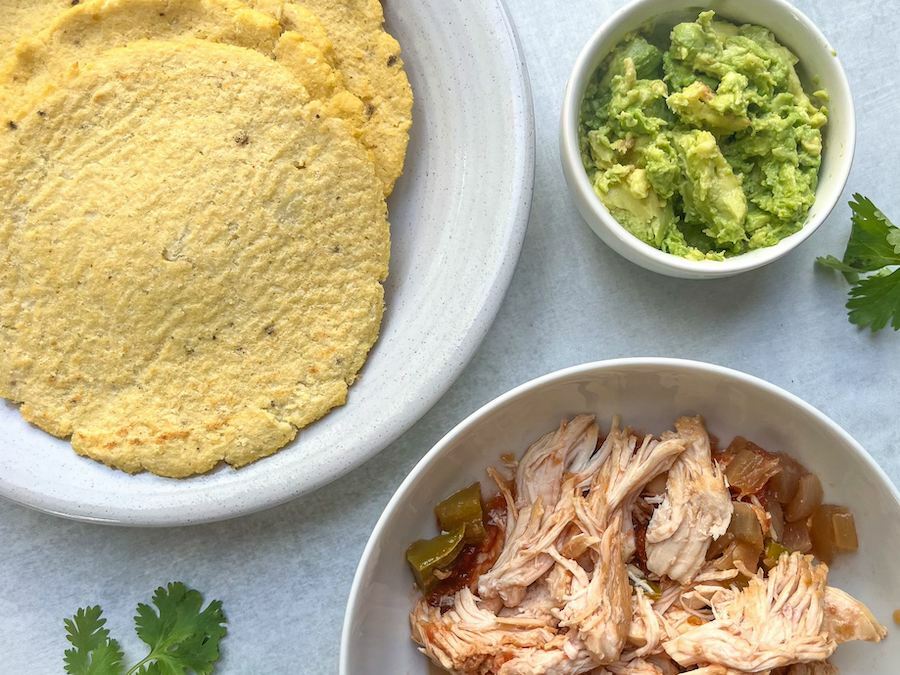 PaleoFLEX™ Cauliflower Tortillas
Yes, you can still enjoy taco night on The Paleo Diet®! These four-ingredient cauliflower tortillas fold up just like a regular soft taco, but without the corn or wheat.
Cauliflower comes to the rescue yet again in this easy, gluten-free tortilla recipe. Mix riced cauliflower with eggs, salt, and pepper to form an easy dough, then just press into a tortilla shape, bake, and enjoy!
As you probably already knew, cauliflower is a great power ingredient. It's filled with antioxidants, fiber, B vitamins, other nutrients that help support digestion, brain health, and even protect against cancer.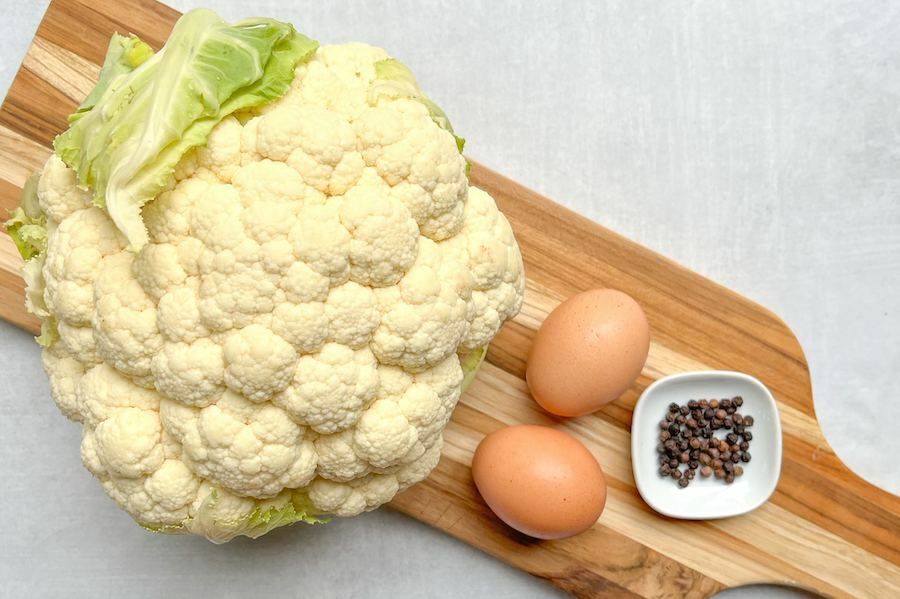 Despite the health benefits of these tasty tortillas, we still consider them PaleoFLEX™ because we're recreating a typically less-than-healthy food. Plus, we added a small amount of salt to enhance the flavor of these cauliflower tortillas. Just as a reminder, TRUEPALEO™ recipes never have any added sodium!
To make your cauliflower tortillas, start with cauliflower rice. You can buy it fresh or frozen at the store, or make your own by pulsing cauliflower florets in a food processor until it's the consistency of short-grain rice.
Next: Be sure to get all the liquid out! This is the key to making tortillas that won't fall apart. Use a cheesecloth or paper towel to squeeze out all the water, then set the dried rice out in a large mixing bowl. Add salt, pepper, and eggs, and mix well. You should be able to form into six evenly shaped balls, but if the consistency is still too wet, add a bit of coconut flour or arrowroot starch until it's easier to manage. You shouldn't need much more than ¼ cup.
Place each of the dough balls onto a baking sheet, and press down to create a tortilla shape. Bake at 375°F for 12 minutes, then flip and bake another 5 minutes. Your tortillas should be dry and firm, yet still pliable.
Fill with chicken, guacamole, or any of your other favorite taco fillings. Serve and enjoy!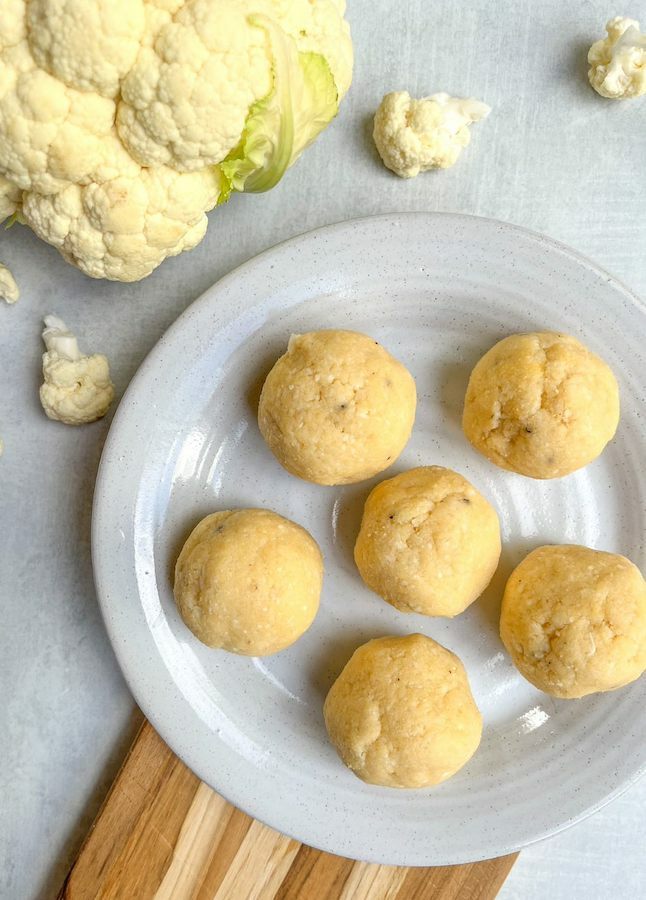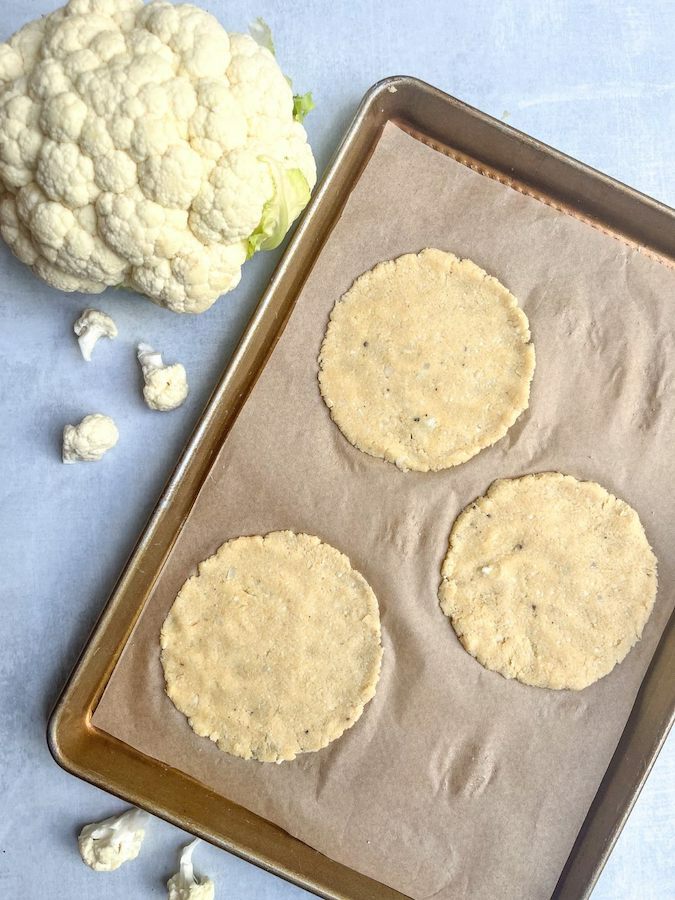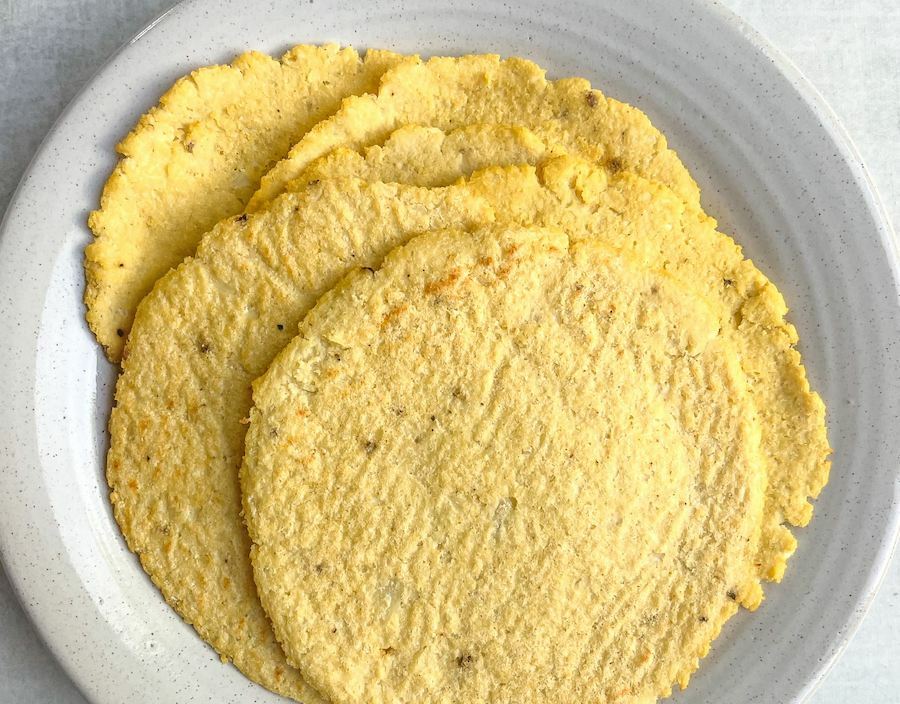 Love our recipes? Make going Paleo even easier and download our 7-Day and 28-Day digital meal plans!
Details
Prep Time:

20 minutes

Cook Time:

20 minutes

Total Time:

40 minutes
Ingredients
1 head of cauliflower

1/4 tsp salt

1/4 tsp black pepper

2 eggs, beaten

coconut flour, as needed
Directions
Preheat the oven to 375°F and line a baking sheet with parchment paper.

Chop the cauliflower into florets, then put in a food processor and pulse until it's the texture of rice.

Transfer the cauliflower rice to a large microwave-safe bowl. Add 2 tablespoons of water, cover with plastic wrap, and microwave on High for 4-5 minutes, or until tender.

Let the cauliflower cool, then add to a cheesecloth or tea towel and squeeze as much liquid out as you can. Set the cauliflower in a large bowl and season with the salt and pepper. Combine well, then add the beaten eggs. Mix until it's well combined.

Divide the cauliflower into 6 balls. If it's too wet and sticky to handle, add a little coconut flour. You can use arrowroot starch if you don't have coconut flour.

Set the cauliflower balls on the prepared baking sheet. Pat the balls into rounds about ¼ inch thick and 4 ½ inches in diameter.

Bake for about 12 minutes, then carefully flip using a wide spatula. Cook another 5 minutes, or until it's dry and firm.

Add your favorite fillings, fold it over, and enjoy your Paleo tacos while they're warm!