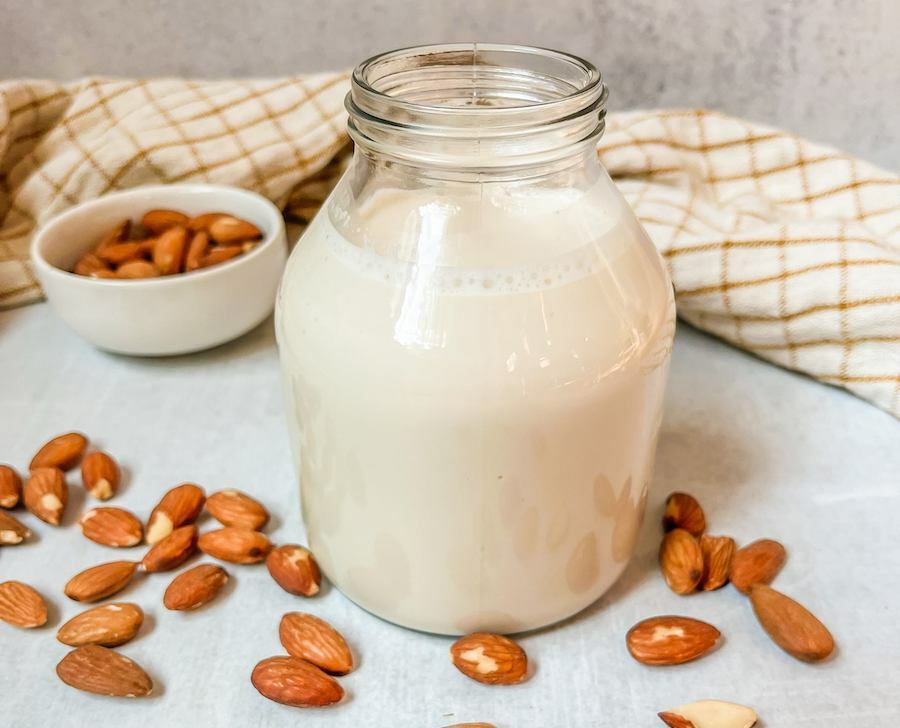 Homemade Almond Milk
Skip the additives and preservatives in store-bought almond milk, make your own!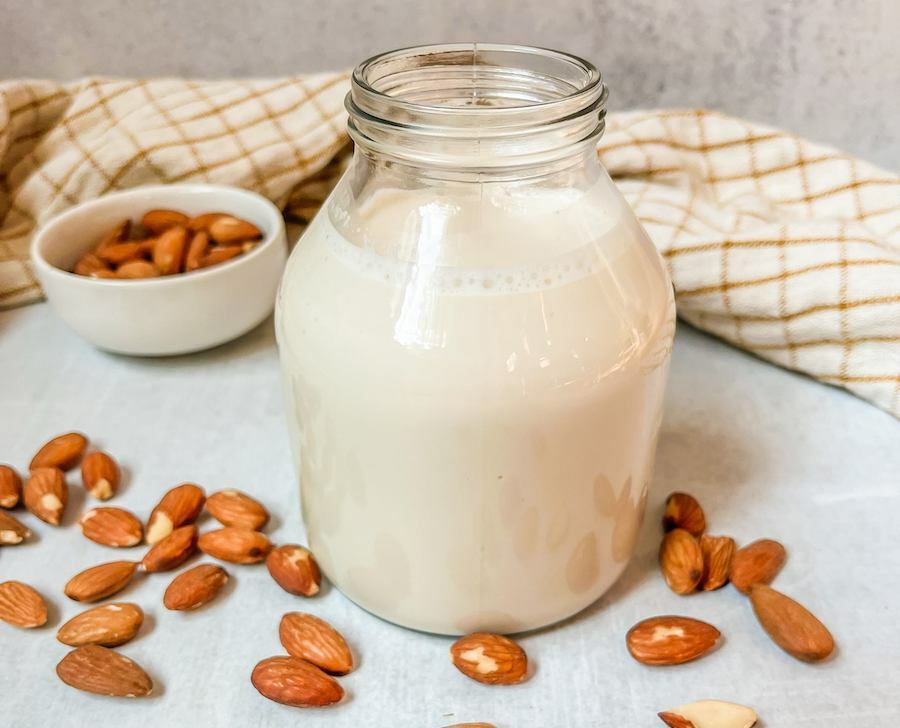 Ever wondered how to make almond milk at home? It's easy – all you need are two ingredients, and a few basic kitchen tools.
Homemade almond milk isn't just tastier and cheaper than store bought – it's a lot healthier, too! Many store brands use additives like carrageenan, which may cause inflammation, bloating, and indigestion. Some commercial almond milks also add salt, which make them off limits on TRUEPALEO™!
To make almond milk at home, the only ingredients you really need are almonds and fresh filtered water.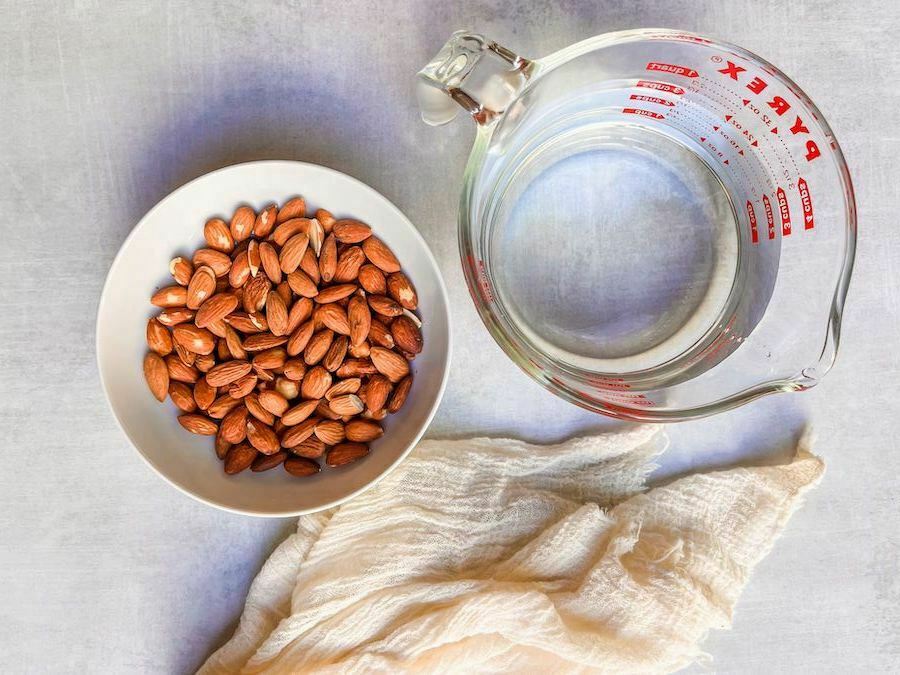 You'll also need this kitchen equipment:
A Mason jar to soak the almonds overnight, then to store the final product.
A colander or strainer to drain the almonds well.
A blender or food processor to puree the soaked almonds.
A cheesecloth to squeeze out all the pulp.
Start by soaking the almonds overnight in water. This will help soften them up so they blend easily into a puree.
The next day, strain out all the water and blend in a food processor or blender until smooth. Use a cheesecloth to squeeze out all the almond milk, then store in a Mason jar in the fridge for 4-5 days.
Enjoy your DIY almond milk in coffee, or serve with Paleo granola!
Stop: Don't throw out the almond pulp! You can use it to make almond meal for baked goods. Turn the oven on the lowest temp, and spread the almonds in a single layer on a baking sheet. Bake until it's dried out. You can also grind it up again to make it extra fine almond flour! Store for use in recipes like:
Tip: Yes, you can make cashew milk the same way! Simply use cashew nuts instead of almonds, and follow the same directions.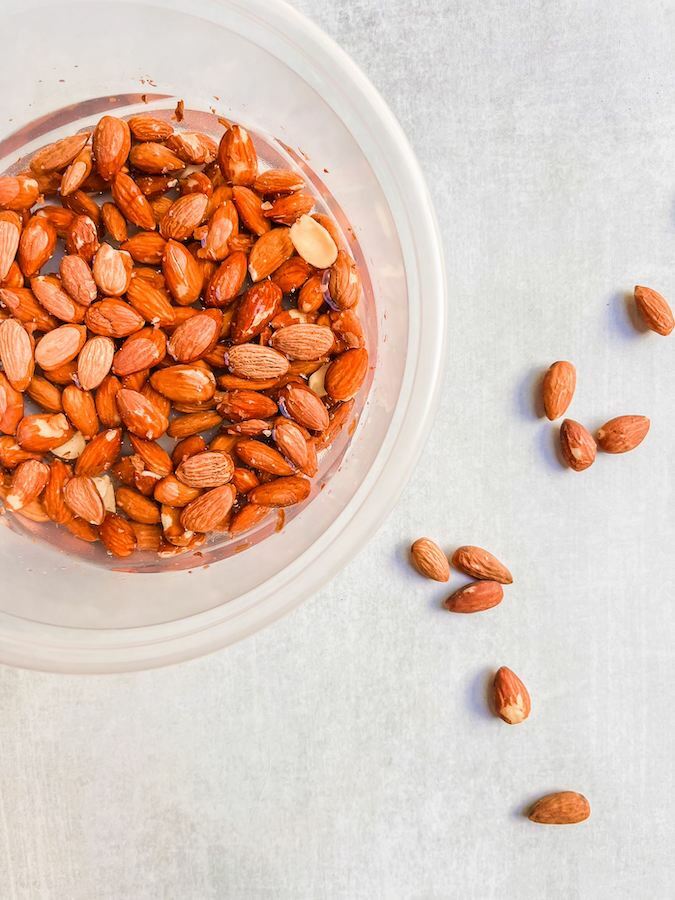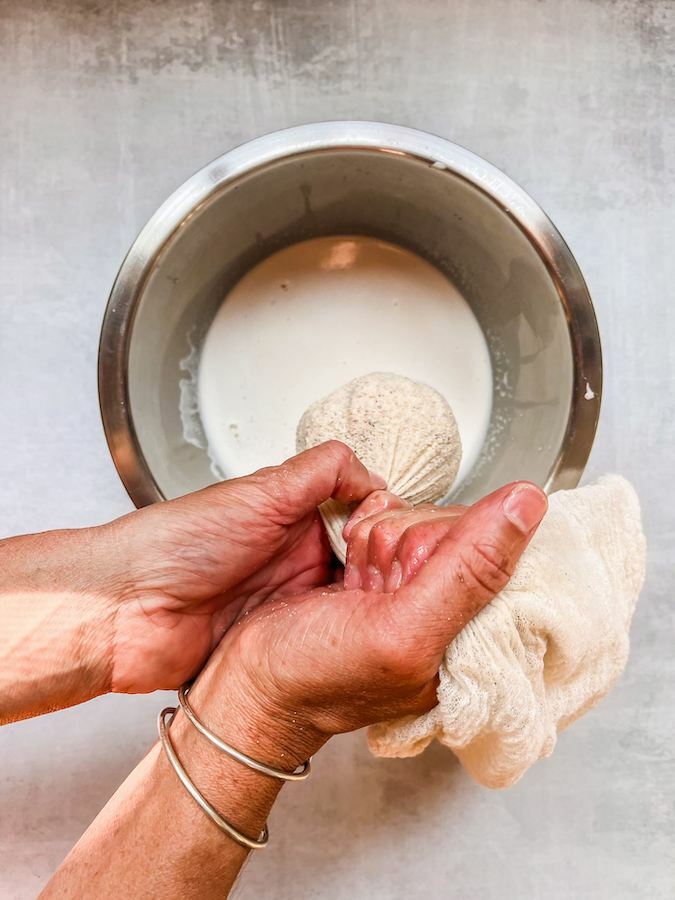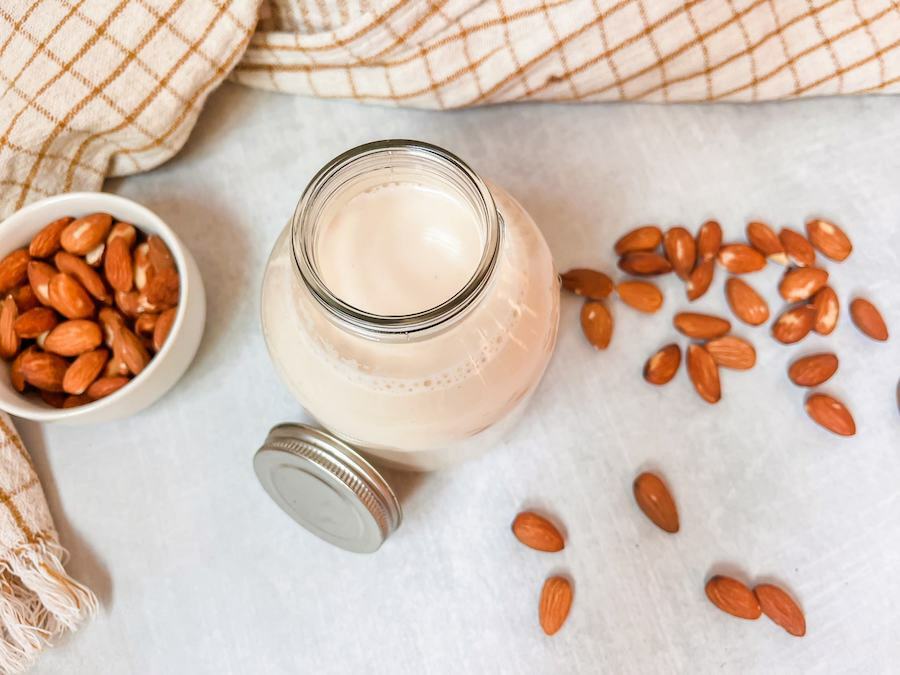 Love our recipes? Make going Paleo even easier and download our 7-Day and 28-Day digital meal plans!
Ingredients
1 cups raw almonds

3 cups filtered water, plus more for soaking
Directions
Place the almonds in a Mason jar, or another container with a tight-fitting lid. Cover with about two inches of filtered water and close tightly. Refrigerate overnight.

The next day, drain the almonds through a colander and rinse them quickly. Place the almonds in a blender with 3 cups of filtered water.

Blend on low for about 30 seconds, then turn the mixer on high and continue to blend until the mixture is frothy and white.

Place half of the almond puree in a cheesecloth over a bowl. Carefully squeeze all the liquid out into the bowl, then repeat with the remaining almonds.

Pour the almond milk into a Mason jar. Store in the refrigerator for up to five days.