Healthy Apple Crisp
Looking for a way to use up leftover apples? This grain-free apple crisp tops gooey apple slices with a nutty mixture for a healthy dessert that's ready in just an hour.
You don't need oats for a crispy-crunchy apple crisp! We swapped the unhealthy grains for protein-packed walnuts, pecans, and flaxseeds, and used almond flour instead of regular flour. The end result is a tasty dessert perfect for a holiday—or even just enjoying on your own.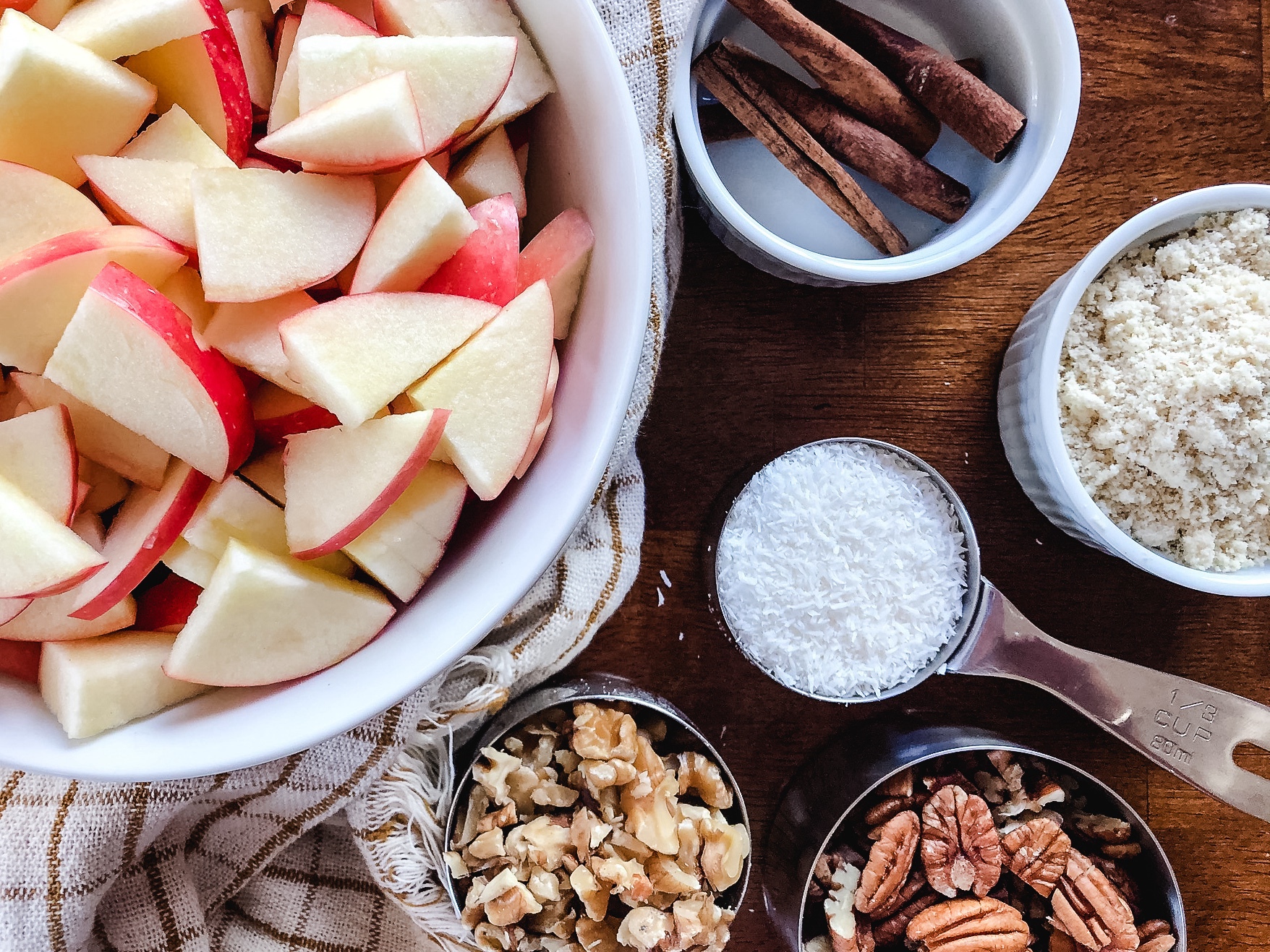 Start by slicing six apples, or dice them if you prefer. If you can, use a combination of apples like granny smith, honeycrisp, pink lady, or braeburn for a nice textural contrast. You can peel them if you wish, but I didn't peel mine.
Toss the apples with lemon juice, cinnamon, and nutmeg. Set in a greased baking dish while you mix together the nuts, coconut flakes, almond flour, and coconut oil for the topping. Evenly distribute the topping over the apples, then bake in the oven until hot and bubbly.
Serve your healthy apple crisp warm, topped with fresh coconut whipped cream if you wish!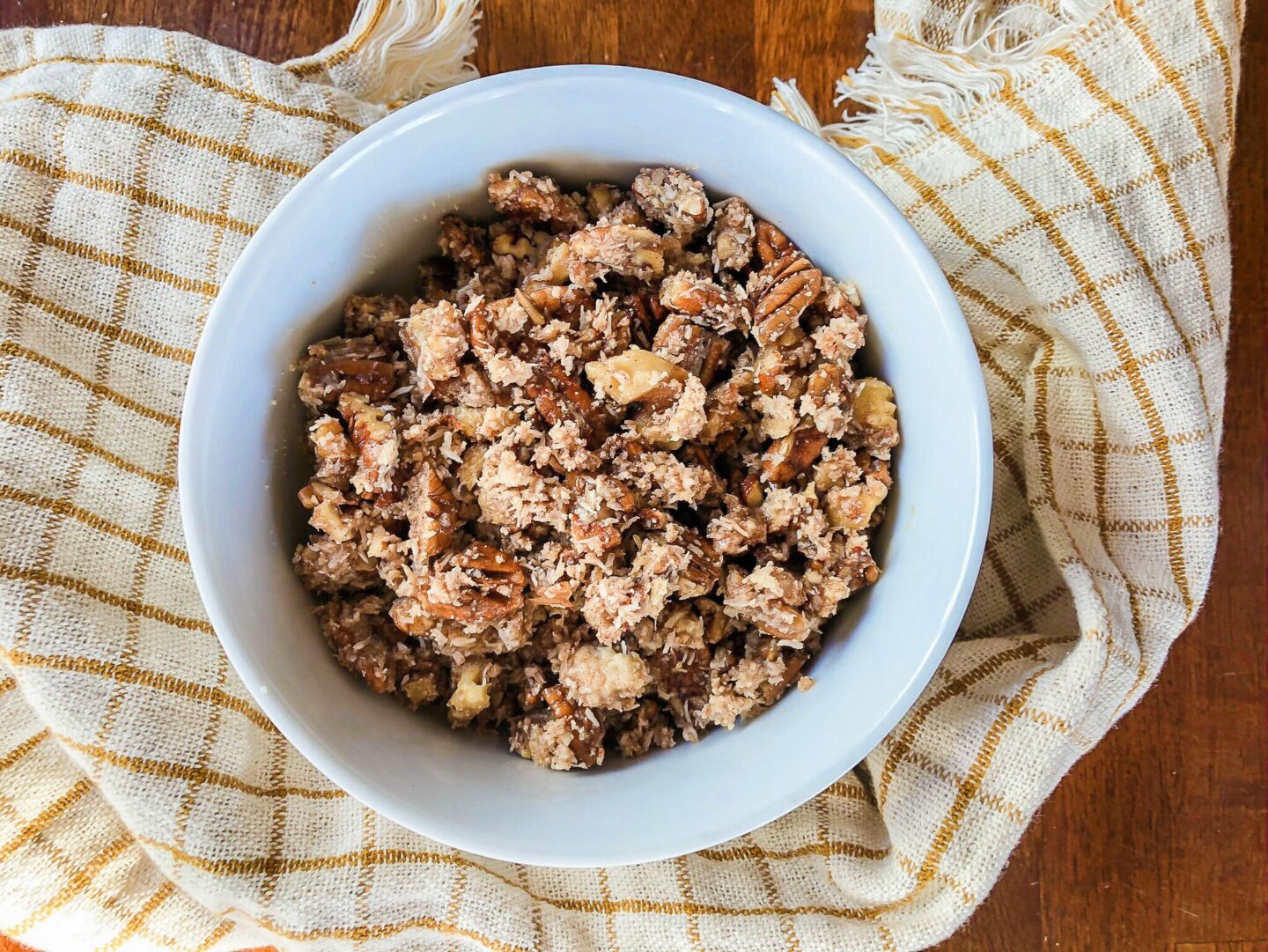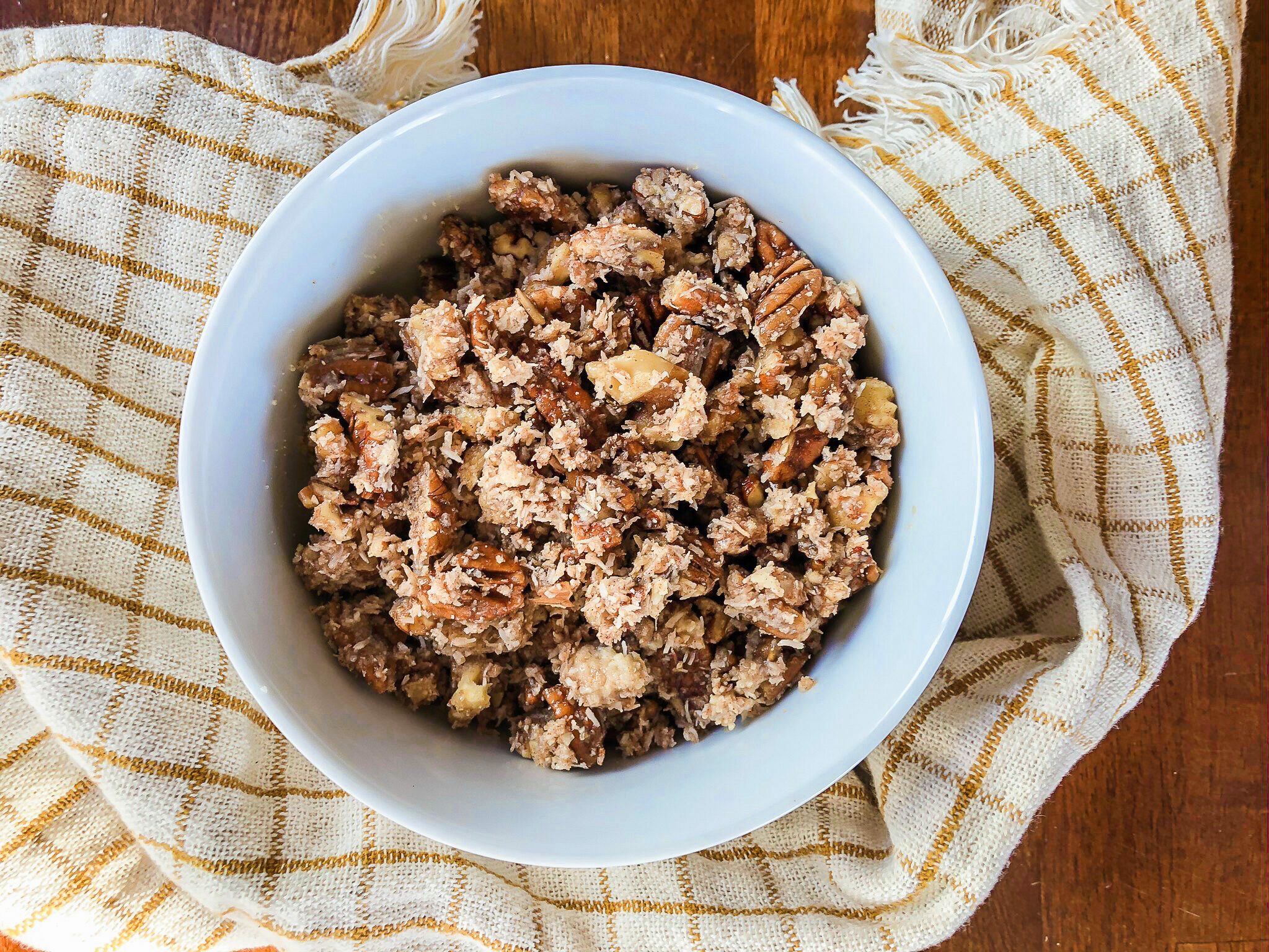 Want more seasonal dessert recipes? You'll love these New England gingerbread cookies and pumpkin spice date balls! For hundreds of more pure Paleo recipes be sure to check out The Real Paleo Diet Cookbook and The Real Paleo Diet Fast and Easy.
Details
Serves:
Prep Time:

15 minutes

Cook Time:

45 minutes

Total Time:

1 hour
Print this Recipe
Ingredients
6 apples, sliced

2-3 fresh lemons, squeezed

Nutmeg, to taste

3 tsp cinnamon, divided

1 cups chopped pecans

1/2 cups chopped walnuts

2 tbsp almond flour

2 tbsp ground flaxseed

2/3 cups shredded unsweetened coconut flakes

1/4 cups melted coconut oil

1 tsp vanilla extract
Directions
Preheat the oven to 350°F. Grease a 9x13-inch or 8x8-inch baking dish with coconut oil. Set aside.

In a large bowl, toss the apples with lemon juice, nutmeg, and 1 ½ teaspoons of the cinnamon until evenly coated. Pour into the prepared baking dish and set aside.

To make the topping, mix the remaining ingredients, including the remaining 1 ½ teaspoons of cinnamon and another pinch of nutmeg, in a small bowl. Sprinkle the topping evenly over the apples.

Bake in the oven for 35-40 minutes, or until the topping is golden brown and the apples start to bubble. Cool slightly before serving.