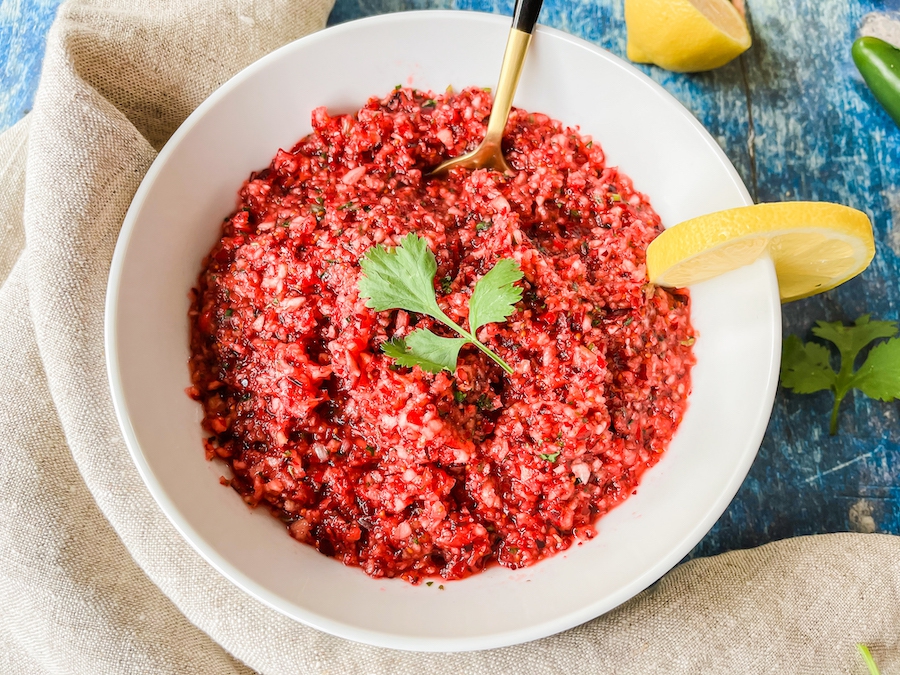 Tired of the obligatory can of cranberry sauce each year? Swap it out for this bright and zesty cranberry salsa!
Cranberry sauce is a staple at the Thanksgiving table, but the truth is it's not very healthy. Most canned cranberry sauce is filled with high fructose corn syrup and other sweeteners that add to bloating and energy crashes after the holiday meal.
Try something different this year and whip up this cranberry salsa in under 10 minutes! Simply blend all ingredients in a food processor and set in the fridge. This recipe is great to make a few days ahead of time, as the flavors intensify as they sit overnight.
Best of all, the cranberry salsa is made with simple ingredients you probably already have on hand. You'll need jalapeños, green onions, cilantro, ginger, and just a bit of lemon and apple juice. You can adjust for spiciness by adding more or less jalapeño, or make your salsa more on the sweet side and add a diced apple to the mix.
Serve your cranberry salsa as a side dish at the Thanksgiving table, or as a dipping sauce for raw crunchy veggies. It would also pair great with crispy kale chips!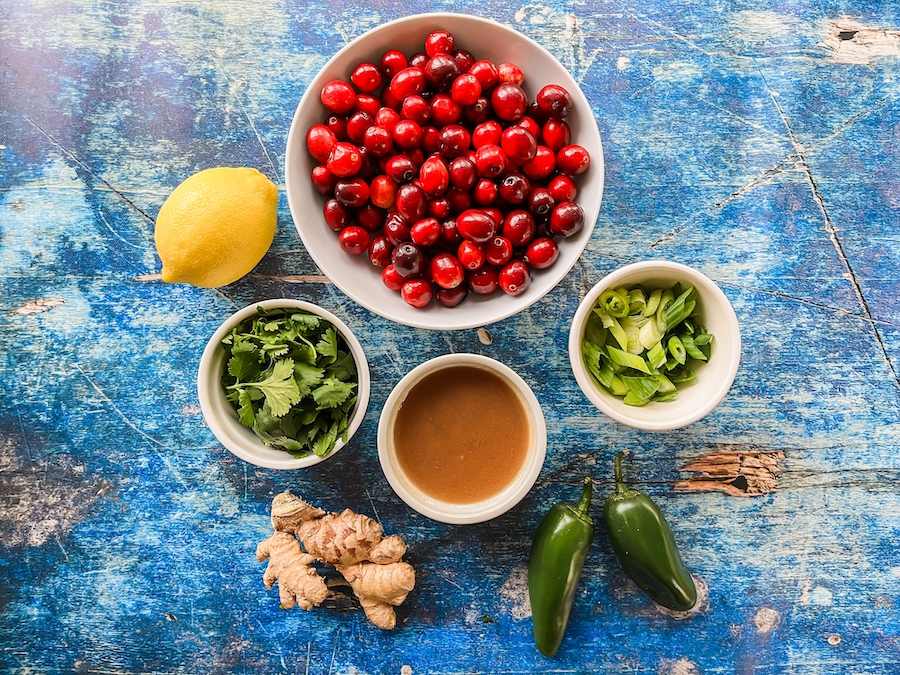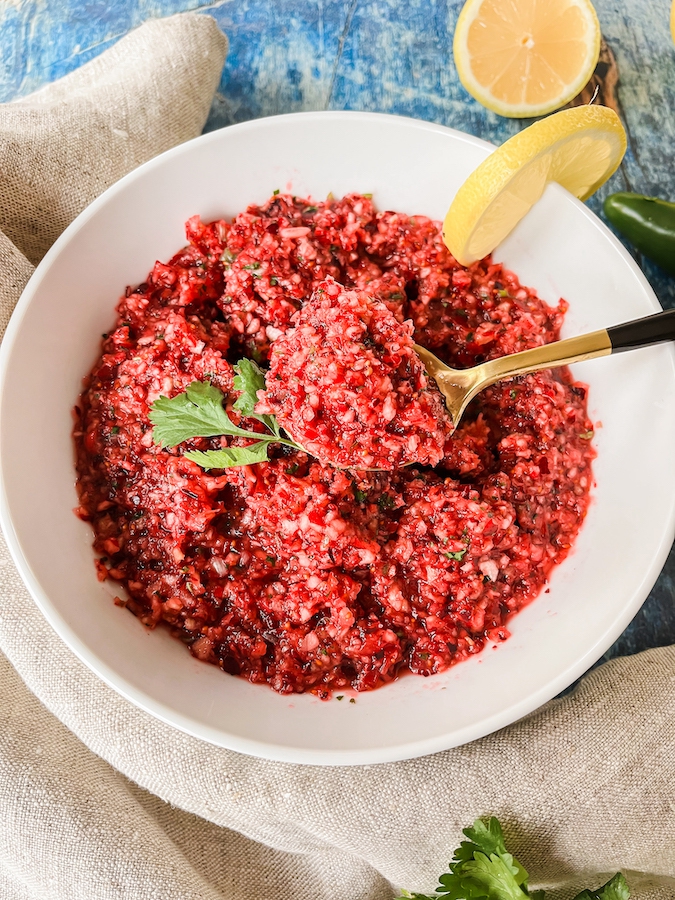 For hundreds of pure Paleo recipes be sure to check out The Real Paleo Diet Cookbook and The Real Paleo Diet Fast and Easy.
Details
Prep Time:

10 minutes

Total Time:

10 minutes
Ingredients
12 oz bag (4 cups) fresh cranberries

2 small jalapeños, seeded and chopped

1/4 cups green onion, sliced

1/4 cups fresh cilantro, chopped

1 tbsp fresh ginger, peeled and chopped

2 tbsp fresh lemon juice

1/2 cups fresh unsweetened apple juice
Directions
Combine the cranberries, jalapenos, green onion, cilantro, ginger, and lemon juice in a food processor until chopped but still chunky.

Add the lemon and apple juice and pulse until just combined. Serve chilled.