What to Eat This Week: October, Week 2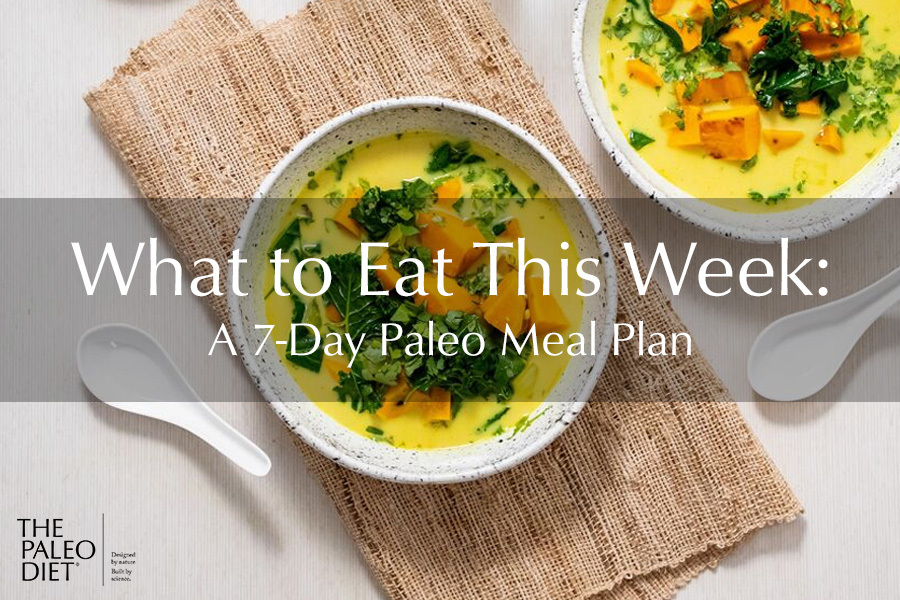 When most people think of diets, they think of calorie-counting or cutting calories, even when eating healthy. And, with this mindset, junk food is okay as long as you stay within your calorie range.
Now, we understand that eating well goes beyond the idea of calories in, calories out. We know that nutrient deficiencies can cause health problems, and that tracking calories alone won't tell you much about how you're nourishing yourself.
Tracking your food intake based on food quality is known as nutrient profiling. There are many systems for doing this, and The Paleo Diet® is a helpful framework of nutrient-dense foods to get you on the right track.
Of course, your personal health transcends a one-size-fits-all approach. Pay attention to how you digest certain foods, like nightshades or eggs, and adjust as necessary. Likewise, if you're watching your blood sugar, you might want to cut back on squash and sweet potatoes. Your own optimal nutritional profile might look very different from others!
This week's meal plan contains a wide variety of foods, so you get a healthy mix of nutrients.
Here's your plan:
Monday
Kick the week off right with this Paleo Bring-It-On Beef Stew. Feel free to sub in veggies that you have on hand, or even make it entirely meatless and use vegetable broth.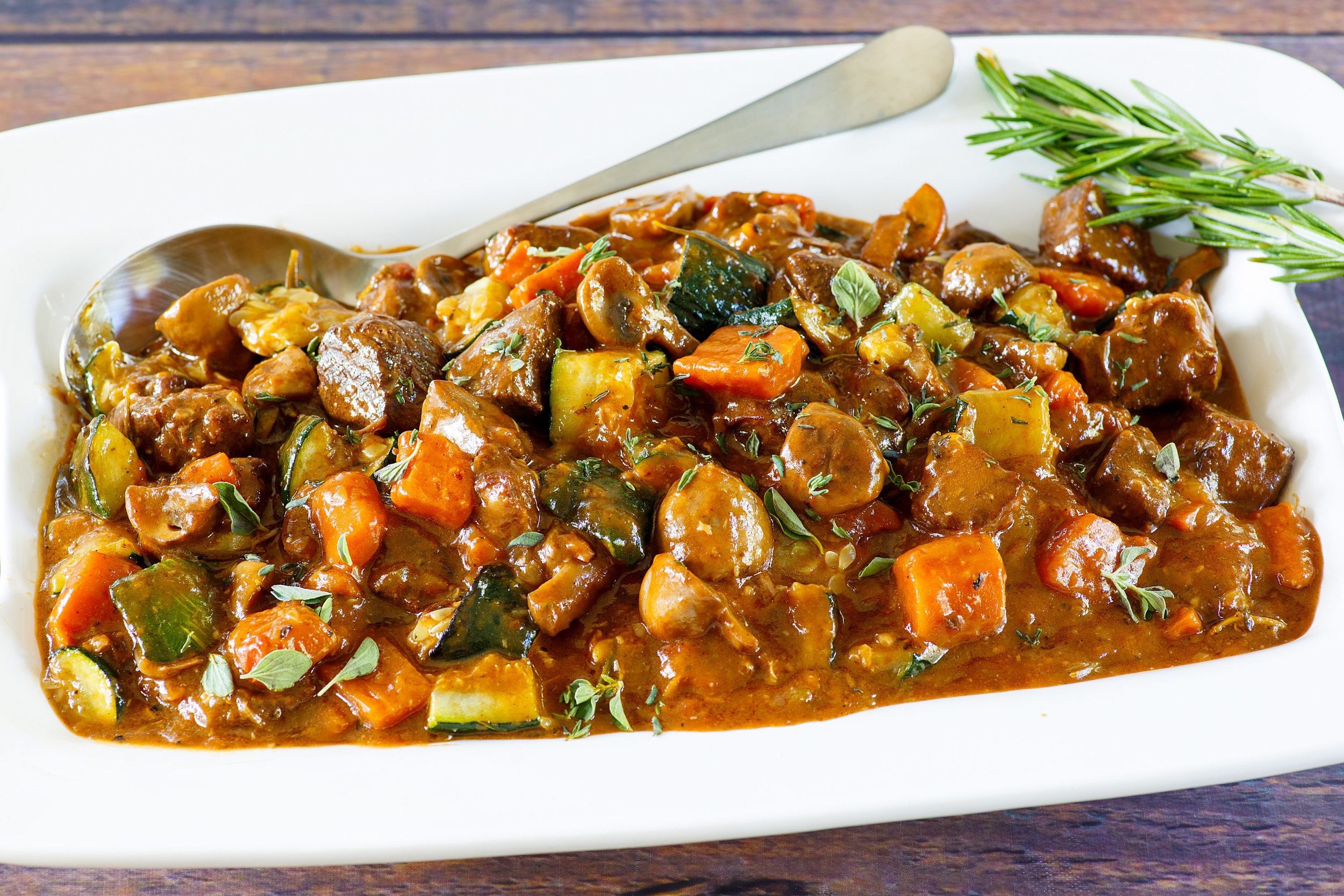 Tuesday
These Blazing Buffalo Turkey Meatballs pair nicely with your vegetables of choice. Plus, you can batch-cook them and freeze them for easy meals later when you're too tired or swamped to cook. (P.S. The recipe works with chicken, too.)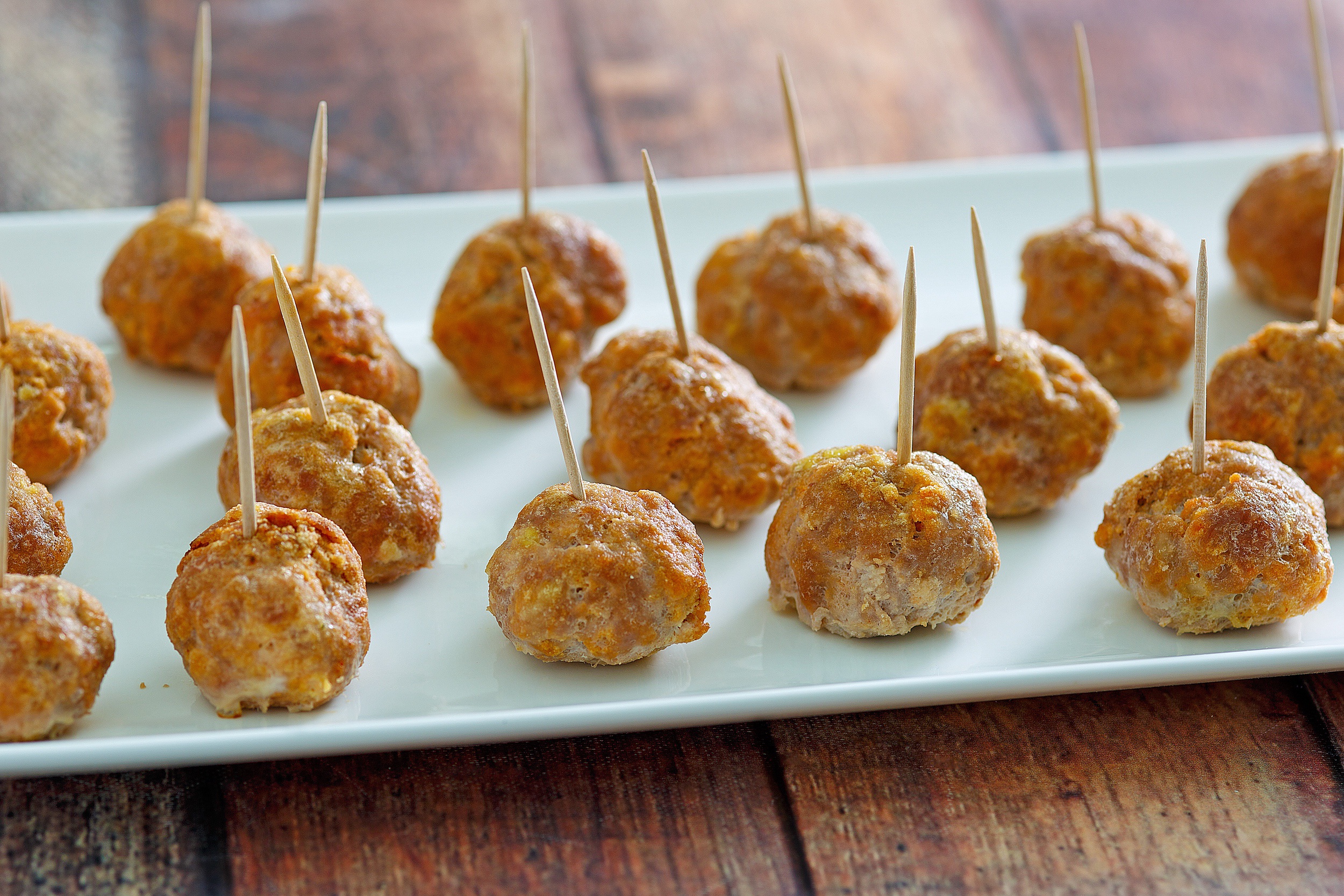 Wednesday
Even if you're not vegetarian, you'll love this Gut-Boosting Sweet Potato Turmeric Soup. It's quick to bust the myth that you need meat with every meal to feel full.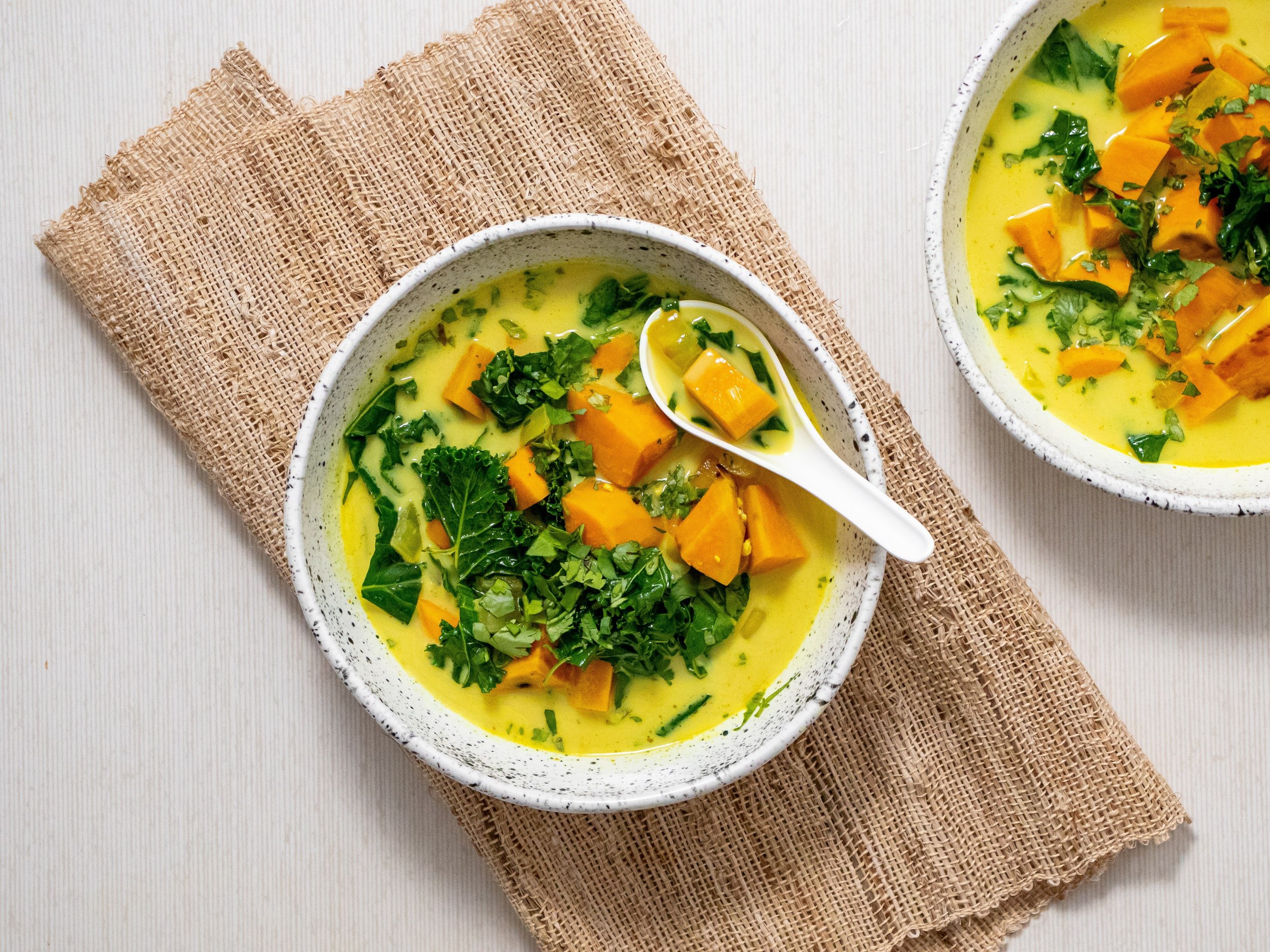 Thursday
Enjoy these Crispy Chicken Thighs with Kale & Red Onion as a simple, one-pan dinner that you'll want to repeat regularly. You can also replace the onion with sweet potatoes, if you have any sitting unused from last night!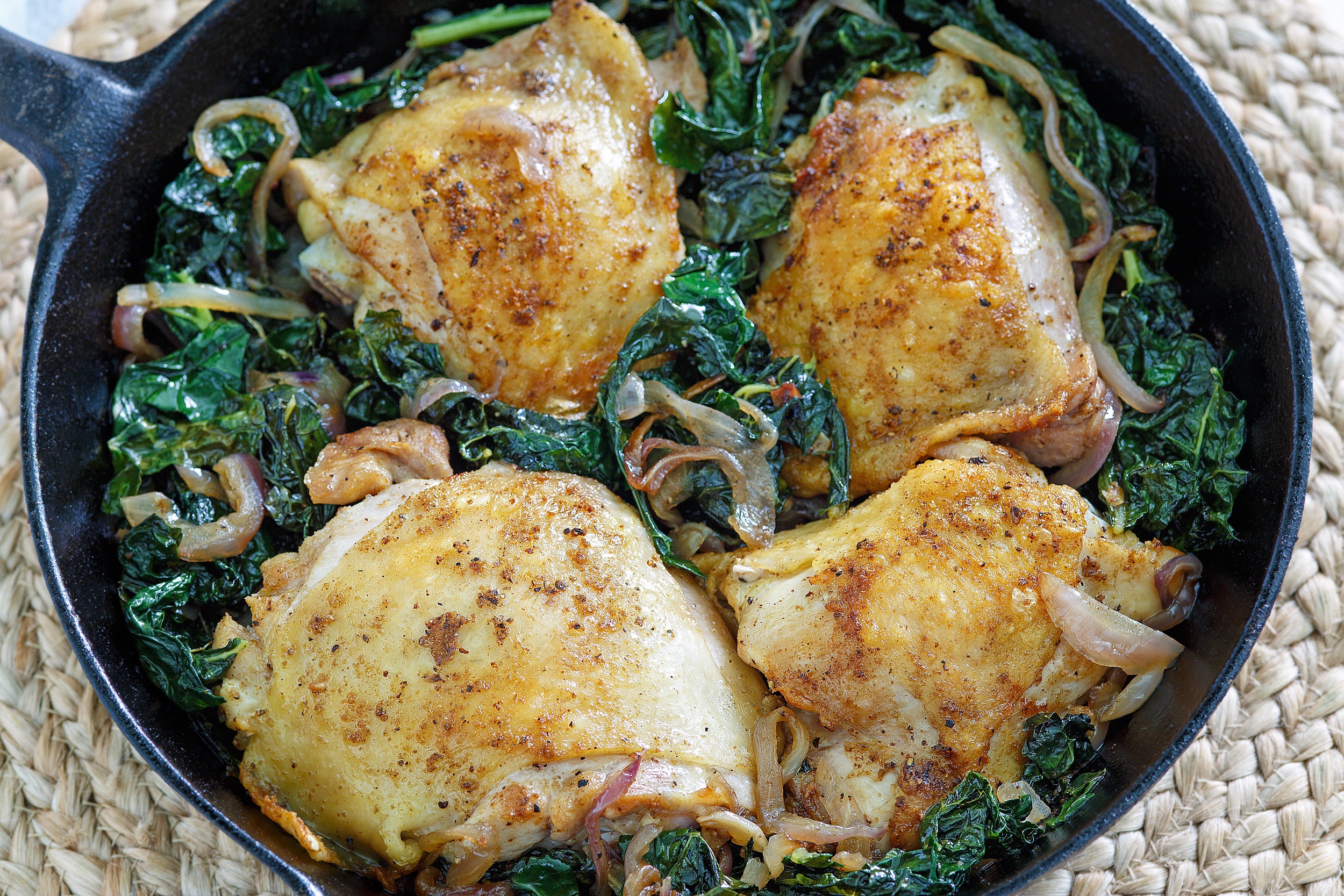 Friday
It's a classic dish, Paleo-style. These Slow Cooker Meatballs & Marinara are every bit as tasty as the grain-based original, but without the carb-hit of pasta.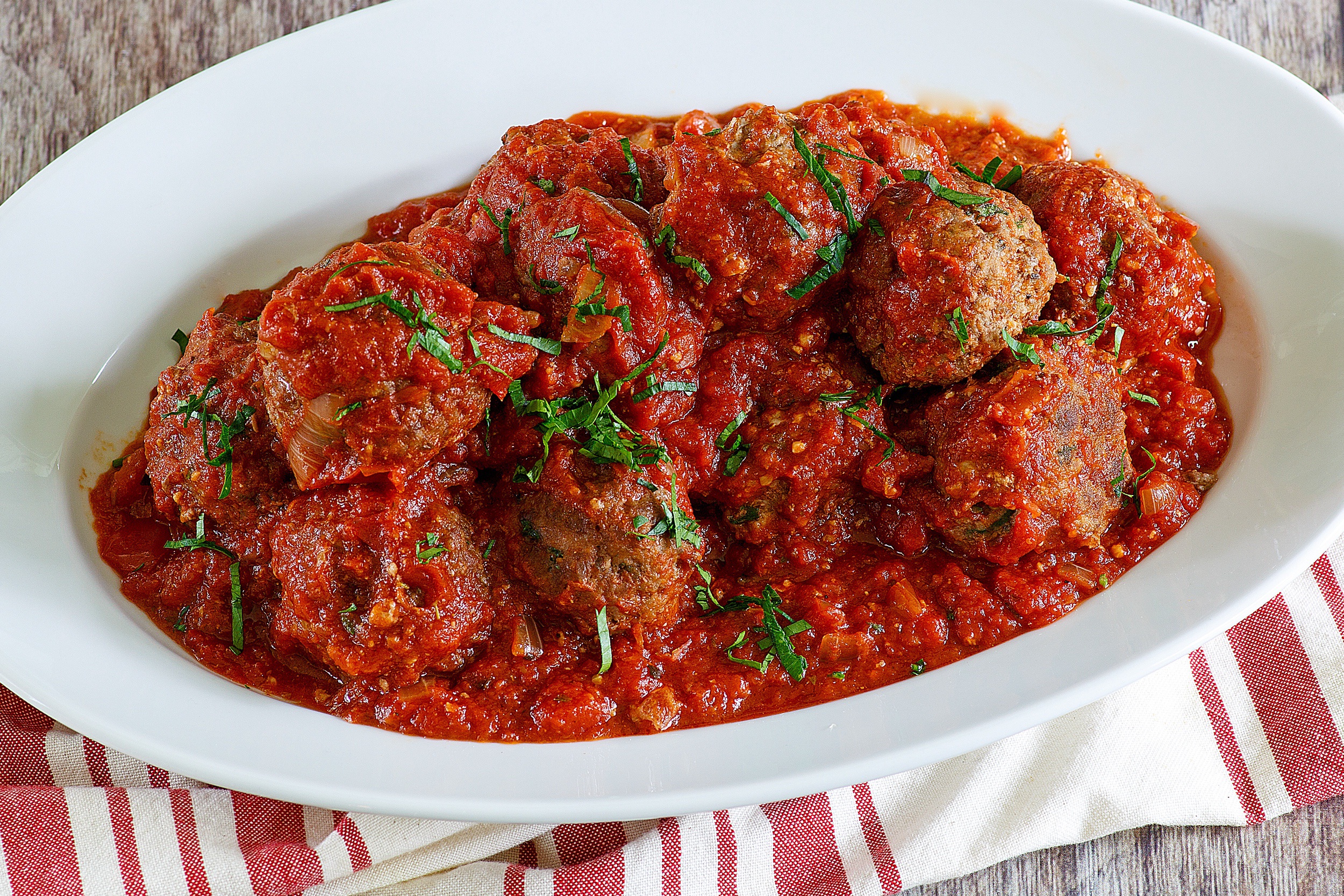 Saturday
Leftovers day!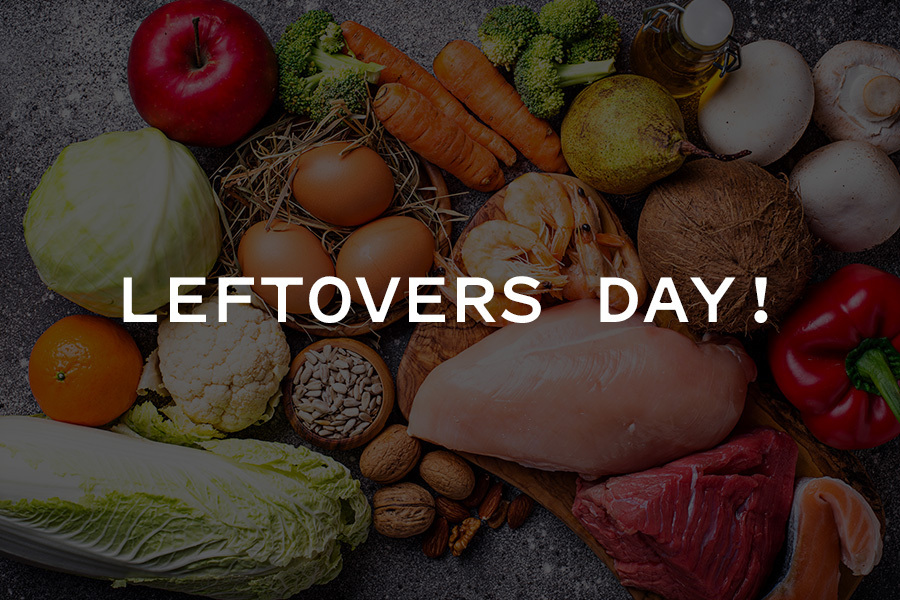 Sunday
This Healthy SoCal Omelet with Avocado only requires a handful of ingredients, and cooks up in five minutes flat.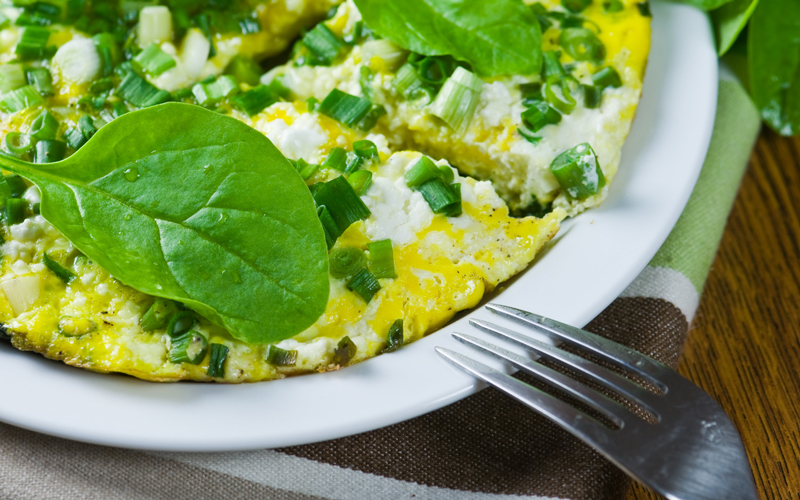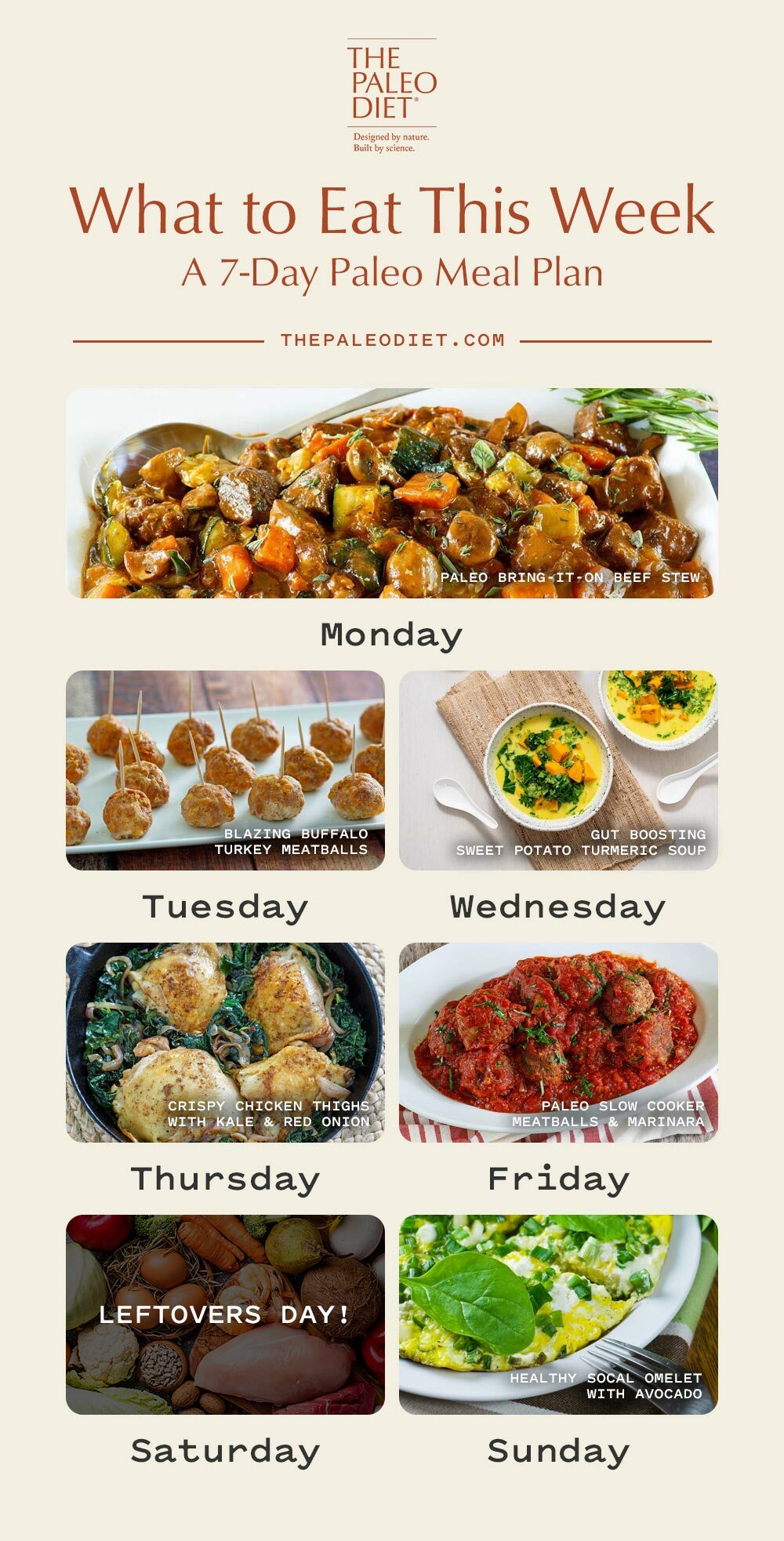 Aimee McNew
Aimee McNew is a nutritionist and writer who focuses on women's health, infertility, and postpartum wellness.
More About The Author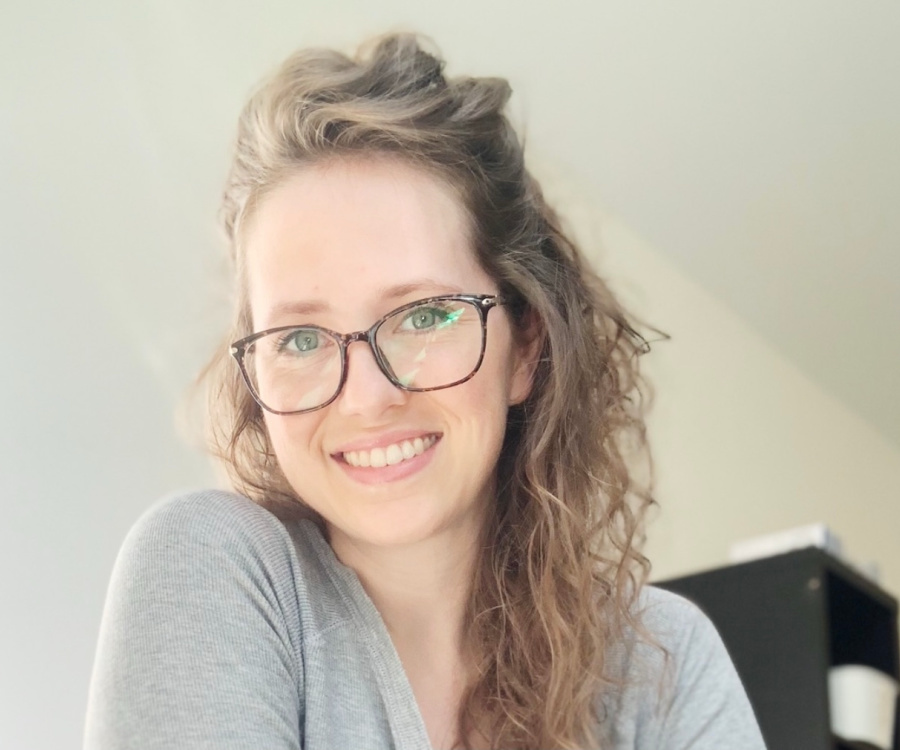 Live The Paleo Diet Lifestyle