What to Eat This Week: March, Week 5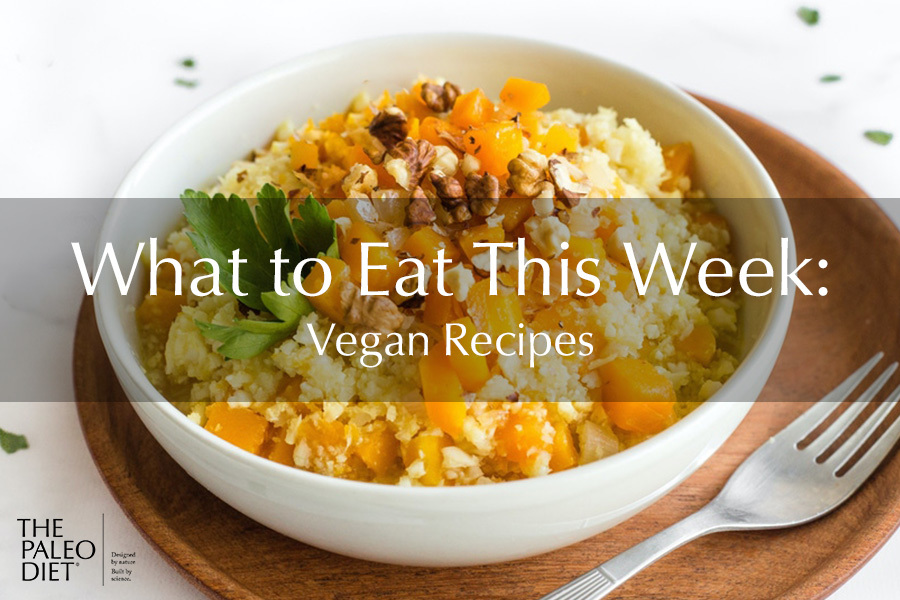 It's the last week of plant-based month—which means we're going vegan!
Of course, if you're not used to eating entirely plant-based, it can be an intimidating concept. But we wanted to show you how rich and filling a week of meat-free Paleo eating can be. It's not something you have to do all the time, but incorporating more plant-based weeks into your year can help with digestive health.
If the idea of going a whole week without meat feels too overwhelming, try eating some at lunch, and use this for a plant-based dinner guide for the week.
Here's your meal plan for the week:
---
Monday
This Paleo Vegan Vegetable Curry with Cashews is the perfect brightly colored dish to grace your table at the end of a Monday. Sub in whatever veggies you have on hand and need to use!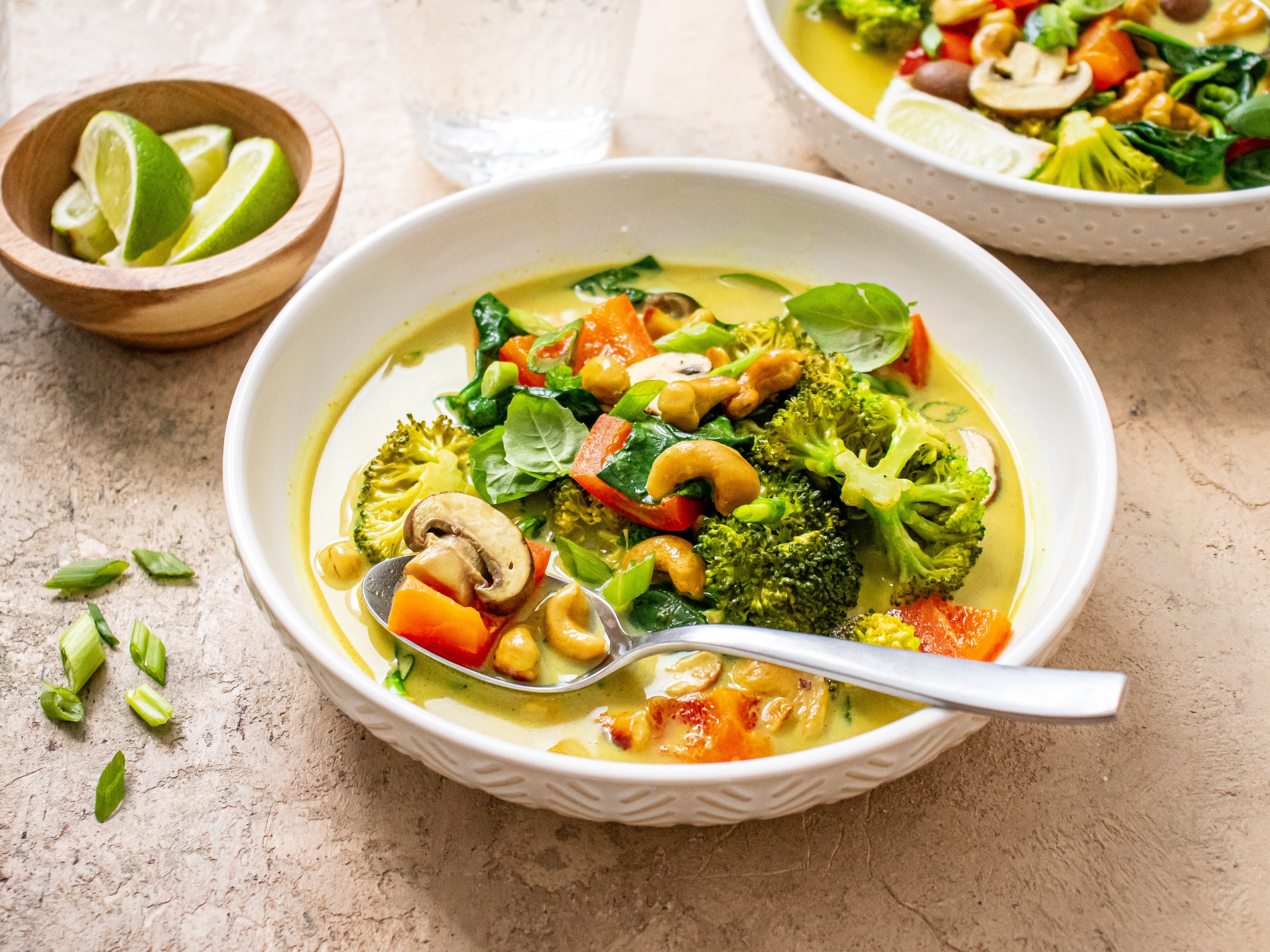 ---
Tuesday
Tonight's meal is this popular Slow Cooker Vegan Tomato Fennel Soup. I'm a fan of anything that is set-it-and-forget-it, and this works very well in a slow cooker or pressure cooker.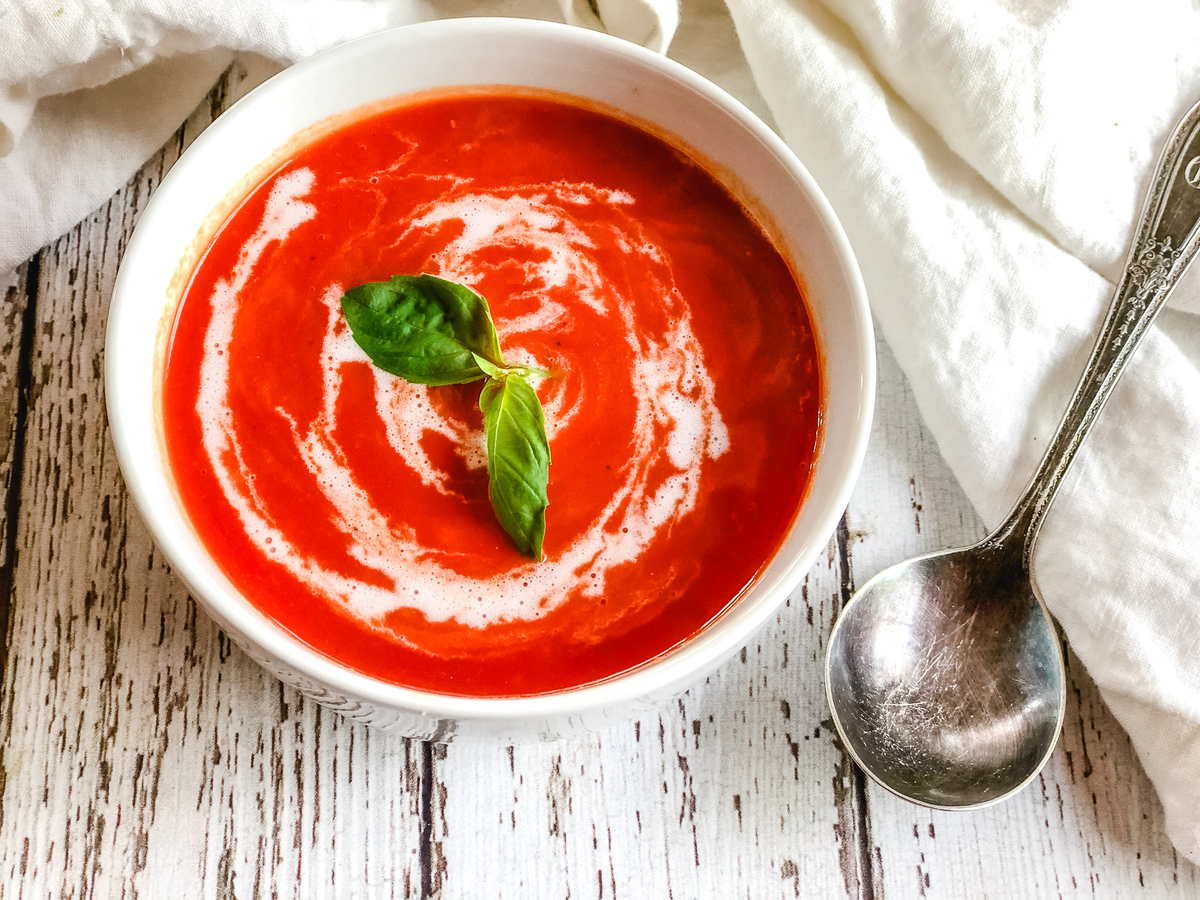 ---
Wednesday
One of my favorite digestive-friendly foods is asparagus. This Creamy Avocado Asparagus Soup is a great way to get plenty of gut-supporting fiber and prebiotics while also nourishing your body with enzymes that support optimal digestion. Don't forget to opt for veggie broth here!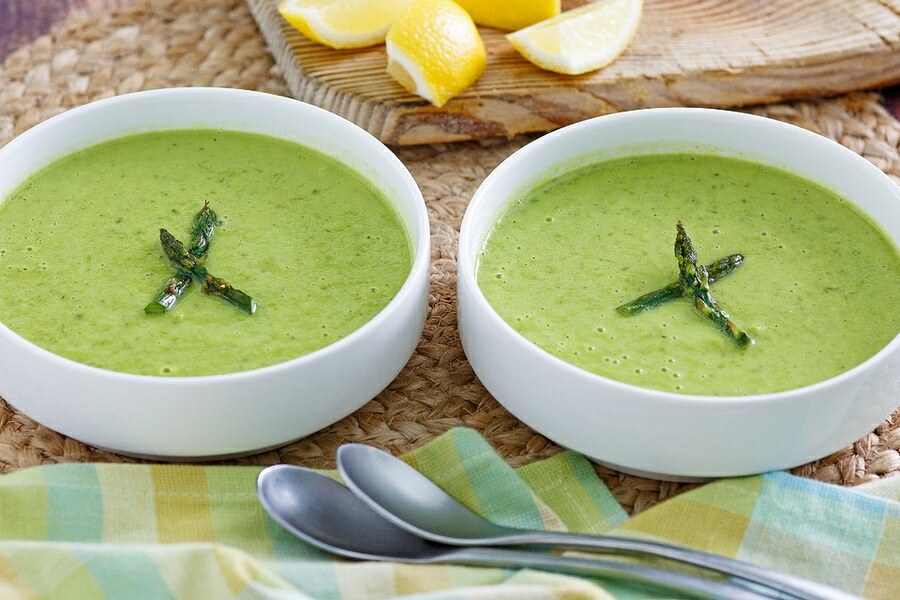 ---
Thursday
This Butternut Squash Paleo Risotto is one of the more filling vegan dishes, and it also works nicely to prep ahead and serve later. If you don't have squash, sweet potatoes will work nicely too.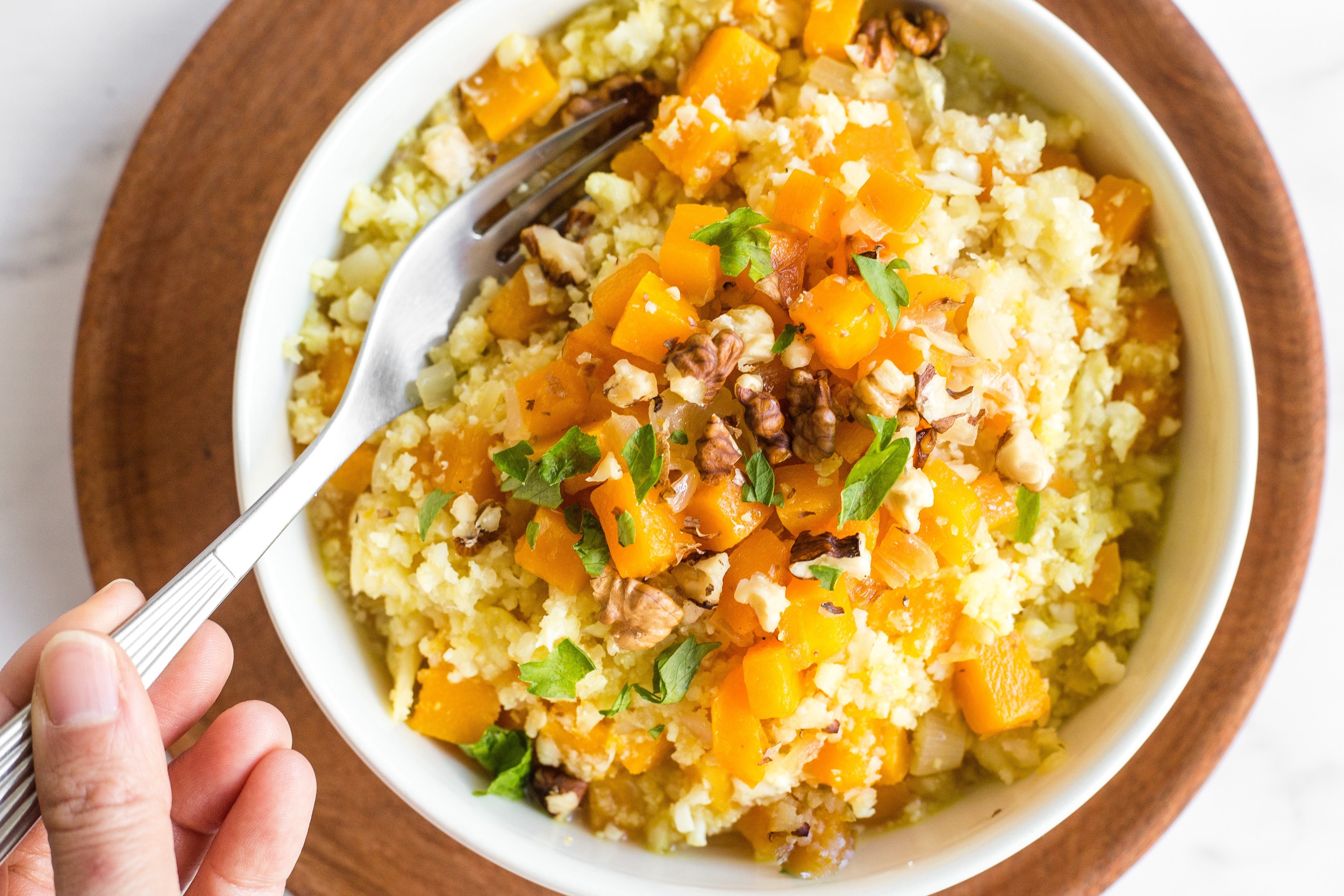 ---
Friday
Add some spice and flavor to your Friday night dinner with this Vegetable Coconut Curry. This dish is loaded with so many different veggies and spices that there's something for everyone to love.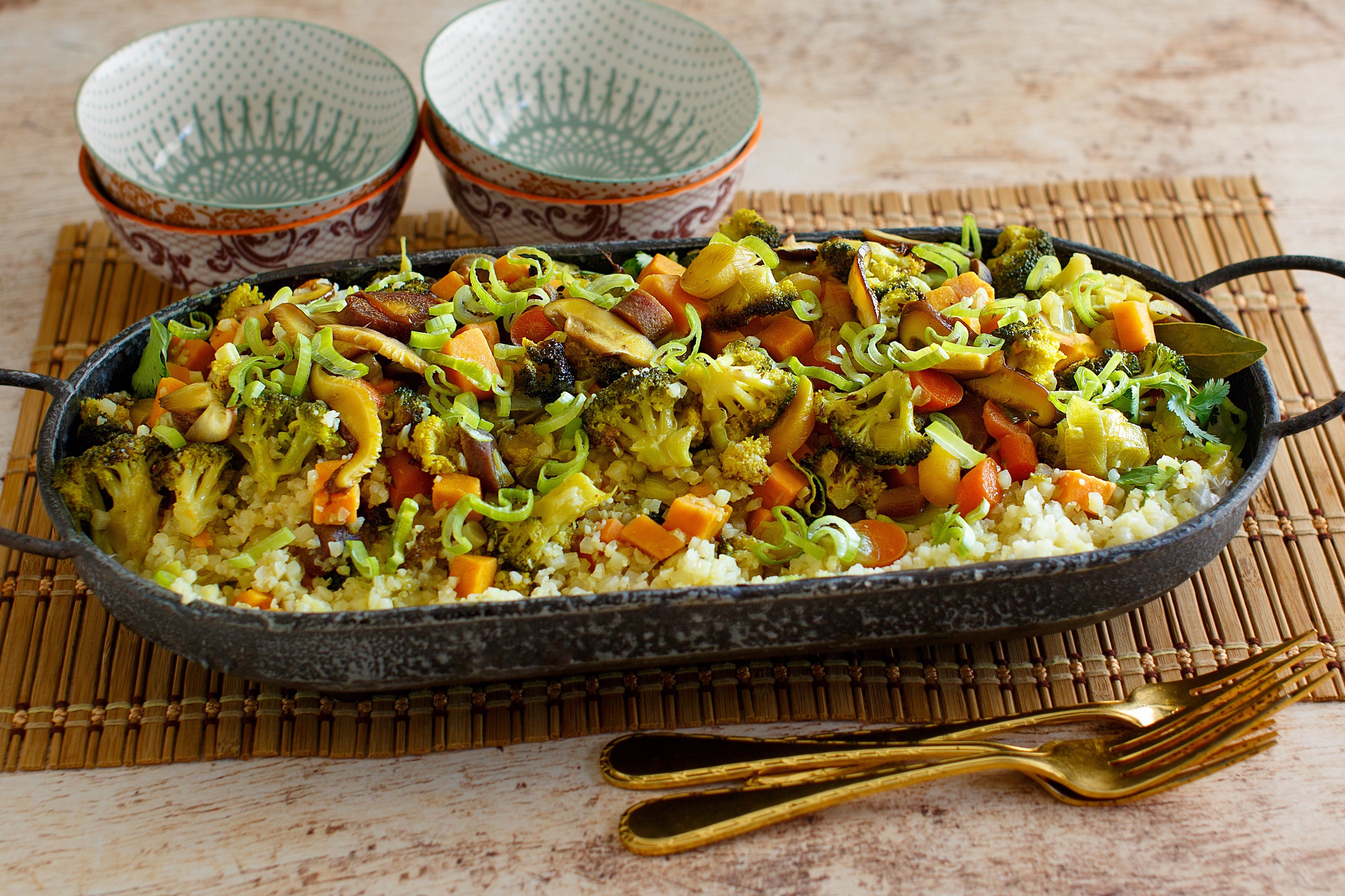 ---
Saturday
Leftovers day! Serve your leftovers with a side of this Cilantro Lime Broccoli Rice for a fresh infusion of veggies, prepared in a new way. Cauliflower rice might start to get jealous.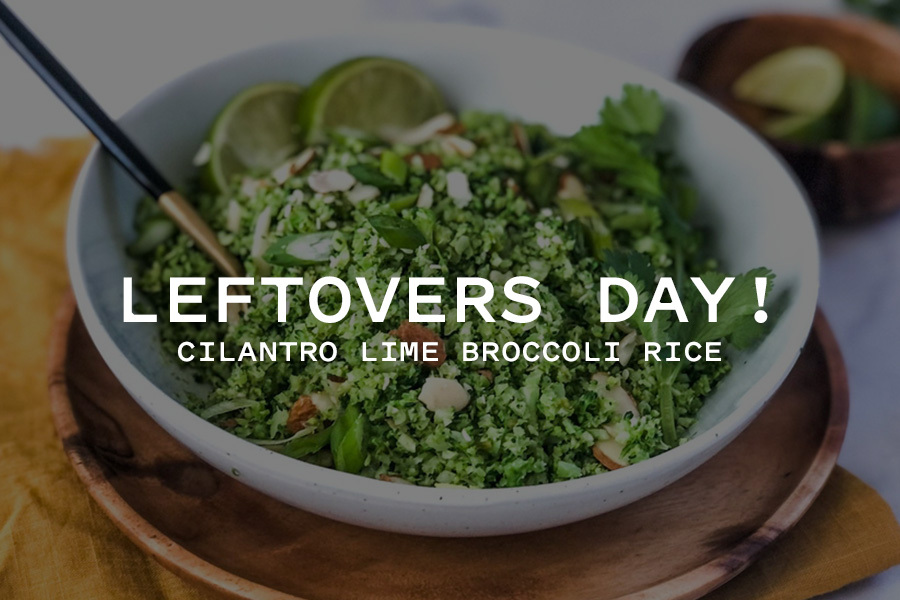 ---
Sunday
Wake up to this Paleo + Vegan Green Smoothie Breakfast Bowl for an easygoing Sunday morning. Change up the toppings based on whatever fruits or nuts you have on hand.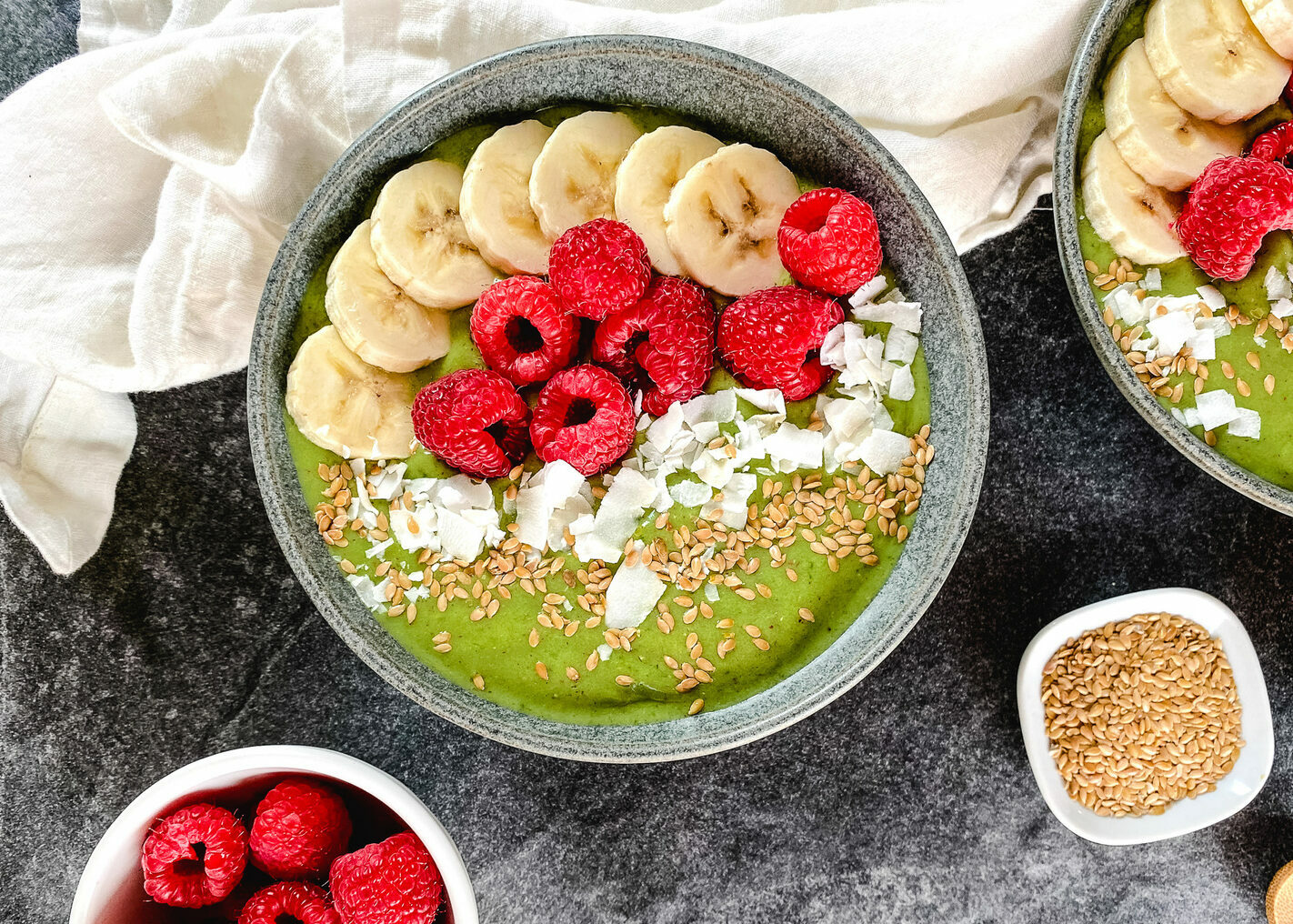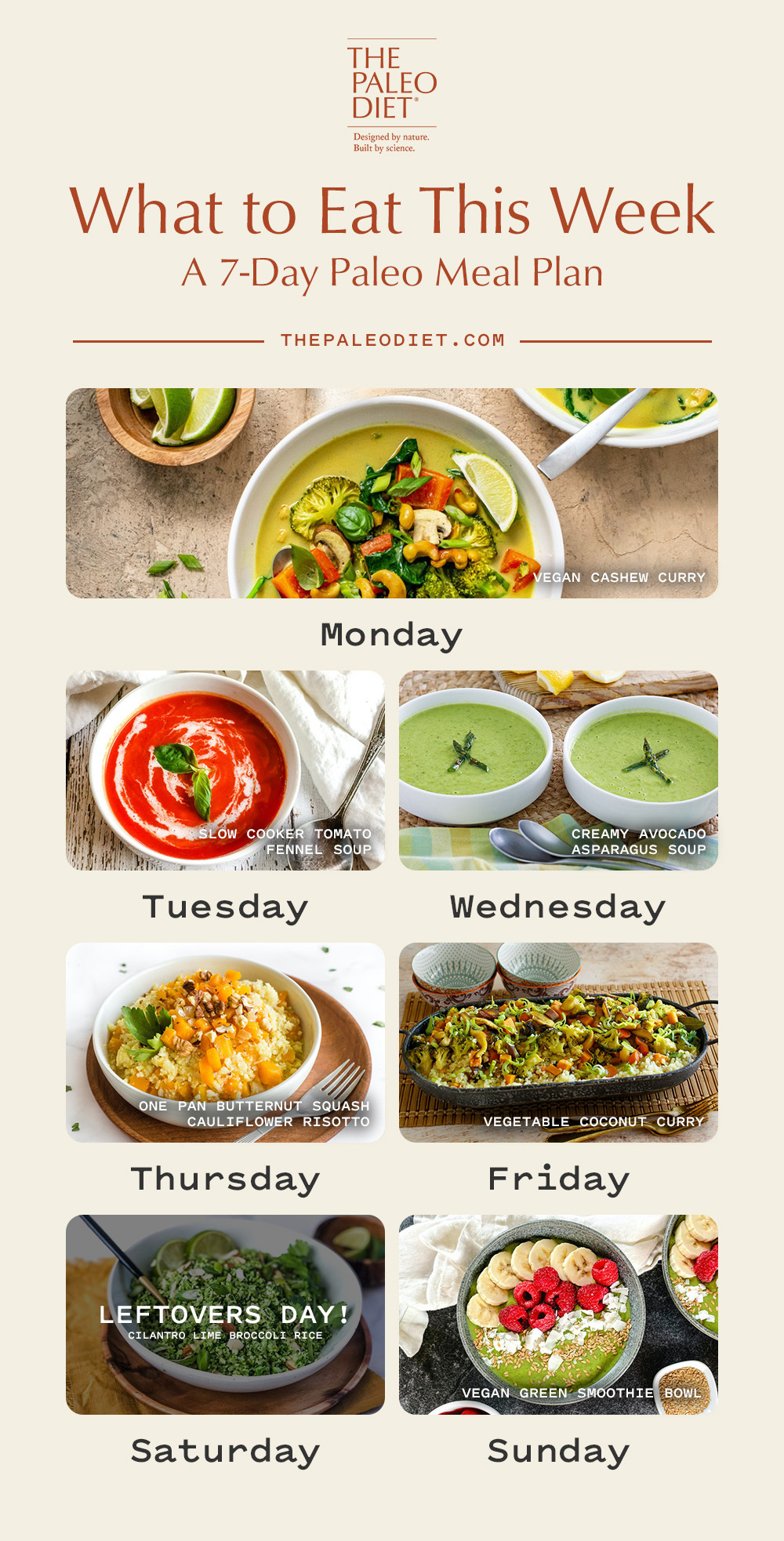 Aimee McNew
Aimee McNew is a nutritionist and writer who focuses on women's health, infertility, and postpartum wellness.
More About The Author