What to Eat This Week: June, Week 4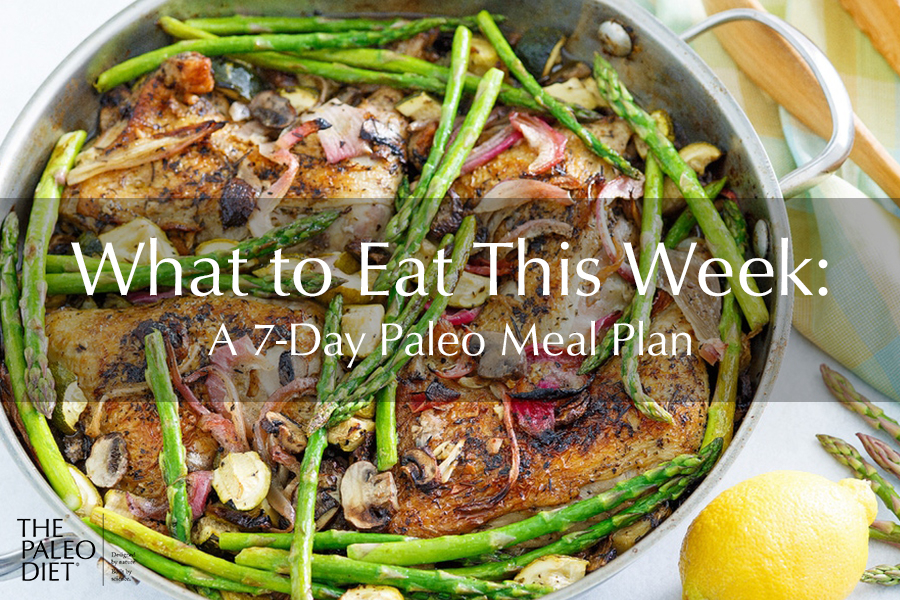 Time to take care of your brain! June is Brain Health Awareness Month, and now is a great time to appreciate your body's control center.
Brain health is so much more than just cognition and memory. It encompasses mental health too, which includes important things like your focus, energy, and mood.
The things that are good for the brain are often the things that are good for every other part of balanced health. You want to make sure you're getting plenty of high-quality sleep and eating a balanced diet—particularly anti-inflammatory omega-3 fats.
This week, we've got plenty of brain-healthy foods on the menu. Wild salmon packs lots of omega-3 fats, while eggs contain choline, which support healthy neurotransmitter functioning. We've even got a brain-boosting smoothie packed with antioxidants!
Here's your meal plan:
Monday
Let's kick off brain health week with Dijon Mustard Glazed Salmon paired with Roasted Brussels Sprouts with Garlic Balsamic Glaze. The salmon contains inflammation-fighting omega-3s, and the sprouts contain nutrients that support healthy methylation and cellular function in the brain and throughout the rest of the body.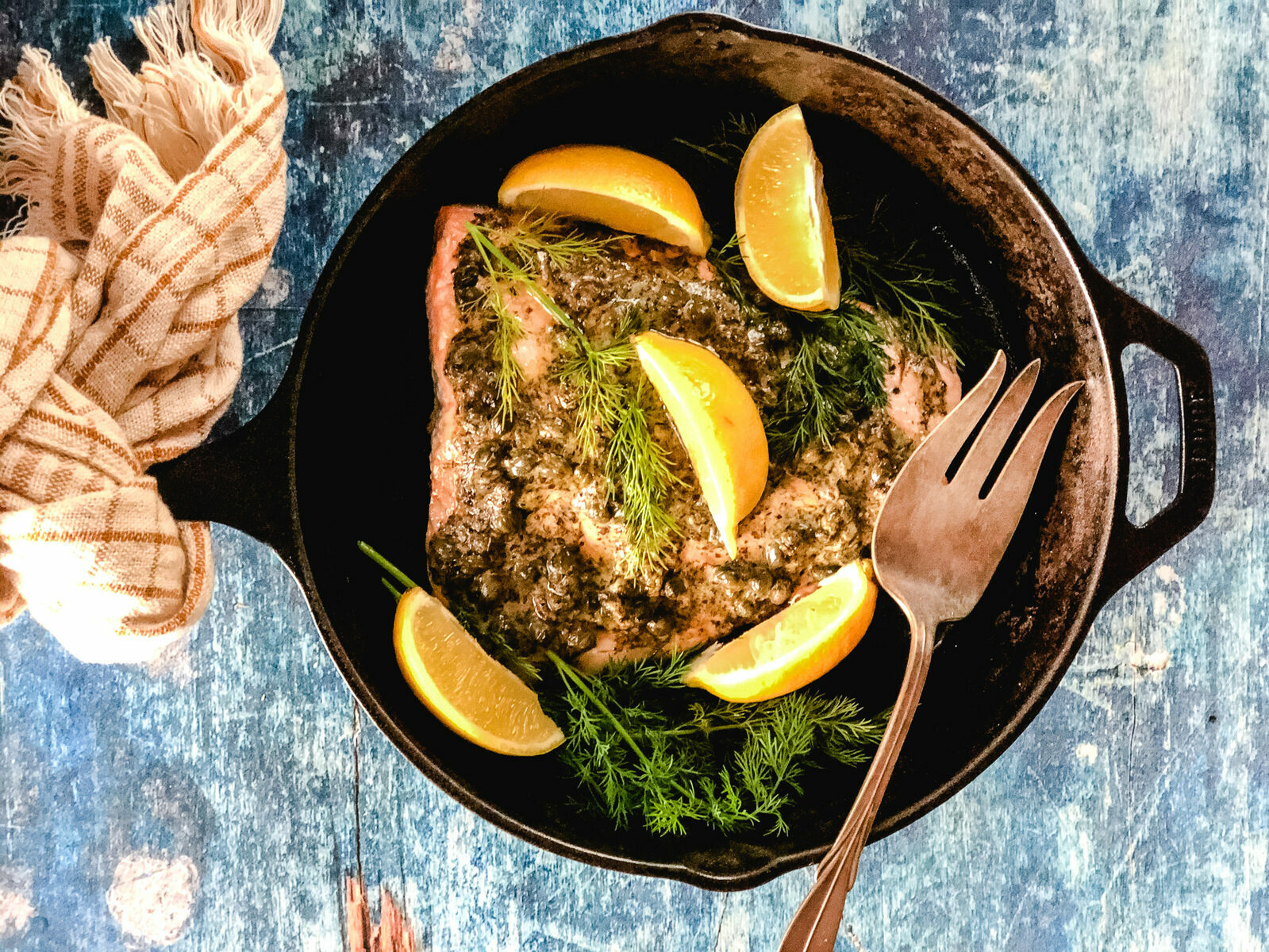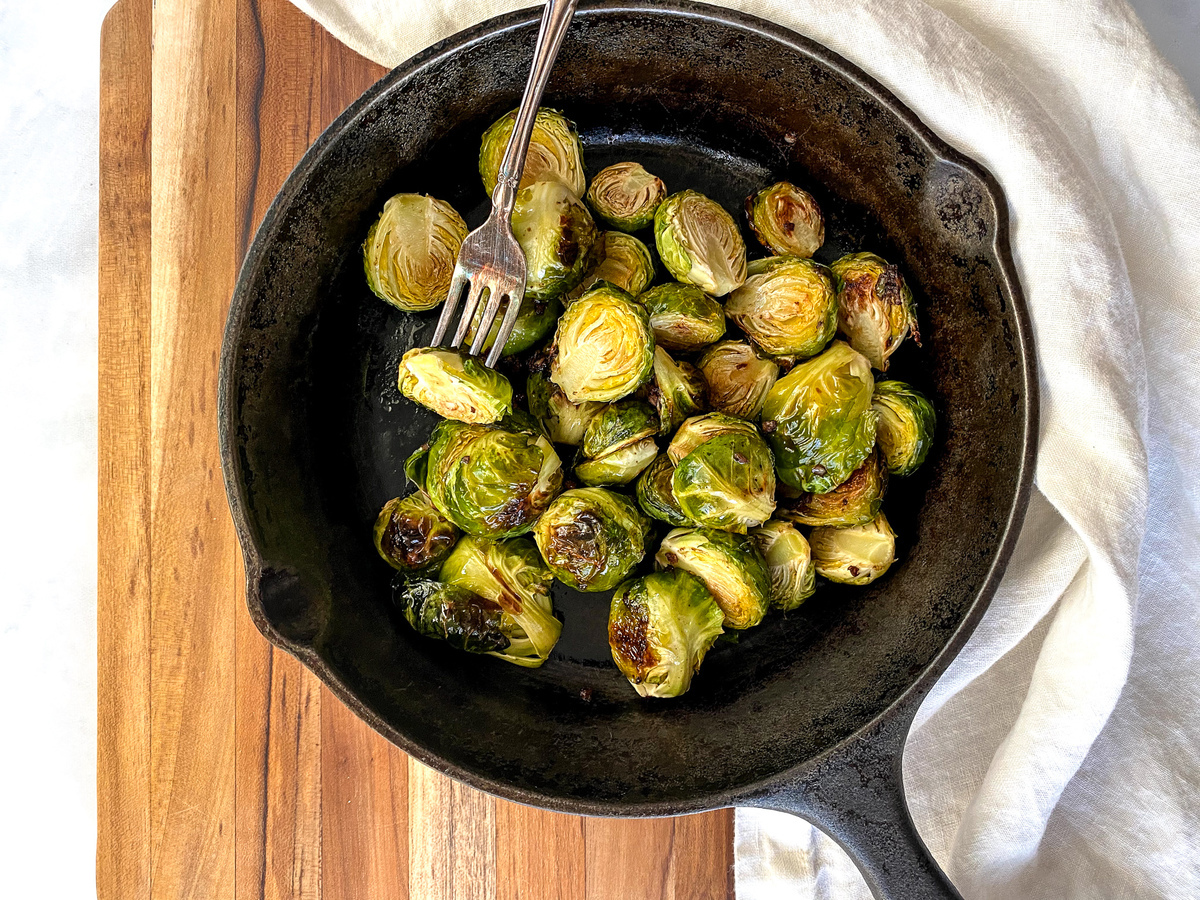 ---
Tuesday
A roll in a bowl! This Pork Spring Roll Salad is a simple, summery meal that pairs great with some fresh sliced vegetables or a handful of sprouted almonds for a well-rounded meal.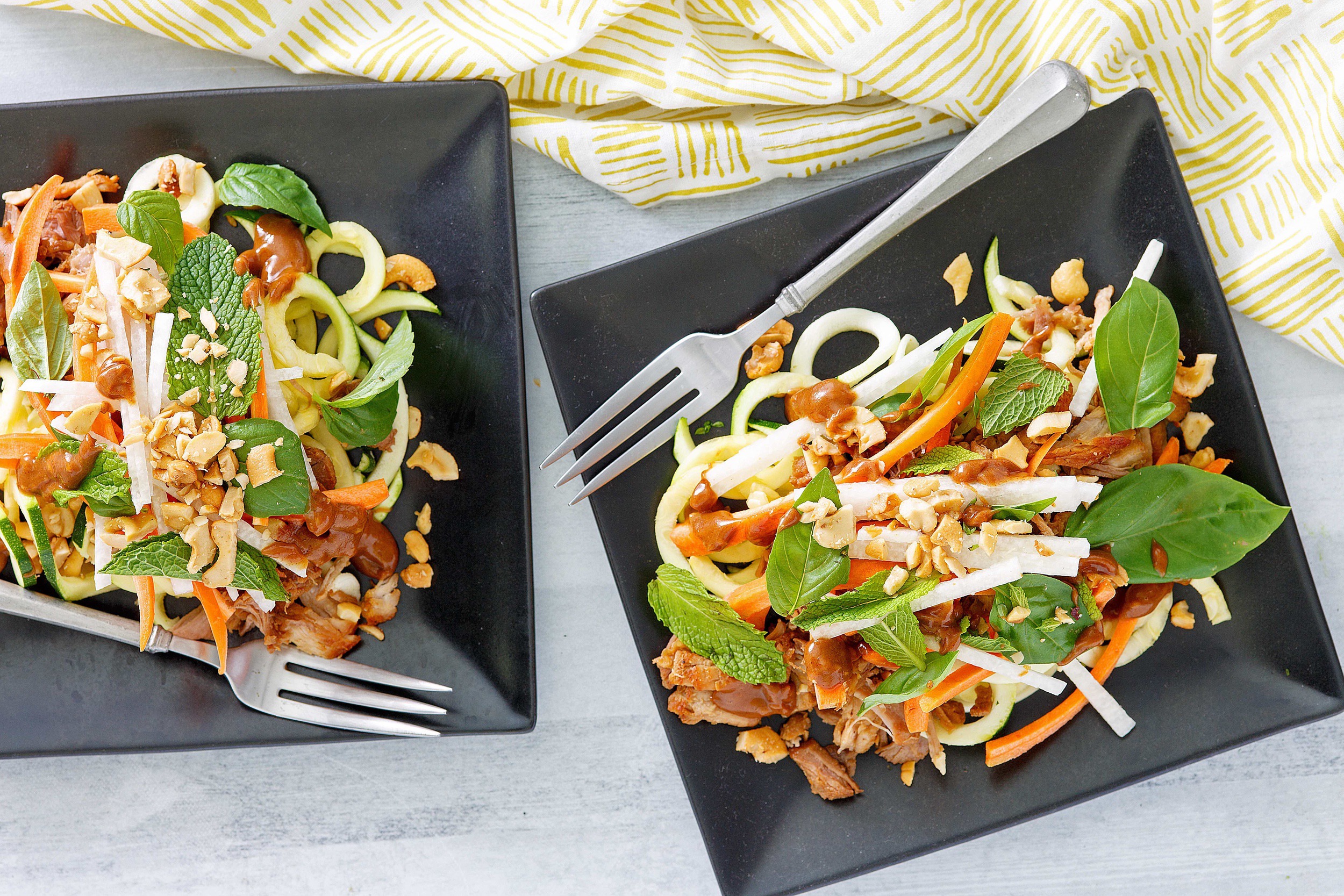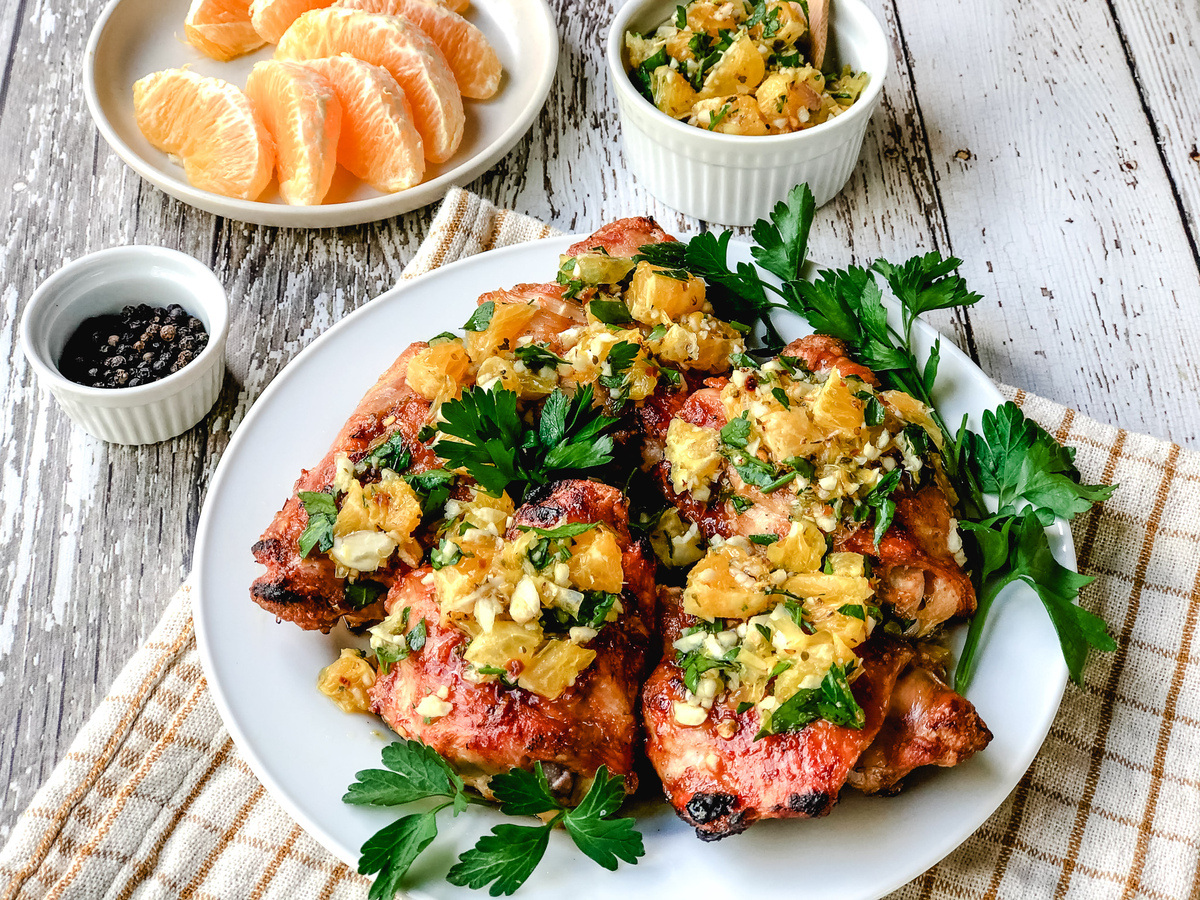 ---
Thursday
Breakfast is the dinner of champions when you whip up this Paleo Eggs Benedict using tomato slices instead of English muffins. To keep this one fully Paleo, fry up some pork bellies instead of bacon!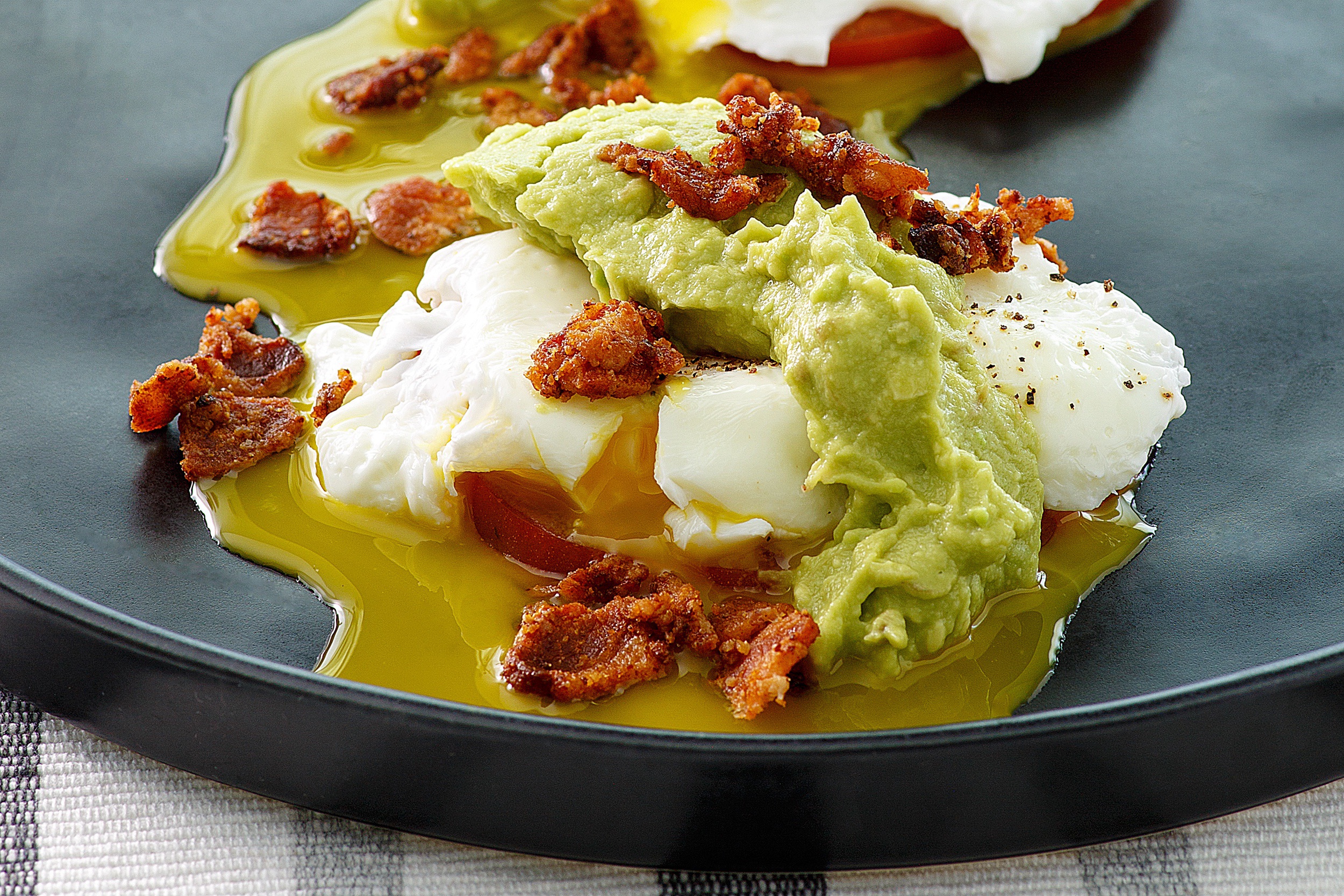 ---
Friday
Get your fill of veggies with this Spring Chicken recipe. It calls for asparagus, zucchini and mushrooms, but feel free to use whatever veggies you have on hand.
Tip: Use a cast iron pan to make this an easy one-skillet meal!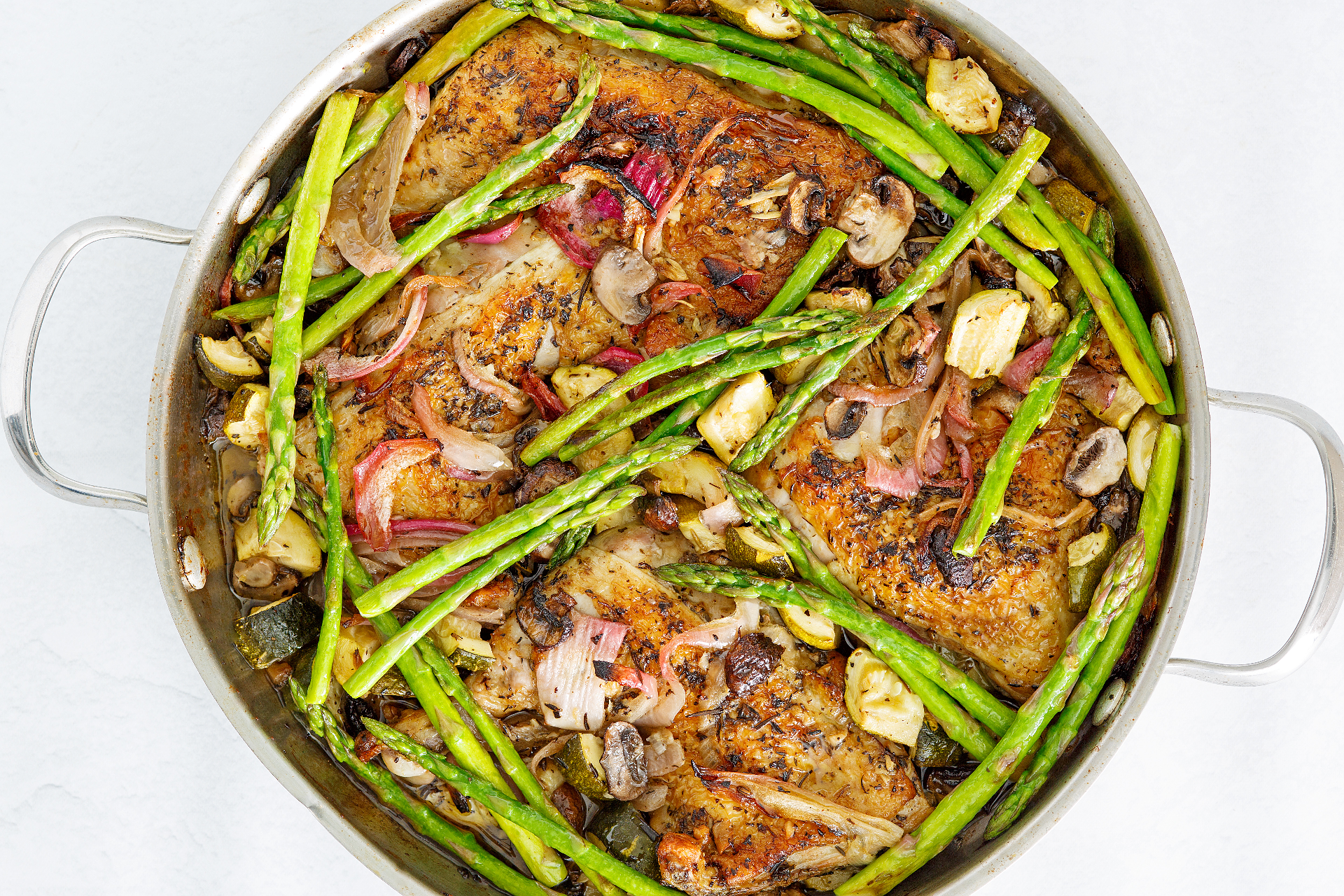 ---
Saturday
Leftovers day!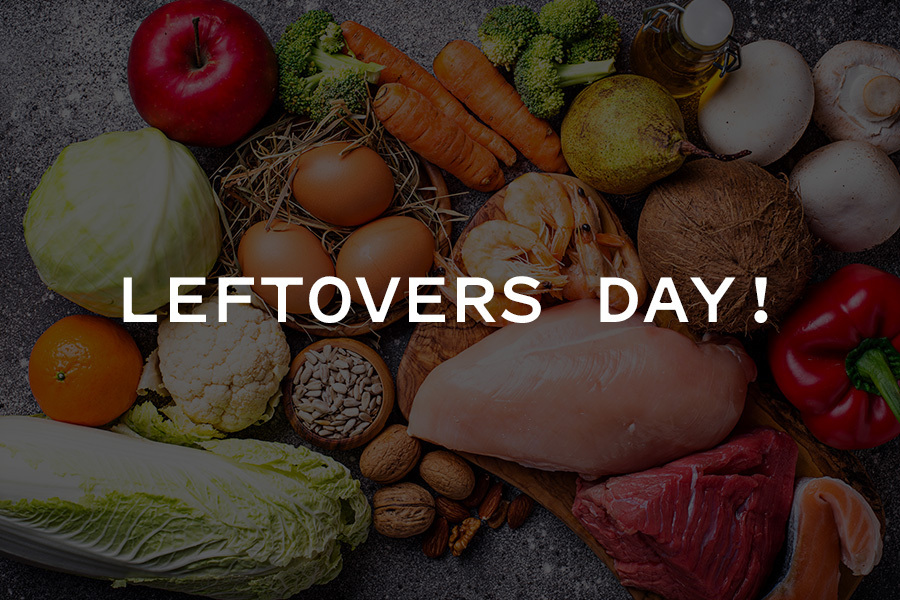 ---
Sunday
This Brain-Boosting Blueberry Smoothie is packed with antioxidants and healthy fiber, and will keep you full thanks to the healthy fats from the avocado and banana. You can also add a handful of almonds or walnuts for some extra staying power!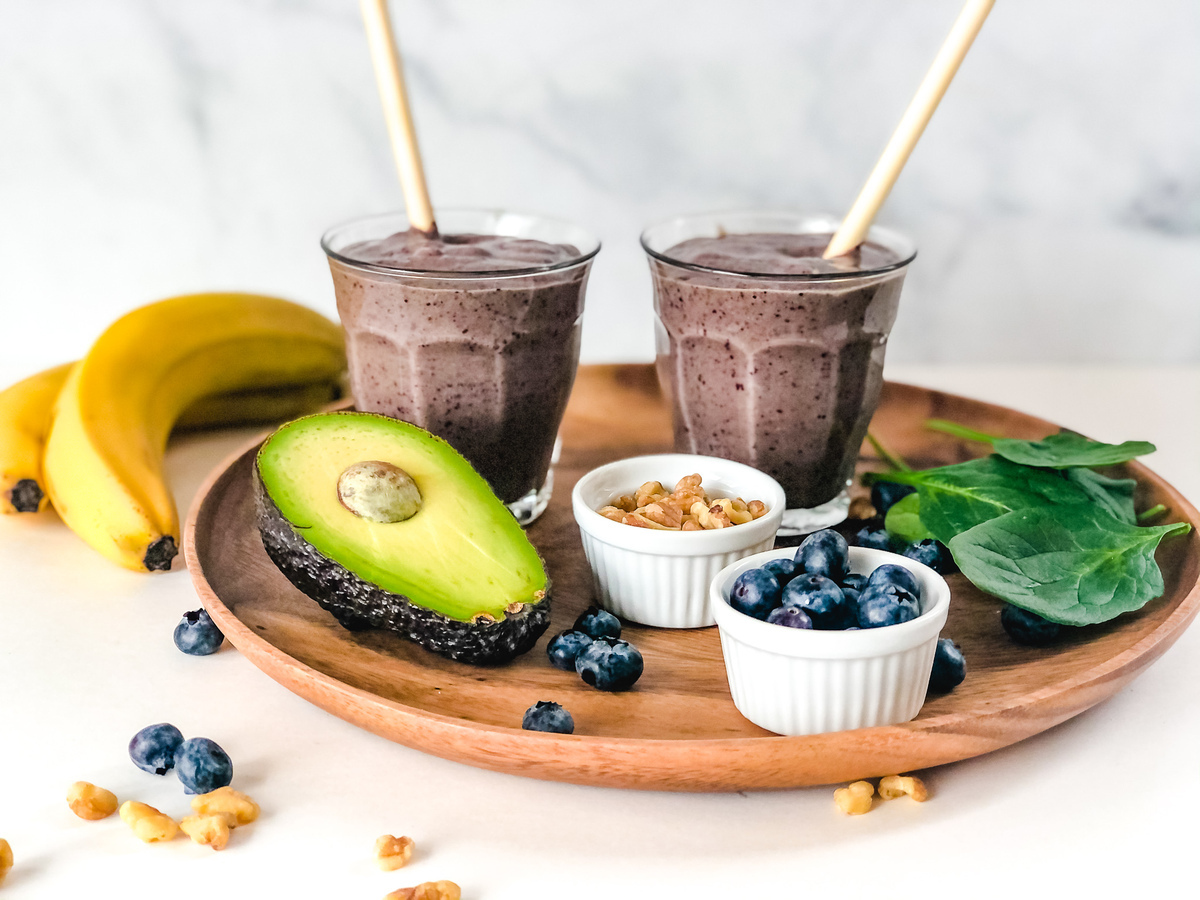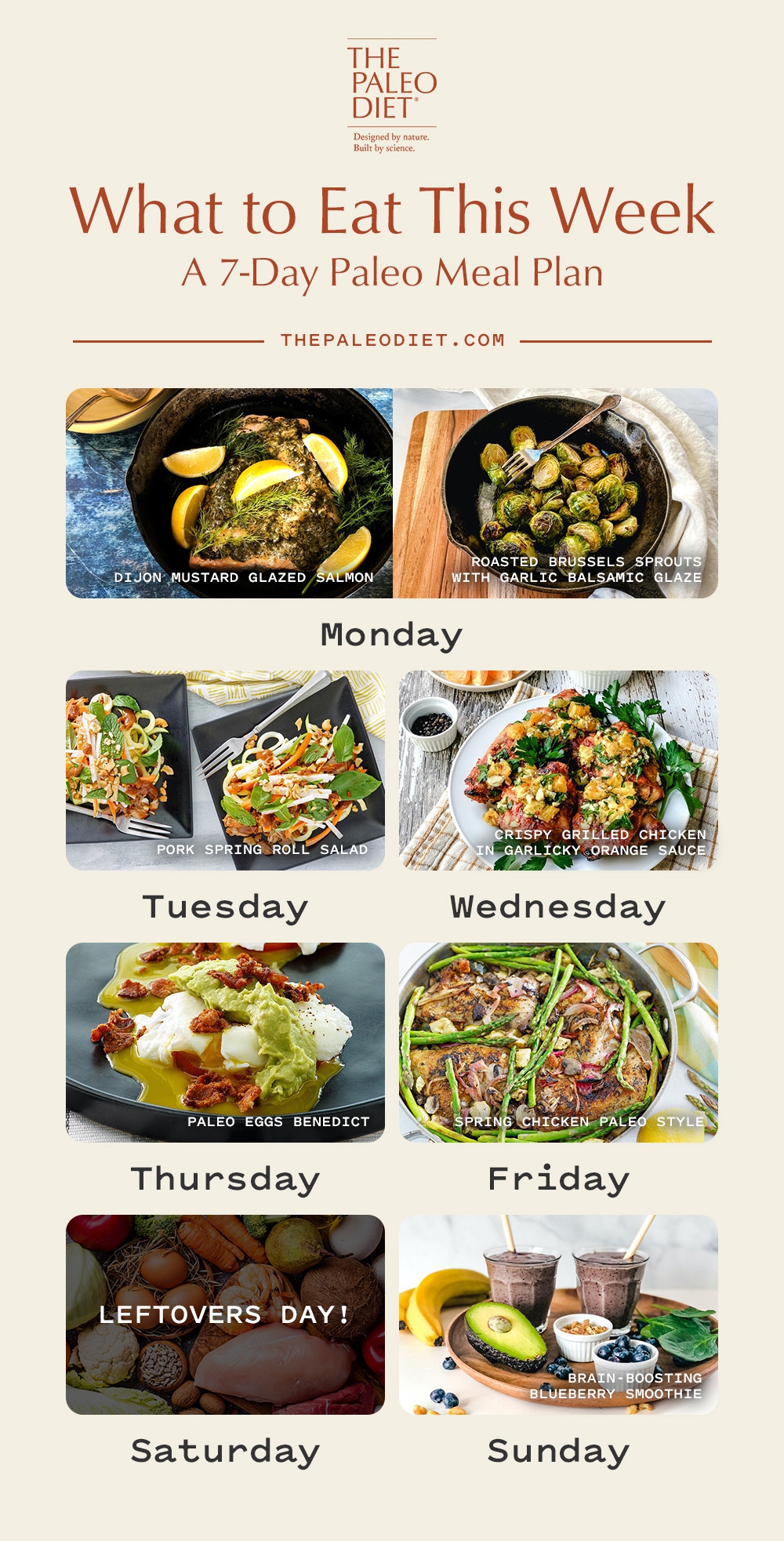 Aimee McNew
Aimee McNew is a nutritionist and writer who focuses on women's health, infertility, and postpartum wellness.
More About The Author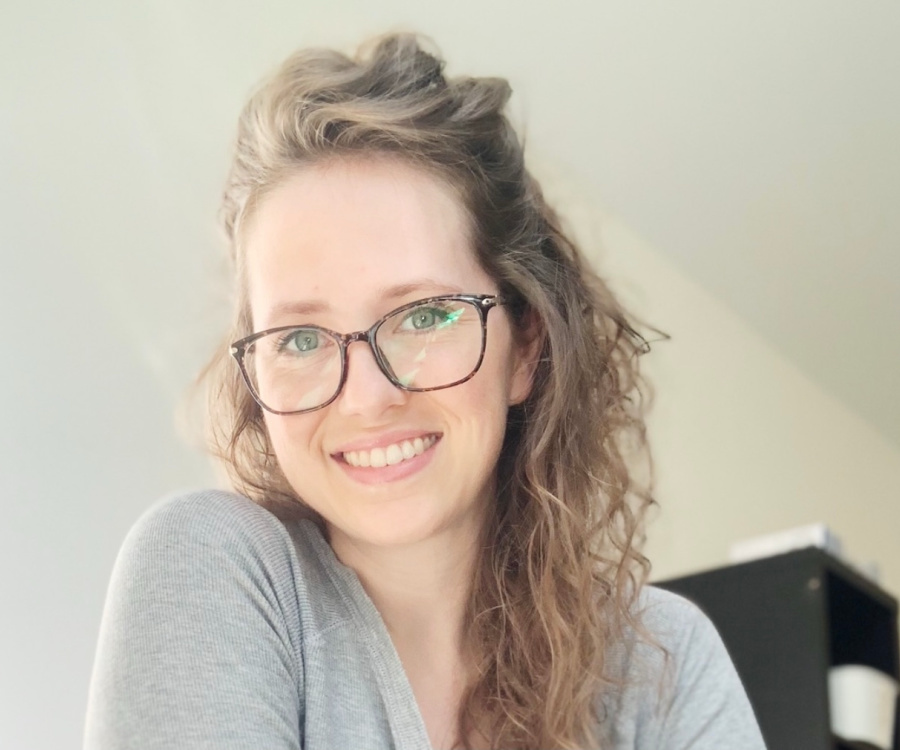 Live The Paleo Diet Lifestyle