What to Eat This Week: June, Week 3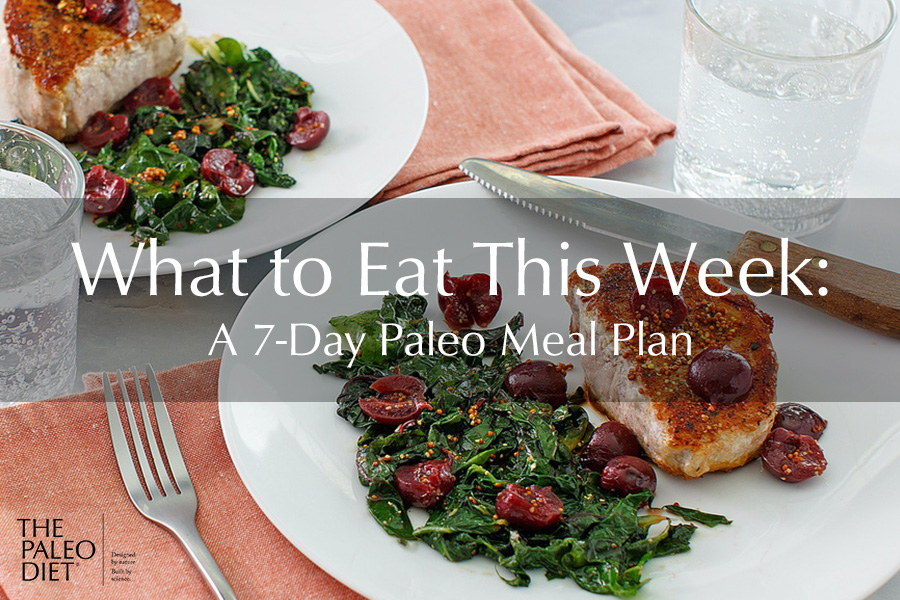 Summertime conjures up images of vacations and time away from the daily grind, yet in the strangeness of the last year, many aren't quite back to normalcy yet. Wherever you are, whether at home or on vacation, or some limbo in between, your summertime meal plan can be a light, breezy, and flavor-packed source of stability!
This week, we have a fun assortment of Paleo recipes using chicken, pork, green vegetables, and even a summer smoothie made with green apple and ginger.
If you want to cook less, double up your recipes every other day and enjoy the simplicity of leftovers throughout the week.
Here's your meal plan:
Monday
It doesn't get any more summery than this Chicken and Cucumber Salad. It's bright, light, and quick to get on the table. If you can, get your cukes, tomatoes, onion, lemons and parsley from your local farmer's market while they're in their prime!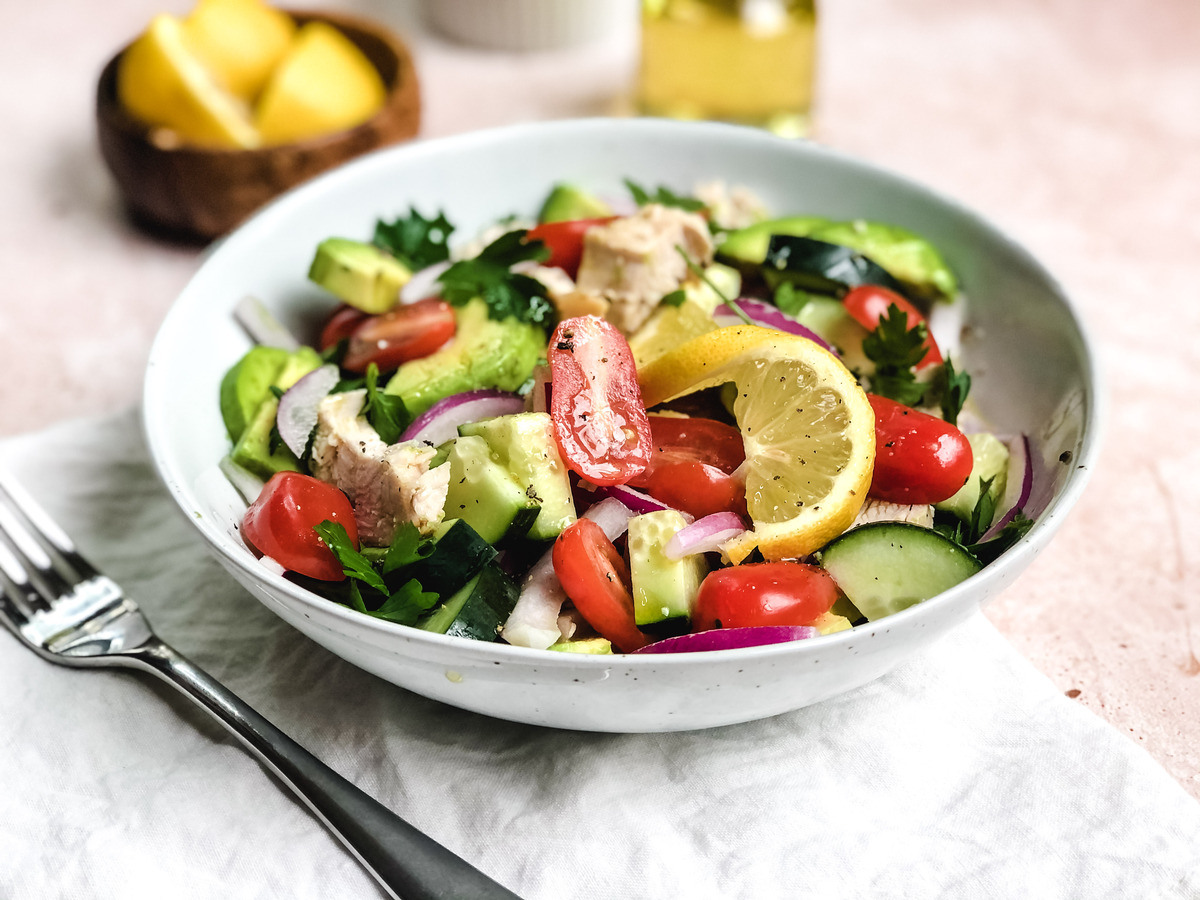 Tuesday
Go veggie tonight with Creamy Avocado Asparagus Soup. While sustainably sourced animal products certainly have their healthy place at the table, this vegetarian meal is a great way to support digestive health and nourish the gut. That's because asparagus is a great prebiotic fiber that your good bacteria can thrive on!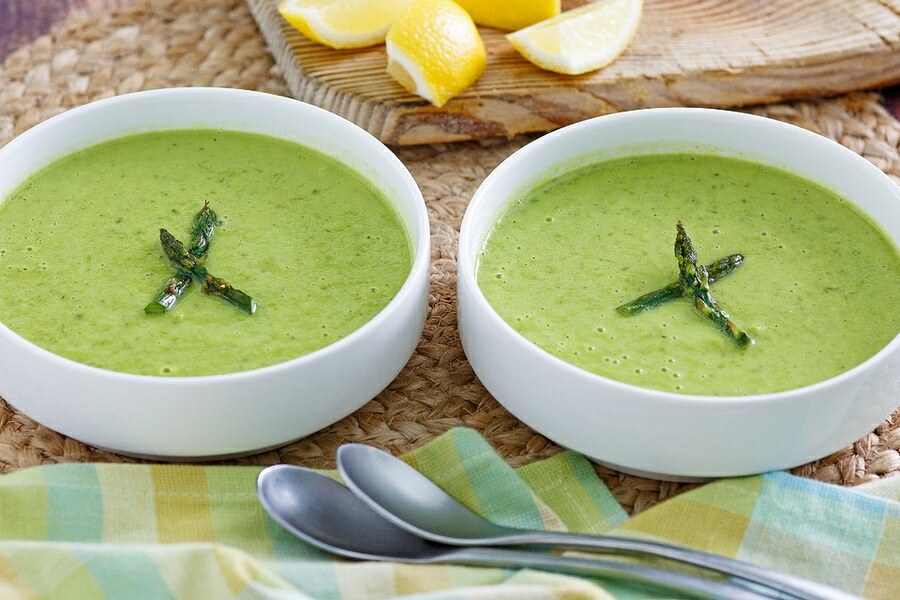 Wednesday
Keep it simple tonight with Slow Cooker Meatballs & Marinara. If you're looking for a kid-friendly dish, this is a real winner.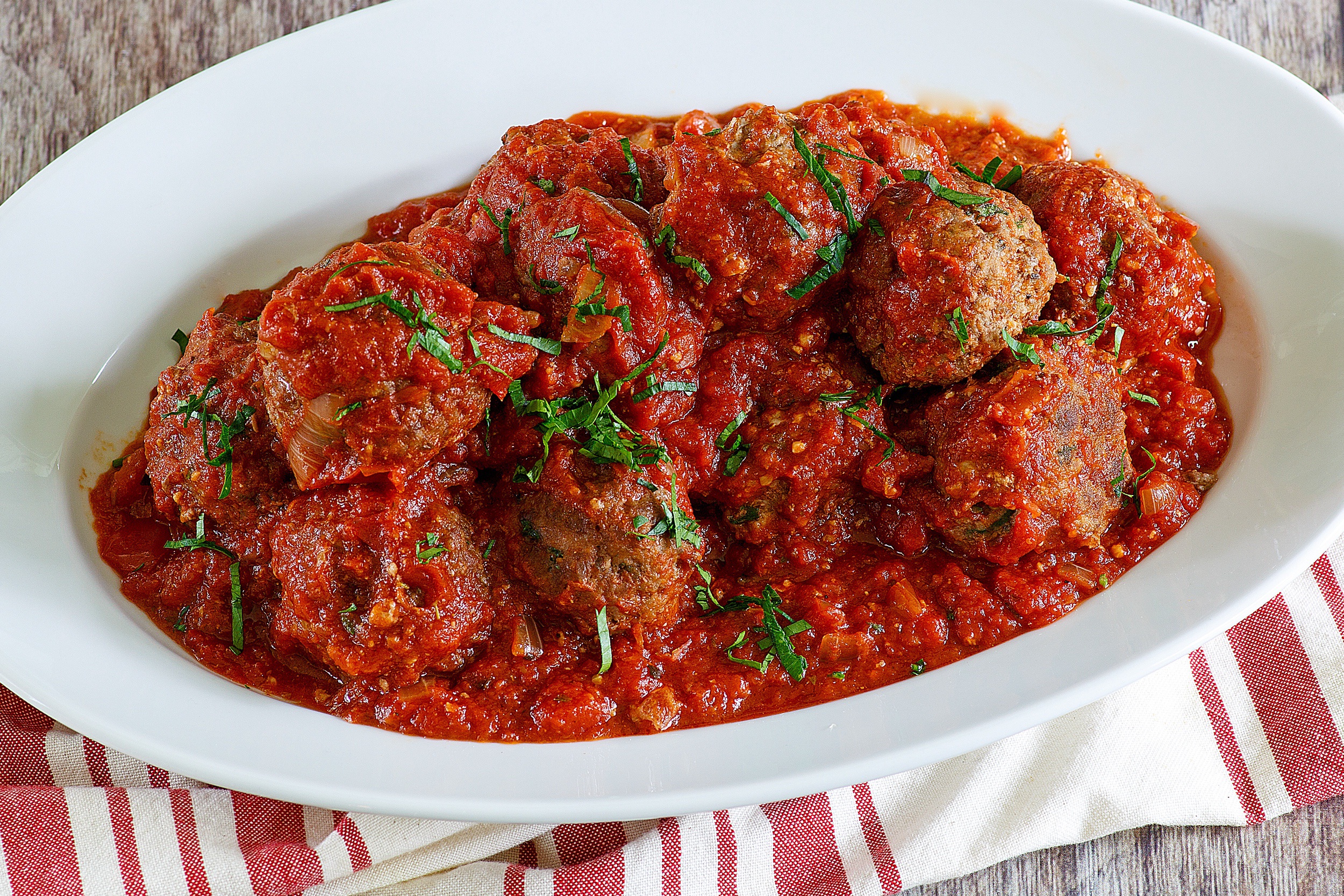 Thursday
Our Chicken Fajita Bowl with Cauliflower Rice recipe is a classic made Paleo. Rich with all the right flavors and low in carbs, this bowl will fill you up without the carbohydrate hangover.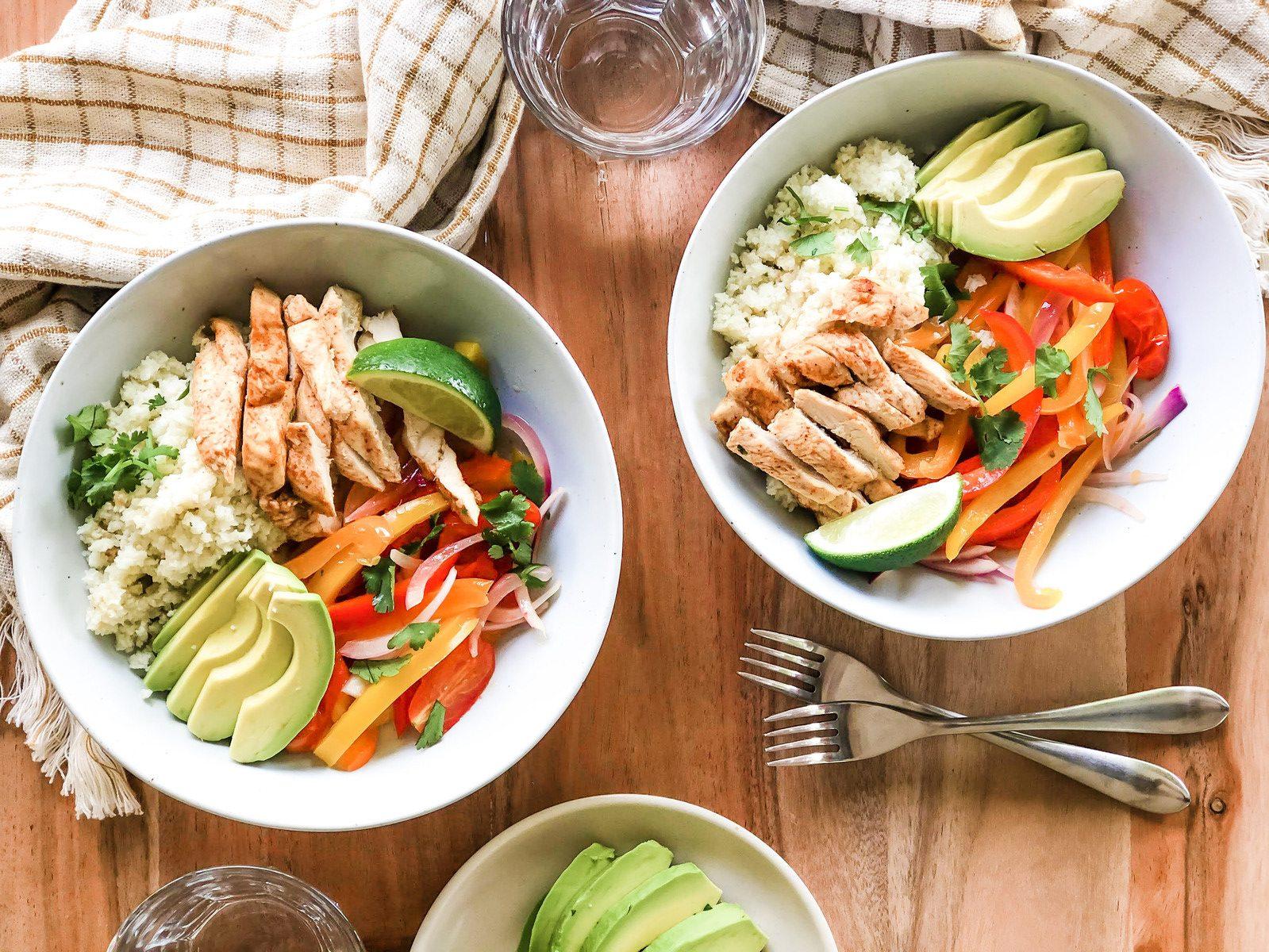 Friday
Kick off the weekend with Seared Pork Chops and Sweetheart Spinach. If you don't have spinach, use whatever veggies you have around!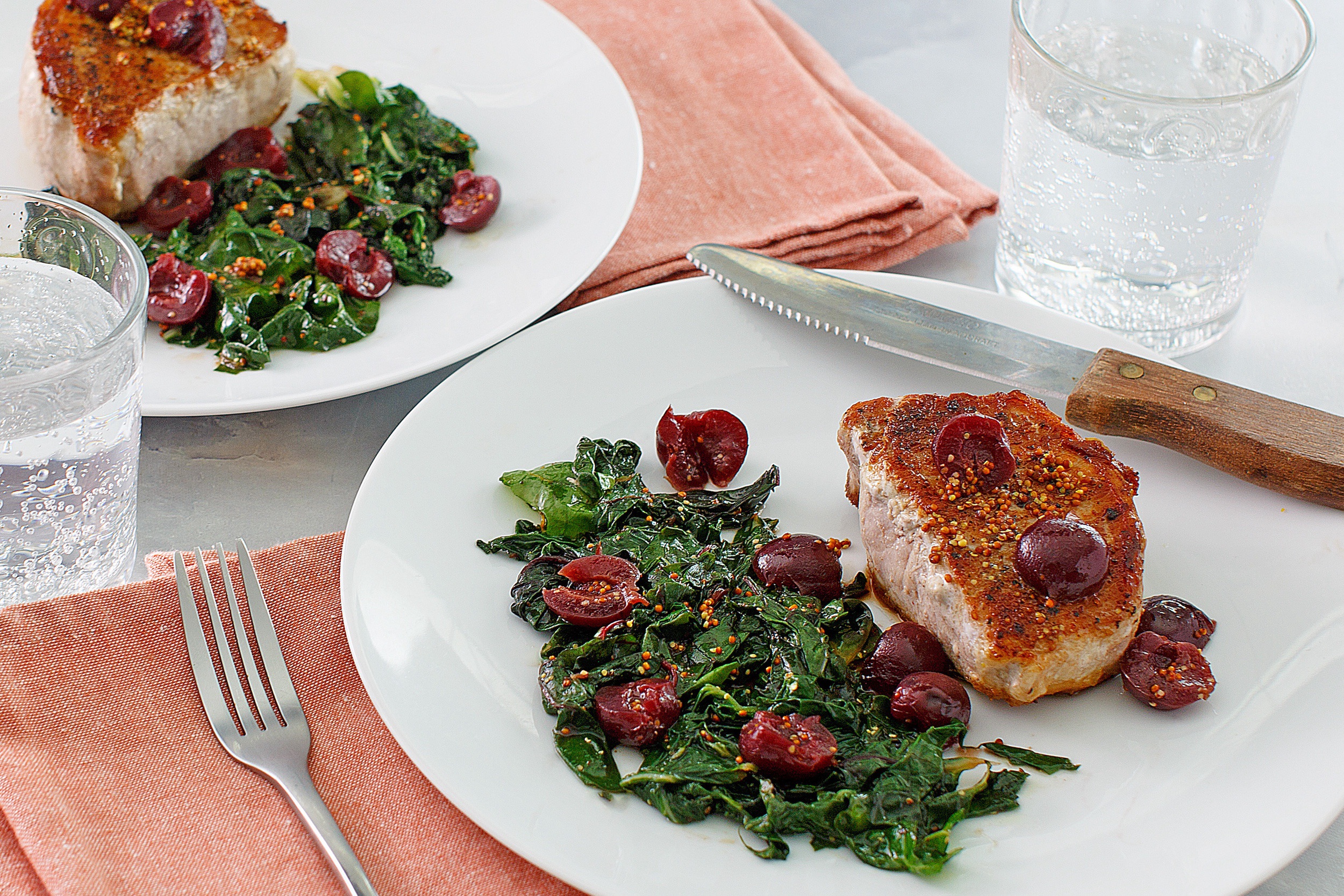 Saturday
Leftovers day! For a refreshing snack, work in this Green Apple and Spinach Smoothie, which is great for digestion and energy.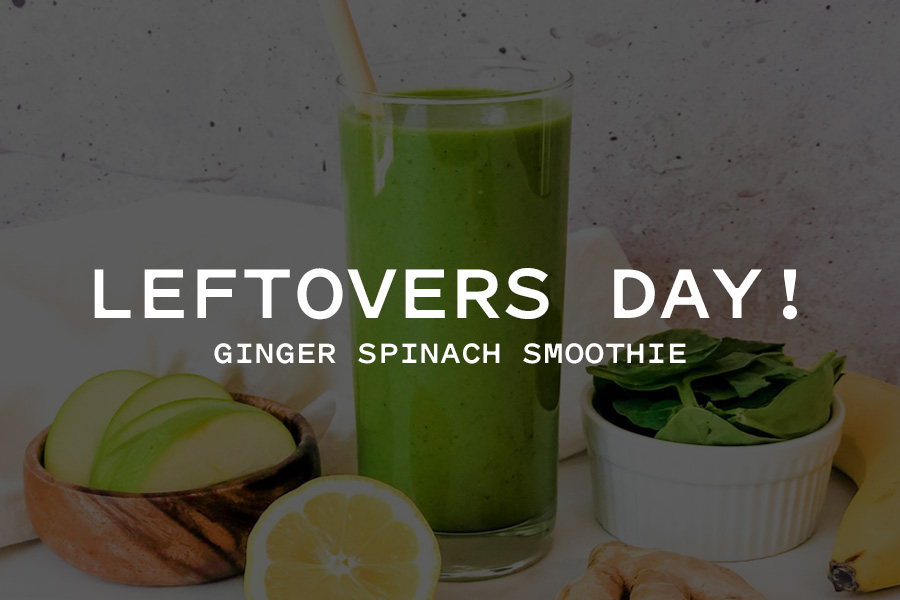 Sunday
This Paleo + Vegan Green Smoothie Breakfast Bowl is a delish way to start the day and perfect for anyone who needs an egg-free breakfast option. Customize it with your favorite smoothie toppings!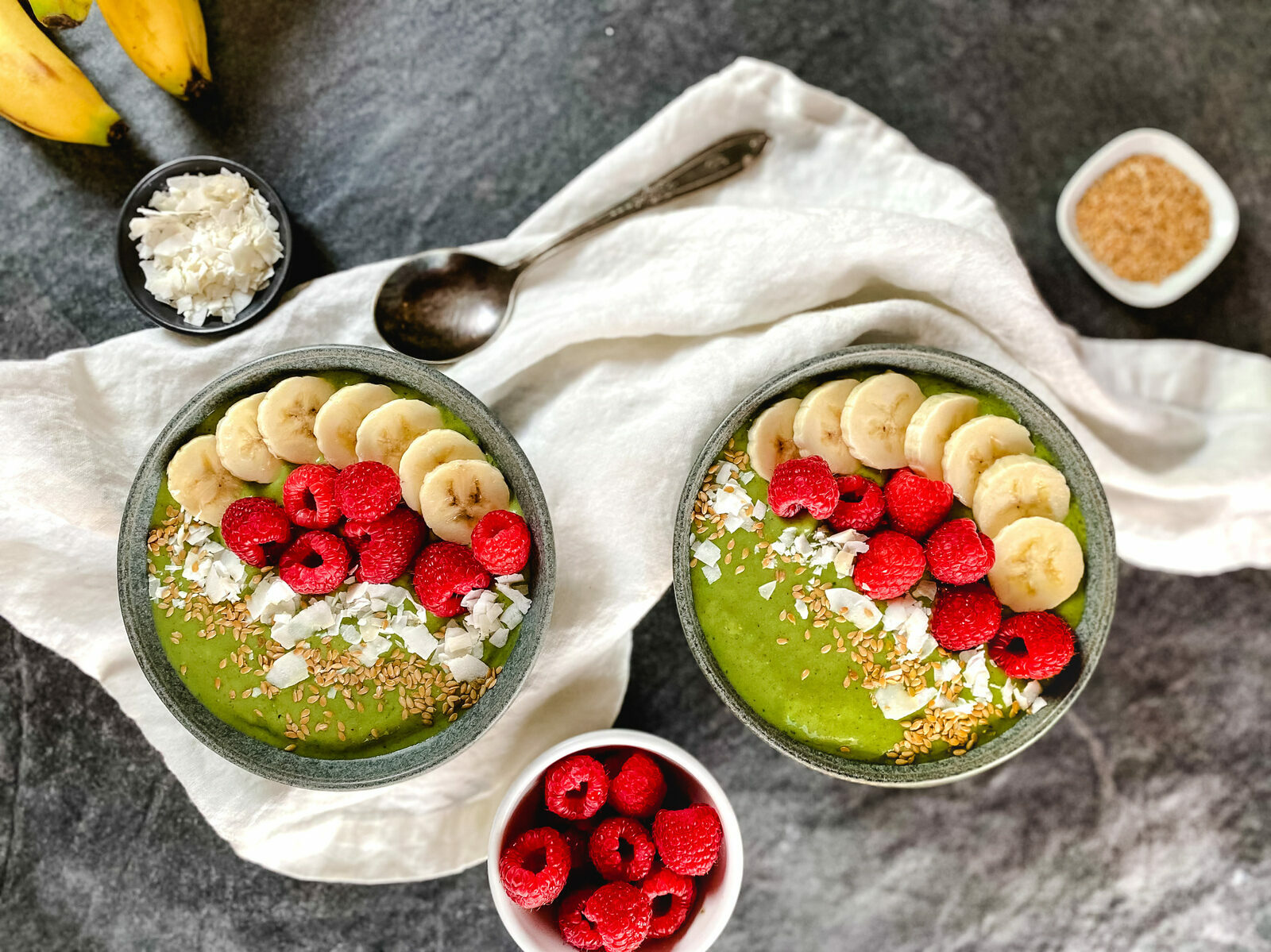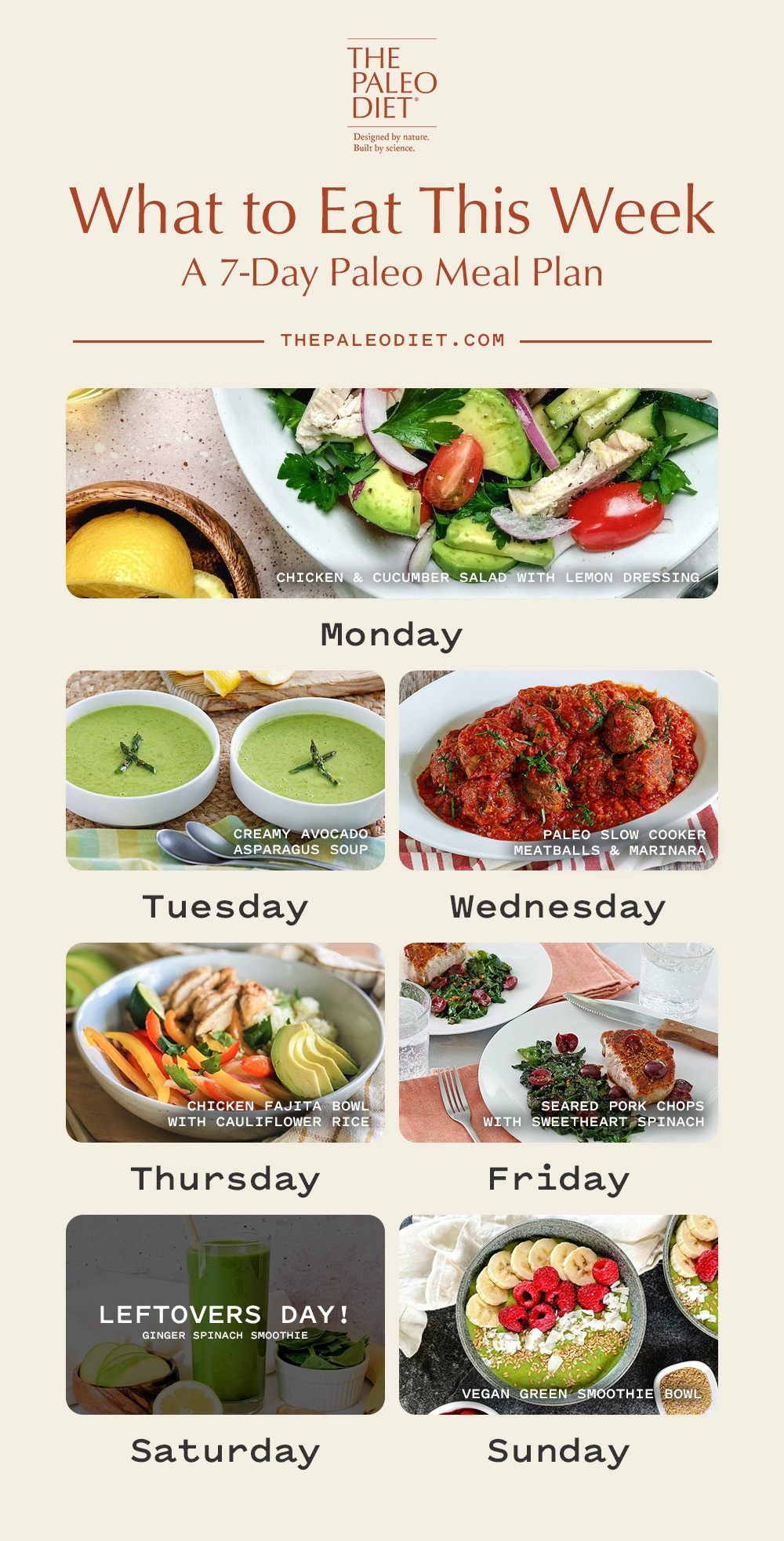 Aimee McNew
Aimee McNew is a nutritionist and writer who focuses on women's health, infertility, and postpartum wellness.
More About The Author