What to Eat This Week: January, Week 4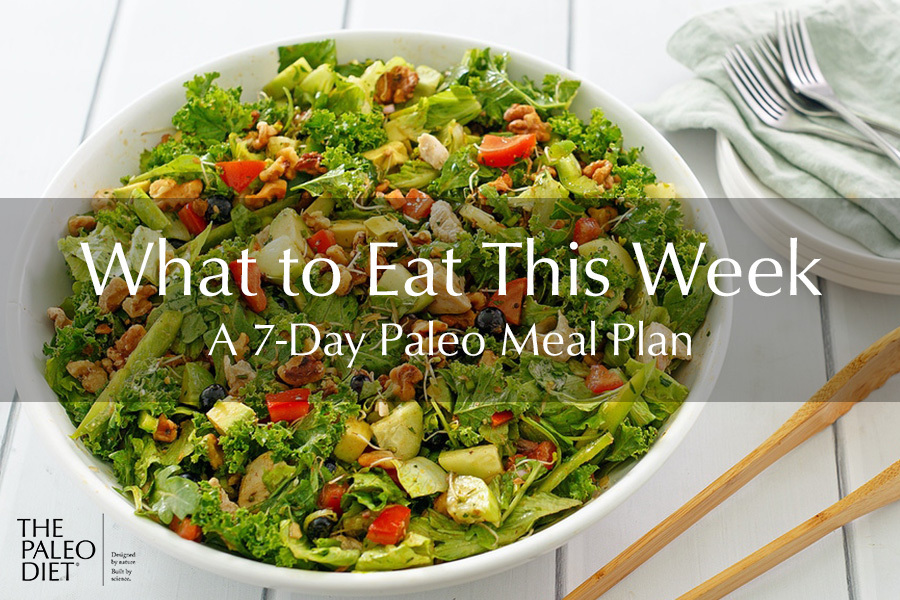 In honor of gut health this month, this week's meal plan is all about foods that are easy on the digestive system.
While eating healthy foods is a great start, we also have to keep our gut health in mind. Some foods are harder to digest than others, and if our body has trouble breaking them down, we won't be able to absorb the nutrients locked inside.
This week's plan focuses on foods that your body can easily break down, like chicken and seafood alongside plenty of vegetables and healthy fats. Soups and salads are also great—not because they're "low calorie," but because they're easy on your gut.
Soups can hydrate you while giving your body plenty of collagen (as long as they're made with bone broth), where veggie-packed salads provide plenty of enzymes to support healthy digestion.
Ready to reset your gut this week? Here's your plan:
---
Monday
We kick the week off with this Garden Harvest Salad with Smoky Walnut Dressing. It may be the middle of winter, but eating a fresh salad every now and then is a great way to get nutrients and change things up! Don't stress about finding the exact greens or vegetables—use what you have or can get and enjoy this delicious burst of flavor in the middle of soup season.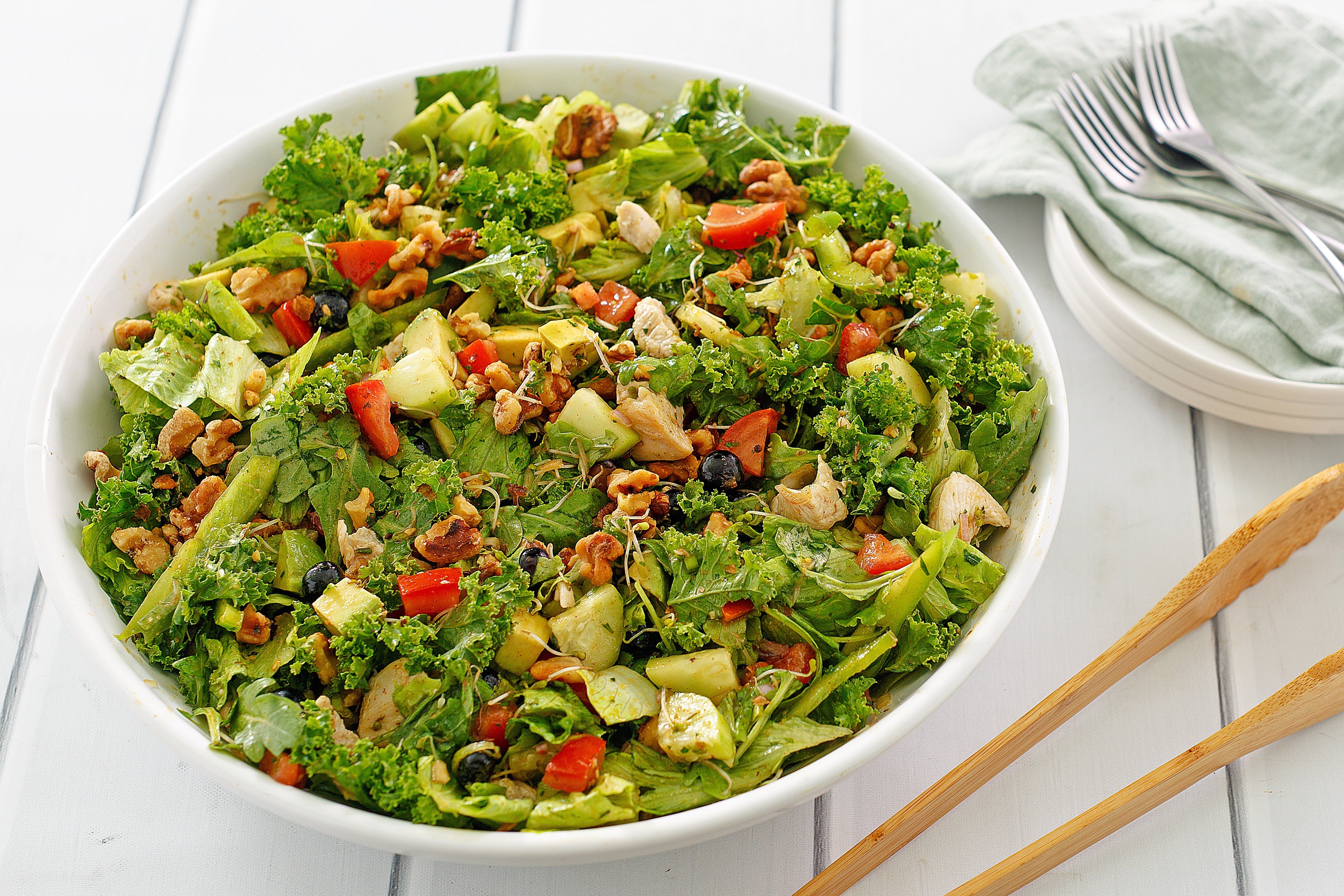 ---
Tuesday
This Easy, One-Pot Cream of Mushroom Soup is on the docket for tonight. Mushrooms are one of the few foods that have vitamin D, and the middle of winter (and cold and flu season) is prime time to make sure you're getting enough. (Pro-tip: any mushrooms will work in this dish, or a combination of your favorite kinds.)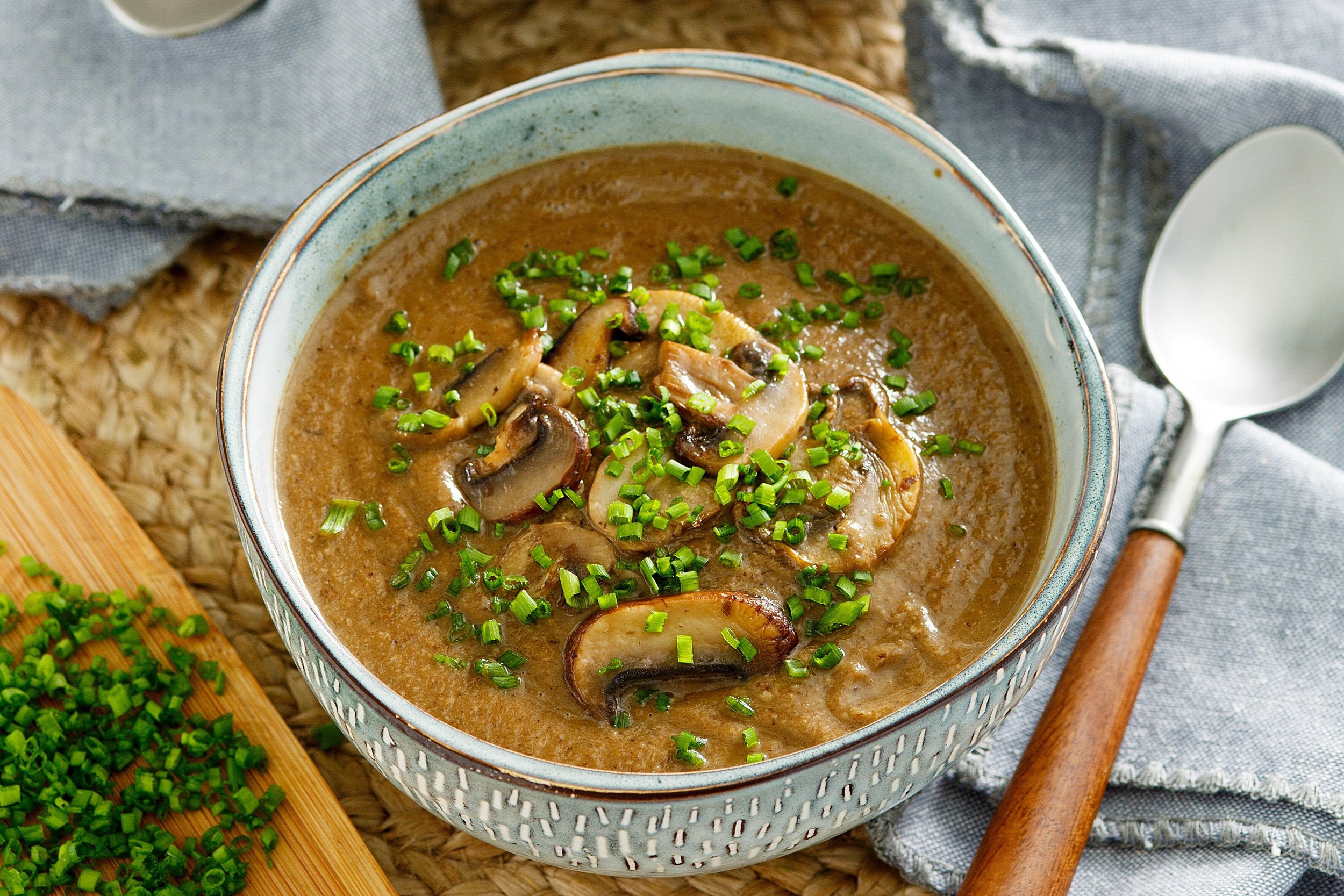 ---
Wednesday
You won't spend a ton of time on tonight's dinner with this 30-minute Mustard Glazed Salmon. Omega-3s to the rescue, quelling inflammation in your gut. You can pair it with any of your favorite vegetable sides, but I suggest this Roasted Cauliflower with Red Bell Peppers for the fiber and the vitamin C.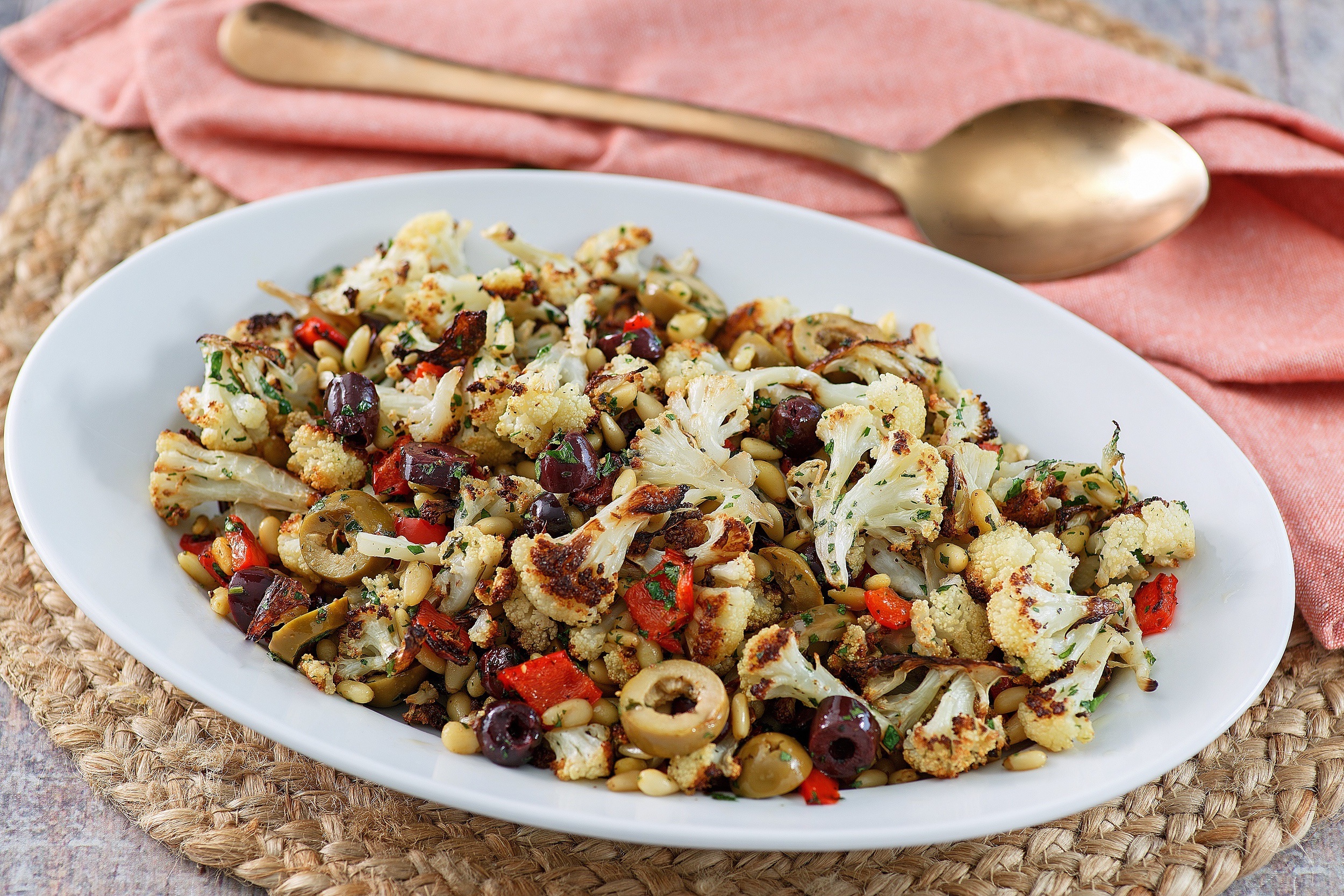 ---
Thursday
Ladle up this veggie-rich Paleo Chicken and Leek Soup for a warm and savory meal packed with digestive comfort. Leeks are in the onion family and they provide nourishing prebiotics to the good bacteria in your gut.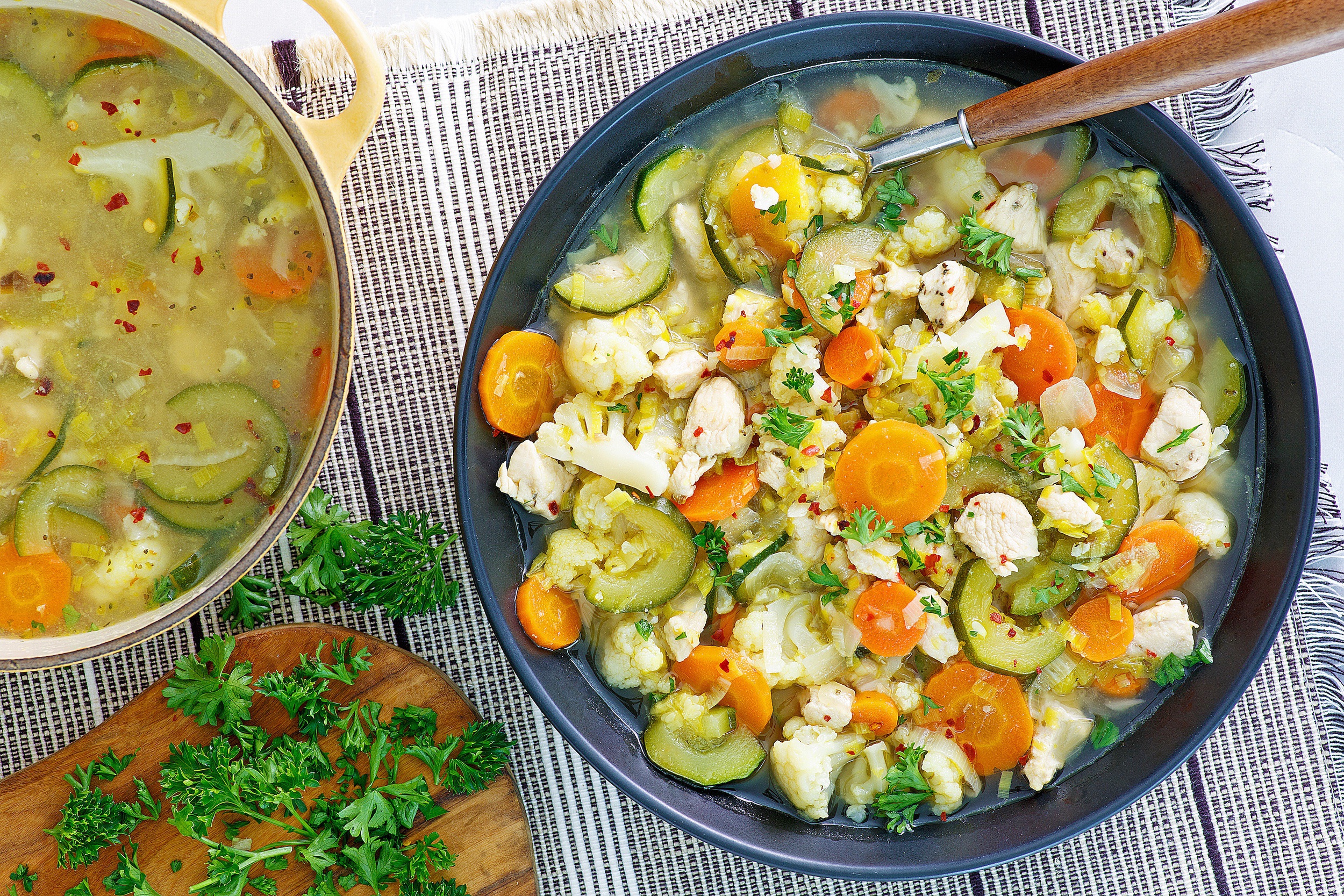 ---
Friday
Get things sizzling with this Easy Chicken and Broccoli Stir-Fry. Pair it with some cauliflower rice for a simple meal that's gentle on the digestive system while tasting like a takeout splurge.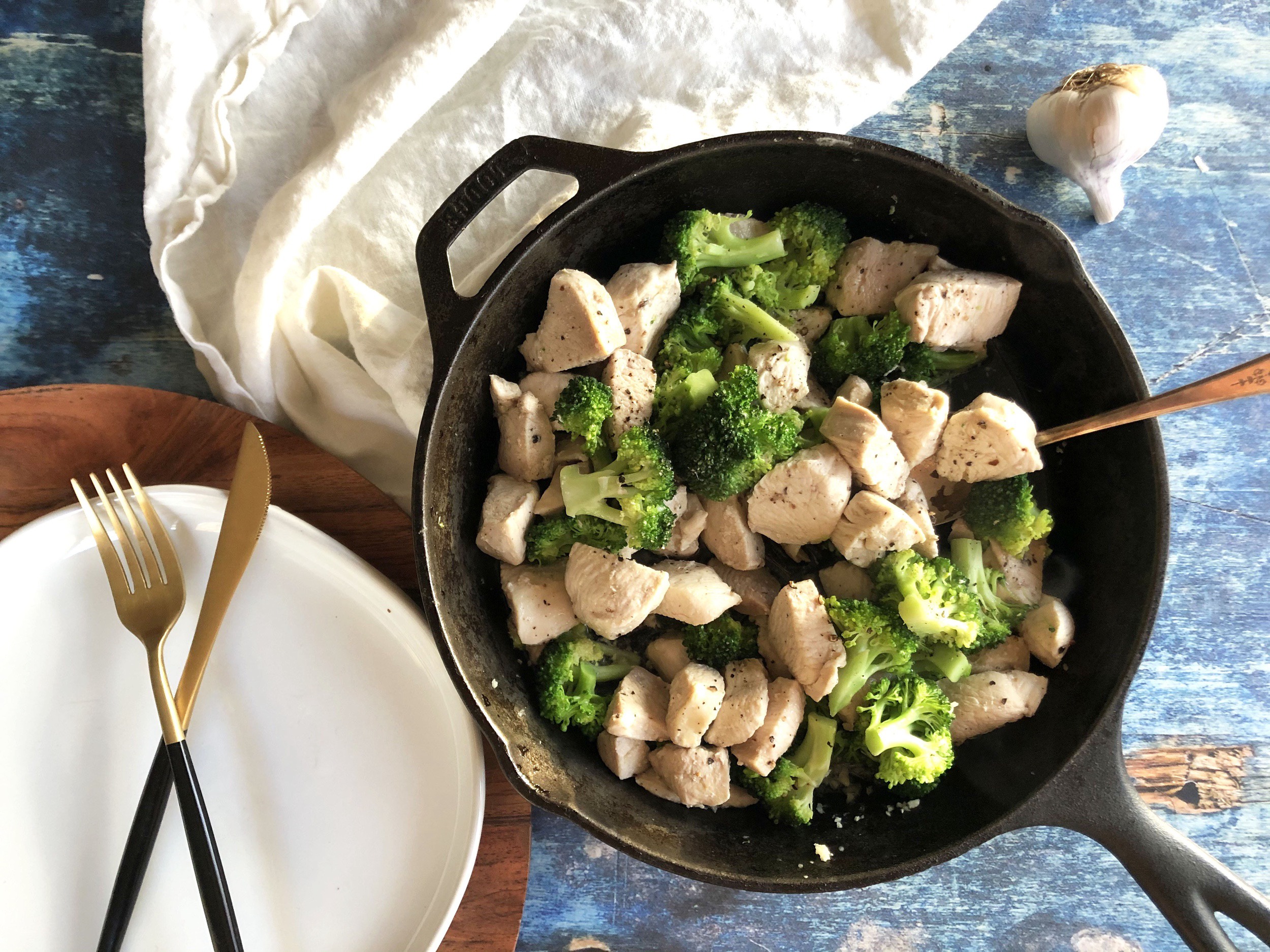 ---
Saturday
This light Creamy Roasted Asparagus & Leek Soup will fill you up without making you feel stuffed. Plus, you'll get more delicious prebiotics for your gut! Try Soaking the cashews before cooking your meal to make them easier to digest, and add some chicken if you need extra protein.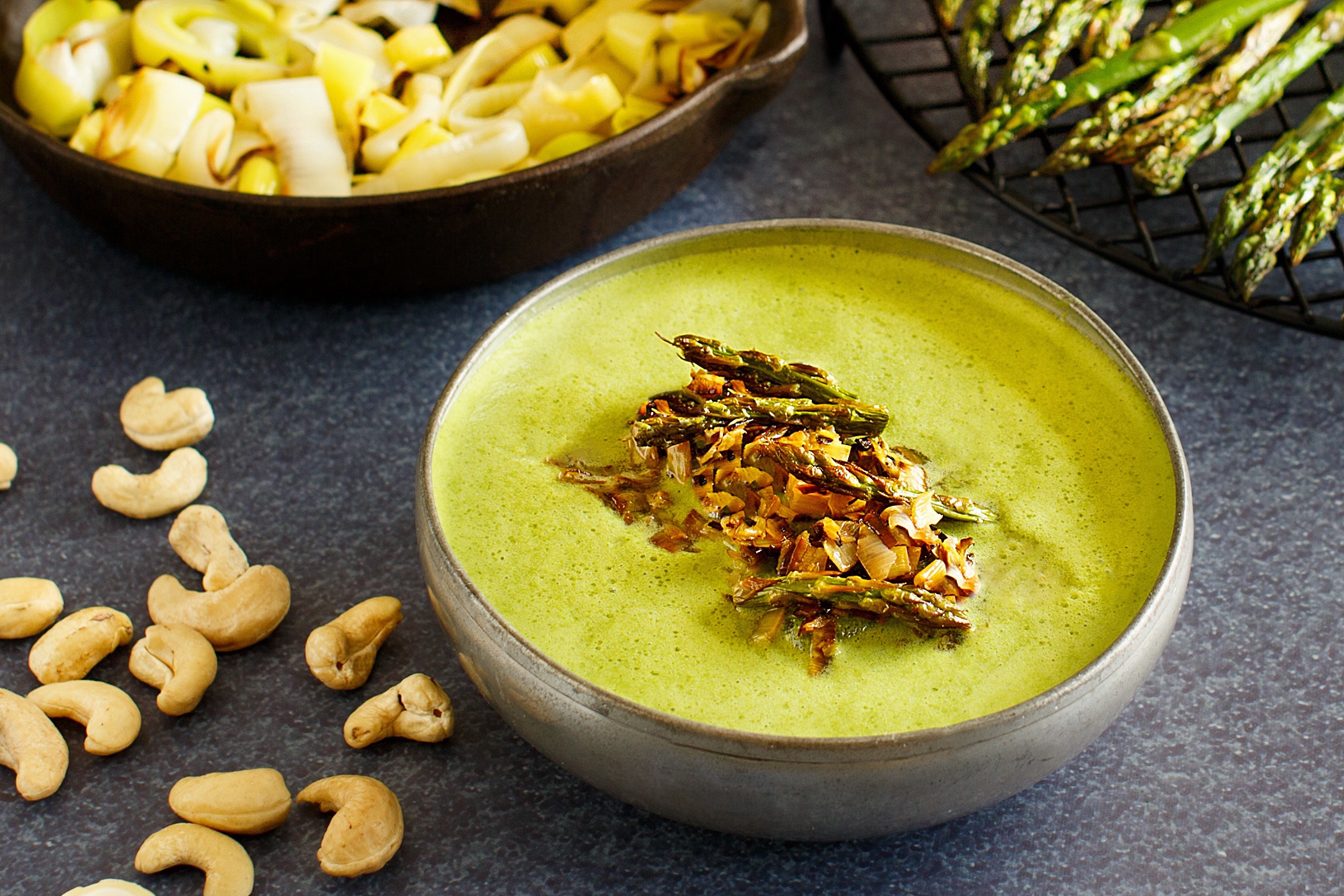 ---
Sunday
One-Pan Sweet Potato Hash is a perfect breakfast. It's got healthy fats, protein, and the right kind of carbs that provide fiber with a steady supply of energy.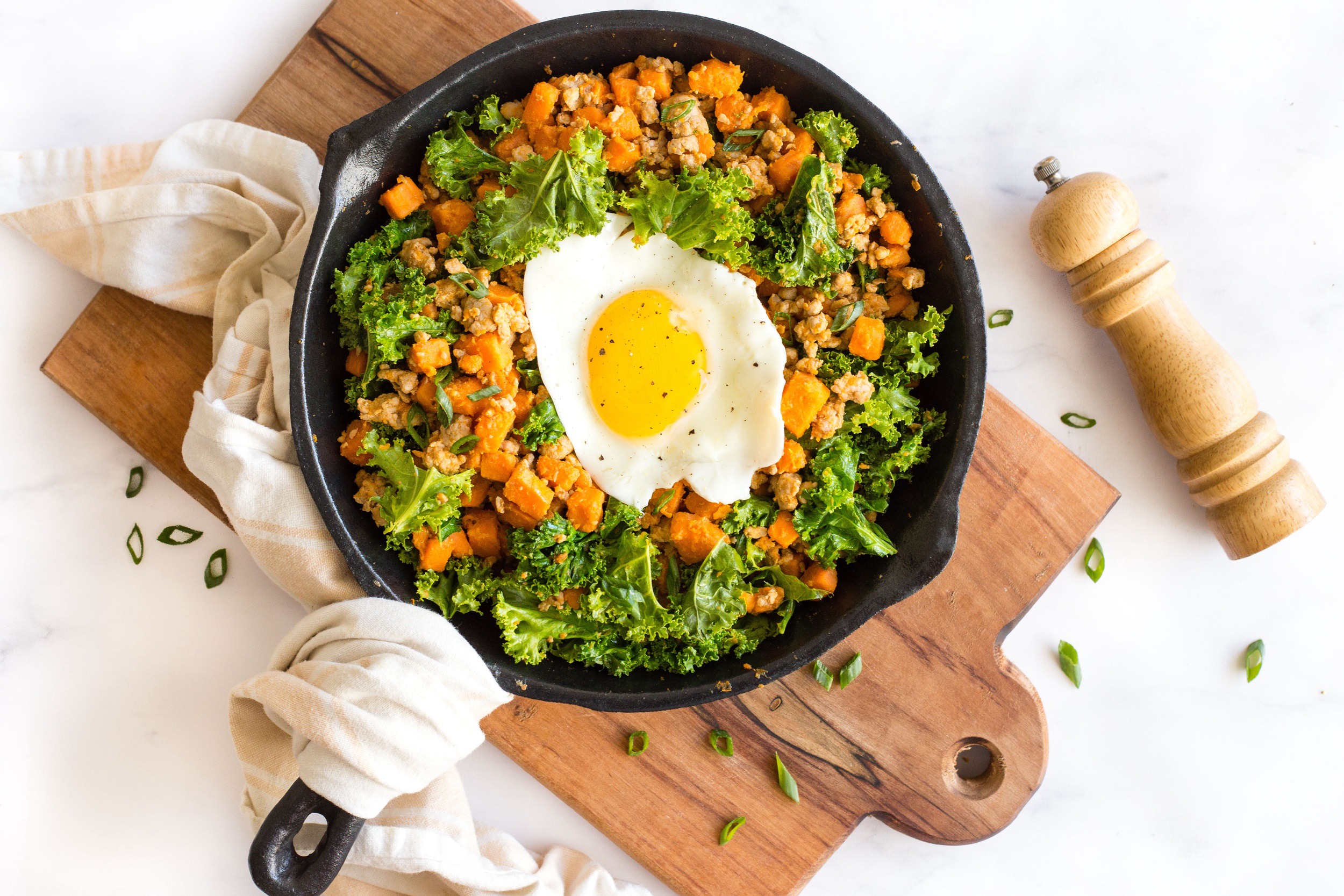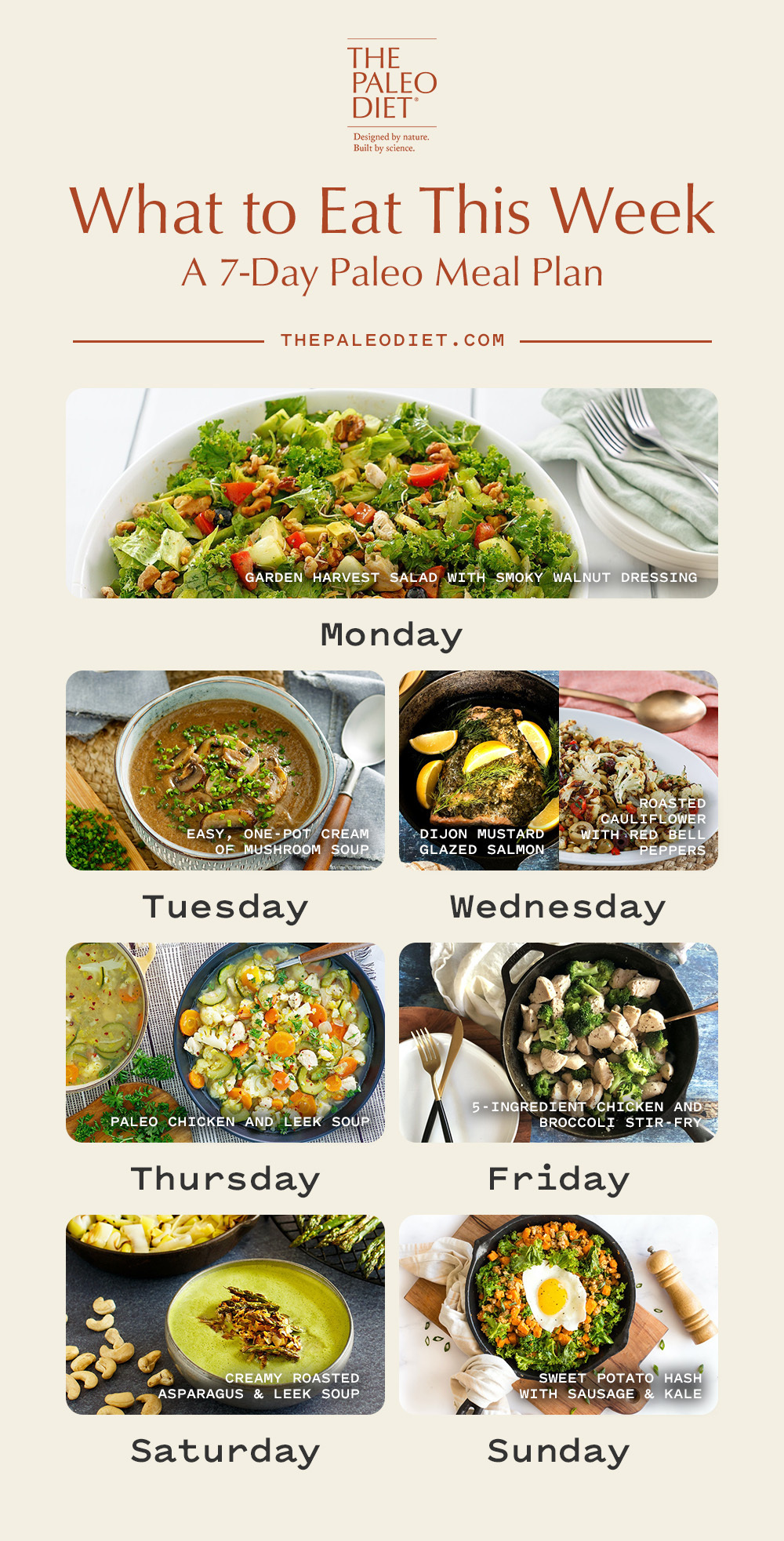 Aimee McNew
Aimee McNew is a nutritionist and writer who focuses on women's health, infertility, and postpartum wellness.
More About The Author