What to Eat This Week: April, Week 1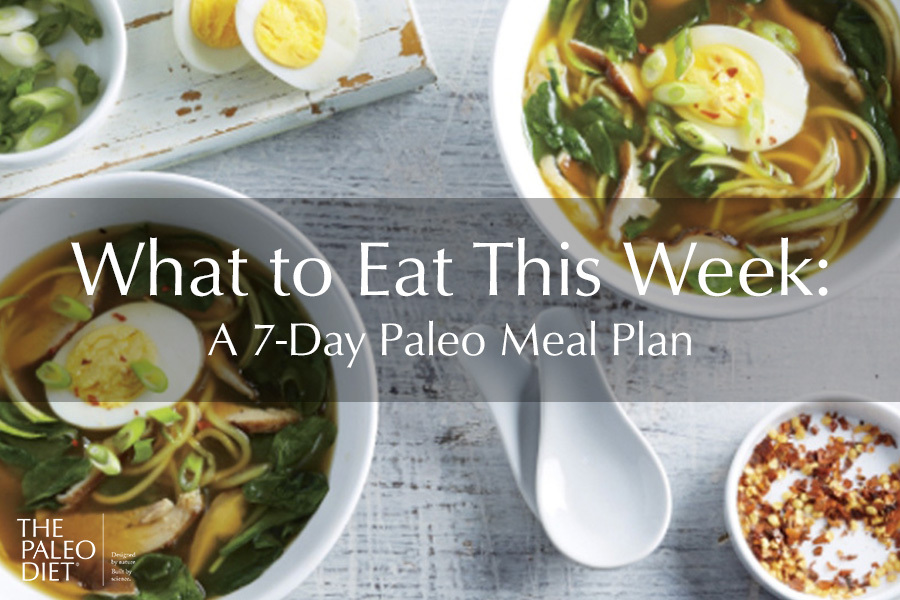 Easter week, for many, signifies a true beginning of spring. Even if the weather is still chilly in some parts of the country, many of us are eager to welcome a new season. The flavors of spring are bright and fresh, while still mixing in the occasional soup and comfort food.
This month we're focusing on brain health. These recipes fight inflammation either by providing omega-3 fatty acids, which promote cognitive health, or they're rich in antioxidants, which can reduce free radical damage in the body.
While eating for brain health seems like it might only be for older folks, it's something that we could all benefit from. Brain health involves things like healthy neurotransmitters (which regulate moods and feelings of wellbeing), good cognition and memory, and even focus. Plus, a healthy brain might do better at things like relaxing for a good night of sleep. We want our brains functioning optimally at every stage of life, and the nutrients that we eat play a big role in that.
Here's your meal plan for the week:
---
Monday
This Spicy Chicken and Mushroom Ramen with Zoodles is an easy weeknight meal. Amino acid-rich foods support healthy neurotransmitters, and many other optimal body processes, too.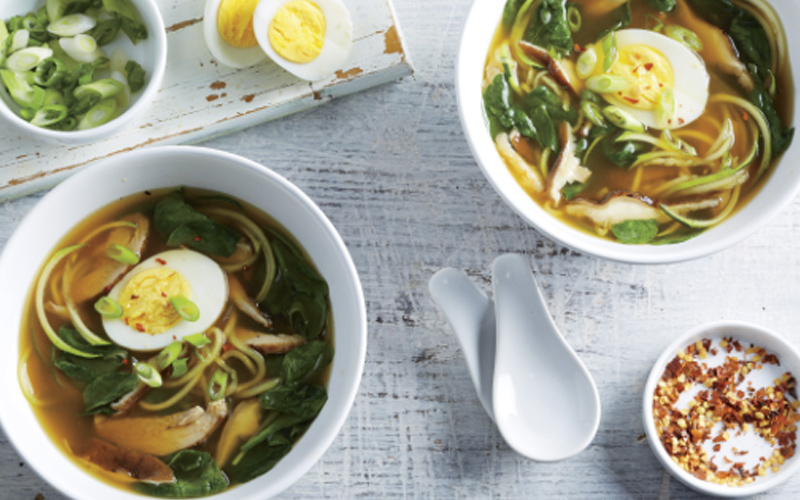 ---
Tuesday
Omega-3s are well-known for their cognitive and anti-inflammatory benefits. This 30-minute Mustard Glazed Salmon is a great way to get a good amount of these healthy fats. Pair it with a baked sweet potato and some steamed or roasted broccoli.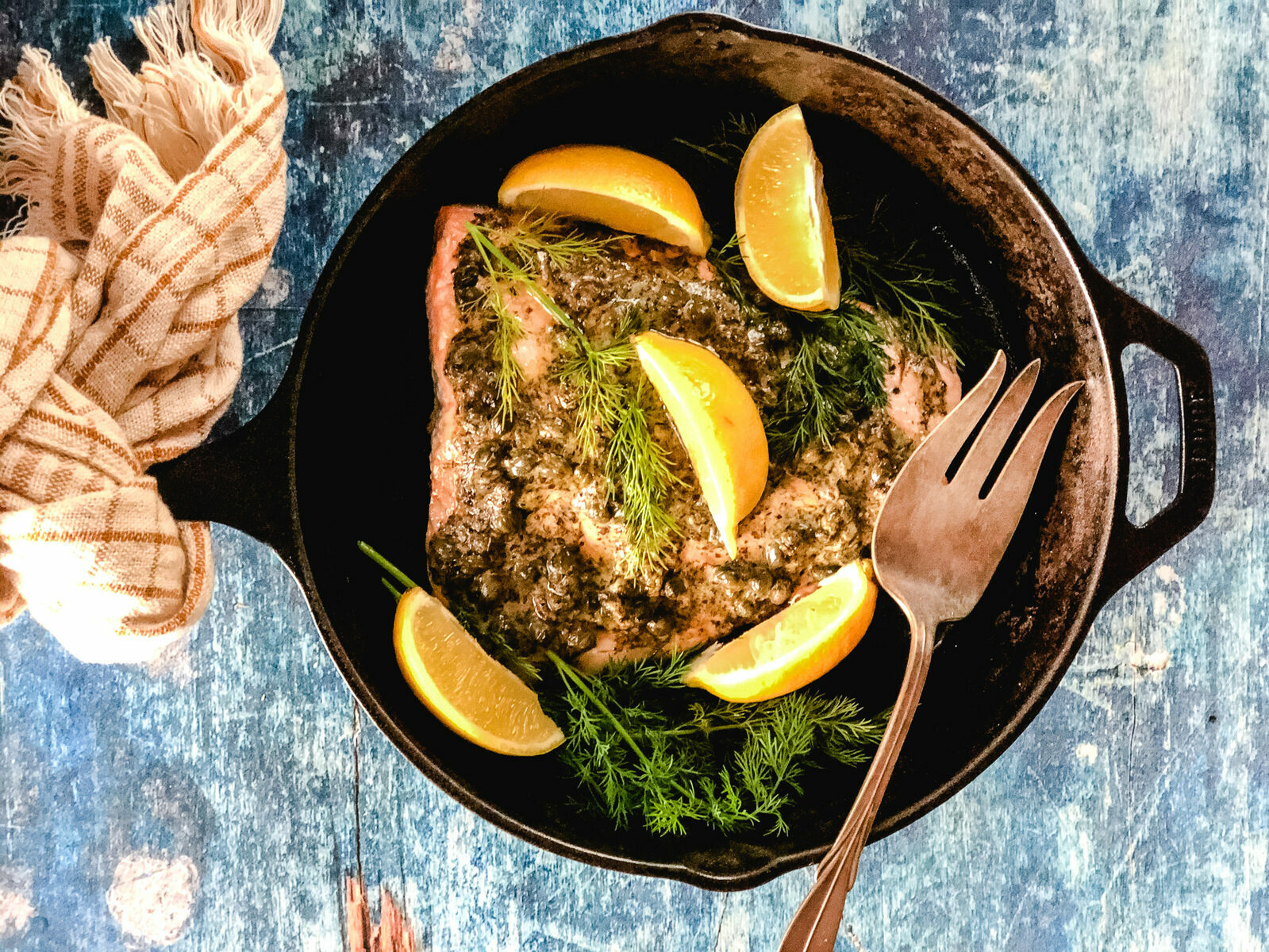 ---
Wednesday
Did you know that grass-fed beef contains more omega-3s than conventionally-raised beef? Make it a priority to use quality meat for this family-friendly Paleo Beef and Vegetable Stirfry. Plus, since you simmer the meat and veggies in red wine, it's a great excuse to open a new bottle!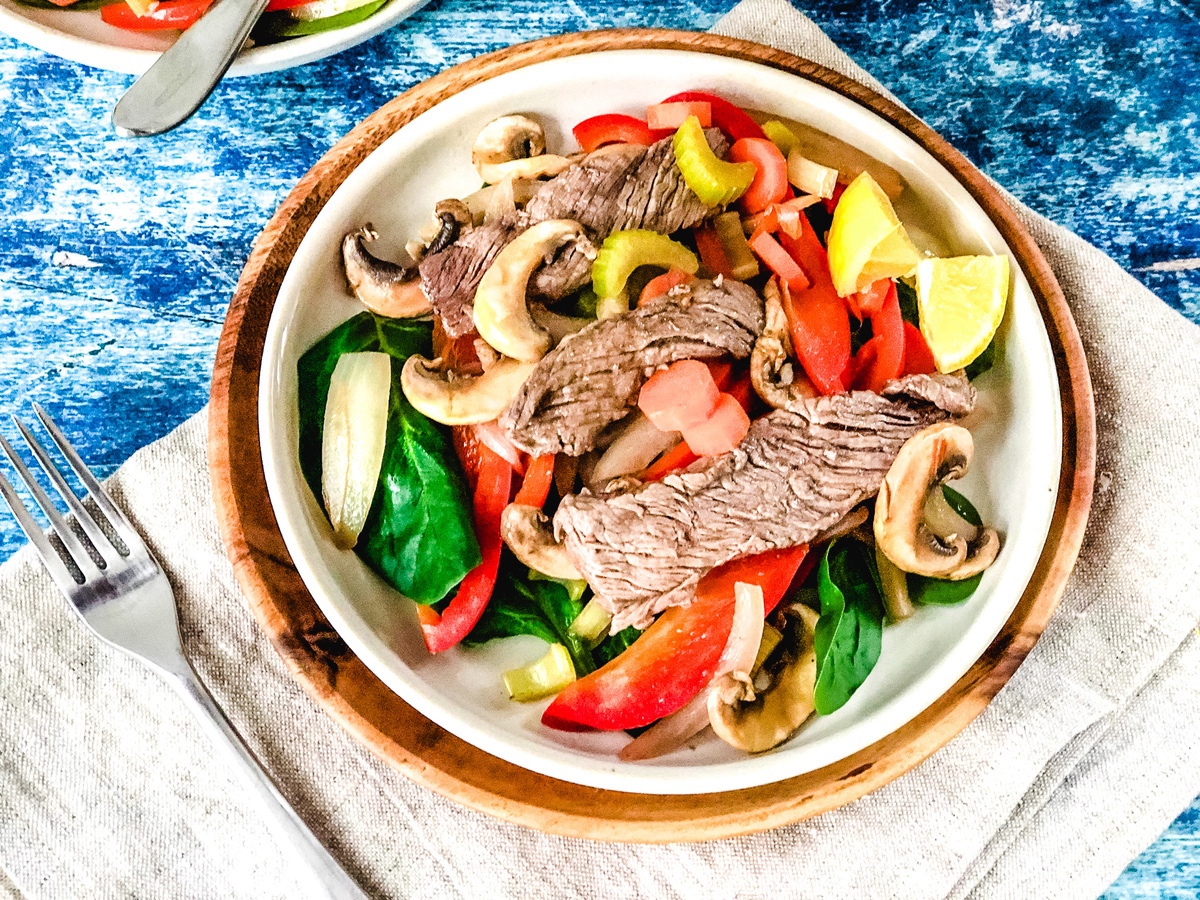 ---
Thursday
We're meat-free tonight with this simple, colorful, springy Vegan Buddha Bowl with Avocado Lime Dressing. You can also think outside the box and use this for an egg-free breakfast alternative if you are sensitive to or allergic to eggs.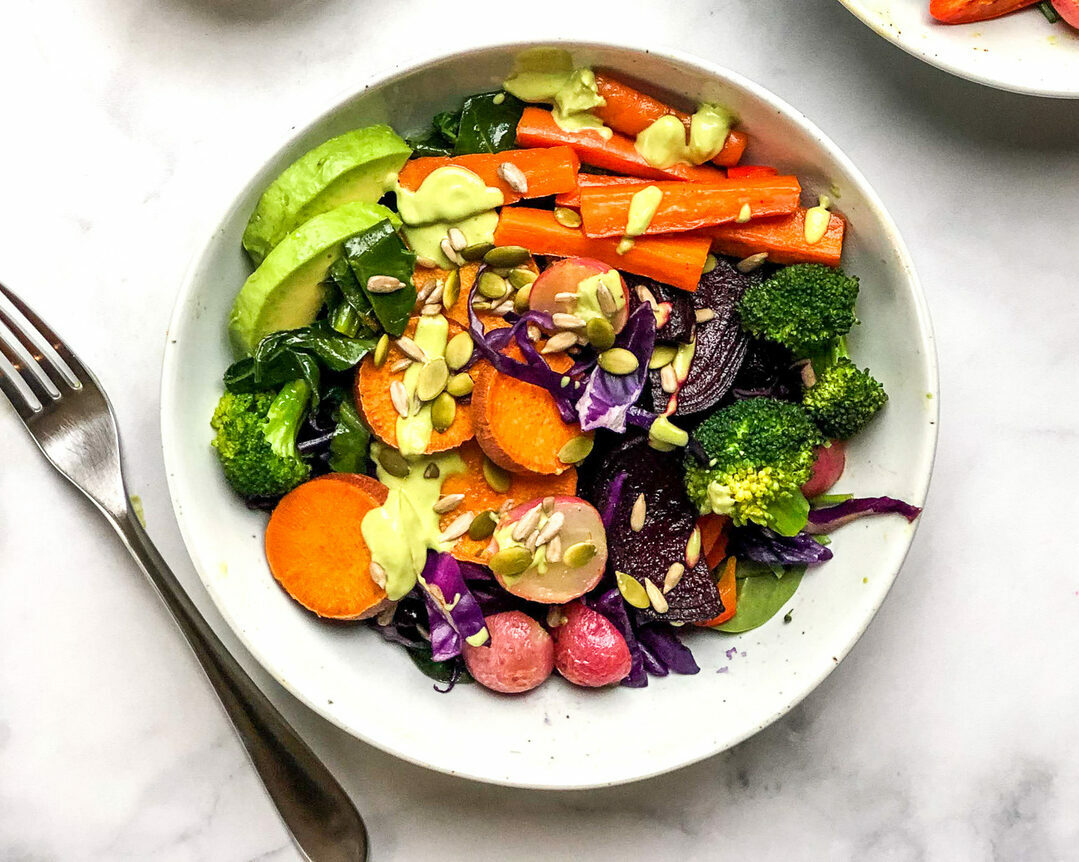 ---
Friday
Smoke, fiery Jerk Chicken is on the menu tonight. This chicken does well when batch-cooked ahead of time, and pairs nicely with your favorite steamed or roasted veggie, along with cauliflower rice or even Air Fryer Sweet Potato Fries.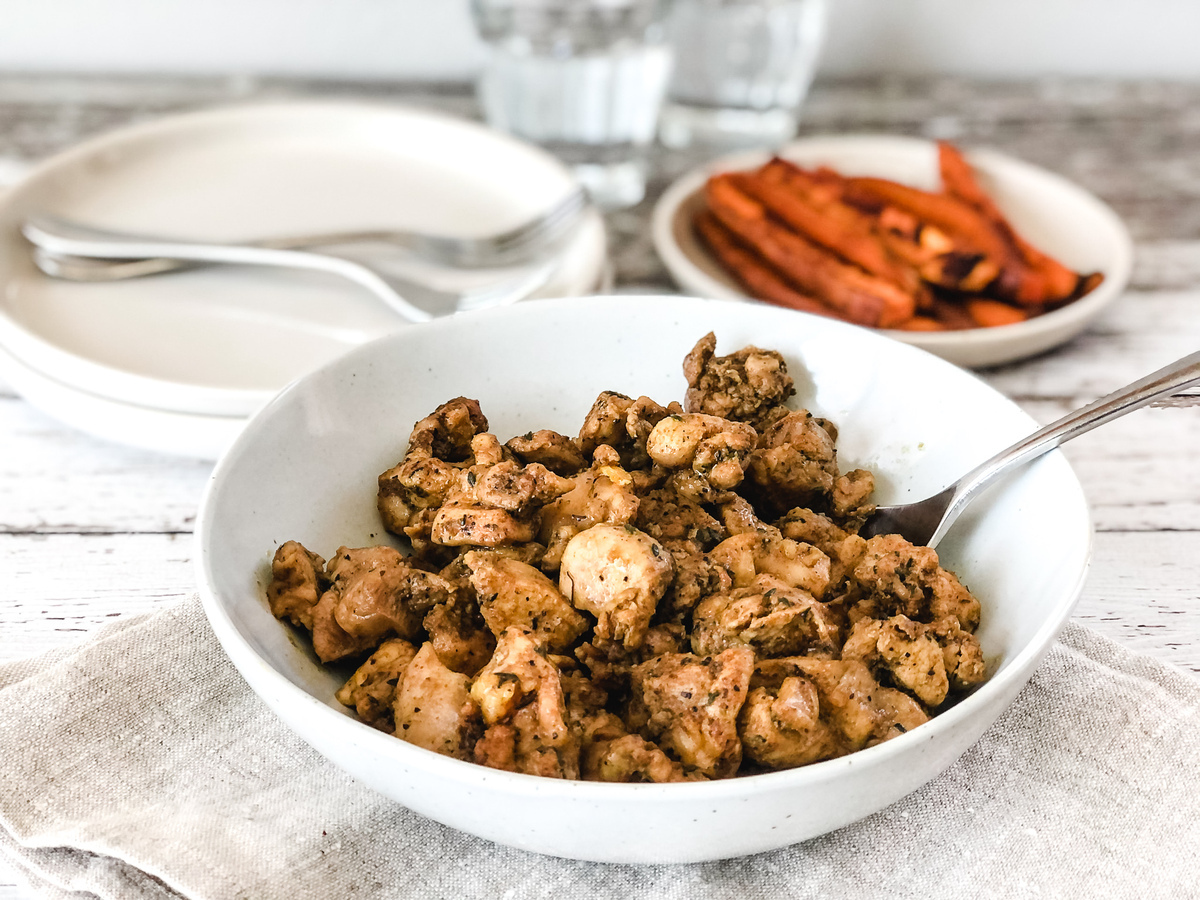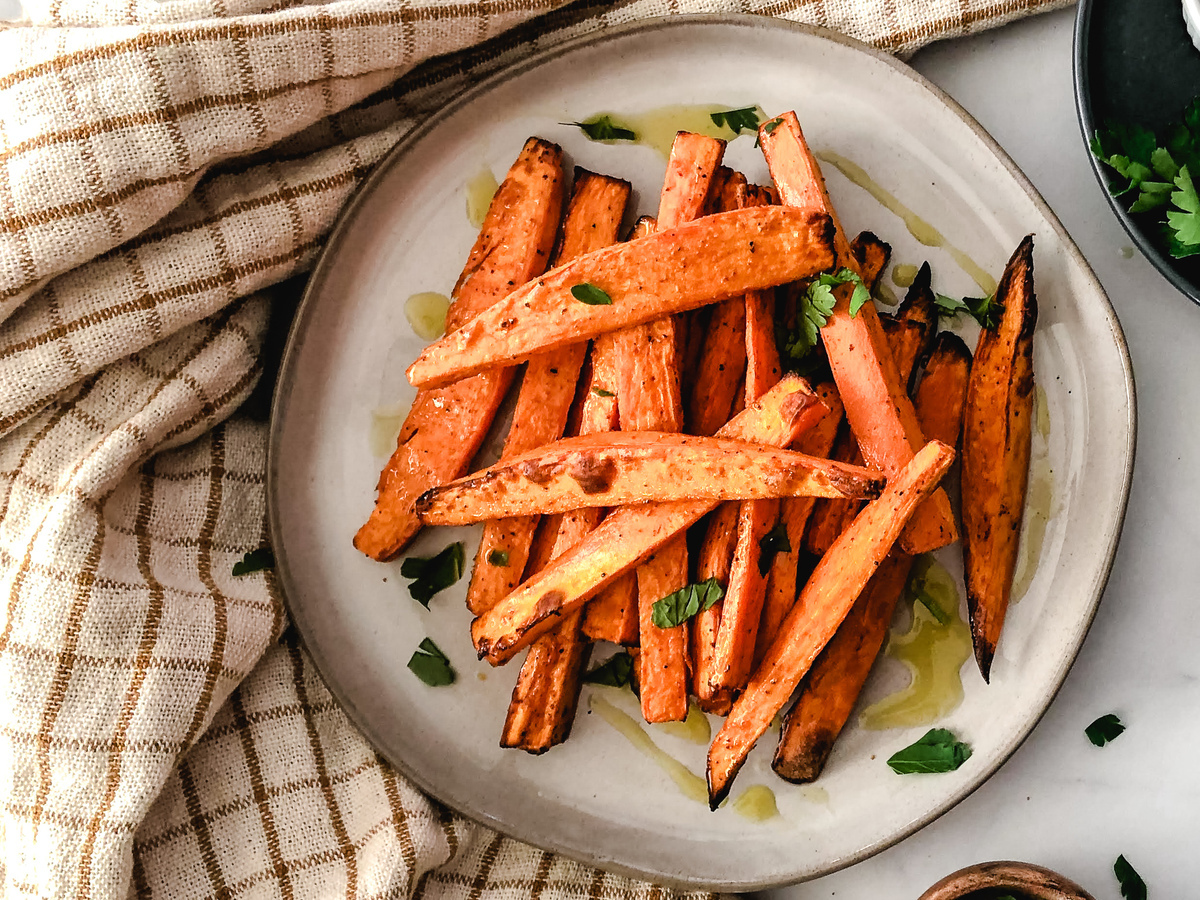 ---
Saturday
Leftovers day! And while you're enjoying the night off from cooking, enjoy this Strawberry Lime Iced Tea, which brings the flavors of summer right into your spring kitchen.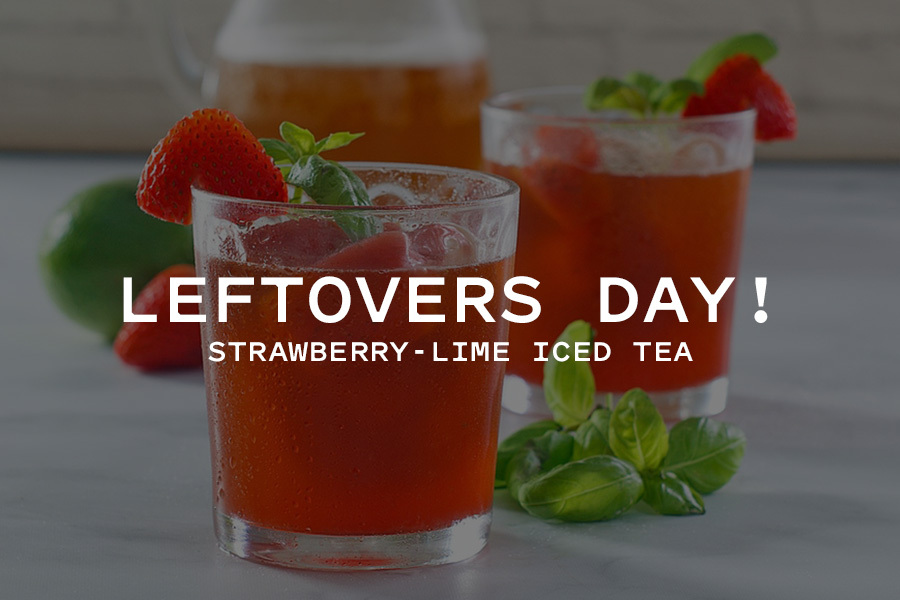 ---
Sunday
This morning we're enjoying these Crispy Paleo Zucchini Fritters, alongside eggs cooked your favorite way! You can also add a side of fresh berries for a delicious, simple breakfast that's well-rounded and rich in nutrients.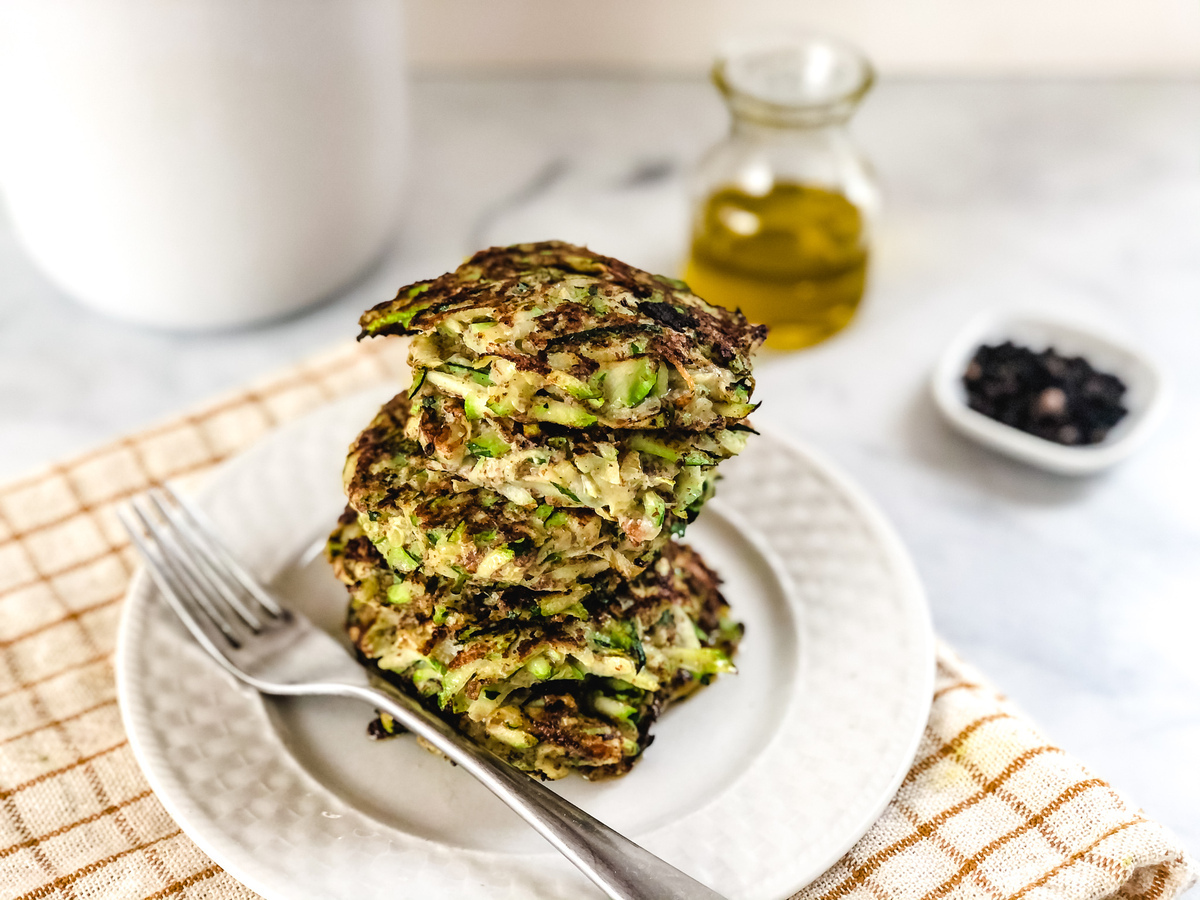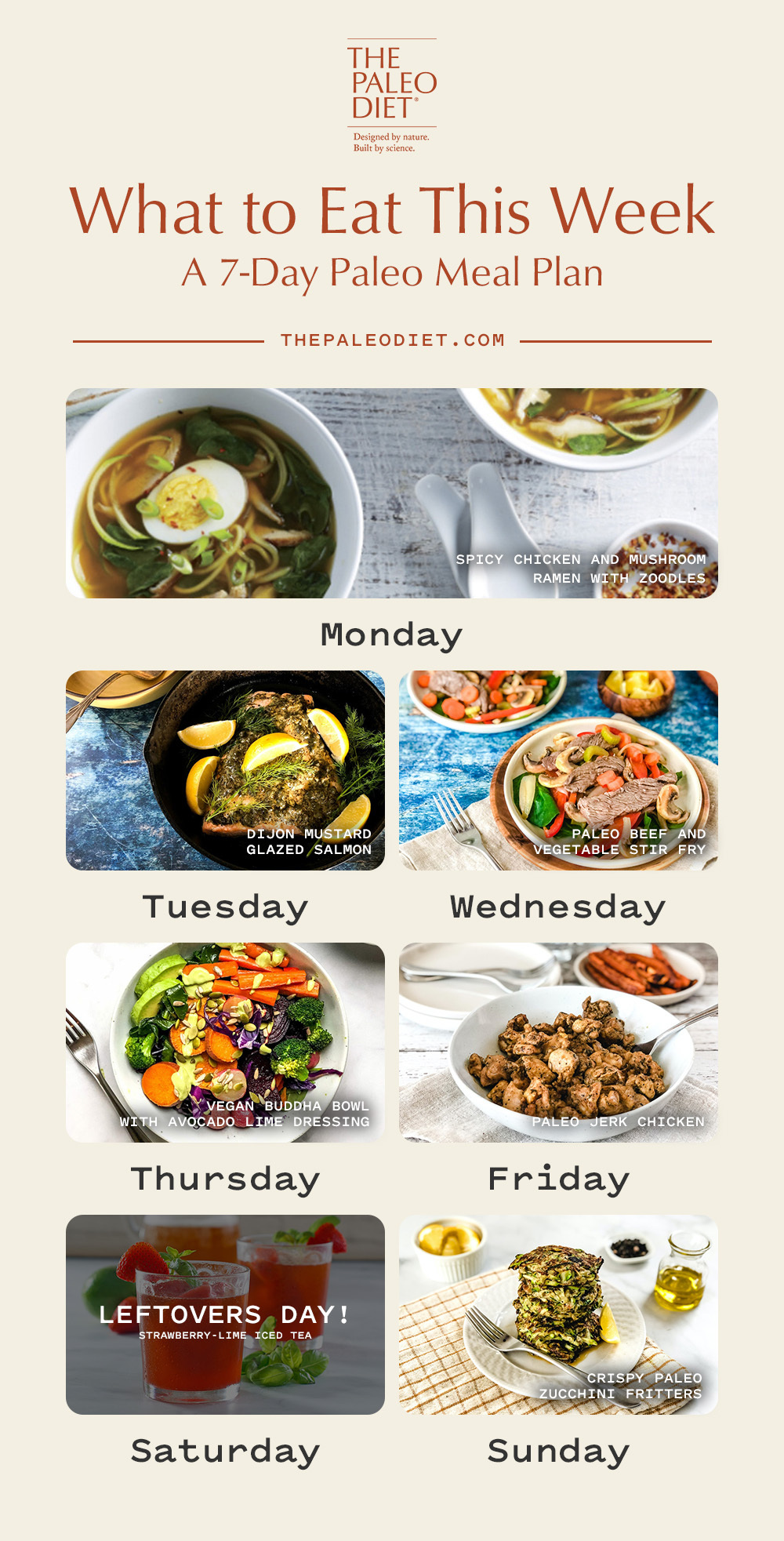 Aimee McNew
Aimee McNew is a nutritionist and writer who focuses on women's health, infertility, and postpartum wellness.
More About The Author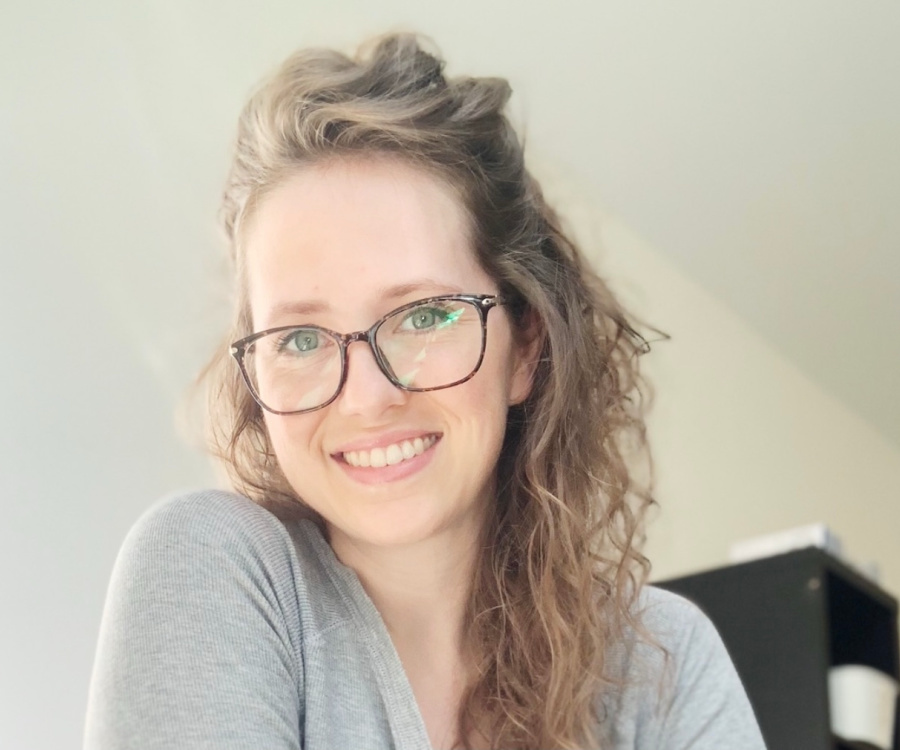 Live The Paleo Diet Lifestyle