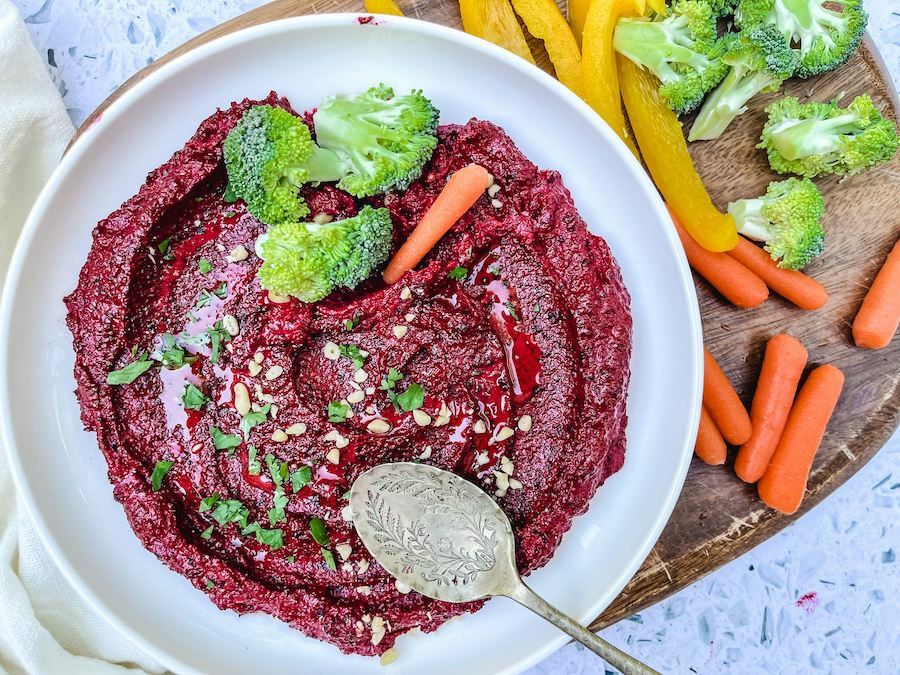 This dazzling take on hummus is as nutrient-dense as it is beautiful!
Hummus is usually touted as a healthy snack, but it's really not a great choice. It's made primarily with chickpeas, which are legumes that contain lectins and other anti-nutrients.
In this Paleo-approved version of hummus, we swapped the chickpeas for roasted beets, which are a much healthier choice. Beets are rich in antioxidants and other nutrients that can help fight inflammation, reduce blood pressure, and even boost cognitive health.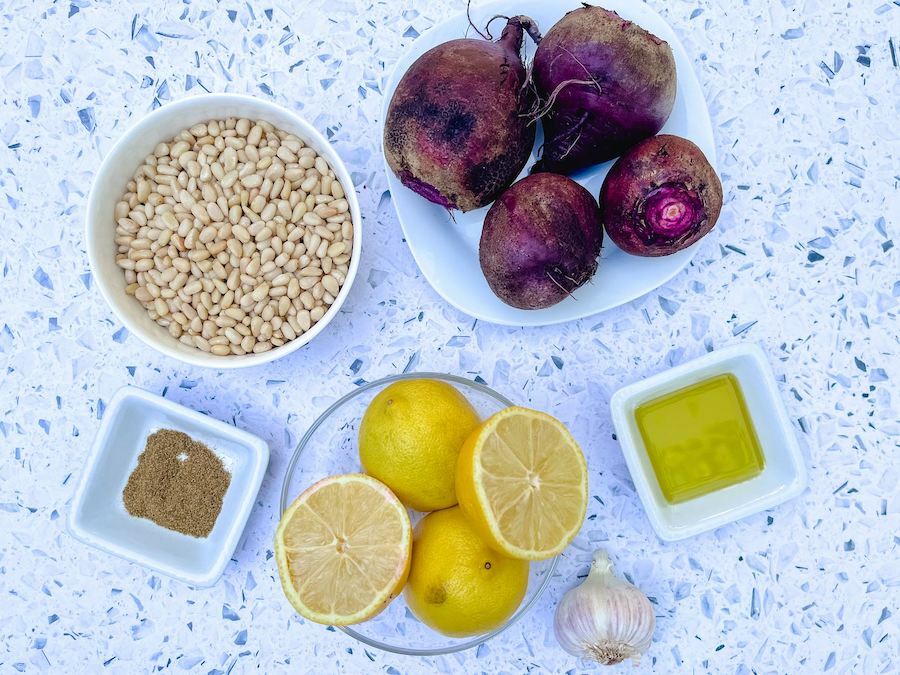 For a touch of nutty flavor, we used homemade pine nut butter. You could use traditional tahini in a pinch if you prefer, but pine nut butter adds a buttery flavor you can't replicate otherwise.
To round out the flavors in this hummus, we used a bit of olive oil, black pepper, lemon juice, cumin, and garlic to create a bold, flavorful hummus that is worth the extra work – we promise!
To make the pine nut butter: Toast 1 cup of pine nuts over medium heat in a skillet for 6-7 minutes, stirring frequently to keep it from burning. Once golden brown, remove from the heat and cool completely, then add to a blender with 1 tablespoon of avocado oil. Blend until smooth, adding more oil as needed.
While you're making the pine nut butter, start roasting the beets. Peel and chop fresh beets, then toss with olive oil and roast for 30 minutes at 425°F. Let the beets cool, then add to a food processor with all the other ingredients, including the pine nut butter. Slowly add cold water to the blender, as its running, to bring the mixture to your ideal creamy consistency.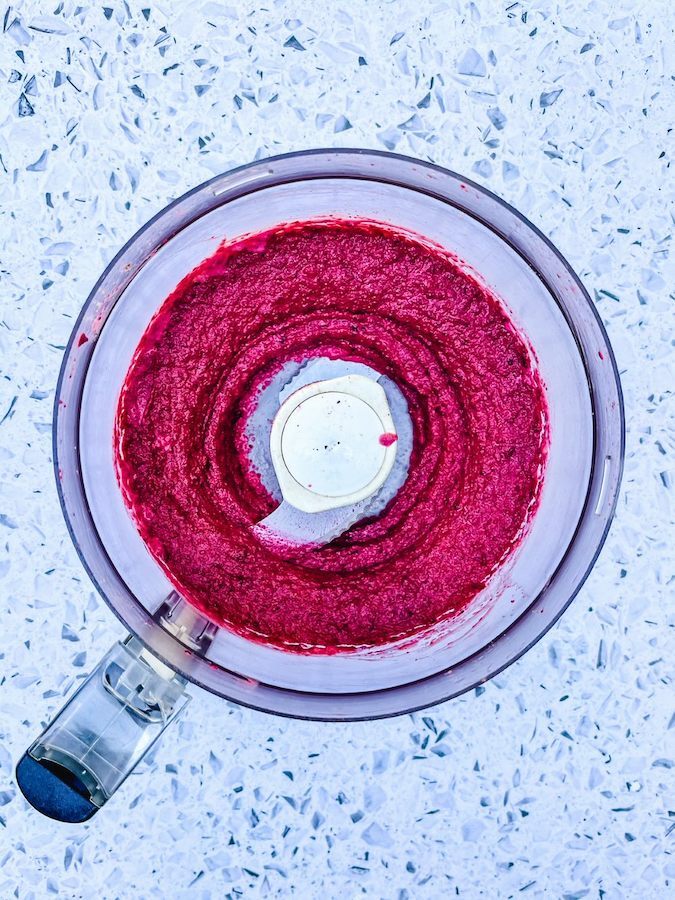 Serve your beet hummus with fresh veggies for dipping, or get creative and try it with burgers, over sweet potato rounds, or alongside hot broccoli tots!
Tip: Keep your beet hummus in an airtight container in the fridge for up to 5 days.
Details
Prep Time:

5 minutes

Cook Time:

30 minutes

Total Time:

35 minutes
Ingredients
4 beets

3 tbsp olive oil, divided

1/2 tsp black pepper

1/2 cups pine nut butter

1/4 cups fresh lemon juice

1/2 tsp cumin

1 garlic clove, minced

1/4 cups cold water