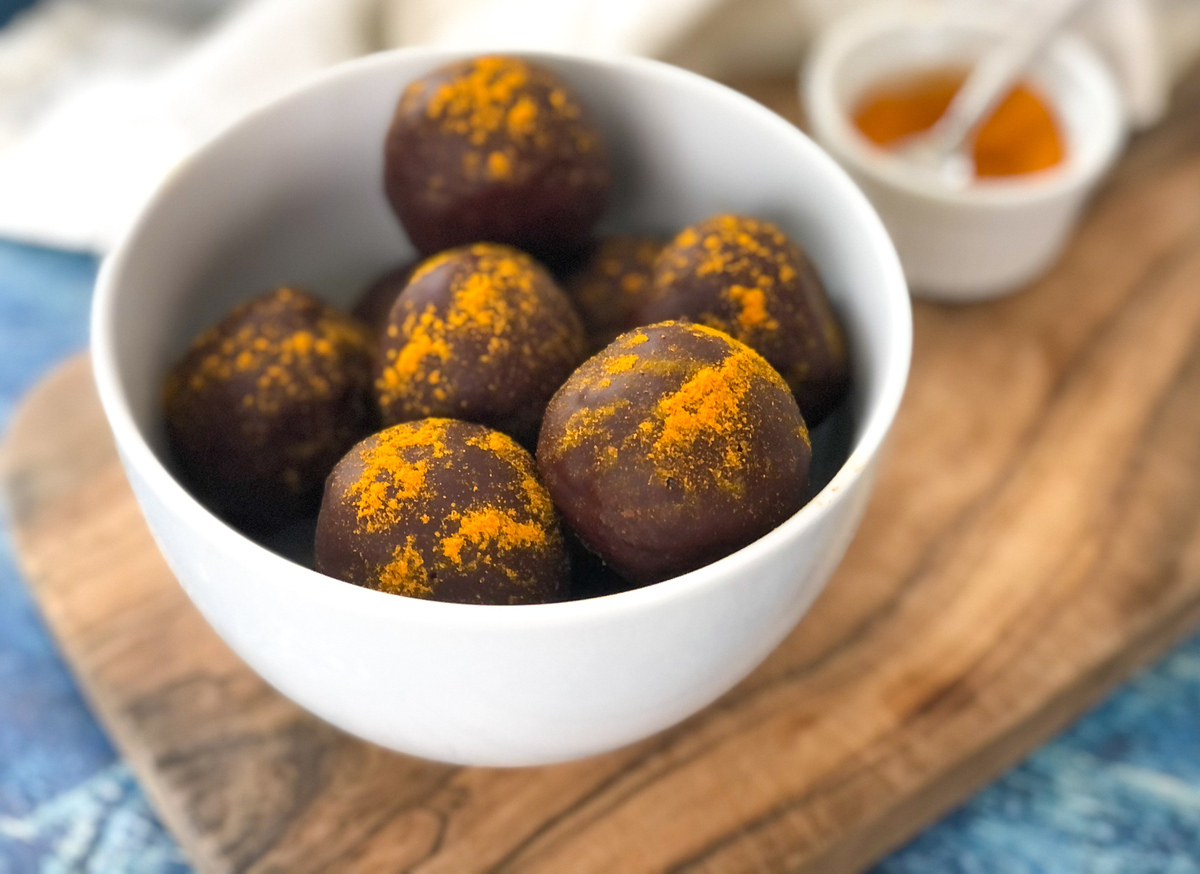 PaleoFLEX™ Turmeric Truffles
Serve up these nutty no-bake truffles the next time a chocolate craving hits. They're naturally sweetened with dates and coconut for a PaleoFLEX™ treat!
You might think it's a chore to make your own truffles, but it's actually a really easy process. Simply blend up the filling, dip in chocolate, and chill in the refrigerator until set. All you really need is about 15 minutes of hands-on time, and just a little bit of patience.
The no-sugar filling is made with almonds and pecans and naturally sweetened with dates and coconut. We also added a good dose of anti-inflammatory turmeric and freshly cracked black pepper to help aid in absorption, but you can also add cinnamon, nutmeg, or other warm spices.
Once the filling is just-combined (be sure not to overmix, or it will become watery), chill in the freezer for a few minutes to make it easier to roll into balls. Don't freeze for more than 30 minutes, or they might become too hard. You want them just pliable enough. Roll them into 10 balls, then set them back in the freezer to set while you prepare the chocolate.
For the chocolate coating, melt super dark chocolate (ideally 80-90 percent cacao) with a bit of coconut oil in a small saucepan. You can also use a double boiler or microwave in short increments. You want the chocolate just barely melted, otherwise it can overcook and become clumpy.
Use two forks to submerge the truffles in the melted chocolate one at a time. Sprinkle each with a bit more turmeric before the chocolate sets, then store them in the fridge or freezer to completely harden.
Want more naturally sweetened treats? Check out our lineup of PaleoFLEX treats like cookies, gummies, and hot chocolate bombs.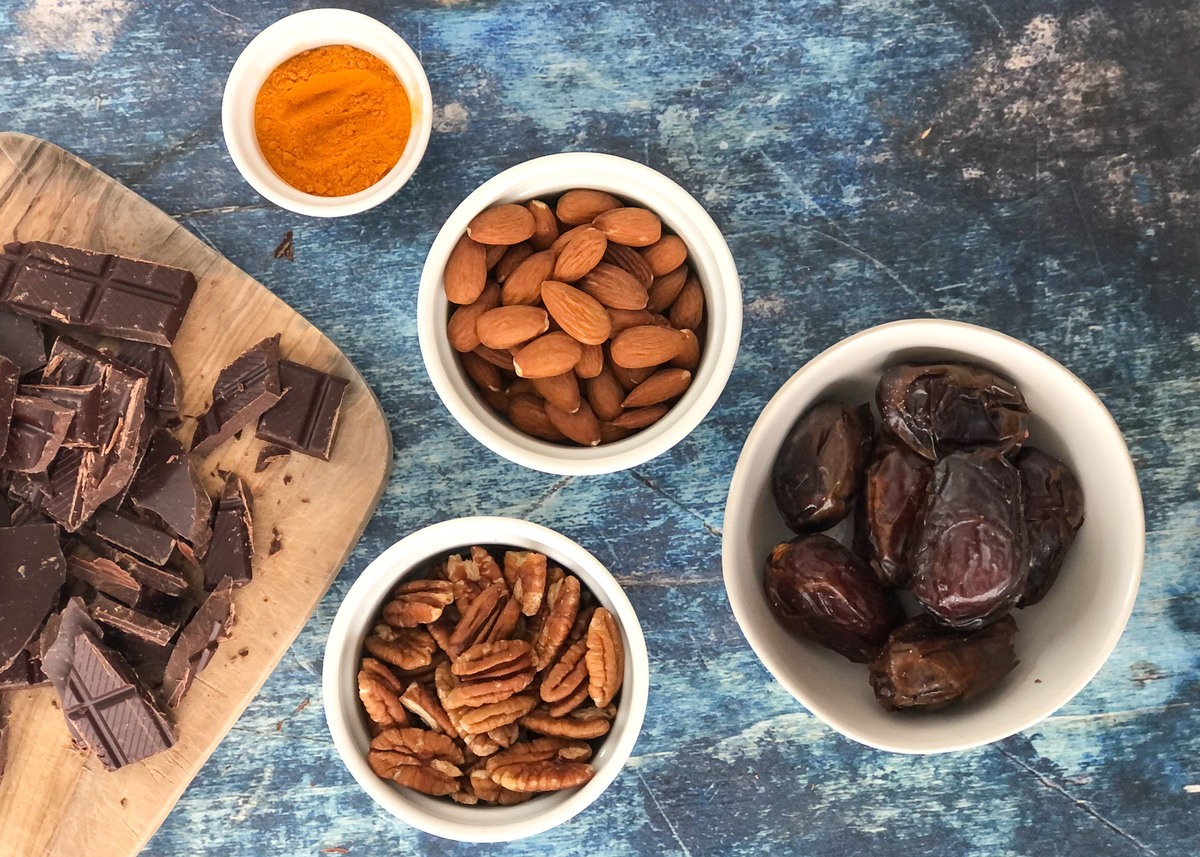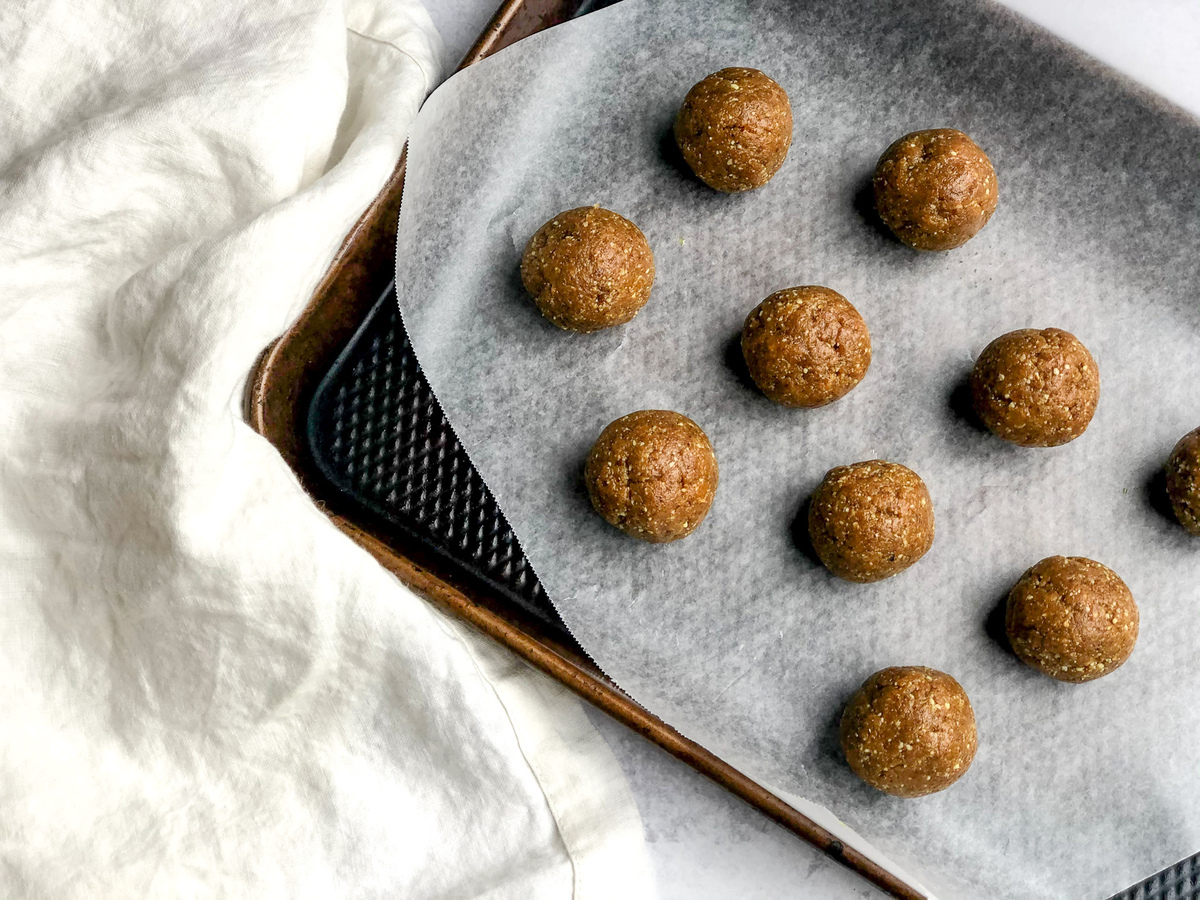 For hundreds of pure Paleo recipes be sure to check out The Real Paleo Diet Cookbook and The Real Paleo Diet Fast and Easy.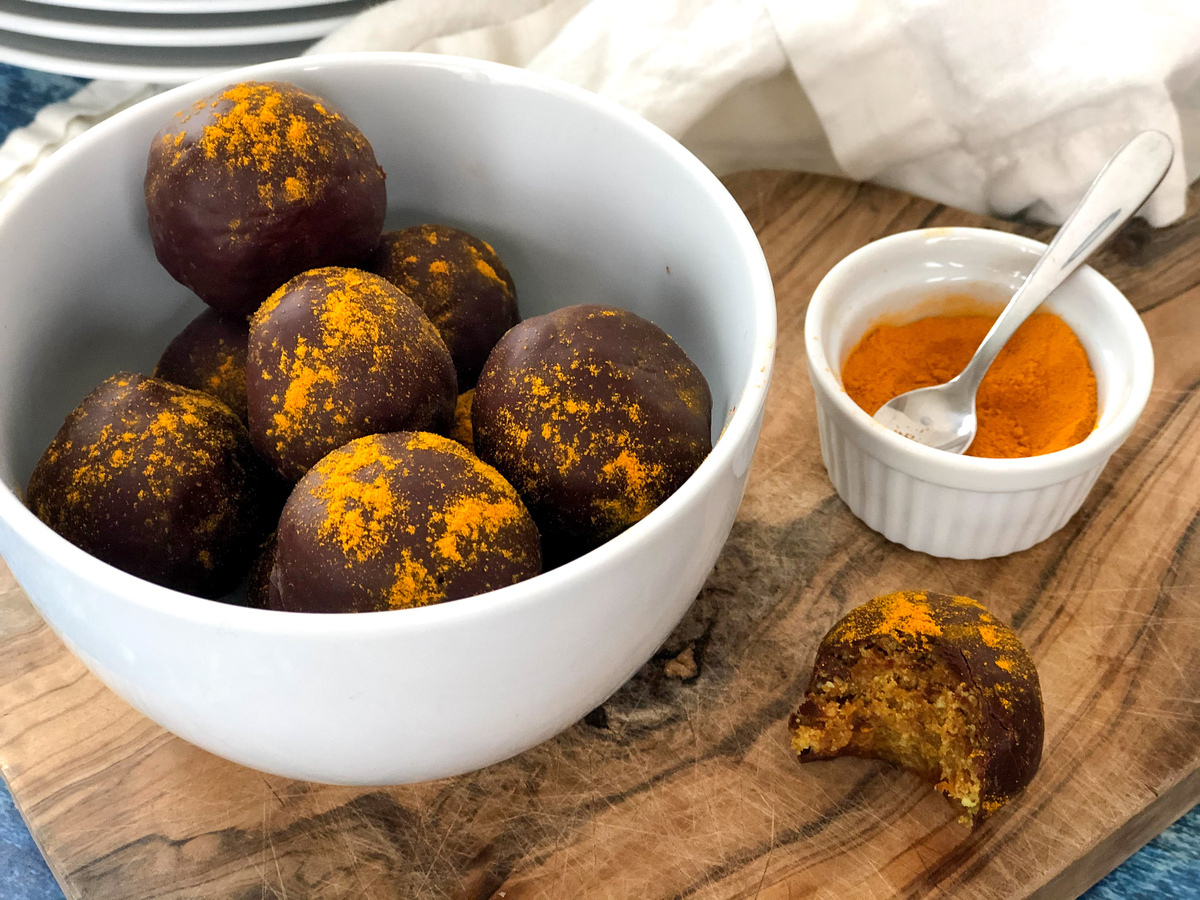 Details
Recipe by: Jess Case
Serves:

10

Meal:

Dessert
Prep Time:

15 minutes

Cook Time:

15 minutes

Total Time:

30 minutes
Ingredients
1/2 cups raw almonds

1/2 cups raw pecans

7 pitted Medjool dates

1/2 cups unsweetened shredded coconut

1 1/2 tsp turmeric, plus more for sprinkling

1/4 tsp black pepper

1/4 tsp ginger

6 oz 80-90% dark chocolate, chopped

1 tbsp coconut oil
Directions
Add the almonds, pecans, dates, coconut, turmeric and black pepper into a blender or food processor. Blend until just combined.

Transfer the mixture to a bowl, cover, and freeze for 15-30 minutes. The dough should be hardened but still pliable.

Use a spoon to scoop out the mixture evenly, then roll into 10 balls. Set on a tray and place back into the freezer.

Melt the dark chocolate and coconut oil together in a small saucepan on low heat, stirring often. As soon as the chocolate is melted, turn off the heat. Use a fork to dip the turmeric balls into the chocolate one at a time, evenly coating each.

Add a pinch of turmeric powder to the top of each truffle, then set back onto a tray and store in the refrigerator until its firm. Serve and enjoy!