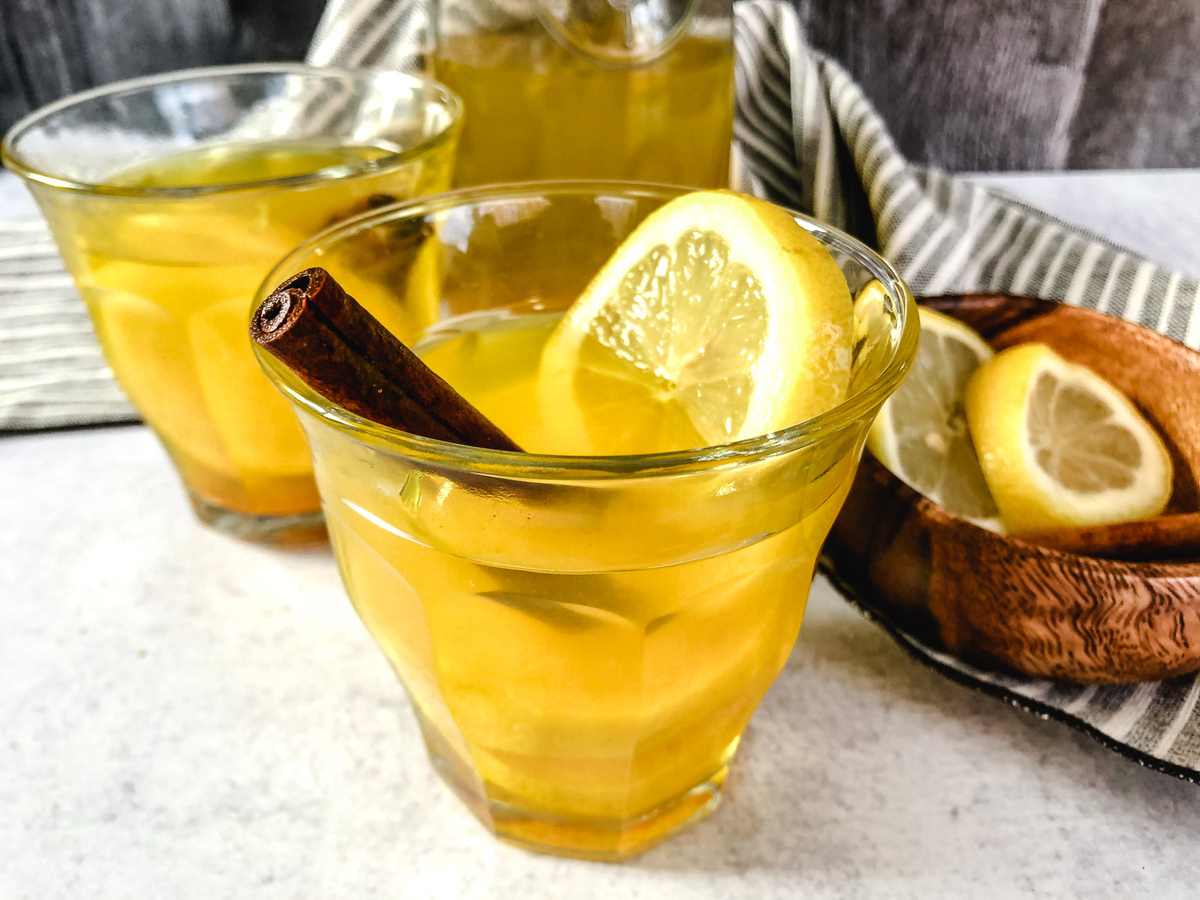 Gut-Healthy Ginger Turmeric Tea
Enjoy this hot tea any time, but we recommend ginger turmeric tea as a digestive after dinner—or any time you are having gut health issues. Fresh ginger helps keep food moving along the digestive tract and can also ease nausea. Turmeric is an anti-inflammatory spice that can calm your gut. Adding some pepper will help your body absorb turmeric, while the sprinkle of cinnamon in this recipe helps reduce gas and bloating.
Skip the tired old bag of tea and make your own fresh elixir with just a handful of ingredients! If you're going to the trouble of boiling water for tea, you might as well move it to the stovetop and DIY your own blend. This recipe calls for lemon, ginger, turmeric, pepper, and cinnamon to simmer on the stovetop until steeped. Then all you have to do is strain and enjoy!
To make this gut-healing tea, simply add all ingredients to a pot filled with four cups of water. Bring to a boil, then simmer for 10 minutes. Strain, pour into mugs, and serve with a cinnamon stick stirrer!
Tips:
• You can also enjoy this tea cold instead of hot. Chill overnight in an airtight container, and give it a good shake before pouring over ice.
• Autoimmune Protocol (AIP) omissions and substitutions are listed in the recipe ingredients.
Can't get enough hot turmeric drinks? Start your day with this dairy-free chai latte!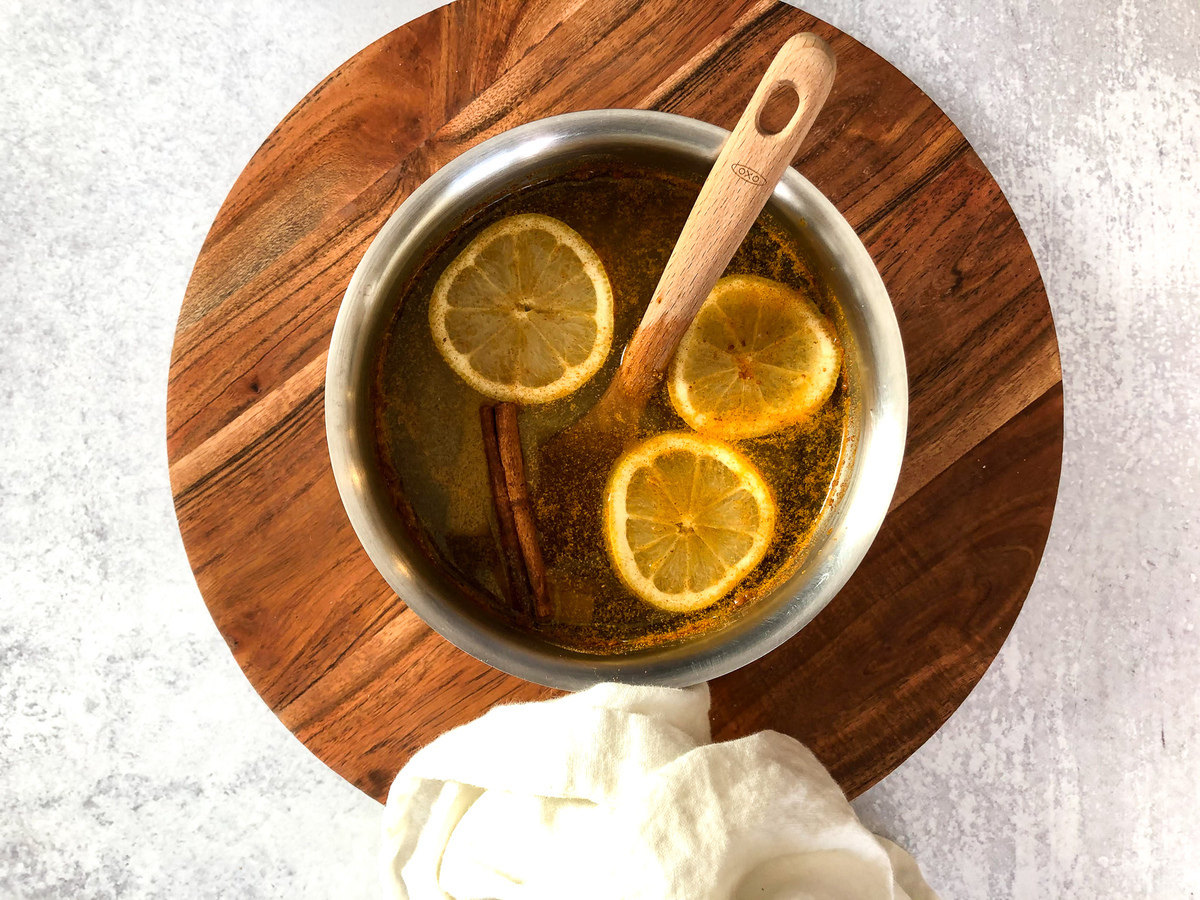 For hundreds of pure Paleo recipes be sure to check out  The Real Paleo Diet Cookbook  and  The Real Paleo Diet Fast and Easy.
Details
Prep Time:

5 minutes

Cook Time:

15 minutes

Total Time:

20 minutes
Ingredients
4 cups water

1 lemon, sliced

1 inch piece of ginger, peeled and chopped

1 tsp turmeric

1/8 tsp black pepper (AIP - omit)

1 tsp cinnamon

Cinnamon sticks, for garnish (optional)
Directions
Add all ingredients to a pot and bring to a boil. Reduce heat and simmer for 10 minutes.

Remove from the heat and allow the tea to cool slightly before pouring into a mug.

Add a cinnamon stick for garnish, sip, and enjoy!