Skip spending a fortune on deep-fried crab cakes at a restaurant and make a better-for-you version in the comfort of your home.
We bake these Paleo Crab Cakes in the oven instead of pan frying to maximize their nutrient benefits, like B vitamins and heart-healthy omega-3 fatty acids. Try them as an appetizer, main dish, or on top of a salad for extra protein. It only takes 25 minutes from start to finish, faster than a chef can get them to your table!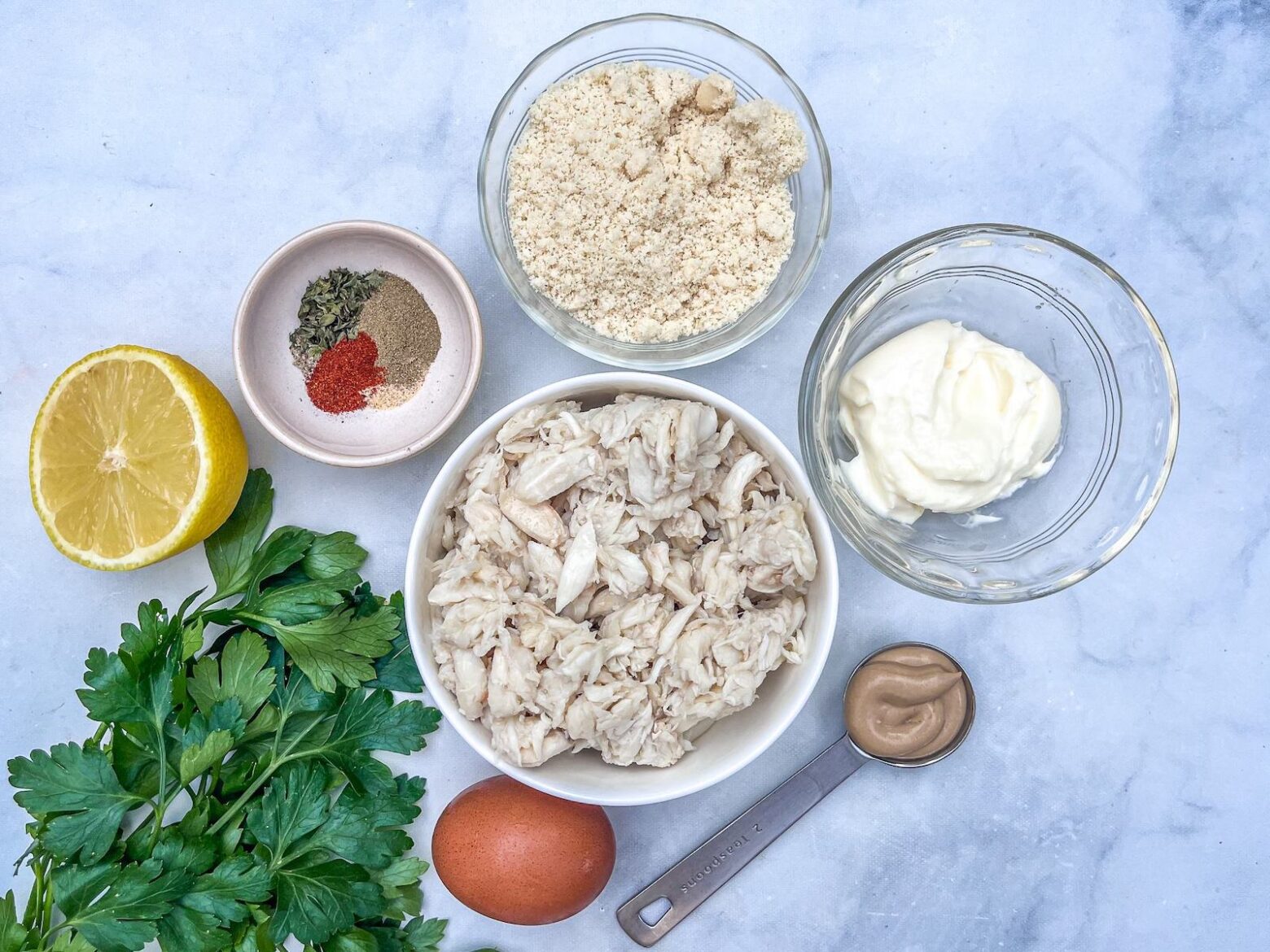 This recipe requires Paleo Mayo, Paleo Dijon Mustard, and Everyday Seasoning to be prepared ahead of time. We recommend making these seasonings in bulk so you can enjoy them throughout the week with your meals. You can also whip up a batch of Paleo Ketchup to use as your dipping sauce for the crab cakes.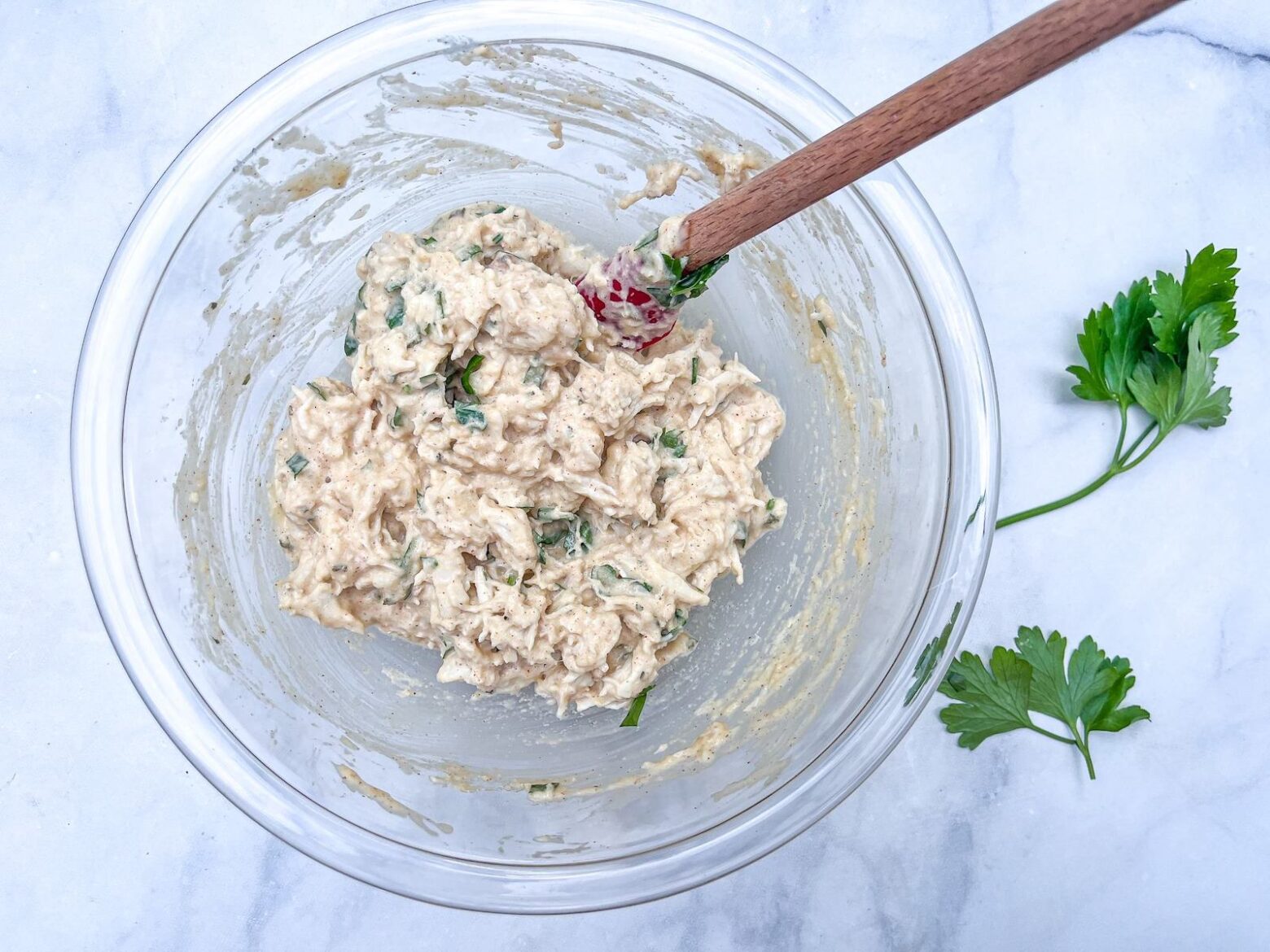 Tip: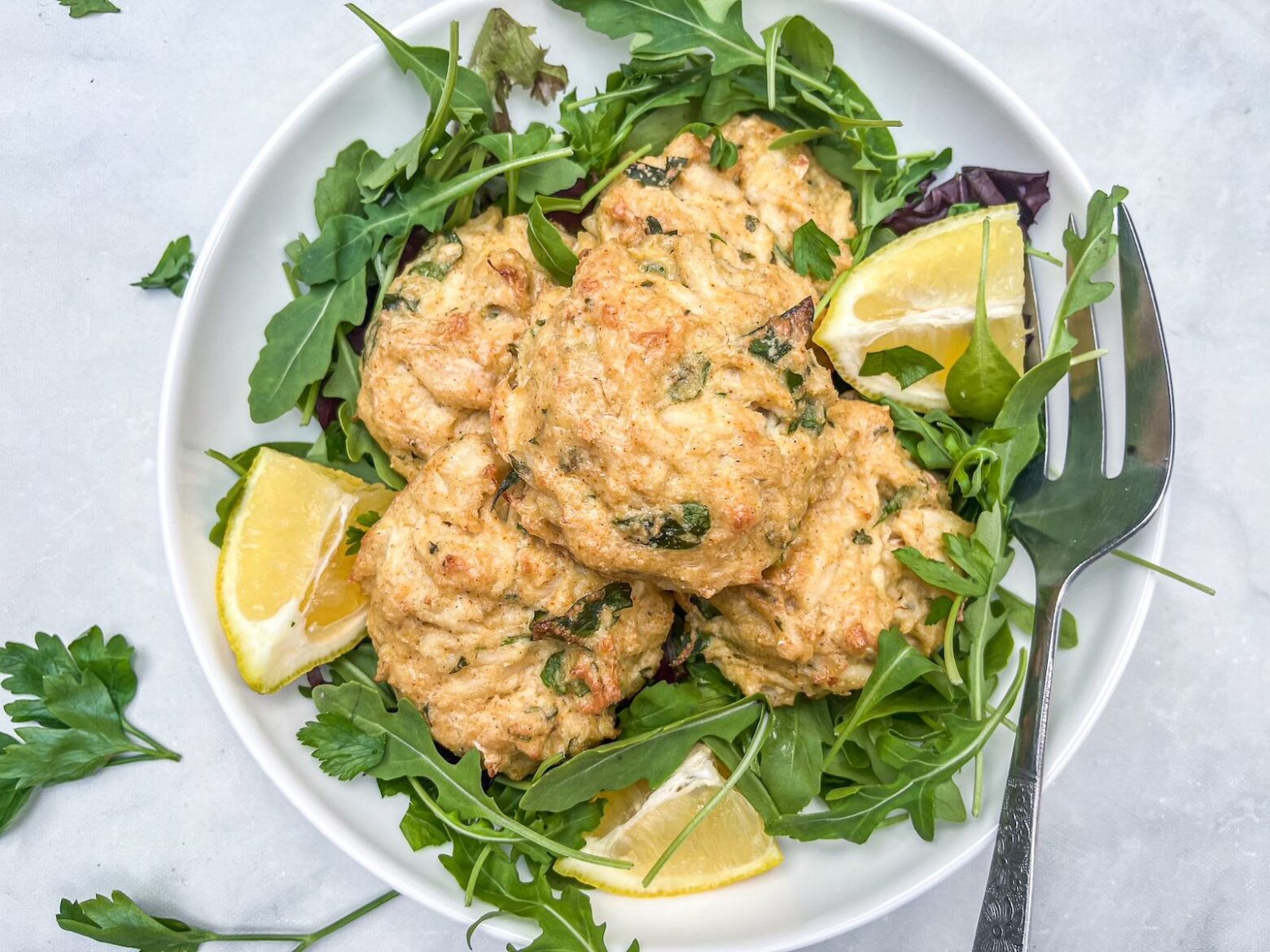 Love our recipes? Make going Paleo even easier and download our 7-Day and 28-Day digital meal plans!
Details
Prep Time:

5 minutes

Cook Time:

20 minutes

Total Time:

25 minutes
Ingredients
1/4 cups Paleo mayonnaise

2 tsp Paleo Dijon mustard (AIP – omit)

1 large egg

1 tsp lemon juice

1 tsp Everyday Seasoning

1 lb jumbo lump crab meat

3/4 cups almond flour

1 tbsp fresh parsley, roughly chopped

1 head lettuce, leaves separated

1 lemon, quartered

Pepper, optional (AIP - omit)

Olive oil, optional
Directions
Drain crab meat and place on a paper towel, patting dry to absorb extra moisture.

In a medium bowl, whisk together mayo, mustard, egg, lemon juice, Everyday Seasoning, and pepper, if using. Add crab meat, almond flour, and chopped parsley. Gently fold ingredients together using a spatula. Try not to mix too hard and break apart the crab.

Cover the crab cake mixture with plastic wrap. Place the mixture in the refrigerator for at least 30 minutes or up to 24 hours.

Preheat the oven to 450°F.

Mound crab cake mixture onto a baking sheet in ½ cup portions (makes about 4-6).

For extra flavor and browning, lightly brush each crab cake with olive oil.

Bake for 15-20 minutes, or until lightly browned around the edges. Serve warm over lettuce with lemon wedges on the side.