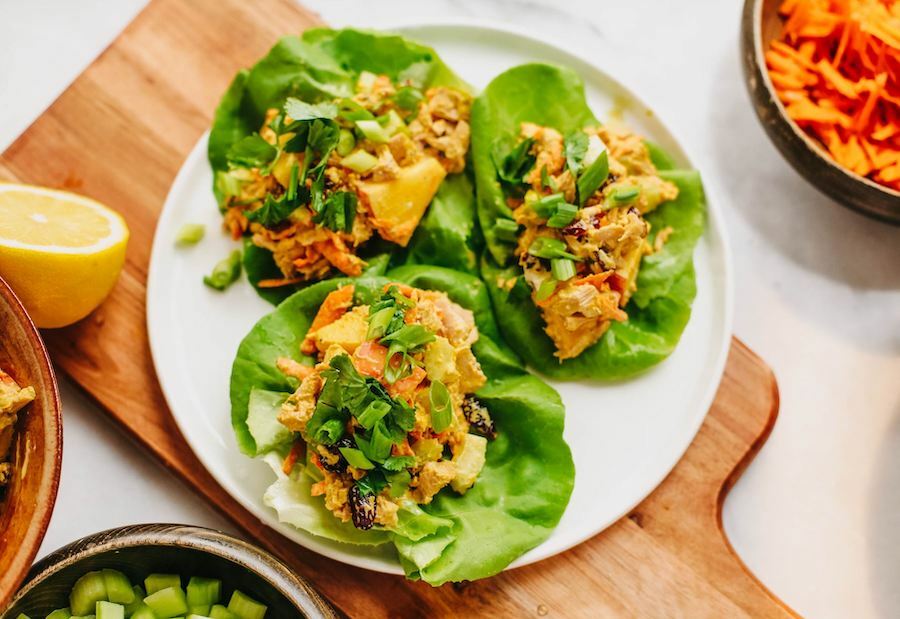 Curried Tuna Lettuce Wraps
Need a light meal you can enjoy at your desk? Pack up flavorful tuna salad in crisp lettuce cups for a healthy snack or lunch!
This recipe takes traditional tuna salad to the next level with a game-changing ingredient: curry powder. It lends an exotic Indian flavor with health benefits to boot: curry powder contains turmeric and ginger, which are great for brain and digestive health!
Speaking of brain health, tuna is an excellent choice for nourishing your noggin. It's filled with omega-3 fatty acids that can help improve learning and memory. For the healthiest tuna salad, grab a fresh tuna steak and grill or sauté until fully cooked. Flake it into small chunks for tuna salad, and you're good to go!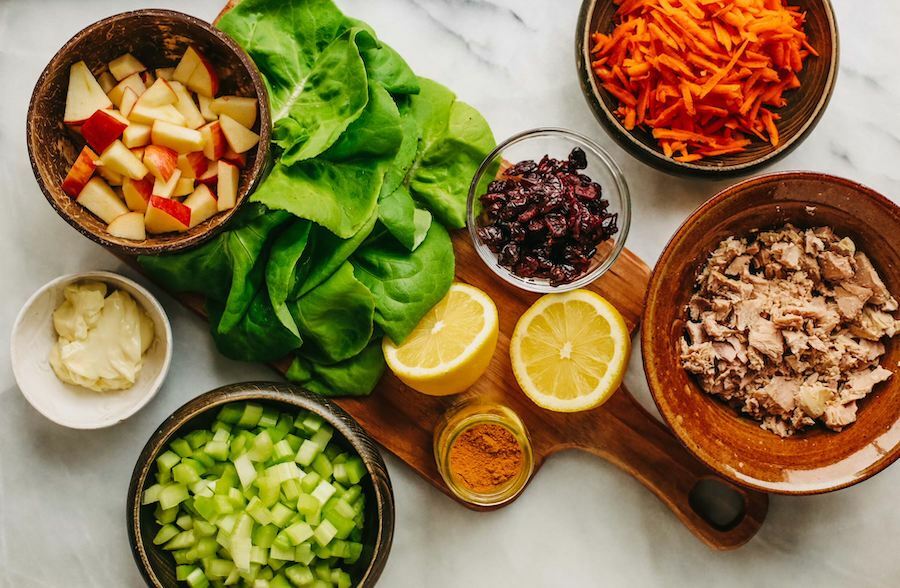 While canned tuna is a lot more convenient, we don't advocate for it because of the negative effects of the canning process. If you do decide to go this route, here are some tips you can follow for minimizing the negatives:
Grab tuna packed in water instead of oils.
Check the label for added salt. If you can't find any salt-free, just rinse off any excess.
Make sure the can is BPA-free, as BPA is known to cause hormonal problems.
It's really easy to bring this tuna salad together: simply mix all the ingredients together until combined. We kept things traditional with chopped celery and grated carrots, then offset the savory flavors with sweet chopped apples and dried cranberries (you can use raisins if you want). Just enough Paleo mayo binds everything together without becoming overly creamy.
To make your tuna lettuce wraps, simply scoop into butter lettuce leaves and fold them up like a taco. Garnish with freshly chopped green onions and cilantro, and enjoy a light, refreshing lunch!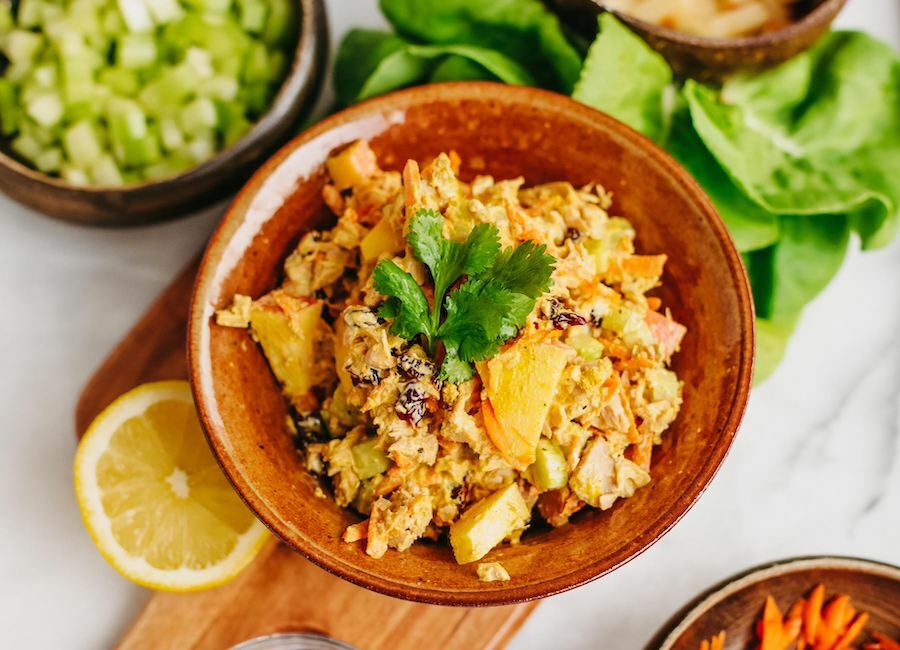 Love our recipes? Make going Paleo even easier and download our 7-Day and 28-Day digital meal plans!
Details
Prep Time:

10 minutes

Total Time:

10 minutes
Ingredients
10 oz wild caught tuna, pre-cooked

1/2 apple, chopped

1/2 cups celery, chopped

1/2 cups grated carrots

1/4 cups dried cranberries

1/2 lemon, juiced

1 1/2 tbsp curry powder

1/4 tsp black pepper

1/4 cups Paleo mayo

1 head butter lettuce, for serving

1/4 cups green onions, chopped, for garnish

1/4 cups cilantro, chopped, for garnish
Directions
In a bowl, combine all ingredients (through the mayo) to make the tuna salad.

Scoop the tuna salad into the lettuce leaves.

Top with chopped green onions and cilantro, then serve!