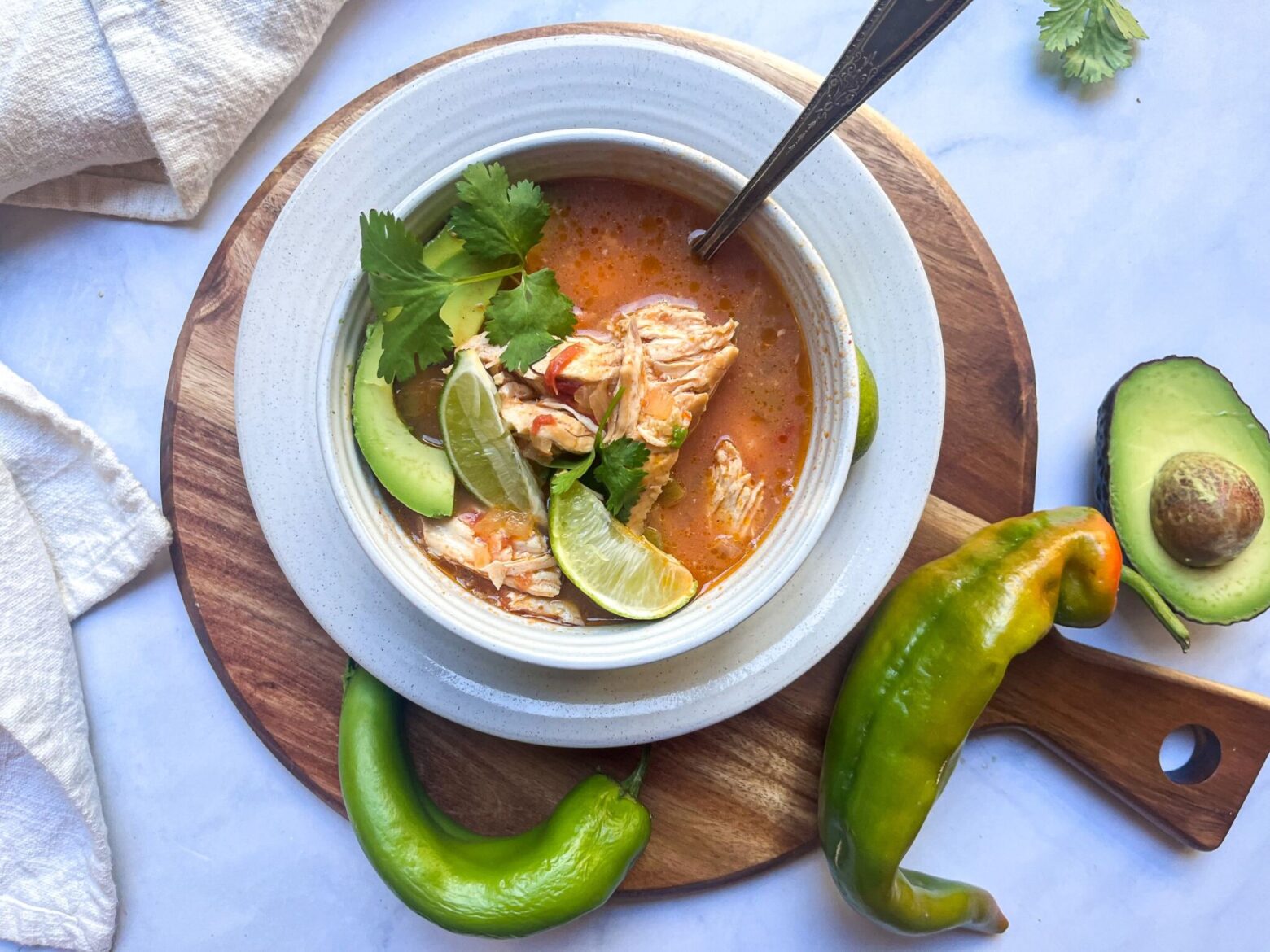 Crockpot Green Chile Chicken Soup
Calling all spice enthusiasts—this Green Chile Chicken soup is not for the weak.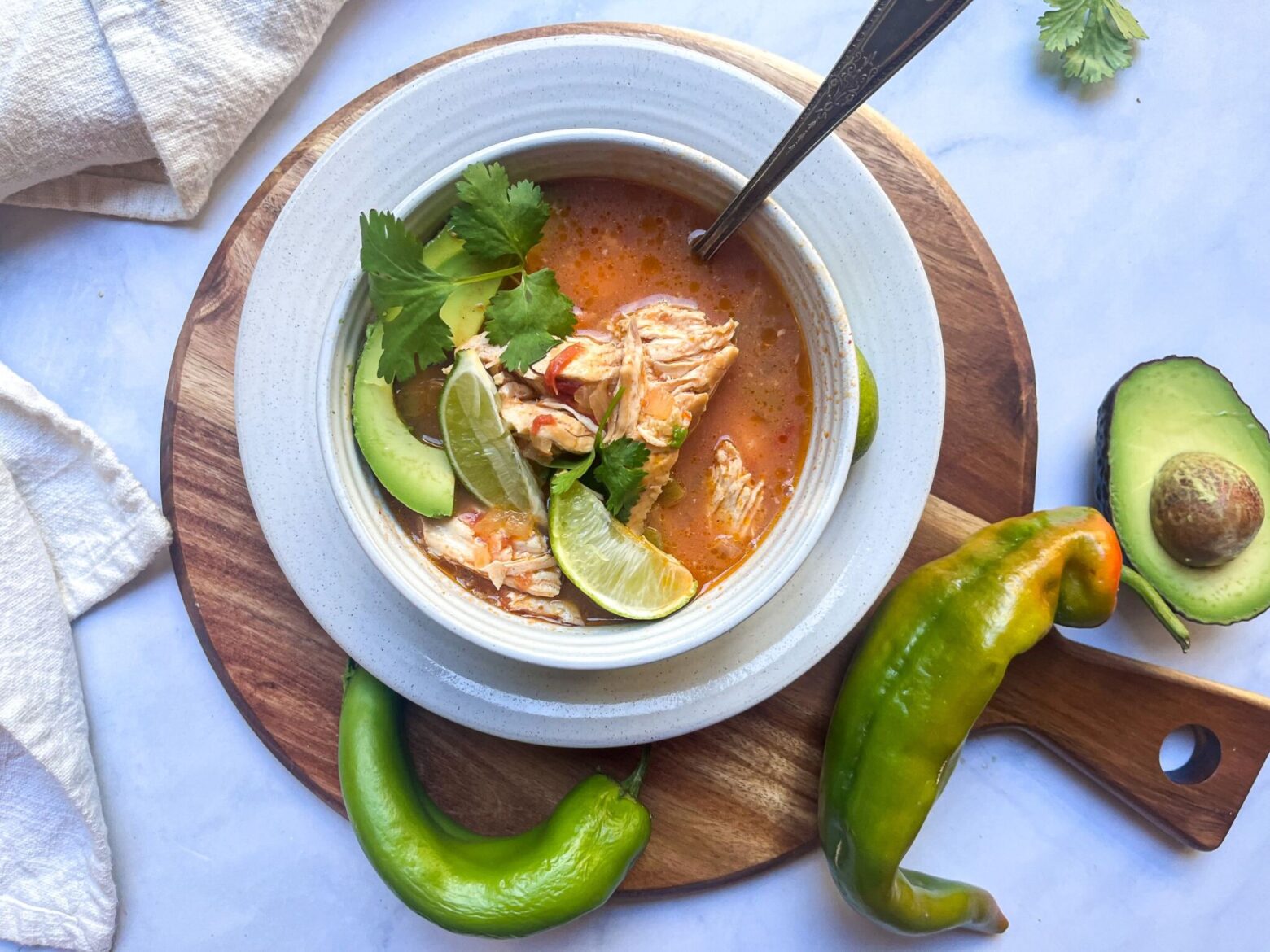 Hatch chile peppers originate from the region of Hatch, New Mexico, and are known for their super spicy flavor. On the Scoville Scale, Hatch chiles rate from 1,000 to 8,000 Scoville heat units, which is a little less spicy than a jalapeño. They're packed with nutrients—containing as much vitamin C in a single chile as 6 oranges. Combined with the anti-inflammatory amino acids and joint-healthy collagen found in the chicken bone broth, this soup is the perfect for getting you through the colder months.
We recommend prepping your Paleo bone broth ahead of time and storing in the freezer for an easy soup base whenever you need it. Enjoy this crockpot soup on its own, with some PaleoFLEX™ Tortilla Chips and Guac, or as a spicy topping for power bowls and salads. If you'd like to incorporate more vegetables, we recommend adding cubed carrots or sweet potatoes.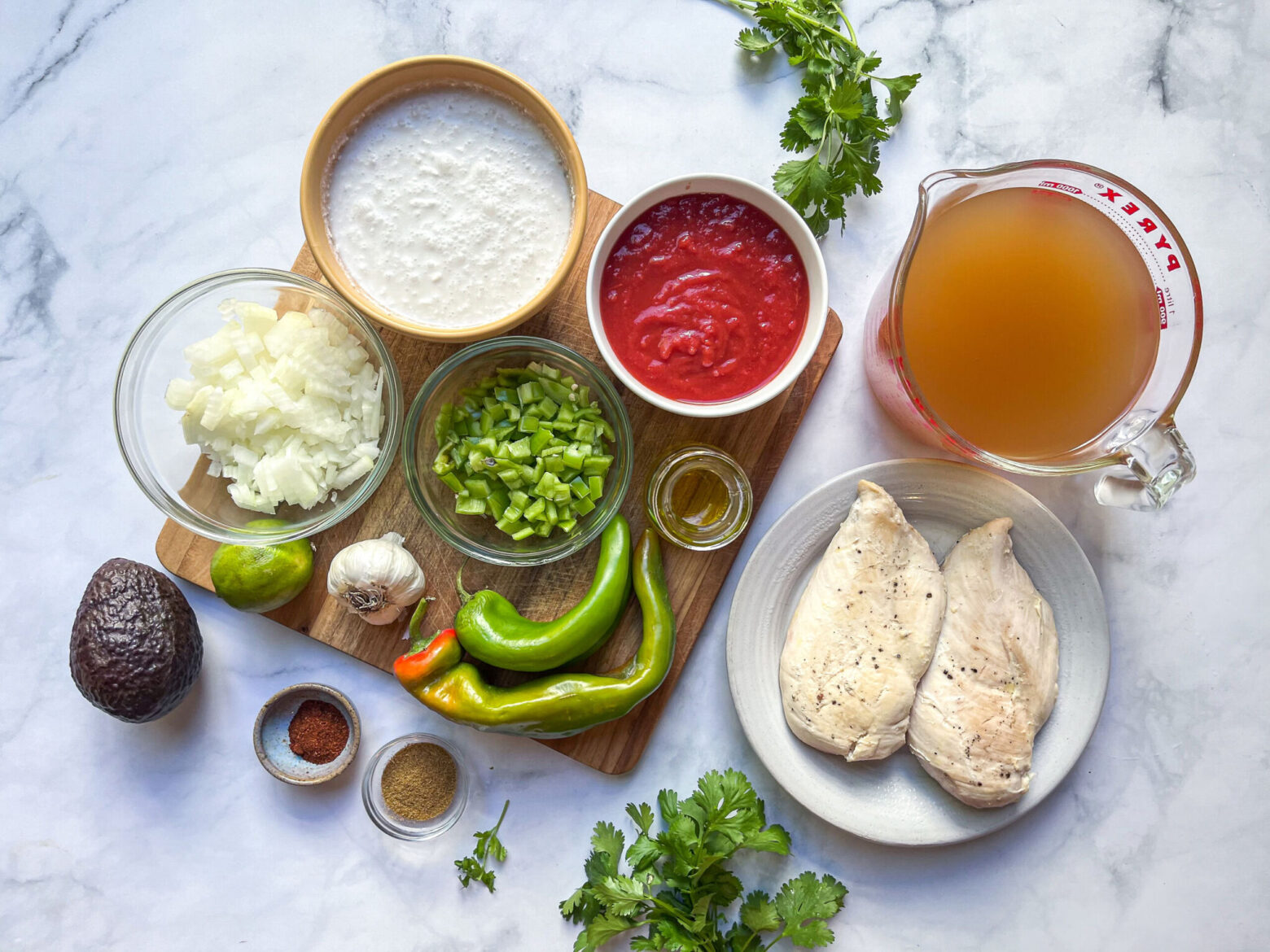 Details
Serves:

6

Prep Time:

10 minutes

Cook Time:

4 hours

Total Time:

4 hours 10 minutes
Print this Recipe
Ingredients
2 tbsp olive oil

1 1/2 lb chicken breast

freshly ground black pepper

1 large yellow onion, diced

4 garlic cloves, minced

1 tbsp ground cumin

4 hatch chiles, diced

15 oz unsalted crushed tomatoes, with juice

6 cups Paleo chicken broth

15 oz full-fat, unsweetened coconut milk

avocado

cilantro

lime wedges
Directions
Heat olive oil in a large skillet over medium heat. Season chicken with black pepper to taste and brown on each side for 3 minutes. Transfer to a crockpot.

In the same skillet, sauté onion and garlic for 3-4 minutes. Stir in cumin. Transfer to the crockpot, using a spoon to get all the flavors in there.

Add chiles, tomatoes, chicken broth, and coconut milk to the crockpot. Cover and cook on low for 6-8 hours, or on high for 3-4 hours.

When ready, take out the chicken and shred the meat with a fork. Place it back in the crockpot and cook for 5 more minutes.

Divide soup into bowls and garnish with avocado slices and chopped cilantro. Serve with lime wedges on the side. Leftovers will store in the refrigerator for three to four days.