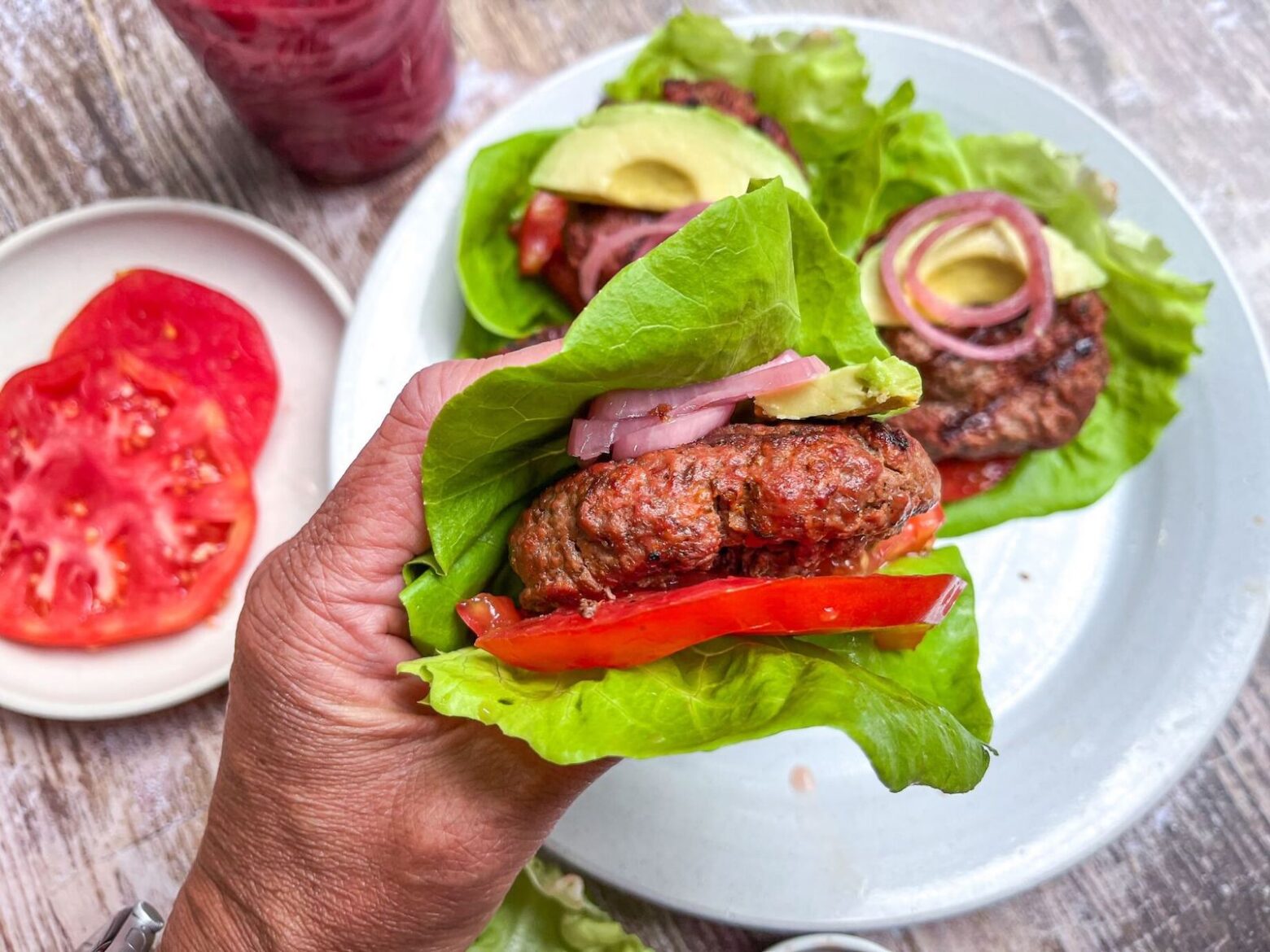 Celebrate the return of grilling weather with juicy Bison Burgers! This alternative to traditional hamburgers is easy to prep and seasoned to perfection. Spice up the meat with just a few ingredients already in your Paleo pantry and serve topped with your favorite fixings and wrapped in a lettuce "bun." For maximum enjoyment, pair your burger with a side of Sweet Potato Fries, Paleo Coleslaw, or Potato Salad.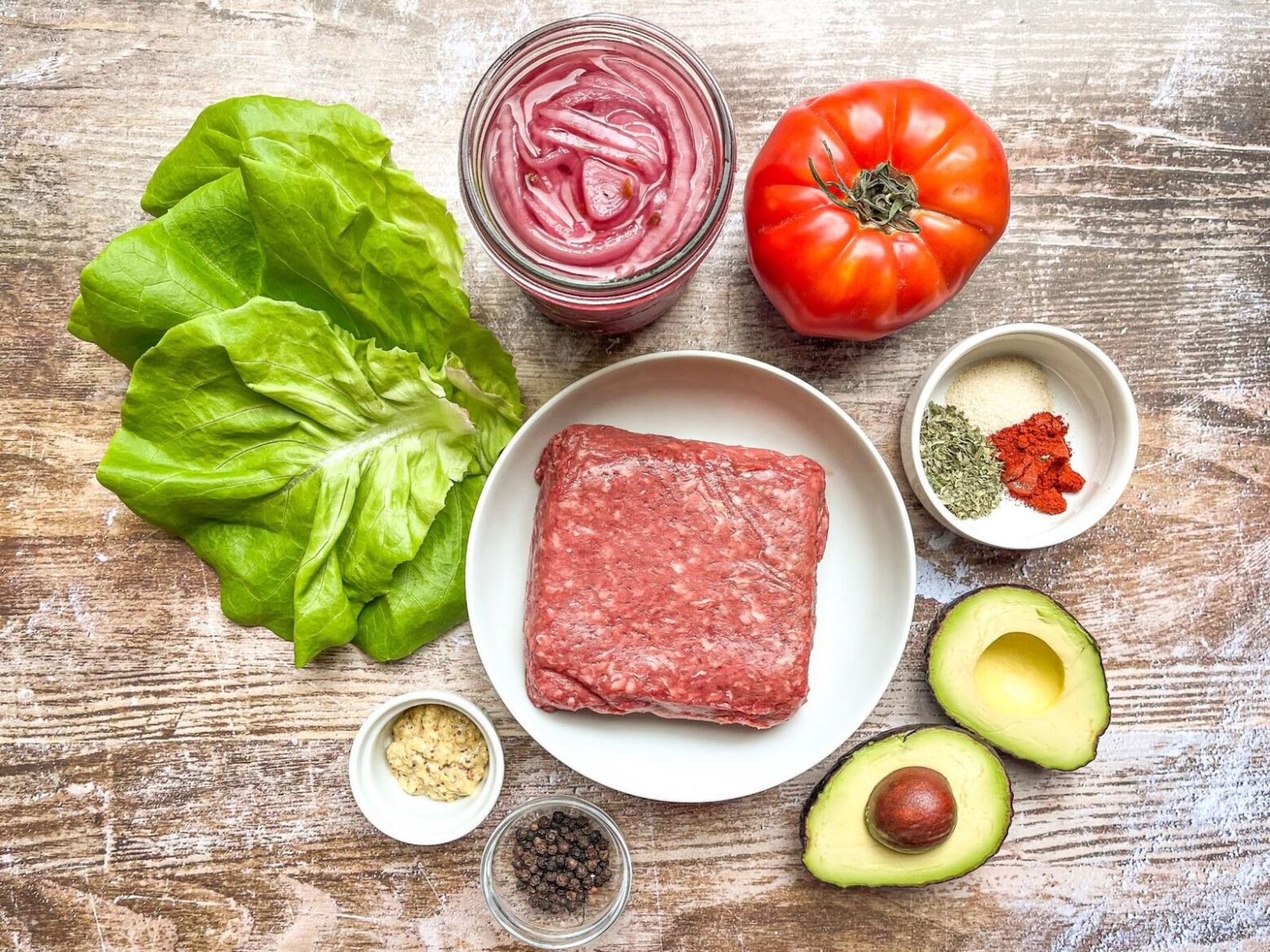 Bison meat has a lighter, more delicate flavor than beef that some describe as slightly sweet. And its higher protein and lower fat and calorie content make it a perfect substitute for beef in any recipe. 
If you don't already have your Paleo condiments in your fridge, you can make some beforehand to save time when cooking the burgers. This recipe calls for ketchup and mustard, but feel free to try it with Paleo mayo as well. The pickled onions can also be made up to three days in advance.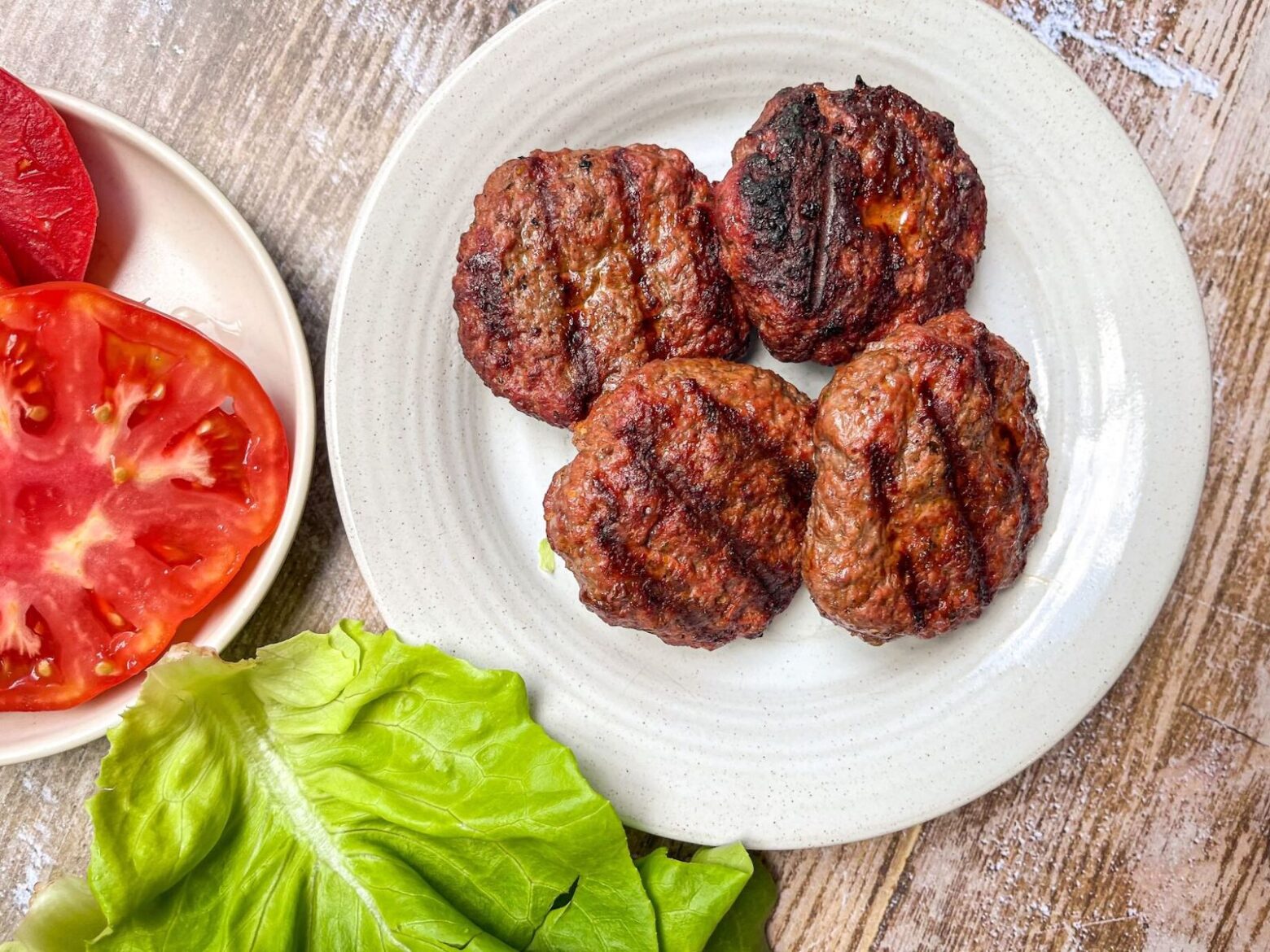 Tips: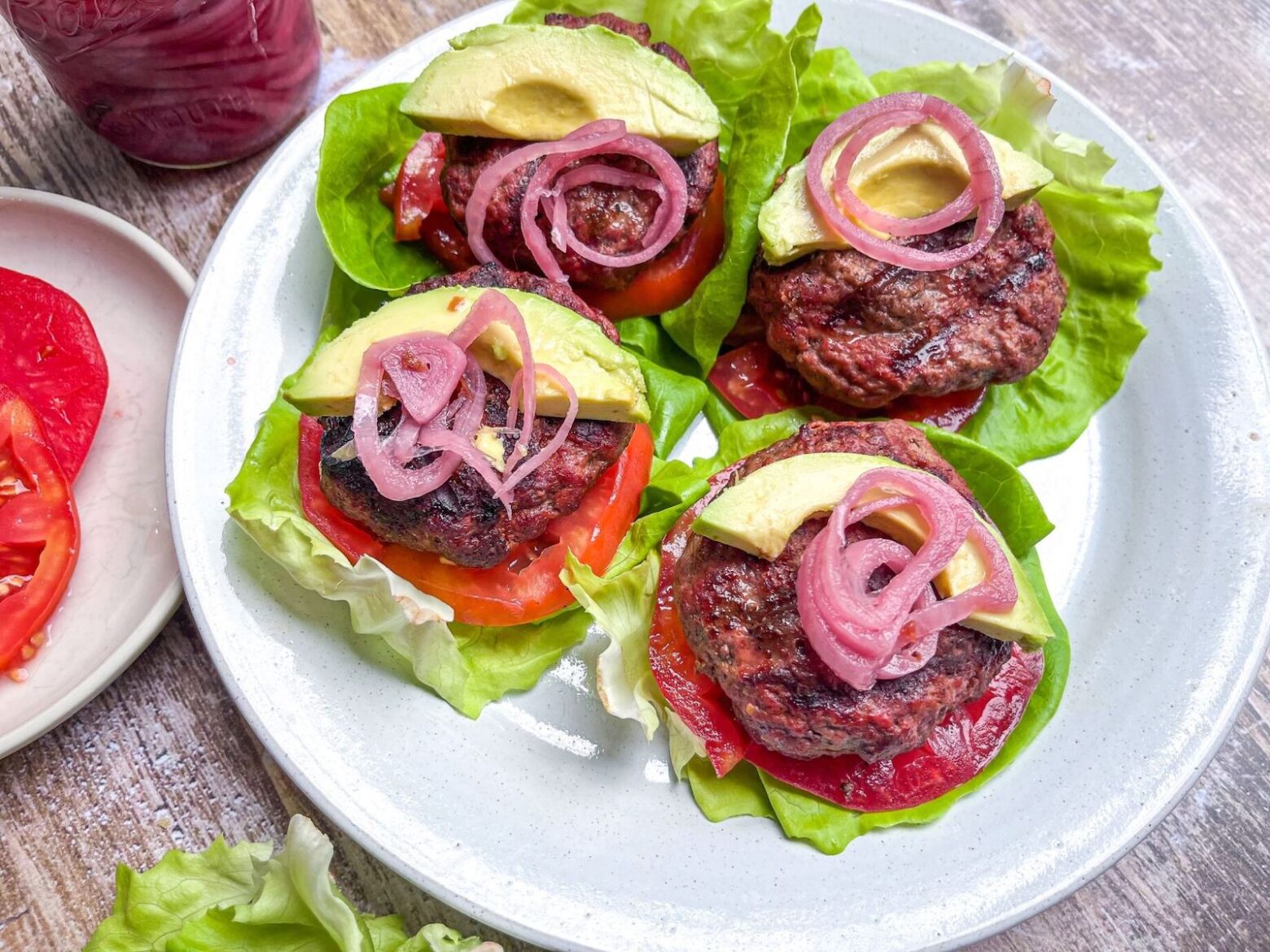 Love our recipes? Make going Paleo even easier and download our 7-Day and 28-Day digital meal plans!
Details
Prep Time:

5 minutes

Cook Time:

10 minutes

Total Time:

15 minutes
Ingredients
1 lb lean ground bison

1 tsp Paleo Dijon mustard (AIP - omit)

1/2 tsp black pepper (AIP - omit)

1 tsp onion powder

1 tsp smoked paprika (AIP - omit)

1 tsp dried parsley

1/4 cups pickled red onions

8 lettuce leaves or "cups"

1 tomato, sliced

1 avocado, sliced

1/4 cups Paleo ketchup
Directions
In a bowl, mix ground bison, mustard, pepper, onion powder, paprika, and parsley. Form into four patties about 1-inch thick.

Preheat a grill pan or cast-iron skillet over medium-high heat. Add a drizzle of coconut oil (or your favorite cooking oil) to the pan and cook patties for 3-4 minutes per side, or until internal temperature reaches 160°F.

Assemble the burgers: Top with tomatoes, onions, ketchup, and avocado. Use one lettuce leaf on either side of the burger to hold all the ingredients together.